Summer is here with July celebrations, family holidays and best of all lots of sun!
Last month I gave a rant about the complaining taking place online and in person, regarding water levels - this month is a ditto.. but I have to admit, that I am not impressed with the fact that the water has only gone down 5-6 inches on an increase of several feet...  Now is the time for everyone to keep informed by reviewing as much printed information and material on the Web. Here are just a few: (several provided by Margaret Dochoda, Wolfe Islands correspondent.)
Review the Protection Workbook: A Self-Assessment Tool for Shoreline Property Owners. It is not a replacement for technical evaluation etc. but it is an educational tool drawing attention to importance aspects of lake protection.
It has been suggested suing the IJC and attacking Plan 2014 is NOT the only action available - here are suggestions that could make a difference: request government assistance; press for future-appropriate flood maps and zoning. create/enhance the riparian corridor (plants holding on to soil with roots along the shorelines.) Support research toward better co-existence among users (navigation, power, Montreal, L. Ontario and the St. Lawrence River.) Study research on climate control worldwide.
July 8, 2019: IJC Announcement that Record Outflows to Continue Through the Summer
July 11, 2019 Article about Shoreline residents seeking legal action against organizations responsible for flooding.
Back on July 12, 2019 NPR published It's happened before: The long history of flooding on Lake Ontario, by Emily Russell (Plattsburgh Reporter, Producer), in Gananoque, on. Listen Share [5:54]
Even neighbours a long way away are in trouble. Mississippi River Breaks 1993 Flood Record West of Chicago
And on July 11, 2019, this announcement was on Facebook:
It's A Small World Department  
Do you have a Small World Department story? Send it to us, Please.
Last month, I related how I met Connie Ingerson in Elizaville, NY, never expecting to find a former Claytonite at a church sale!  But that triggered another story. Sue Schongalla wrote:
"Doug and I were the only two people hiking up an obscure path on the Arenal volcano in Costa Rica three years ago. We reached a place where we could no longer tell where the path was, among all of the volcanic rubble to discover that another couple was already there trying to figure out the same thing.
They were trying to take a selfie with the volcano's peak in the background so we offered to do it for them and of course they offered to take our photo in the same spot. Naturally, we began our conversation afterward with the usual - where are you from?  A chain of answers and questions ensued: NY. Where in NY? Oh, way up north in NY. Where up north? On an island in the St. Lawrence. What Island? ....they live in Westminster. (The Fenns). We live in TI Park... We were the only four people on that side of the mountain. How does that possibly happen!? We are still amazed."
Sad News
We learn with sadness of the death of Donald Gordon Brown,(1946-2019) former director of stewardship for the Thousand Islands Land Trust. There are some individuals who play an important role in a community and Don Brown was one of those. He joined TILT when I was involved and taught me a great deal about the importance of conserving the land. He was a good leader on the many TILT Treks I took and more than that, he was an important mentor for many of our young summer interns. He will be remembered and missed.
This Issue
The July issue has 13 article - perfect for reading anywhere - please send a link family and neighbors.
Happening July 2019 - My rant again, another small world story... and photographs.
2019.06.18 - Year of the Boot II (The Sequel)
Sequels are the bread and butter of Hollywood, so Mother Nature decided to jump ...By Lynn McElfresh
Congratulations to John Paul Brabant: "TI Arts Hall of Fame and a Compass Within" The Thousand Islands Performing Arts Hall of Fame inducts John Paul!
Mary Alice Snetsinger returns with her article: Spectacle Shoal and Red Horse Rock Lighthouses
End of Year Thousand Islands High School Speeches. by Madyson Amo, Emily Locke & Sabrina Burns
Dennis McCarthy explains  NOAA's proposed Lake Ontario National Marine Sanctuary. There are 13 existing national marine sanctuaries in the U.S. and three under co...
"The Wind in the Islands," an Animated Audio Book for River Rats... Eight episodes Performed by Scott Ouderkirk and his daughter, Meredith Ouderkirk… For young and old.
Rebecca Dahl presents Reviving Zenda Farms! In celebration of Zenda Farms' progress and goals, internationally renowned Ann Sweeten will perform at the Clayton Opera House…
Nicole Hartshorn suggests Clayton Cucumber Bites
The planning, the packing, the prepping.... it's vacation time! All your hard w...
Celebrating Women in the Great Outdoors at Clayton Show
Becoming an Outdoorswoman (BOW) and Beyond BOW are training and experience programs explained by Kara Lynn Dunn.
Sudoku Puzzle #55 and Bonus Puzzle #56
After many months of puzzles, I decided to modify the Puzzle Preparation steps
Book Reviews for July 2018

Grenell 1881 - A Must Read This Summer
Lynn McElfresh has written over 130 articles for TI Life - so, when she began her novel we were excite... It is now here!
Who Killed Walter Higgins?
Solving the murder of Walter Higgins is not the only mystery in River Rogues…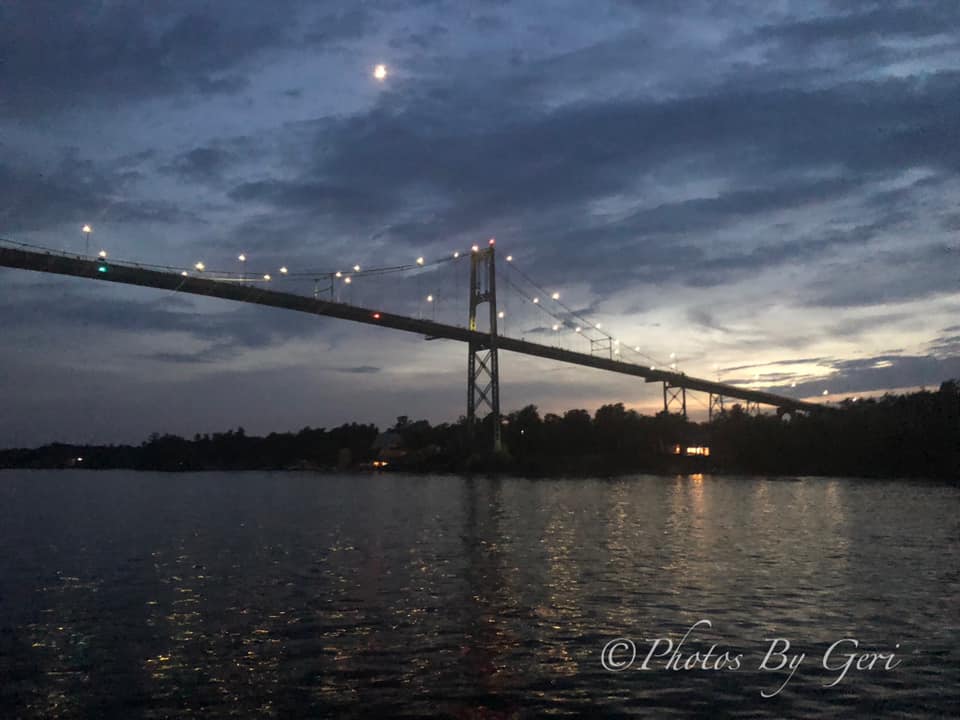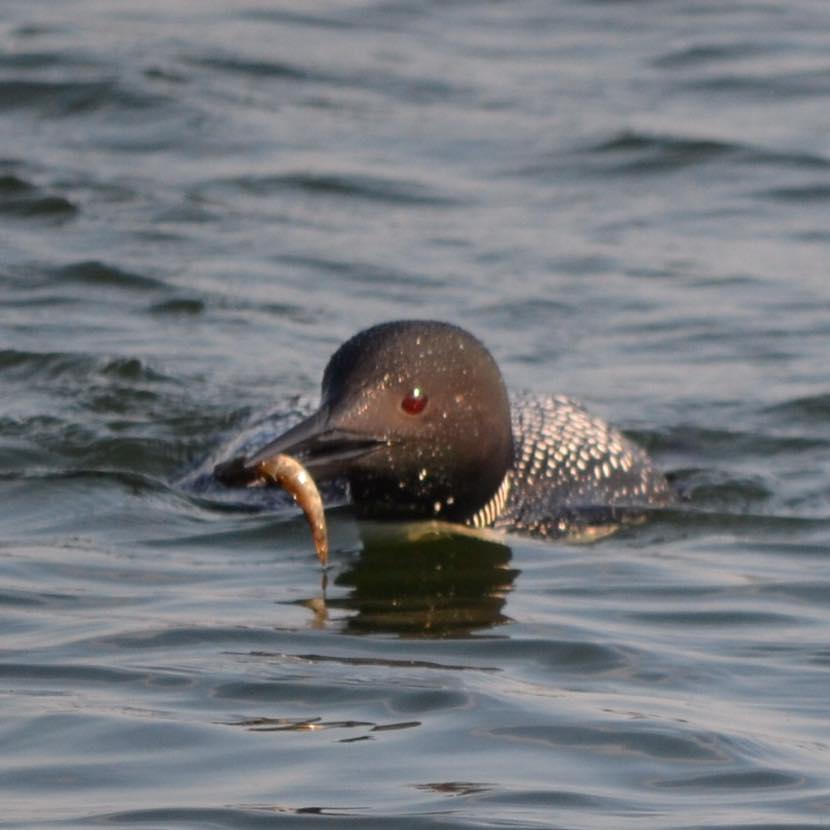 ---
If you have reached this far down in the article... it is time for me to plug our "Support Button." Although we: Authors, Photographers, Proofreaders and Editors – including this one(!) all publish TI Life as Volunteers, there are costs, including our Email Program - our IT and software.  We certainly appreciate when readers Hit our Support Button. Any amount is greatly appreciated.
Let's hope that we continue to see lower water and lots of mariners on the River. Remember, it is important this summer to shop locally!
I thank those who send photographs for TI Life – they really are better than 1000 words… Always send high resolution photos to info@thousandislandslife.com.
And, this Editor is looking forward to receiving new submissions throughout the year. I bet our readers are too!
Special thanks to editor Bill Stallan and proofreaders Rick Taylor, Georgia Barker, and Dane Zabriskie. What a team!
By Susan W. Smith, Editor, info@thousandislandslife.com
Posted in: Volume 14, Issue 7, July 2019, From the editor, News article, Photography
---
---
---