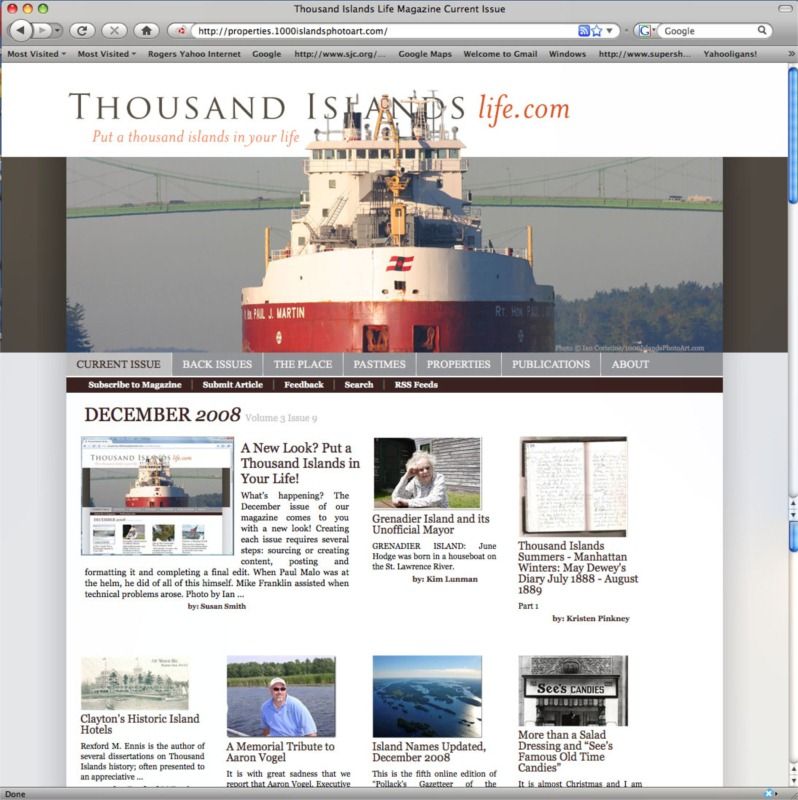 The regional overview (On and beside the River, above the River or under the River!) provides a  comprehensive resource for information about the St.  Lawrence River, from Cape Vincent and Kingston on Lake Ontario to  Brockville and Morristown, fifty miles down the river. The web site is  huge, providing information about twenty-two communities and other  subjects".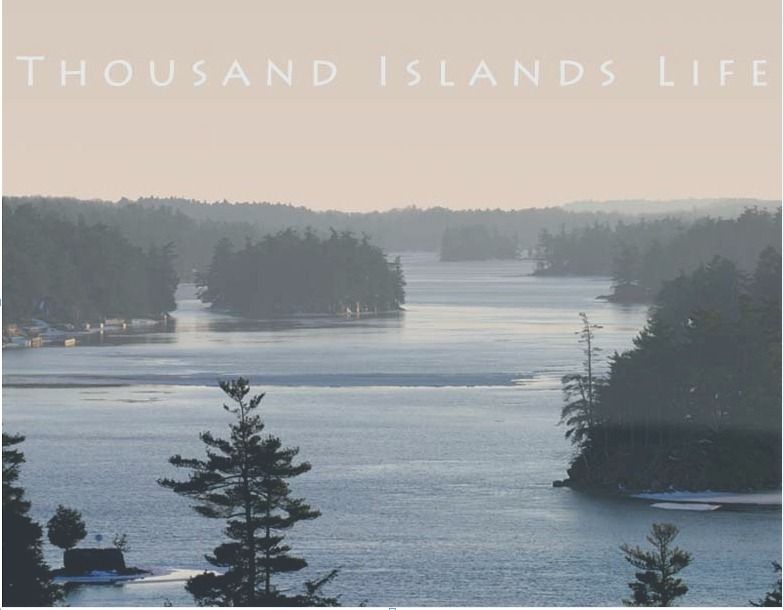 All authors and photographers provide content strictly as  volunteers.  All Photographs are copyrighted and the property of the  photographer.
History
A team of three created and managed TI Life from 2006-2008.  Paul Malo, emeritus professor architecture, Syracuse University; Mike Franklin,  property specialist with Sotheby's International Realty, (Saratoga Springs and Lake Placid, NY) and Ian Coristine, renown Thousand Islands photographer and writer.
In August 2008 when the community learned of the death of Paul Malo,  Ian Coristine made a request, "would someone like to help keep TI Life  alive?"  Susan Smith volunteered as editor and  Kim Lunman, now owner and publisher of the print magazine, "Island Life" volunteer her writing and photographic skills.   The rest they say, is history.
The Editor
Susan Weston Smith (known as Susie) is the author of The First Summer People, Thousand Islands 1650-1910,  Boston Mills Press (1993) and working in the volunteer world is her  passion. She is an Adjunct Advisor to the Stakeholder and Community  Relations Board Committee of the Perley and Rideau Veterans Health  Centre in Ottawa.  In  addition she a member of the Zonta Club of Ottawa and an avid antique button collector!   In the past she has served on the Board of the Thousand Islands Land Trust and Save the River in Clayton, the Arthur Child Heritage Museum and the Thousand Islands Association both in Gananoque.
In 2010 Susan was honored to receive the Keeper of the Islands Award by the Gananoque Chamber of Commerce.  She is retired from her career as a professional fundraiser, having worked for the Faculty of Medicine at the University of Ottawa and at Queen's  School of Business, Queen's University in Kingston, the Montreal Neurological Institute at McGill University and St. George's School of Montreal.
Click here to see all of Susan's contributions!
---
The Over 20 Team…
The following authors have written more than 20 articles for TI Life. Their time, energy and expertise is greatly appreciated.
---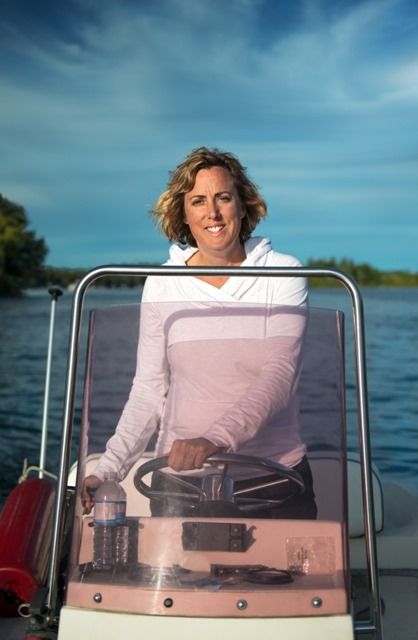 Kim Lunman
Kim Lunman is the founder, owner and publisher of Island Life Magazine  (www.islandlifemag.ca) based  in Brockville, Ontario. The 2017 edition of the glossy print magazine  will be distributed in May throughout the 1000 Islands in eastern  Ontario and northern New York. A photographer and award-winning writer,  Kim is an avid kayaker and boater who lives in her hometown of  Brockville, "The City of the 1000 Islands." She was awarded The Keeper  of the Islands Award by the Gananoque 1000 Islands Chamber of Commerce  in 2013. The Canadian journalist is a former national correspondent for  the Globe and Mail's Victoria and Ottawa bureaus and staff reporter for  the Calgary Herald.  
Kim is also the recipient of a National Newspaper Award for feature writing and a National Newspaper Award nominee for enterprise reporting.  Kim was nominated for the Michener Award, the highest honour  in Canada for public service journalism. Her freelance writing has  appeared in Boat U.S. Magazine, Lakeland Boating, the  KingstonWhig-Standard, the National Post, and Reader's Digest.  
To see all of Kim Lunman's TI Life articles, click here, and to read a more complete biography, see our About Page.
---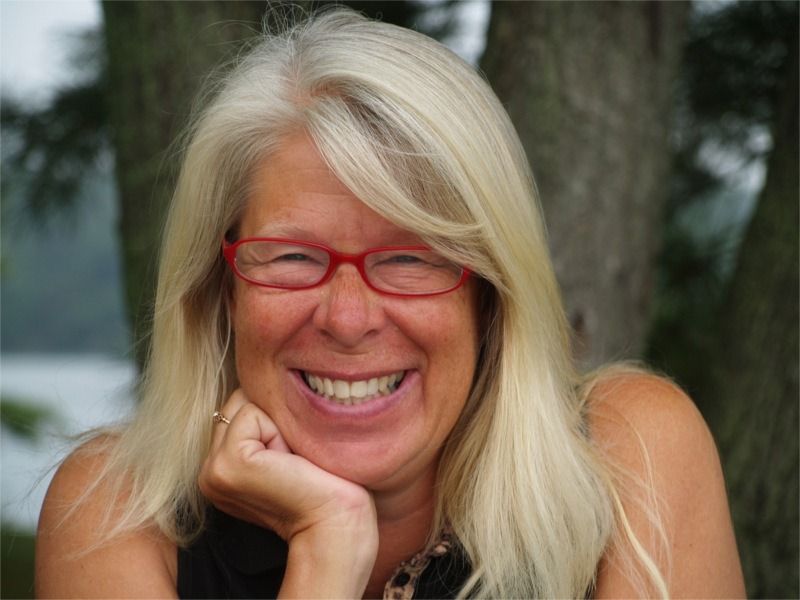 Lynn McElfresh
Lynn McElfresh is a regular contributor to TI Life,  writing stories dealing with her favorite Grenell Island and island  life. We have learned a great deal over the past three years from Lynn  McElfresh's musings, from moving pianos to island weddings or from  plumbing problems to meeting old friends, taking nature walks and the  importance of trees. Recently she presented several articles about  Grenell for its 100th Birthday. Lynn is the author of Can You Feel the  Thunder? published in 1999 in New York by Simon & Shuster Children's  Publishing Division. It is suggested for youth ages 10-14. She is also  the ghost writer for several other children's books. Lynn's is a regular contributor to TI Life.
Lynn McElfresh and her husband, Gary, spend  their summers in the Thousands Islands on Grenell Island and their  winters in Dunedin, Florida.
And good news:  Lynn has finished the first of several novels, the subject of which will take place in the Thousand Islands! More to come...
Click here to see all of Lynn's contributions!
---
Dan LeKander, Sudoku Master
"Everyone knows someone who is hooked on Sudoku puzzles.  For those who love them, Sudoku is quite meditative and just plain fun.  However, even the most devoted fans sometimes experience frustration when a puzzle is hard.  If the first puzzle you encounter is a tough one, it is easy to just give up and never try again."
This is the introduction to Jessy Kahn's book review and article about Dan LeKander and his book on Advanced Sudoku Techniques written in June 2015. after the article was written Dan offered to give TI Life readers a puzzle to solve each month!  And now in 2019 we are in the puzzle numbers 40s and 50s!
We thank you Dan for your time effort and expertise... and we also thank Peggy, your proofreader!  What a team!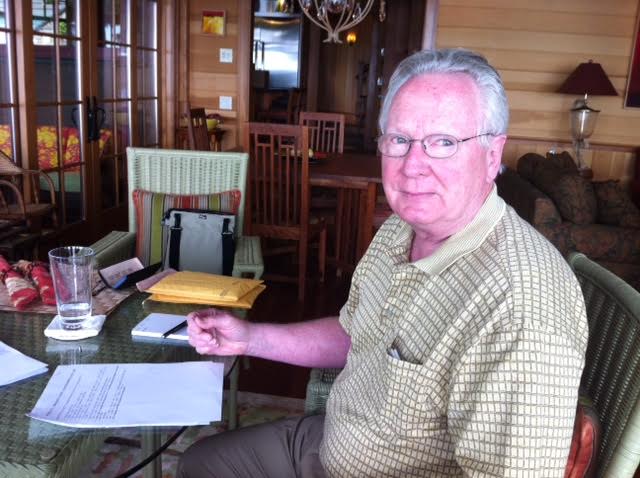 Dan LeKander loves Sudoku, too, and he's figured out a technique that eliminates guessing and erasing.  His book explains, step by step, how to understand the principles behind Sudoku and how to solve the puzzles efficiently.  He takes you through a puzzle, explaining each step. Each step is accompanied by a diagram that shows what was done.
---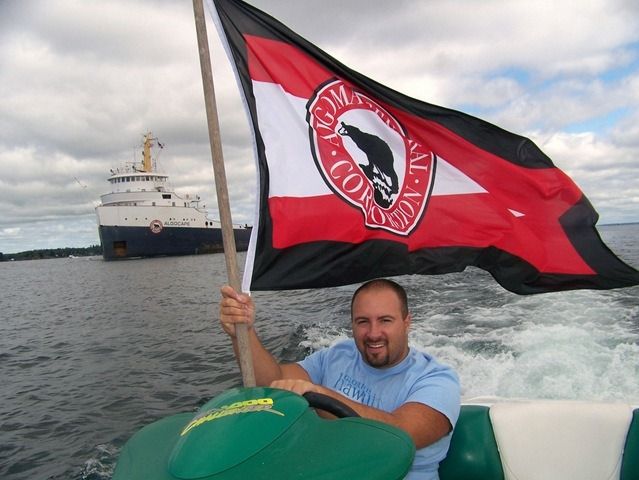 Michael Folsom was a regular contributor to TI Life.  His work has been featured in Thousand Islands Sun, Know Your Ships,  Boatnerd.com and more. He is also created his website Ship Watcher Blog – the most comprehensive seaway information site for the region. Michael was the creator and organizer of Sailing Seaway Clayton which was a weekend of waterfront activities taking place in June. When  not on the River, Michael is the General Manager at Holiday Inn Express & Suites Syracuse North-Airport Area (Cicero)
Click here to see all of Michael's contributions!
---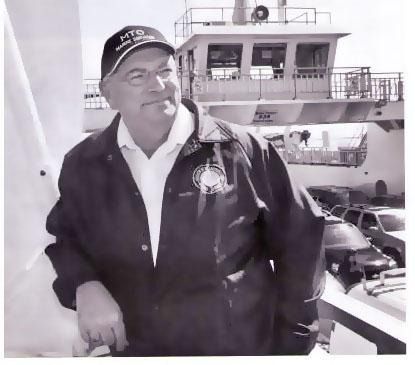 Brian Paul Johnson is one of five captains of the  Wolfe Island car ferry Wolfe Islander III. He has worked for the Ontario  Ministry of Transportation for more than 30 years, recently celebrating  20+ years as captain. We often see him pass through the islands as  captain of the Canadian Empress.
Today, Brian combines his marine career  with writing. Fascinated by stories and legends of the 1000 Islands  area he has written for the Kingston Whig Standard, Telescope magazine  and the Great Lakes Boatnerd Website: Seaway News. Brian co-edited  Growing up on Wolfe Island, a compilation of interviews and stories with  Sarah Sorensen. He is also a past president of the Wolfe Island  Historical Society and former president of the Wolfe Island Scene of the  Crime mystery writer's festival held on the island every August.
Click here to see all of Brian's contributions!
---
The Design and Magic…
In December 2008 TI Life took on a new look. David O'Malley, principal designer at Areographics, in Ottawa ON. provided a unique style for TI Life's graphic look from 2008-2018, complete with a tag line: put a thousand islands in your life. His distinctive design provided an easily managed template.
Michael Cox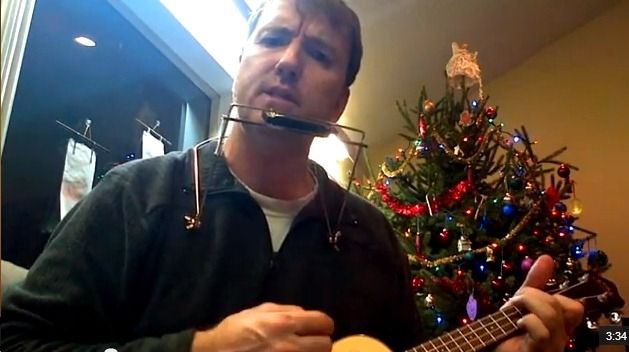 Hailing from North Western Ontario, Mike Cox spent his time working  at his family tourist business in many different capacities. Having a  penchant for technology, he bought his first computer in 1995 and  started developing web sites for marina operators.
Mike learned that simply building web pages was not sustainable.  Businesses needed a way to manage their sites and to have their sites be more than HTML brochures. Mike specializes in offering web database  integration and created Content Management Solutions which enables his customers autonomy from their web masters at affordable prices.
Mike now resides in Rural Ottawa with his wife and two daughters and services a boutique clientele from his home. The original Content  Management System he developed has been replaced with a younger more  nimble offering that is supported by developers all around the world.  Mike is adamant that site maintenance does not need to be done by the tech savvy, and as a result, the TI Life Team has been given great tools to do the job. The newest version of TI Life, February 2019 is just one example.
He also is well known in the Ottawa region playing his Ukulele… and in December 2018, Mike did a humanitarian trek on a motorbike in Patagonia. See his website for the exciting journey.  
---
The Original Team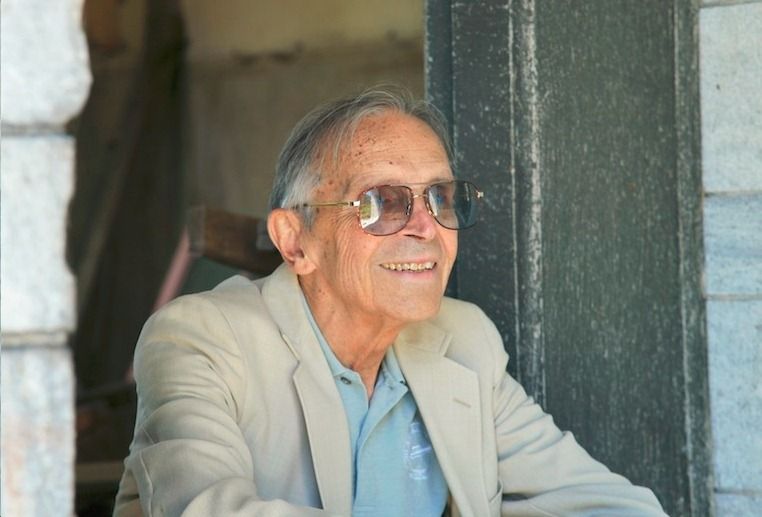 The facts tell us that Paul Malo was an award winning historical  preservationist, architect, professor, author and passionate Thousand  Islander.
Paul created over 100 articles for TI Life magazine. He shared his  training, knowledge, research and photographs through the magazine, his  books and in person to foster a greater appreciation for and  preservation of important places like TI Park, Carleton Villa and Boldt  Castle amongst many others. Paul leaves behind many legacies, but  arguably one of the most important is ThousandIslandsLife.com. It exists  thanks to his dedication, leadership and inspiration.
See October 2008.  Paul Malo Remembered by Kim Lunman
---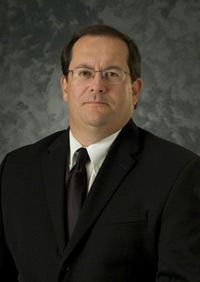 Mike Franklin was a founder of Thousand Islands Life Magazine and a good friend of Paul Malo.
Mike is licensed Real Estate Broker and President of Franklin Ruttan a  real estate brokerage that specializes in marketing unique Upstate  properties to Down-state, Out-of-state and International buyers.   (Mostly waterfront and historical properties)
See http://www.FranklinRuttan.com
Mike previously worked as a historical property specialist with Sotheby's International Realty.
Examples of his photography, that highlight important architectural  attributes, can be found in many of TI Life feature articles.
---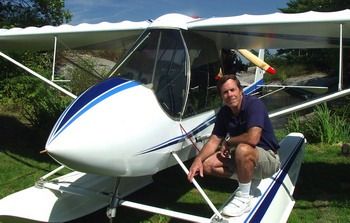 When Ian Coristine met Paul Malo he recognized a kindred spirit. Not  only was Paul fostering a greater appreciation for the Thousand Islands,  but he was also encouraging others in "raising the bar" to ensure that  all aspects of the region were promoted – from economic prosperity to  appreciating its beauty through photograph.
Over the past decade, Ian has provided hundreds of photographs to TI Life as well as publishing a free Screensaver on the first day of each of the winter months beginning in November.  The notice for the Screensaver is sent by Constant Contact using the same notification list as our Monthly TI Life. It is Ian's way of sharing his magnificent views with the community.
Perhaps one of the best ways to meet Ian is by watching - not reading.  
Ian Coristine's sixth book was an interactive eBook for iPad, titled One in a Thousand.  The memoir was co-written with Donna Walsh Inglehart (Grindstone,  Breaking the Ring). One in a Thousand describes the challenges of  acquiring Raleigh Island, the restoration of an abandoned cottage, and  his adventures in the air and on the water as he immersed himself in a  new, unexpected career. Produced by McLellan Interactive Publishing, it  includes an 85,000-word text set in a beautiful layout, videos of his  flying adventures, nature sounds from the River an interactive map with  hundreds of his best images embedded in the text, in galleries and in  automated slideshows set to unpublished instrumental tracks from Great Lake Swimmers.
TI Life today - 2019
In February, we launched a new version of TI Life - TI Life.2!  Using an interactive format readers can see the version on any screen with ease.  We encourage you to comment on what you like, and what you dislike! Also please send comments and new submission to info@thousandislandslife.com
Sincerely,
Susan W. Smith, Editor TI Life