June, finally some warm days interspersed with heavy rains!
Those rains are not as welcome since the St. Lawrence River is at an  all-time high. The high water results in letters to the editor,  government officials are scrambling with calls for help and most of all -  just plain hardship for islanders and businesses up and down the River.
This month we have 11 articles to help take your mind off your wet boots... Stay safe.
The June 2019 issue of TI Life is now online. www.thousandislandslife.com.
Susan W. Smith, Editor, TI Life
Contact: info@thousandislandslife.com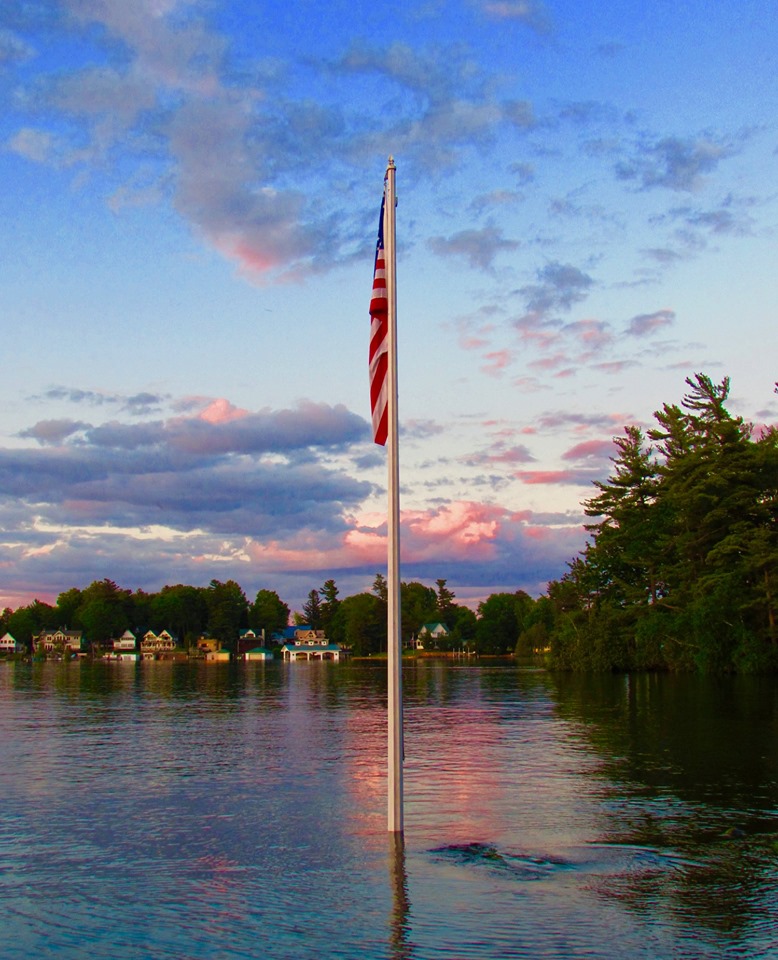 "A Star Spangled Sunset.....Happy Flag Day.  (looking from Ames Point towards Point Vivian.) Photo by James R. Miller
TI Life in June and MyHigh Water Rant...The Rant... small world story - Connie Ingerson; sad news, Michael Geiss, by Susan W. Smith
South Bay I love South Bay! It was the first section of the River I explored my first year... by Lynn E. McElfresh
September 2017 Article Revisited: High Water is for the Birds, ...writing to convince many of us today, June 2019, that the high water is benefit...by Susan W. Smith, Gerry Smith
Tom Comstock; from WellsIsland to History's Pages, Recounting the memoirs of Thomas Comstock, known as Tom, a well-known oarsman... by Linda Twichell
A New Day at the Old Monticello, The old Monticello turns a historic page before our very eyes as hospital emerge... by Wayne C. Strauss
'59 Forward: An Essay on the St. Lawrence Seaway After 60 Years, The St Lawrence, in its transformation from River to "Seaway", took on a tone of... by Craig Irwin Stevenson
Prehistoric Fish Receiving Help to Return to the River, Is that a prehistoric fish? Is it really more than 150 years old? Are lake sturgeon...by Kara Lynn Dunn
The Captain's TI Park Lot 214, According to the abstract of title pertaining to our lots, Lot 214, where our co... by Raymond Kowalski
Coast Garden Pizza, The Coast Guard provides an important service to boaters. It is pretty safe to ... by Nicole Hartshorn
Hark! the River Awakens... Hark! The River awakens... Like an old man reluctantly relinquishing the peace and...by Richard L. Withington
Sudoku Puzzle #54, Tame the lion! (Using Step 6 will help!)... by Dan LeKander
---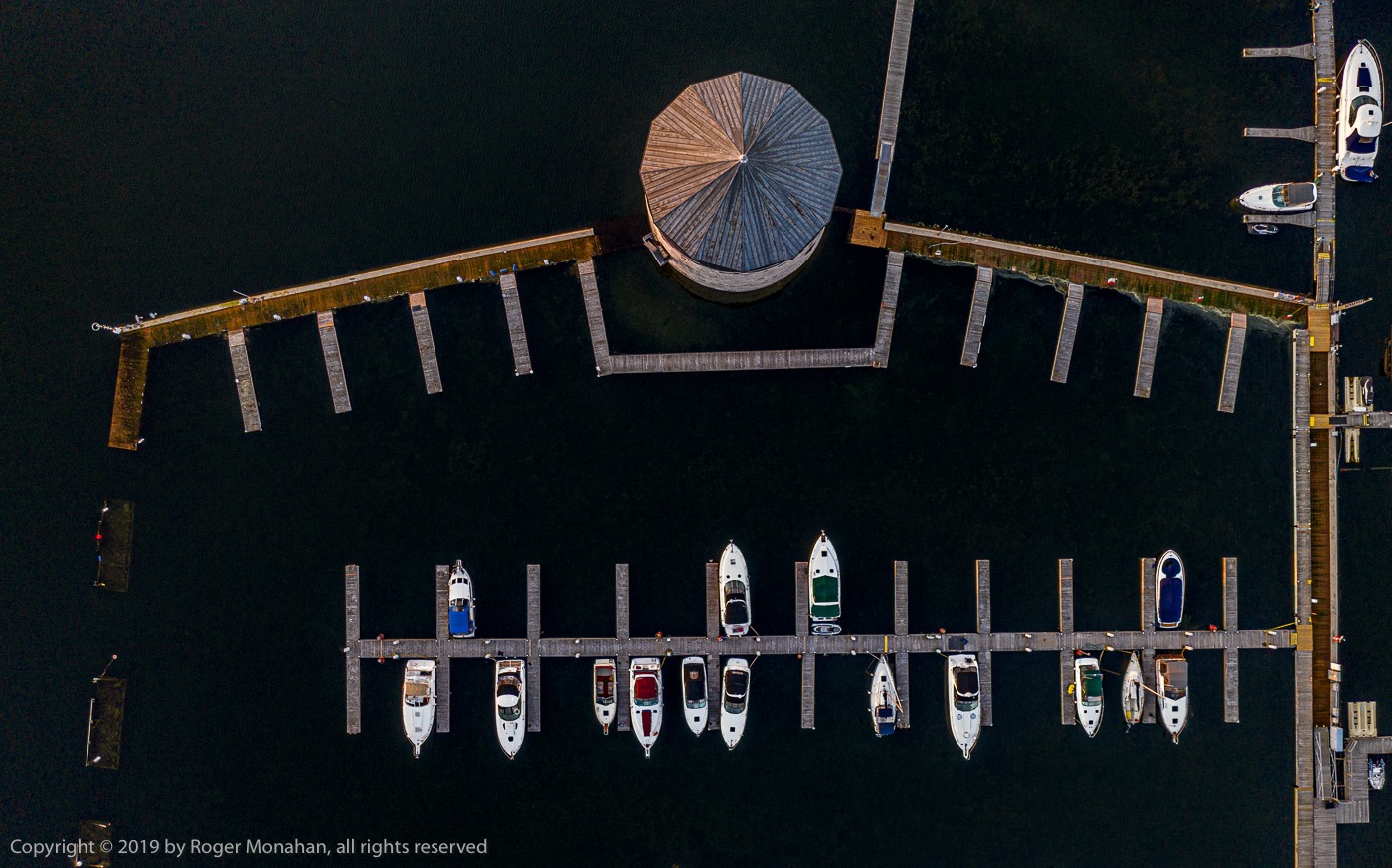 "Confederation Harbour, Kingston ON." Photo by Roger Monahan Photography.  The  photographer now specializing in drone photography wanted to emphasize  that everyone is suffering from the high water - no boats, no tourists  no economy...)