Established January 28th 1915, The Coast Guard is the oldest sea going service; including Search and Rescue, Aides to Navigation, Port Security and Military Readiness, Maritime Law Enforcement and last but not least, Ice Breaking (which I'm happy to say is over this year!)
The Coast Guard provides important services to boaters.  It is pretty safe to say that if you are a habitual boater, you will have to call on their services at least once in your boating lifetime.
Captain Tom, the little skippers and I frequent the St. Lawrence River. This waterway is diligently protected by the brave men and women of Station Alexandria Bay and has without a doubt, earned the super hero title of The Guardians of the 1000 Islands!
My crew, aboard the vessel named Our Wedding and all our nautical neighbors are lucky to be able to boat with security and confidence knowing that needed assistance is just a VHF call away!  So, for all those men and women from Station Alexandria Bay on Wellesley Island, whether you are on active duty, retired or auxiliary, we would like to THANK YOU for your readiness to serve and protect!
Without this unique branch of the Military, boating as we know it would cease to exist. I feel the least we could do is officially name a pizza after you!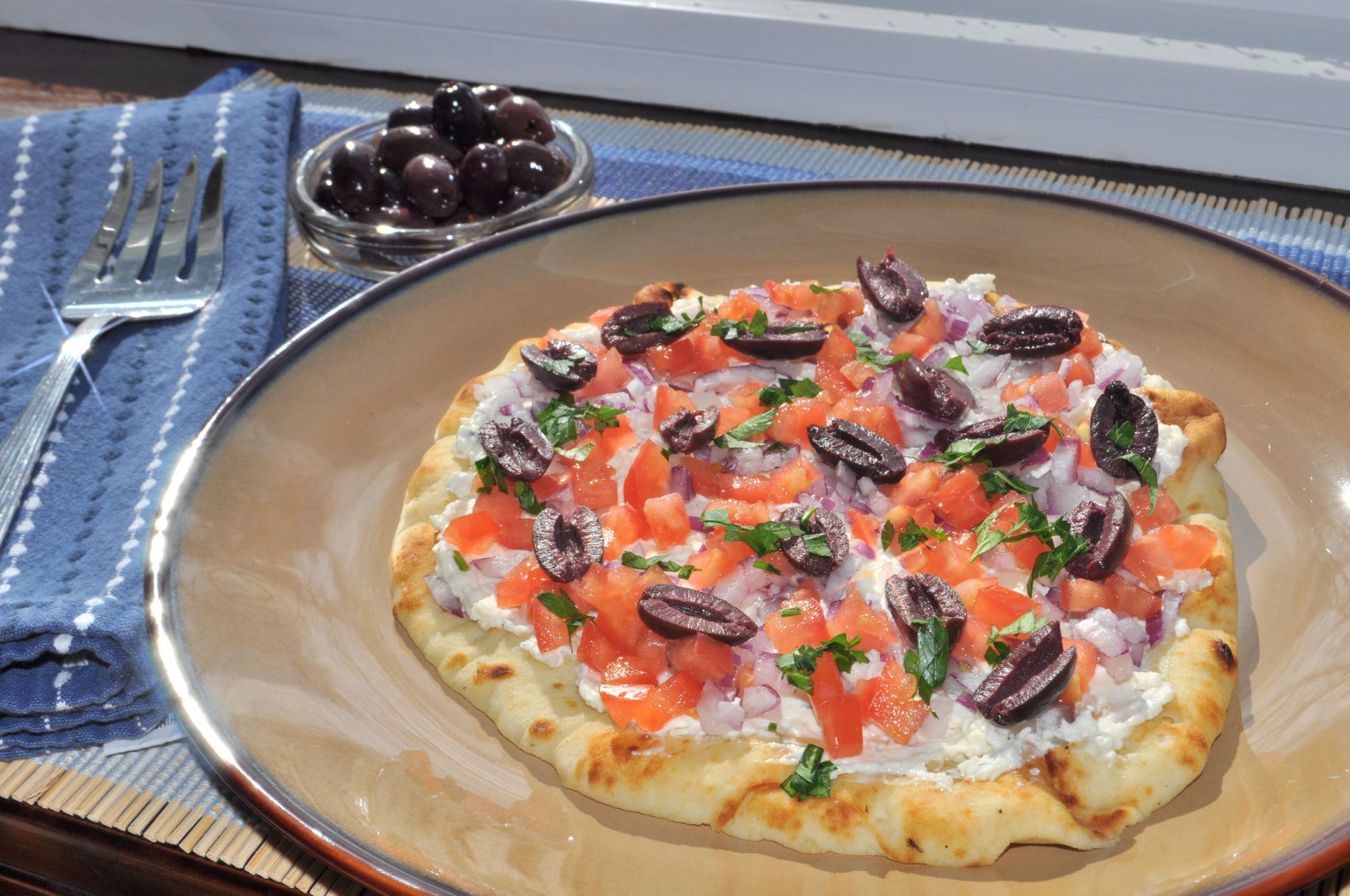 Stock your Galley with:
1 package of NAAN BREAD (2 flat breads are included)
¾ cup softened sour cream and chive cream cheese
¼ cup light mayo
½ cup diced red onion
1 cup diced Roma (Plum) tomatoes
¾ cup sliced Kalamata olives
Freshly chopped basil to garnish
In a mixing bowl, combine the ¾ cup softened cream cheese and ¼ cup light mayo. Mixing with a fork will help make a smoother mixture. With a spoon spread the cream cheese and mayo mix on each NAAN bread, this will be your pizza sauce.  Now add your toppings!  
I start with the diced red onions then the tomatoes leaving (my favorite) the olives for last. Sprinkling fresh chopped basil as a garnish, to round off those veggie flavors!
Cover the garden pizzas with plastic wrap and chill in a boat cooler or galley fridge for a couple hours before enjoying!  This is a COLD SERVE pizza that is as COOL as the Coast Guard!
Makes 2 Pizzas
Posted in: Volume 14, Issue 6, June 2019, Book review, People
---
---
---