Somehow, writing March '23 makes me smile. Why? The Seaway opens at 8 a.m. on Wednesday, 22 March 2023. We also learned that the ice breakers will start clearing the locks and channels on March 16. That means Clayton chairs will be back at Frink Park and the buoys will be in the channel where they belong – also the buoys at Prescott will be out of storage and placed in the River.
Time to mark your calendar because our River events will be listed everywhere. Check out the schedules for The Brockville Arts Centre, Thousand Islands Playhouse and The Royal Theatre in Gananoque, and The Grand Theatre in Kingston. Then cross the River for the Clayton Opera House, Antique Boat Museum, and the Thousand Islands Land Trust which has already planned their Treks and summer events. (The popular Zenda Farm Picnic is on June 15th)
WOW News
Think you live in the wilderness? 2022 USA TODAY 10-Best Readers' Choice travel award contest for Best Small Town Cultural Scene! Yes, there were lots of reports of this award and each one made us proud. Of course, we all knew we were #1, but seeing it in headlines is perfect.
New Canadian Regs . . .
Don't panic. We received the news that the Ministry of Northern Development, Mines, Natural Resources and Forestry posted an invitation on the province's Environmental Registry for public comments on "the use of floating accommodations on waterways over Ontario's public lands." Comments are open until April 19.
Yes, again, don't panic, but be sure to read the whole document and see Cottage Life magazine and other links on the internet to see what others think. At first, I thought it pertained to all mariners visiting the Thousand Islands, but upon reflection, you can see it is meant for a specific category, floating homes.
Another Cottage Life article reports that Transport Canada may consider making lifejackets mandatory.
These articles point out two things: first, we need to keep informed about all matters that effect island life; and second, Cottage Life is a print, online and website that gives valuable information. Check it out.
River Gifts
Ron Baupres, a Great Lakes & St. Lawrence River Marine Historian, sent these two photographs he recently found in a photo album. He will provide more history in the future, but we appreciate his sharing "River gifts" such as these with TI Life.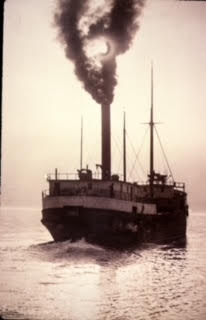 Have time to help TI Life?
We need some helpers to load up our TI life pages. Our program is not too complicated, and we can easily get you started.  Contact Editor, info@thousandislandslife.com
Love those wooden boats?
Larry Asam, from Grenell Island, sends along this video link. It is long, so you must find time to watch, pause, pour a beverage, and get back to watching! Curious about the creator? Stay tuned for a profile in a future issue of TI Life.
Conclusion
Please leave comments or questions or send them to me to post (there is a glitch using some web browsers.)
If you are on the River's edge, please remember to take photos and send them to us, so that we can all see what Spring 2023 is like in the Thousand Islands!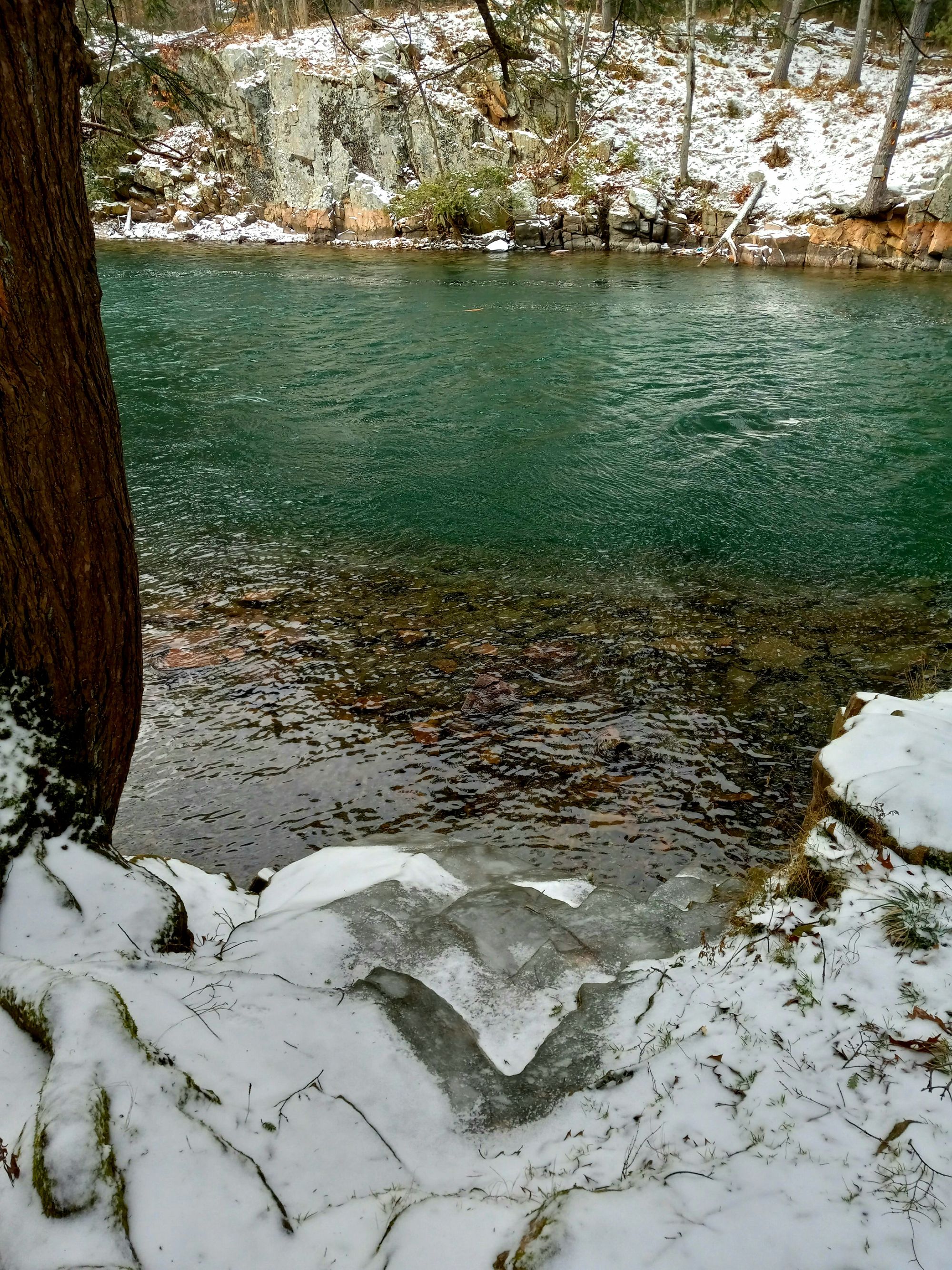 Once again, we ask, want to support TI Life by donating the price of a cup of coffee or a tank of gas? The support helps us with updating software and support our mailing program.
US residents: Support Link and Canadian residents:  Support Link.
Stay safe, well and hurry back to the River!
By Susan W. Smith, Editor, info@thousandislandslife.com
And the TI Life Team:
Elspeth Naismith is the "Real Editor;" Georgia Barker, Dane Zabriskie, and Rick Taylor are our proofreaders. In addition, Jennifer Caddick has taken over social media; Beth Lavos is posting books; Marie-Anne Erki is our illustrator; and last but not least is Mike Cox, our IT Magician.
Header photo courtesy of: Scott MacPherson III
Posted in: Volume 18, Issue 3, March 2023, From the editor, Photographs
---
---
---