The Thousand Island Association (TIA) has a new look as we continue to grow our membership and support our community.  For the second year in a row, we hosted our AGM via Zoom and I believe we presented an organization whose board members (both new and old) are clearly committed to growing our three pillars: River Safety, Environmental Awareness, and Community Support.
The addition of a summer intern helped catapult our mission to new heights. After all, it takes a village – or in our case, some hard-working board members, dedicated sponsors and an outstanding intern, Annabel Cowan – all guided by the steady vision of Peter Fitton to make our initiatives come to life!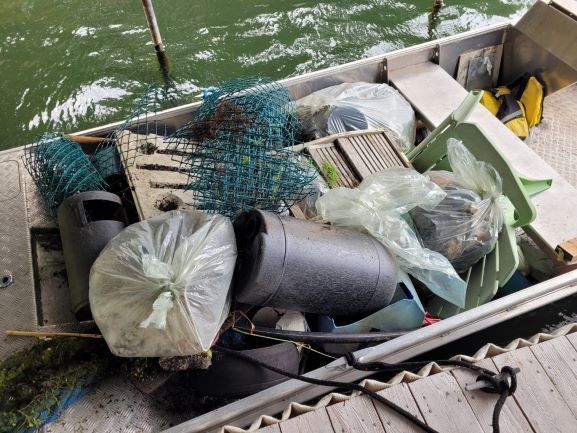 Our "Trash Free River Clean-up Day" turned into a huge success, thanks to many enthusiastic volunteers, who collected more than 20 bags of trash from shorelines in six different areas! We will most certainly be expanding this initiative next summer, since there really is NO shortage of trash . . .  unfortunately!
The Environmental Committee also designed, fabricated, and placed several Fishing Line Recycling Stations (FLRS) in and around Kingston and Gananoque, ON. We have solid plans to place more in popular fishing sites along the St. Lawrence, as we partner with St Lawrence Parks and Parks Canada to make this initiative even stronger.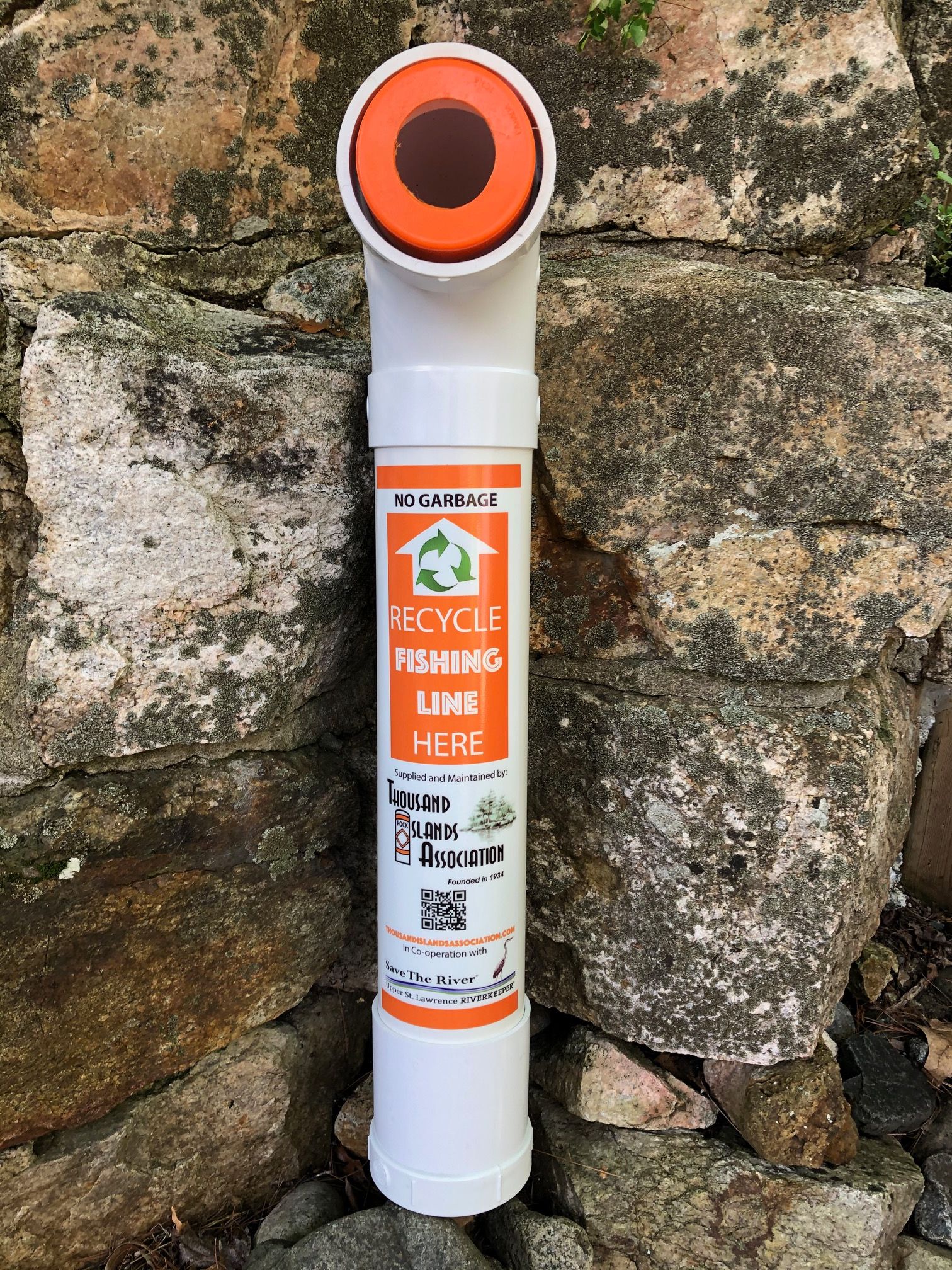 These units mirror our shoal marker design and are a receptacle for discarded fishing line, which can cause a slow and painful death to many of our wildlife species.  You put the discarded fishing line inside the unit; we collect this line and send if off to Berkley's, which is a fishing line company, for recycling. Presently, we are also in the testing stages with Dupont in Kingston, ON, to see if we can upcycle this line more locally.
What else have we been up to? We took our in-depth monthly newsletter "River Talk" online, so it can be accessed by members and the public alike, to help keep our community in the know about our activities. If you haven't seen it, be sure to click on ThousandIslandsAssociation.com to access the link.
Facebook, Instagram, and Twitter? Yup, you can find us there too, sharing and caring about our beautiful region, and the many organizations and businesses that help make this community unique. Between River Talk, social media, and renewed excitement from many new and dedicated board members, TIA will wrap up 2021 in style, moving ever forward in hopes that summer 2022 will be a safe and active summer for us all!
By Janet Smith Staples
Janet Smith Staples has spent every summer on the River. Some mariners may remember when she sold ice as a teenager to anchored boats and then had summer jobs as a coffee girl at the Golden Apple or a deck hand on the Gananoque Boat Line. Today she and her family live in Clayton NY. and she serves on the board of the Thousand Islands Association.  
Editor's note: Vested interest! This editor was on the Board of TIA, back in the covered wagon days.  Also, I am well aware of their good works as the author of this article is my daughter, Janet! Over the years TIA has always been there for me as I ply the Canadian waters (going way too fast) and in the US through TIA's support of Save the River's Shoal Marking program. It never ceases to amaze me how many boaters seem to think these shoal markers appear by magic or some government agency takes care of them . . .  but in reality, it is our memberships that keep our River safe.  I hope you will join TIA and help my daughter and her compatriots with their great new programs!
Posted in: Volume 16, Issue 11, November 2021, Nature, News article, Sports
---
---
---