Yes, I am a big fan of the Thousand Islands Association. Why? I have a boat and I go all over the River, morning, noon, and night. TIA, as it is known, has kept me off the rocks for more than forty years.
Today, TIA is even doing more, and I think our readers of TI Life need to know just what it is that they're doing.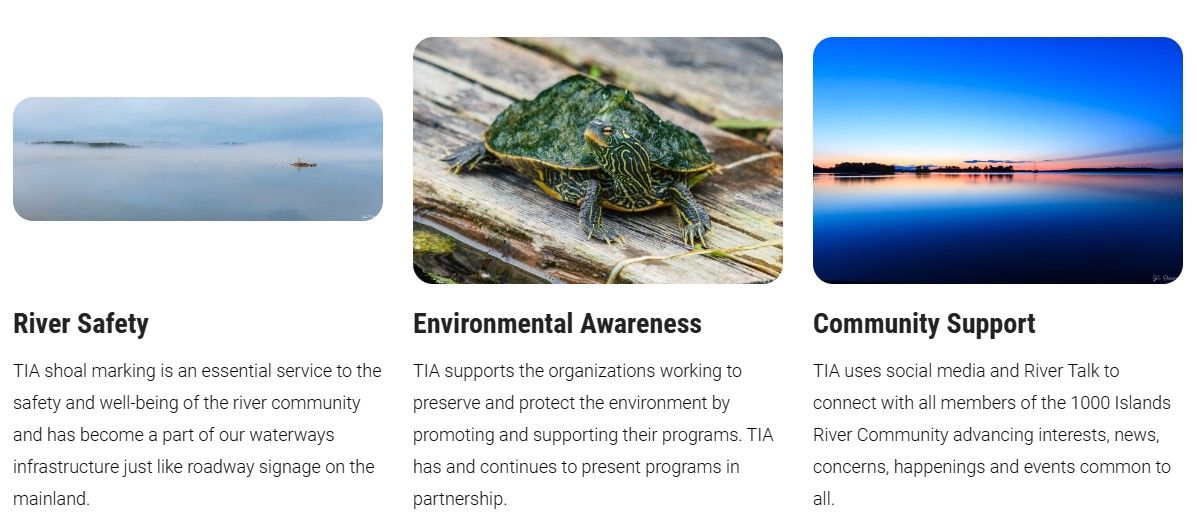 What is quite astounding is the simple fact that after all these years, many of you reading this article today may still think that the Thousand Islands shoal markers are placed in Canadian waters each summer by the Coast Guard or Parks Canada. And even worse, many think they don't need these shoal markers because their phone or navigation system will do the trick.
However, not everyone has a phone or a boat with these costly systems. What every boat must have is navigation charts. If you don't have paper versions, then an online version will do. But remember acquiring a Wi-Fi signal can be a problem. (Who has not suddenly found their phone roaming in the United States when they have never left the Canadian Channel?)
Here, you can see for yourself what TIA is all about:
So, did you note in the video that TIA means so much more? TIA finances the installation of shoal markers in US waters, and like Save the River, TIA has taken on helping to educate Islanders and Mariners in a broad range of environmental subjects.
How? Their online River Talk is a monthly newsletter you don't want to miss. This organization spends a great deal of volunteer time answering questions that make the island and Riverfront life so enjoyable.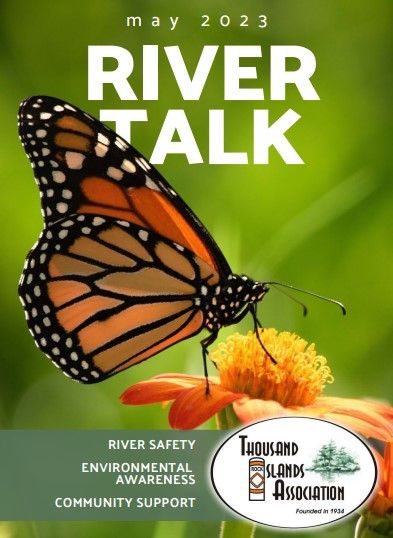 River Talk is published several times each year by editor Allison Burchell Robinson. See the TIA website for past issues. And how do you get River Talk? It's available for members and non-members alike on the TIA Website.
So, there you have it, from one fan to all my River friends. Make sure you join all those River organizations that make our community what it is. (TIA, Save the River, Thousand Islands Land Trust in Clayton, and Thousand Islands Watershed Land Trust in Canada.) Then on July 22,  attend the TIA Annual Breakfast at Thousand Islands Playhouse, Gananoque. When you do, tell all those involved that you appreciate their shoal markers and everything else they do so well. I know I do.
By Susan W. Smith, Editor, Thousandislandslife.com

Posted in: Volume 18, Issue 5, May 2023, Nature
---
---
---