Never before has writing "All over the world."  had such meaning, but the circumstances of COVID-19 does just that.
Like others all "over the world," we are sheltered in our home in Ottawa, ON, and like many of you, I have way too much time on my hands.  Luckily, I have Thousand Islands Life Magazine.
I begin this month with a thank you:  All of us at TI Life and Ian Coristine's Lyne, as I call her, appreciated so many comments and emails received after we went live with Ian's Issue on March 15. If we could be ever grateful and smile, it was then.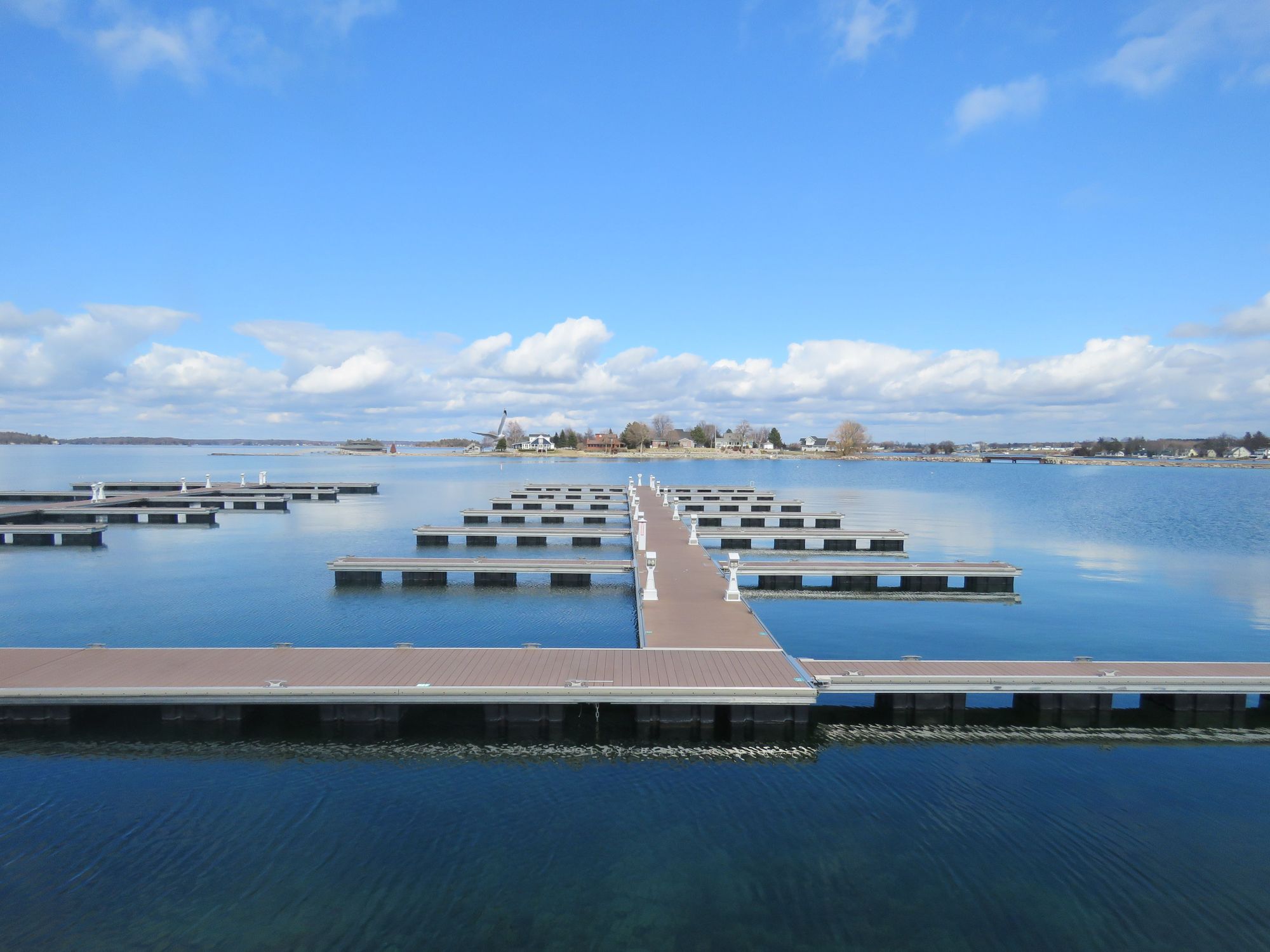 Important Advisory
U.S. Customs and Border Protection published a Public Advisory of April 2, 2020, stating effective immediately, all small boating check-in locations are temporarily closed for CBP processing, and ROAM iPads will not be installed, until further notice.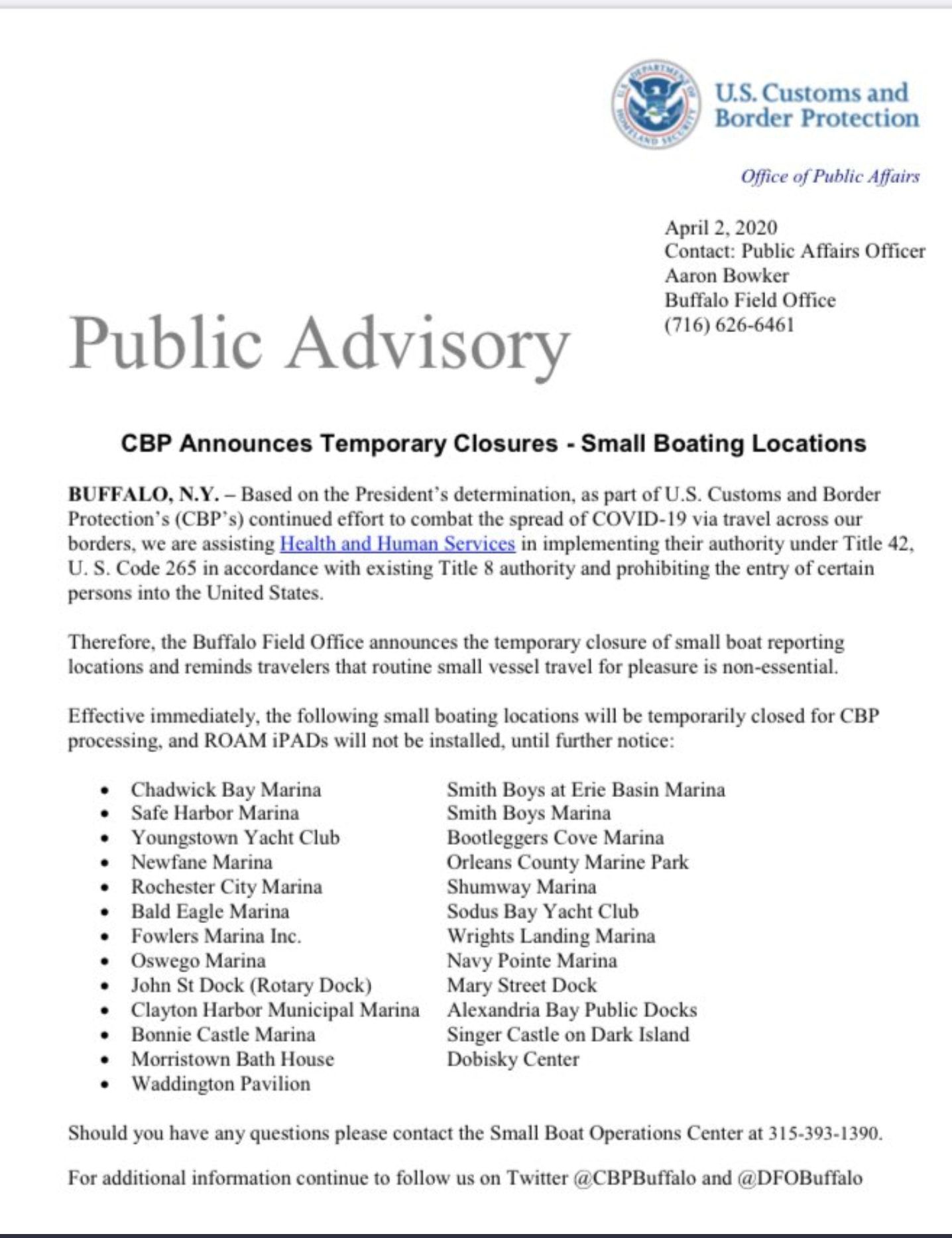 Water Level Monitoring
City of Kingston: https://www.cityofkingston.ca/residents/emergency-services/emergency-management/flooding
Ottawa River: http://ottawariver.ca/ (Important because if the Ottawa River floods into the Montreal basin, water is held back on the St. Lawrence River.
Ogdensburg, NY, NOAA, Tides & Currents. https://tidesandcurrents.noaa.gov/stationhome.html?id=8311030
Losing Another River Champion
For those of you who knew Martin Zonnenberg (1938-2020), you know you have lost a friend and a River champion, For those who never met Martin, there are some things that you should know.
Martin and his wife Ineke spent summers on Grindstone Island, winters at Mt. Dora, Florida. This editor was fortunate to meet him one day on TILT business, and suddenly I realized this gentleman, for he was certainly that, was someone I must interview. The results were "Martin Zonnenberg's Hobby."
Over time, he agreed to do some photo essays, (One of my TI Life favorites), "Capturing a Miracle" (May, 2012)and a Photo Tribute to the Cape Vincent Seaway Pilots (Dec. 2012) and The Salmon River, Pulaski, NY.
But as much as I appreciate his photography, Martin will be remembered for a far greater gift. Loving wooden boats and River life, Martin joined the Antique Boat Museum Trustees in the early days. Always looking for financial support, he devised a new program. "Friends of the ABM."  It was simple; ask the River community to come together as friends, each donating $1,000 a year, helping to make the ABM what it is today. It did not take long for their fundraising results to gain momentum and soon more joined and gave in larger sums to build boathouses, acquisitions and exhibits, all helping to make the ABM the largest freshwater boat museum in North America.   He replicated his love of the St. Lawrence River community in Mt. Dora, Florida on Lake Eustis and ensuring their sailing programs benefitted from his generosity for many years.
Yes, Martin got used to my emails, "Martin would you have a photograph to illustrate ___ blank___ and he would.  I will miss my friend, and the River will miss him too.
---
This Issue
15 Articles this month, more than usual;  I hope you will use your free time to explore.  Here's hoping you smile as you stay in and stay well:
Excitement and Learning:
• Lynn McElfresh's "Ghost Island Affair."
• Paul Hetzler tells us all about Maple Syrup in "Got Gas?"
• Patty Mondore explains the origin of the CLS  logo in "The Sea Keeper - CSL St. Laurent"
• Dan LeKander's "Sudoku Puzzle 64!"
History:
• Linda Twichell takes us back to the "Founding of Westminster Park."
• Richard Palmer brings history right into 2020, with "Shipwrecks Wash Ashore on Lake Ontario."

Tributes:
• Lori Jo Hill pays tribute in "The River Whispers."
• Donald Spurrell salutes Will Salisbury, in "To My Friend."
• Cary Brick goes back in time to remember his days in Washington with "Centennial of a St. Lawrence Icon."

Photo Essay:
• Winky McGowan gives you a perspective of our islands you don't often see: "Small-Scale Items and Curiosities.

Murder Mystery:
• "Death in the Family by Tessa Wegert"… About the author and her book.

Current Situations!
• Mike Franklin ... "COVID-19 & High Water – US Tax Discussion, April 2020"
• Peter VanSickle …"COVID Hell and High Water - Canadian Tax Discussion, April 2020"
• And…I present "Supporting Those We Appreciate!"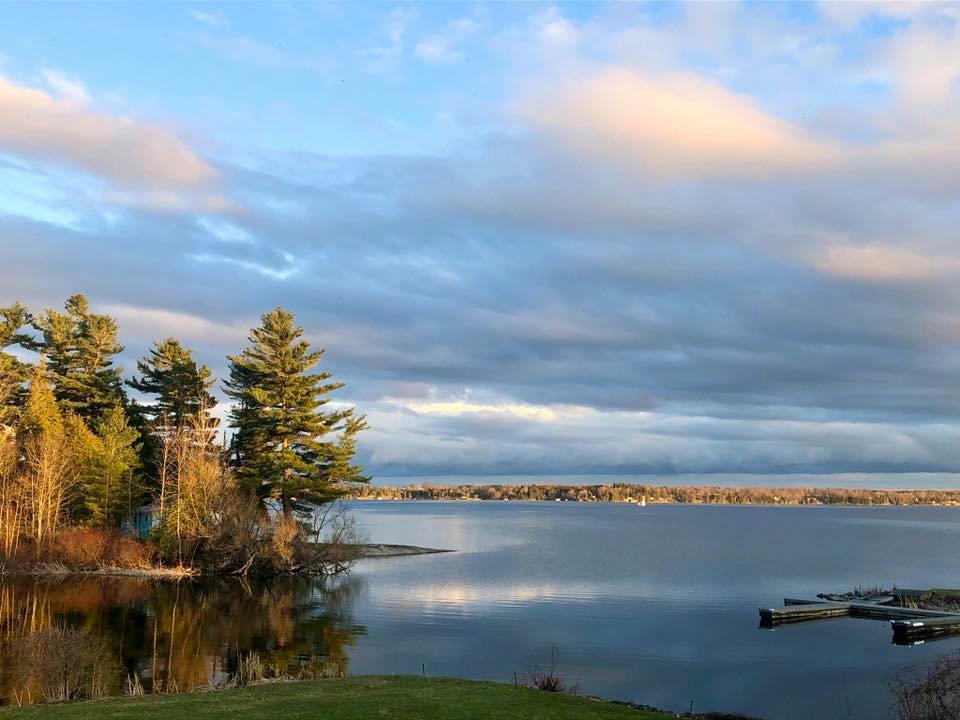 Comment
Thank you to Mike Cuttle, for writing a comment on John Peach's April 2019 Tribute to Bill Danforth.  This is also for all Gananoque mariners who remember Cuttle Marine:
"While in this Covid 19 "lockdown", I just stumbled across this tribute to Bill Danforth (one year late) Here's my story of Bill from mid 60's to late 70's....Bill and Sissy were customers of ours at Cuttle Marine in Gananoque from the mid 60's until my dad (Gord Cuttle 1929-1994) sold the business to the Gordon family in '77. Back in the day, the international border was pretty "fluid" so the Danforths did most of their Jolly Island provisioning in Gan, using our marina as their base. Cars got loaned, laundry got washed and folded, boats got fueled and our friendship grew.Bill was a polished businessman with a heart for the Thousand Islands. My dad was a gruff but principled River man (my sisters and I called him the "concrete marshmallow") They became respectful friends, though very different people. My youngest sister Joanne was their summer nanny in the early 70's. I was the gas dock and pseudo yard manager (as a teenager).. I was given a lot of responsibility as a boy (too much by my mother's...and today's standards) but Bill respected the job I did and likely saw that my old man was a strict taskmaster. When Bill learned that I had gotten into the Ivey Business School at U. of Western Ontario (one of Canada's best undergrad schools) he talked business with me a lot during our times together. In the summer of '75, he told me that if I ever decided that the marina business in Gananoque was not in my future, he might have a job for me in Toronto at Sealed Air Corp, an industrial packaging company that Bill was Exec. VP of. Sealed Air had recently gone public with a growing business network throughout the states and now Canada. To make the story short, I took him up on his offer, Dad sold the marina in '77 and he and Mom moved to Stuart FL, where he built and sold 20 houses. That's called "Happily Ever After." I lasted 3 years in the packaging trade before beginning my 40 year career building and running a few restaurants in the Toronto area. I kept in touch with Bill over the years and watched and admired his contribution to the Clayton Antique Boat Museum .....and other aspects of "River Life". With Bill's referral, the museum kindly allowed me free use of some graphic images for menus we created for my restaurant "Jake's Boathouse." Anyways.....As those who knew him, knew well......Bill Danforth was a great guy. Great to me, my family and a true friend of the River."
Please Don't Forget
You will notice the new "TI Look" is easier to view on all devices - but the change-over is not easy.  This month Mike, our IT Magician, is working to preserve all of the articles from 2006 - 2018 in a PDF format.  This will ensure that TI Life information remains available 24-7.  The site may be off line for a few days... but we will be back!
If you have nothing to do (!) and would like to be a volunteer to move material over, please contact me at info@thousandislandslife.com.
If you are on the shoreline this month, take some photographs for TI Life. Stay safe though. We love to see our River every month of the year! Send them to info@thousandislandslife.com.
By Susan W. Smith, Editor info@thousandislandslife.com
[Special thanks to Bill Stallan who really edits, and Rick Taylor, Dane Zabriskie and Georgia Barker for proofreading.]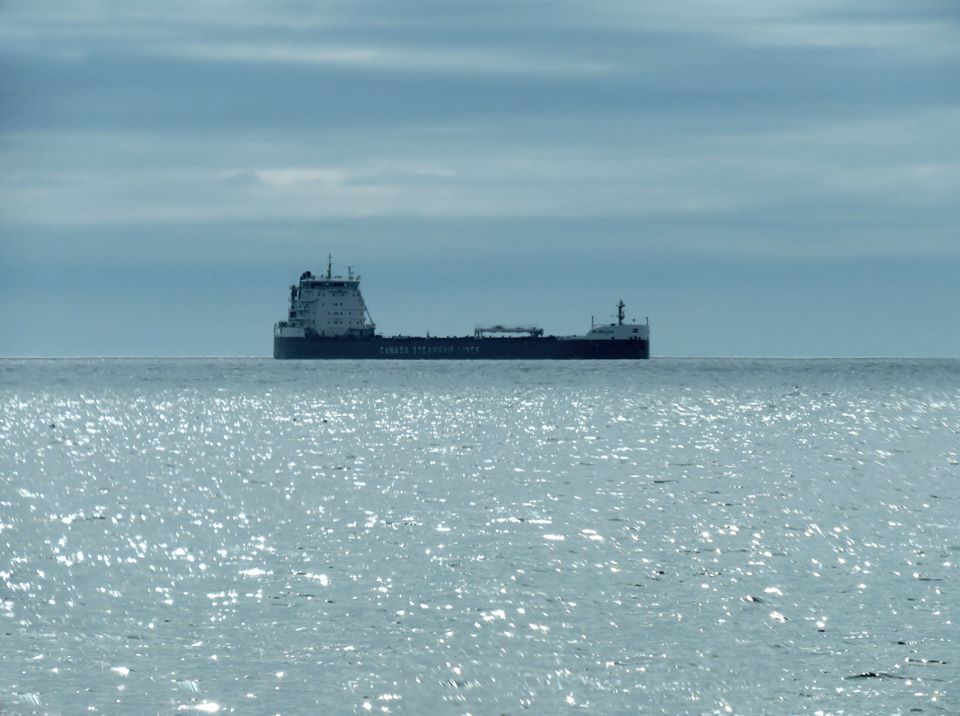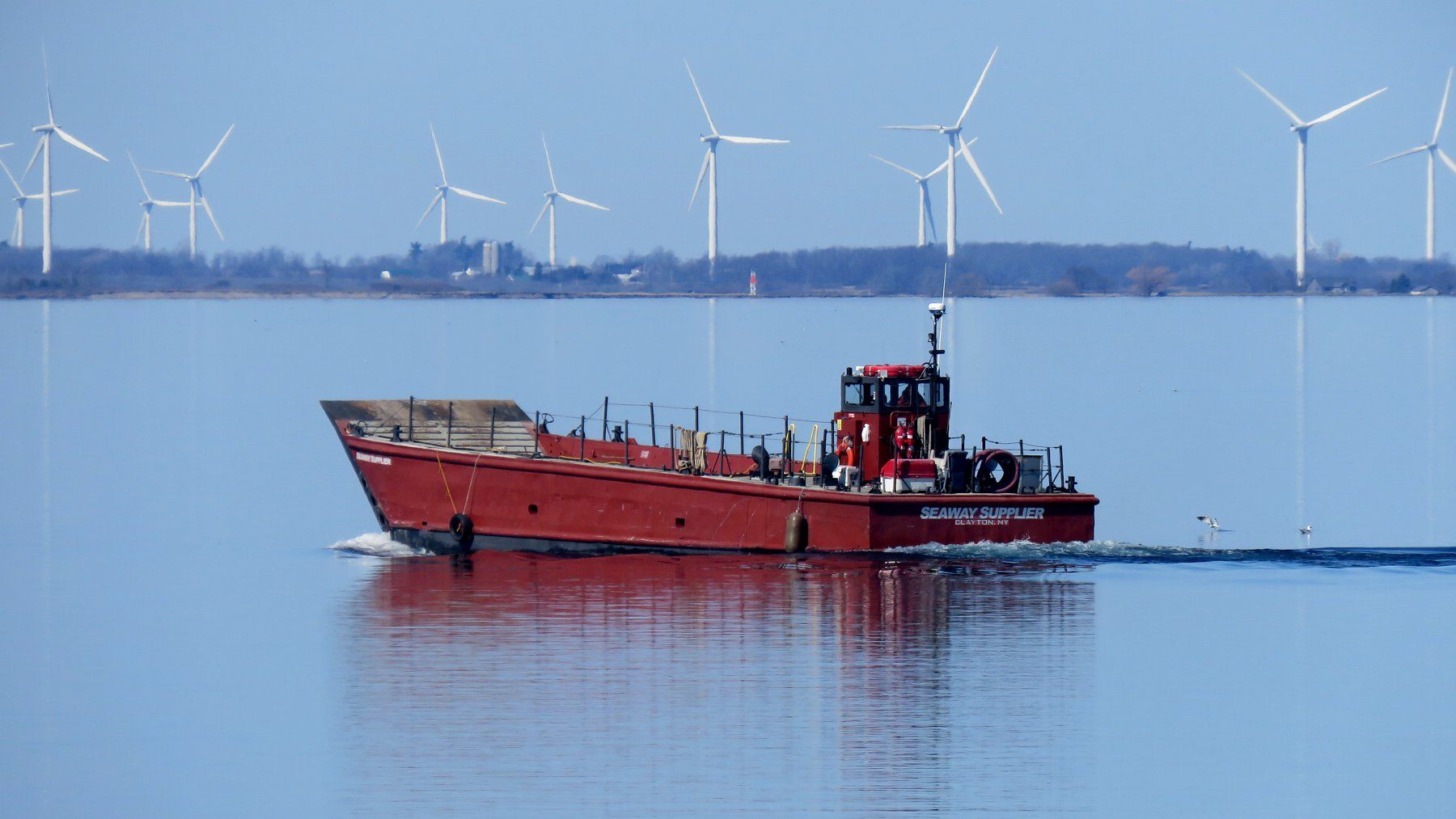 Posted in: Volume 15, Issue 4, April 2020, From the editor
---
---
---