Save The River Upper St. Lawrence RiverkeeperⓇ has already completed several Trash Free River (TFR)cleanups this season. Over 25 large garbage bags of plastic and trash,14 tires, plus numerous pieces of lawn furniture, old water pipes, and mounds of construction material have been pulled from the shoreline and river bottom. Currently funded by the Leonard C. and Mildred F. Ferguson Foundation and planned months in advance, the cleanups are a coordinated effort of Save The River (STR) staff, volunteers, and municipal workers to haul off the bags of refuse. Enthusiastic help from our River municipalities is making the TFR cleanups much more efficient to conduct and complete. Several opportunities still exist to volunteer at one of the fun Trash Free River events scheduled for this summer.
Eight volunteers joined STR staff and Board member Janet Burrows to scour the rocky shoreline at Fishers Landing and Grass Point State Park, on the clear and windy morning of April 23, in celebration of Earth Day. Many tires, old dock lines, tarps, and bags of already decomposing plastic were collected by this hardy group of volunteers. Thousand Islands Association (TIA) Board member Janet Smith Staples joined the crew to gain hands-on knowledge about these cleanups, to aid TIA in planning their joint TIA/STR TFR Canadian cleanup later this summer. That cleanup is currently scheduled for August 7.
These small pieces of plastic are already well on their way to decomposing into micro and nano plastic particles, which, if not collected, will end up in the stomachs and bloodstreams of fish, birds, and humans. New research has just been published on the chemicals that form these minute particles that then get into bloodstreams!
---
Alexandria Bay mini TFR cleanup
STR Executive Director John Peach and Project Coordinator Lauren Eggleston spent time collecting trash from the inshore areas by the Alexandria Bay village docks. In addition to collecting bags of plastic and trash that had floated and blown in over the winter, they recycled a traffic cone.
---
Cape Vincent area TFR Cleanups
May 15 was one of those late spring River days that we dream about all winter. Over 60 volunteers joined STR staff and Board members on a sunny and warm morning to simultaneously scour five sites, including Cedar Point and Burnham Point State parks. STR Outreach coordinator Lindsey Leve reported that at least 15 large contractor bags of discarded and decomposing materials were collected.
After completing the cleanup of their assigned areas, several of the Cape Vincent area volunteers moved over to Wilson's Bay to scour that windward shore to remove a large amount of trash.
Eleven teams of volunteers will be joining STR staff and Board members for a two-day TFR cleanup event on June 11 & 12. Teams from Lake of the Isles Protection Association (LIPA), WWTI Watertown ABC50, and other groups will be participating in a well-planned cleanup along the shores of the second largest island in the Thousand Islands. Team captains will be distributing STR's custom designed and highly prized TFR T-shirts to volunteers who turn out to help Save The River.
Additional Cleanup dates
If you are interested in joining future TFR cleanups, please contact outreach@savetheriver.org. There are opportunities for teams, as well as family and single members, to help STR in its mission to restore, preserve, and protect the Upper St. Lawrence River now and for generations to come, through advocacy, education, and research. Bring your own 5-gallon bucket, a pair of work gloves, and firm shoes to help this great effort. Kayaks and small boats are also useful.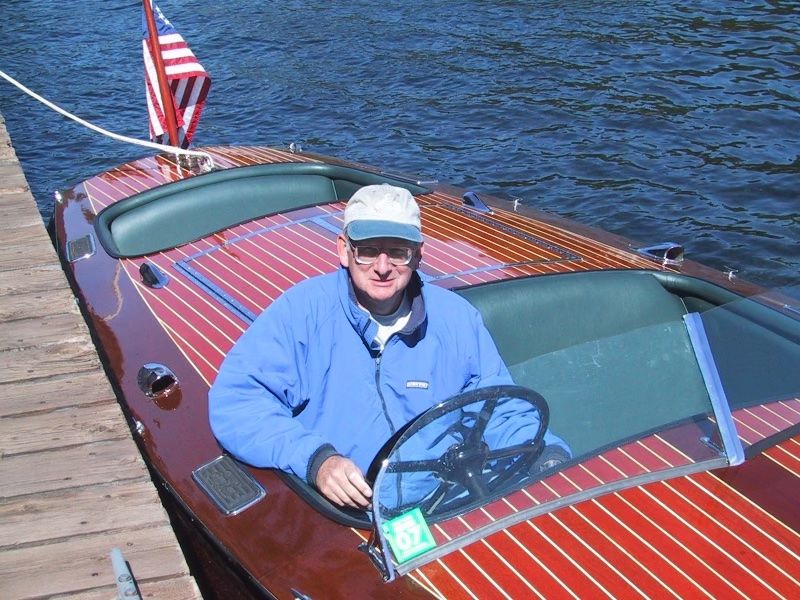 We hope to see you soon on the River.
By John Peach, Executive Director, Save The River and Lindsey Leve
John Peach, Executive Director of Save The River and the Upper St. Lawrence Riverkeeper, spends his summers with his wife Pat on Huckleberry Island in the Lost Channel. John came out of retirement in 2018 to take the helm of Save The River.
Lindsey Leve
Lindsey, originally from Tucson, Arizona, grew up visiting the River every summer. In May 2012 she moved to Fishers Landing after graduating from the University of Arizona with a degree in chemistry. Lindsey previously worked as Save The River's Outreach Coordinator from March 2014 – March 2016 before leaving to start her own marketing business, Wintergreen Digital Media. Lindsey came back as a full-time staff member in March 2021 after filling in for this position part time from January 2020 - March 2021. Lindsey spends her summers on the River on Murray Isle and enjoys getting out on the River daily.


Posted in: Volume 16, Issue 6, June 2021, Nature
---
---
---