The artist responsible for the art in May Irwin's 1922 cooking columns has been identified!
It was back in June 2022 that Karen Killian and I presented an article entitled "'Dishing It Up' with May Irwin— Her Lost Cooking Columns". At the time, we told the story of how Karen had been a volunteer at the Thousand Islands Museum in Clayton, NY, and had found a box of tattered, torn, and damp newspaper columns. It took no time at all for Karen to begin what became her lifelong quest of "all things May Irwin." Many are thankful to Karen for her dedication to preserve the memory of both Broadway's and our New York North Country legend, actress and writer May Irwin. When the article was published in 2022, Karen had most of the answers to her quest, but one mystery remained. Who was the artist who had captured May Irwin's work? After much searching and research, long shots and dead ends, we are pleased to announce that the artist is Hal Coffman.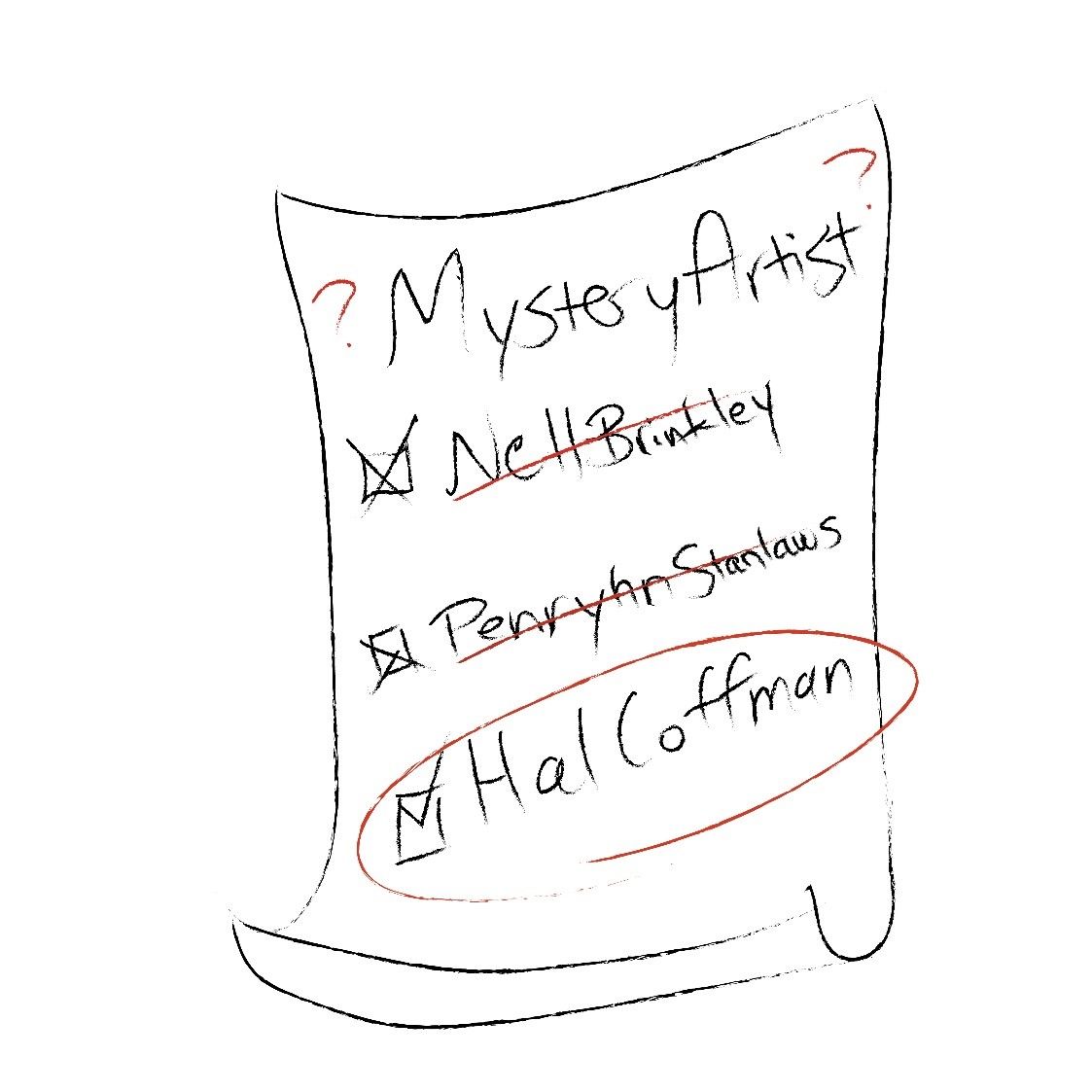 Who Was Hal Coffman?
Hal was born Harold Robert Coffman in 1883. He got started in his career at an early age, perhaps because his family fell on hard times in the late 1880s, when he was still a young boy. His father abruptly left for Nebraska, leaving Hal and his mother to fend for themselves in San Francisco. Hal was determined to succeed and excelled at his chosen career as a commercial and comic artist, publishing his art in newspapers until he died. Judging by the amount of work he created, in multiple genres and styles on various subjects, art was both a career and a passion for him.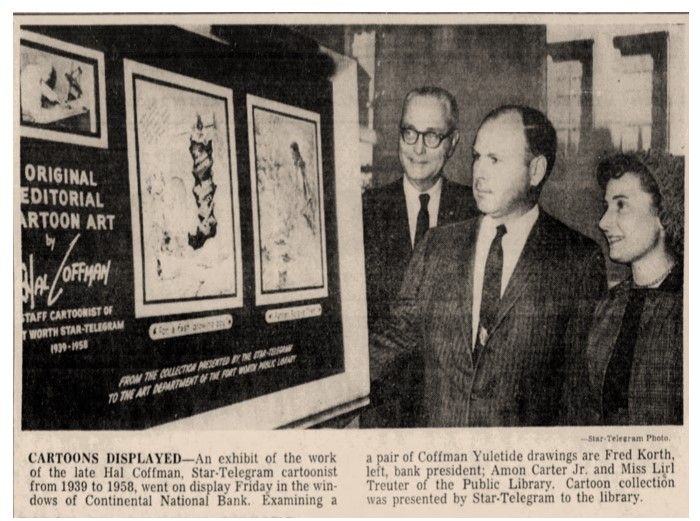 There is a very good overview of his life work in the Star-Tribune obituary that ran after his death in 1958:
"The veteran cartoonist was a product of that golden age on the West Coast which spawned many of the country's greatest newspapermen and newspaper artists. A good number of them eventually found their way into leading newspaper jobs in Eastern cities, Coffman was one of this company.
He was born in Los Angeles, and his first cartooning job was with the San Francisco Post in 1898. He was 15, and fresh from six months in art school, the only formal training in art he ever had. At first it was a nothing-a-week job, but after two months he was put on the payroll at $3 a week.A year later he returned to
Los Angeles and a job on the Herald at $8 a week. When that newspaper seemed on the verge of closing, he went to the Los Angeles Times, where he did editorial illustrations and some cartoons.
Drawn eastward, he stopped briefly in Omaha to work on a comic cartoon book, a pioneer effort that was the forerunner of the abundance of comic books of today. Then with a new wife and $30 as his total assets, he went on to Philadelphia, where in the nick of time he landed a job with the Inquirer. It was there that occurred one of his first triumphs as a newspaper artist.
Coffman was an ardent baseball fan and was personally acquainted with many of the early day stars of the game. One spring afternoon in 1906, coming into the city with his wife to attend a baseball game, he noticed an excited group clustered about a bulletin board. The message on the board told briefly that San Francisco had been wracked by a tremendous earthquake. Sending his wife back home, Coffman rushed to his drawing board at his Inquirer office. Thereafter he spent hour after hour drawing sketches from memory of the downtown buildings of San Francisco, filling in details of the ruin from earthquake and fire as reports filtered into the newspaper by wire.
In those days, most of the newspaper illustrations were artist's sketches. Newspaper photography was not highly developed; its paraphernalia was cumbersome and the explosive flash powder used for inside pictures was a nuisance which barred photographers from courtrooms and most public meetings. As an illustrator for Eastern newspapers, Coffman caught with his sketching pencil the principals in such major courtroom dramas as the Harry K. Thaw murder case, one of the most sensational of the early part of the century, and the later Snyder-Gray and Hall-Mills murder case.
For 27 years prior to coming to the Star-Telegram, Coffman was on the staff of Hearst's New York Journal and American, which had a great collection of cartoonists and comic artists. He caught the fancy of the late Arthur Brisbane with some extra work he did while on assignment to the Chicago Examiner, and thereafter was cartoonist for the full-page Brisbane editorials that were a feature of all Hearst Sunday papers and some others.
How Did We Find Our Mystery Artist?
As we explained in "Dishing It Up! with May Irwin— Her Lost Cooking Columns", the unsigned work was a complete mystery at first. But as we looked at all the illustrations that went with each of the May Irwin articles, we noticed something that was almost a signature on each one. A curl, like a backwards "C" somewhere in the illustration. Just those little curls in the corner would be a major clue, but there were other signs. Before we figured it out, however, we went down some wrong rabbit holes.
Using the date of 1922, and what other art was created at that time for the New York Evening Journal, we speculated about who our artist might be. At first, we thought it might be Nell Brinkley. Look at those women!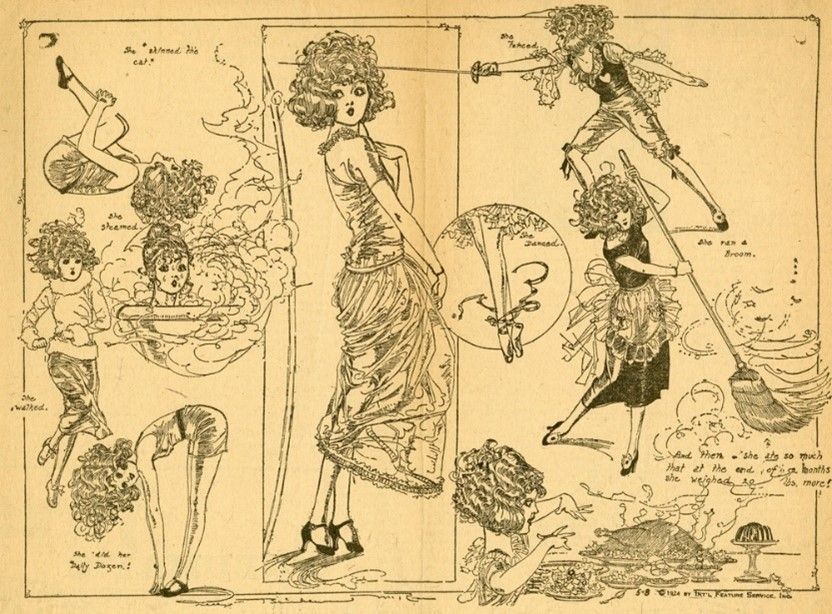 Playful art by Nell Brinkley (includes a turkey dinner!), May 8, 1924
It would make perfect sense that Nell Brinkley had dashed off some extra illustrations for May Irwin's columns. But after asking an expert, we found out for sure that it wasn't Nell Brinkley.
Our eyes were getting better at picking up the different styles from 1922, even though there are a lot of formal similarities because of how the women are dressed. We kept looking at the art in the Evening Journal. So many beautiful young ladies, but there were a lot of artists at this time working for the paper. However, most of them signed their work with more than just a curl.
Perhaps it was Penryhn Stanlaws? But he did mostly color work, and the work we found was in black and white. The search for information on Penryhn Stanlaws led me to a staff entry for him.
The entry was in a book described as: "A Booklet that tells what is in the New York Evening Journal and why it has had the largest evening newspaper circulation in America for Twenty-Nine consecutive years." It goes on to say . . . "The New York Evening Journal, through its National and International News and Feature Services, has access to more of the very best and highest paid experts, writers, artists and contributors in every department of newspaper publishing than any evening newspaper in America outside the Hearst organization." Our Mystery Artist MUST be listed in this book, just like Penryhn.
One by one, we went through artist entries. When we got to Hal Coffman, we couldn't rule him out. Remember, this book was published in 1928, and we are looking at work from 1922. It's possible that by then, Hal had worked his way out of the Household Section and into sports and news, where he wanted to be.
We did a Google search for "Hal Coffman" and came up with this illustration: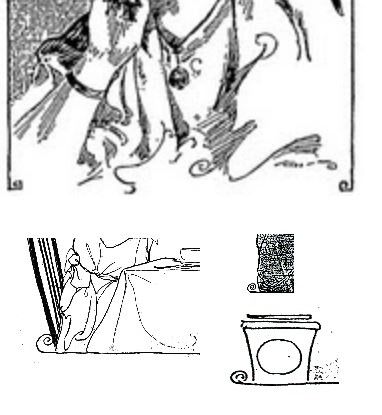 Look familiar? This is the San Francisco earthquake illustration that brought Hal Coffman to early fame. Take a look at that signature in the bottom right corner: A curl! Examination of more of his work revealed more similarities of line and style.
Do you see the Curl everywhere?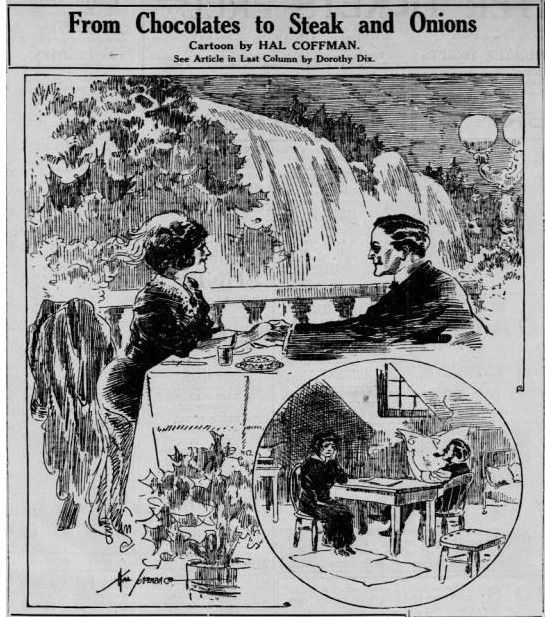 There was that curl everywhere! The way the lines swooped. His block letters. Things moved very quickly after that. Some of Hal's early work has women similar to the cooking columns.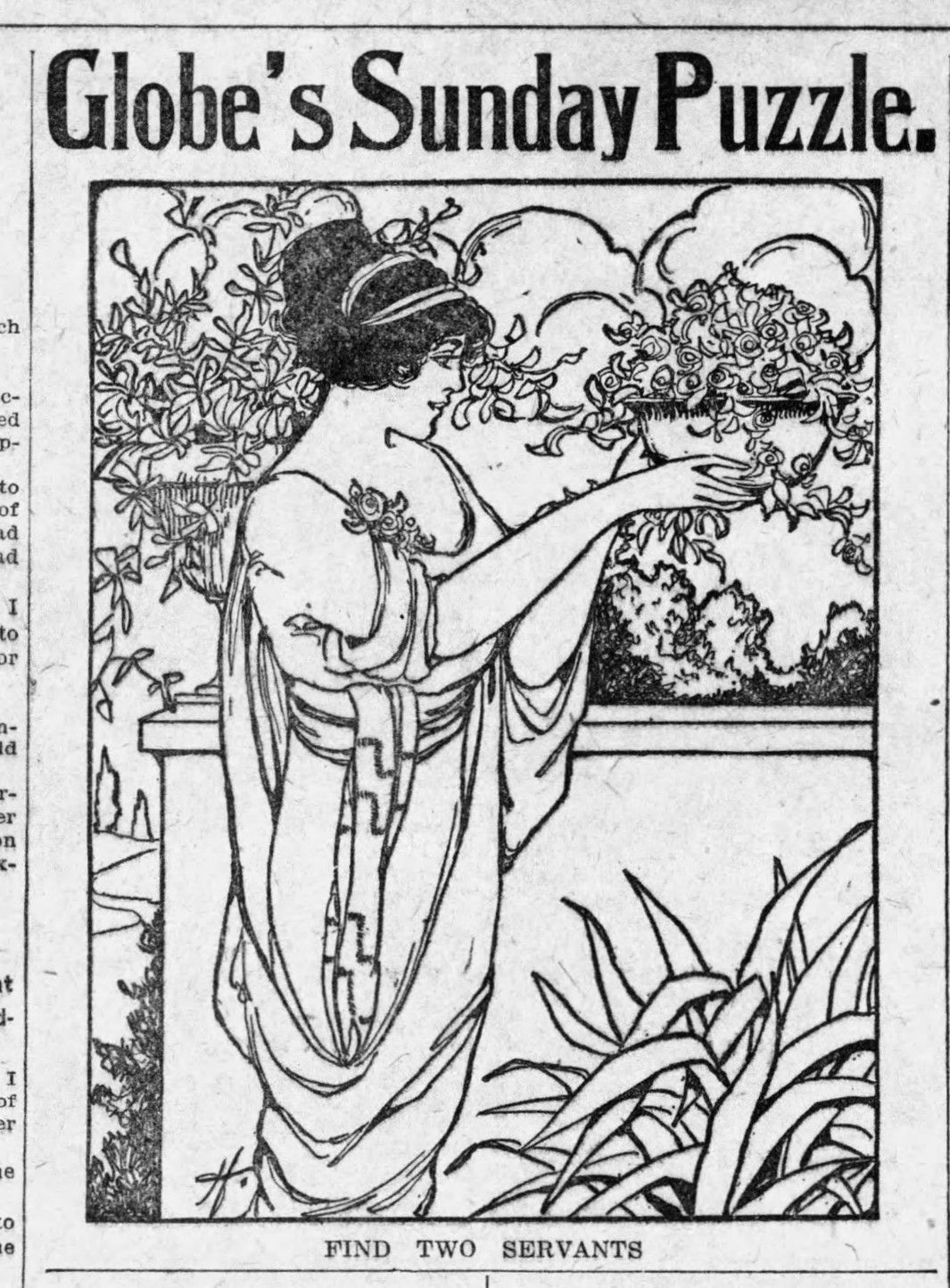 Then later, his work appears as "The Globe's Sunday Puzzle" from 1913 to 1914, also in The Boston Globe. Notice the "H" in the left corner? The Wandering Goat Bolivar for the Boston Herald. In this one, he uses a curl next to his signature.
At this time Hal's daughter, Patricia Margaret Coffman was 9 years old, slightly older than the girl in this cartoon. Certainly, she must have served as inspiration for the Dot character in Hal's comic strip!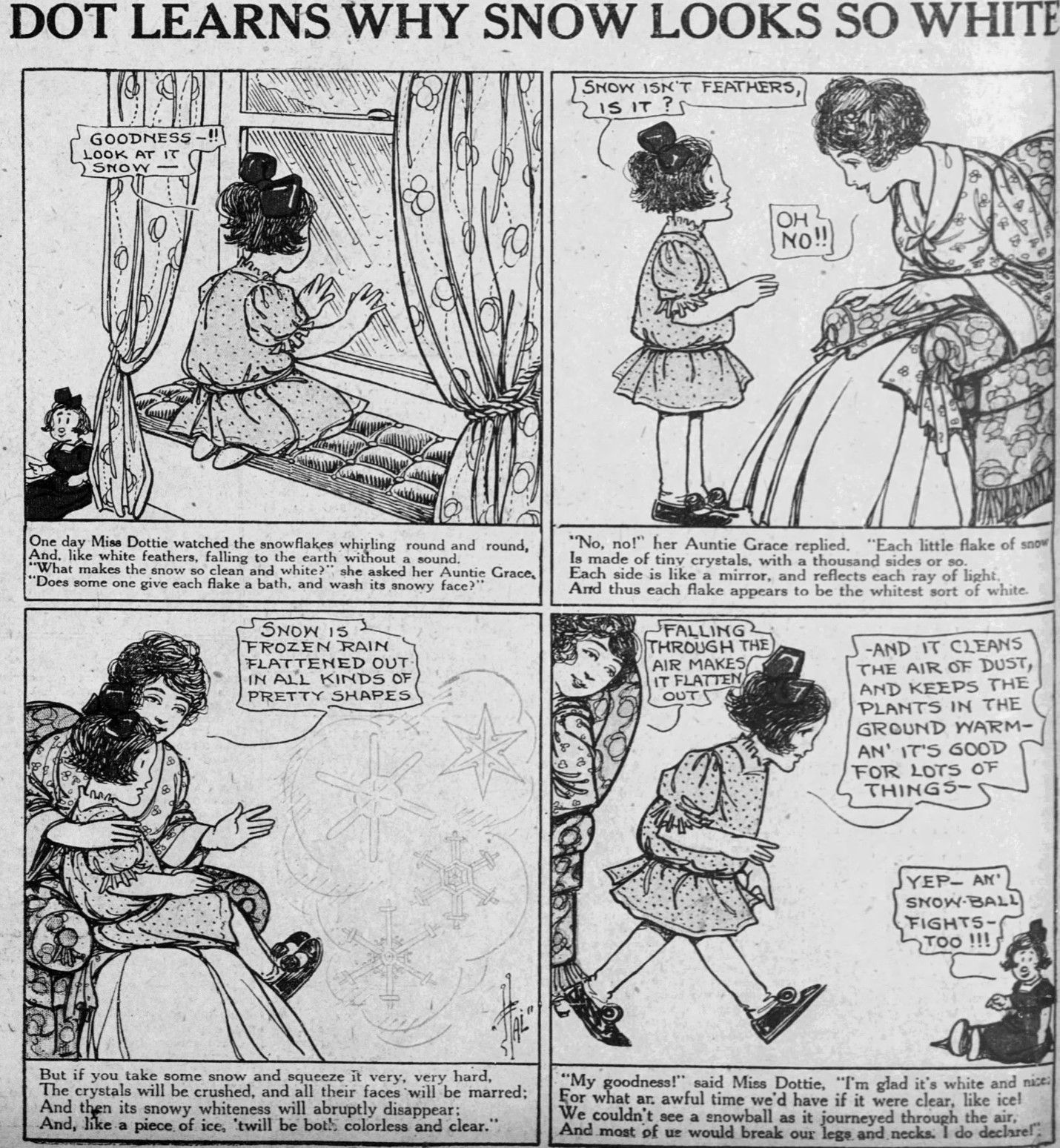 Like her father before her, Patricia would start working as an artist at 15. Patricia "Pat" Coffman would later be hired as a comic strip artist, first publishing under the name of "Pat Coffman" and then later in life as "Pat Richey." Most notably, in 1927, she took over a comic strip from Wesley Morse called "May and Junie" and kept it going almost daily until 1929.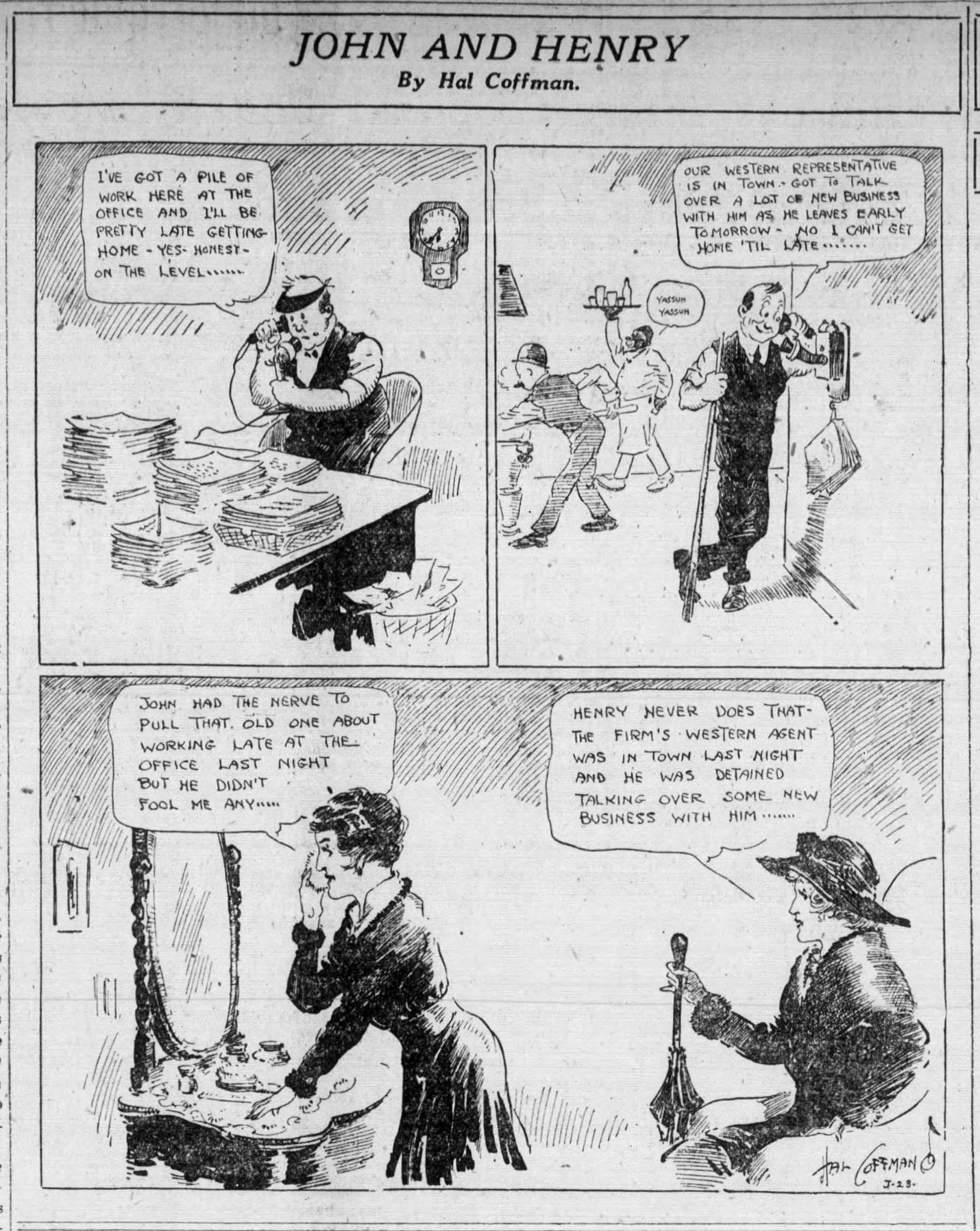 In 1917, Hal did a regular comic called "John and Henry." These well dressed ladies are similar to our cooking column ladies, but the style is looser and uses a brush in places. Hal's style had a range of expression. He didn't always do careful line work in the artwork in his comics, the way he did for advertisements and other work like the Cooking Columns. Nevertheless, the similarities are there.
We noticed that in each column or set of artwork Hal Coffman did, there was a slightly different style. He was very diverse!
The ladies were always stylish, and although initially they looked unsigned, each piece usually had an "H" and then later a "C" in the corner. Perhaps he just signed his work as needed.
The careful lines in his New York Evening Journal illustrations reflects the style in vogue at that magazine in 1922.
Here he does a lifelike image of May Irwin. The young women have an endearing quality about them which can often be seen in Hal's art.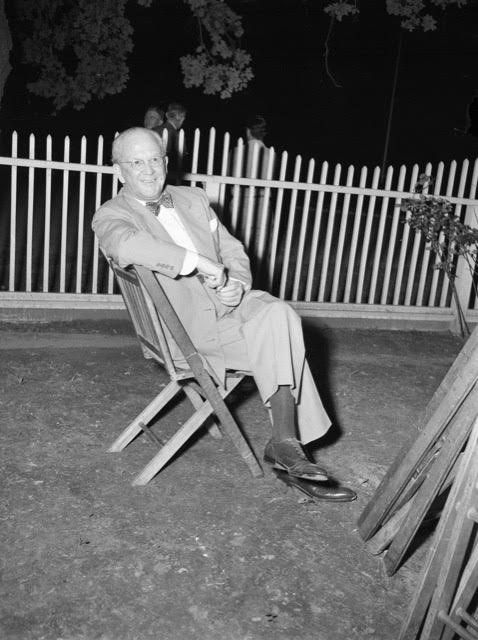 Now that we've found our "Mystery Artist," Hal Coffman, we can provide attribution for his work in our book about May Irwin's Lost Cooking Columns, called "Dishing it Up! – With May Irwin," which is currently in production. Stay tuned for news of the book launch by following our May Irwin page on Facebook at: https://www.facebook.com/MayIrwinMemoryLane.
By Emily St. Marie and Karen Killian
Emily St. Marie is an artist and author in the Pacific Northwest. She has a B.A. in Linguistics from the University of Alberta. Her latest artwork and writing can be found in a sampler of short stories and poems called "Ourania's Orrery of Imagination", now available on Amazon. You can follow her on Instagram or Facebook, or visit her website at www.emilystmarie.com to see her latest work.

Karen Killian is a retired home economics teacher with a B.A. in Elementary Education and a minor in Home Economics from San Jose State College. She moved to Upstate New York from California in 1968. In 1983, Karen became involved in the startup of Captain Spicer's Gallery, which she managed for the next thirty years. During her time at Captain Spicer's Gallery she co-created custom 1000 Island products, along with an extensive line of beautiful stoneware by Louisville Stoneware Company.
Be sure to see the "found Columns" - Read more about them here in Dishing it up with May Irwin, now for Canning/pickling
Be sure to see the "found Columns" - Read more about them here in "Dishing it up with May Irwin, now for Canning Pickler".
Posted in: Volume 18, Issue 9, September 2023, People, History, Current
---
---
---