Dennis Honeywell told me that he reads TI Life from cover to cover; he also told me that I should interview Len Senecal since he is a writer from the Thousand Islands . . . Ha, what a great suggestion – of course I will! I'm smiling because I love it when I get suggestions like this, and I love it even more when it's a suggestion that I genuinely appreciate. Of course, the first thing I did was google the name Len Senecal and suddenly, I was led down a lovely path of discovery . . .
Len Senecal - the story so far...
"Originally from Alexandria Bay, New York, Author Len Senecal has been writing things down his entire life, although these days he prefers typing them out on the computer. He started out as a newspaper reporter and editor in high school and college before working as a college sports information director, sports reporter and radio play by play announcer. From there he went on to spend time as a comic book editor, copy editor, English teacher and newspaper and yearbook advisor . . ."
There are several other paragraphs introducing this gentleman, all fascinating to read. Not only that, the official webpage is filled with so many special happenings that this editor quickly became enthralled. And finally, you are introduced to his books, which hooked me on ensuring that our Thousand Islands Life readers put these on their Island bookshelves.
They will be appreciated by the young reader who asks sadly:
"What can I do today? It is raining, and you won't let me go out in the boat on my own."
"What, you mean you want me to read a book? School doesn't start until August or September. So you're not serious, huh/eh?
"Well ok, I'll open it . . ."
Mom says:
"Johnny/Susie, how about putting that book down now and coming for lunch? Ok. a few more minutes . . . "
The Editor says, "Don't take my word for it – see for yourself!"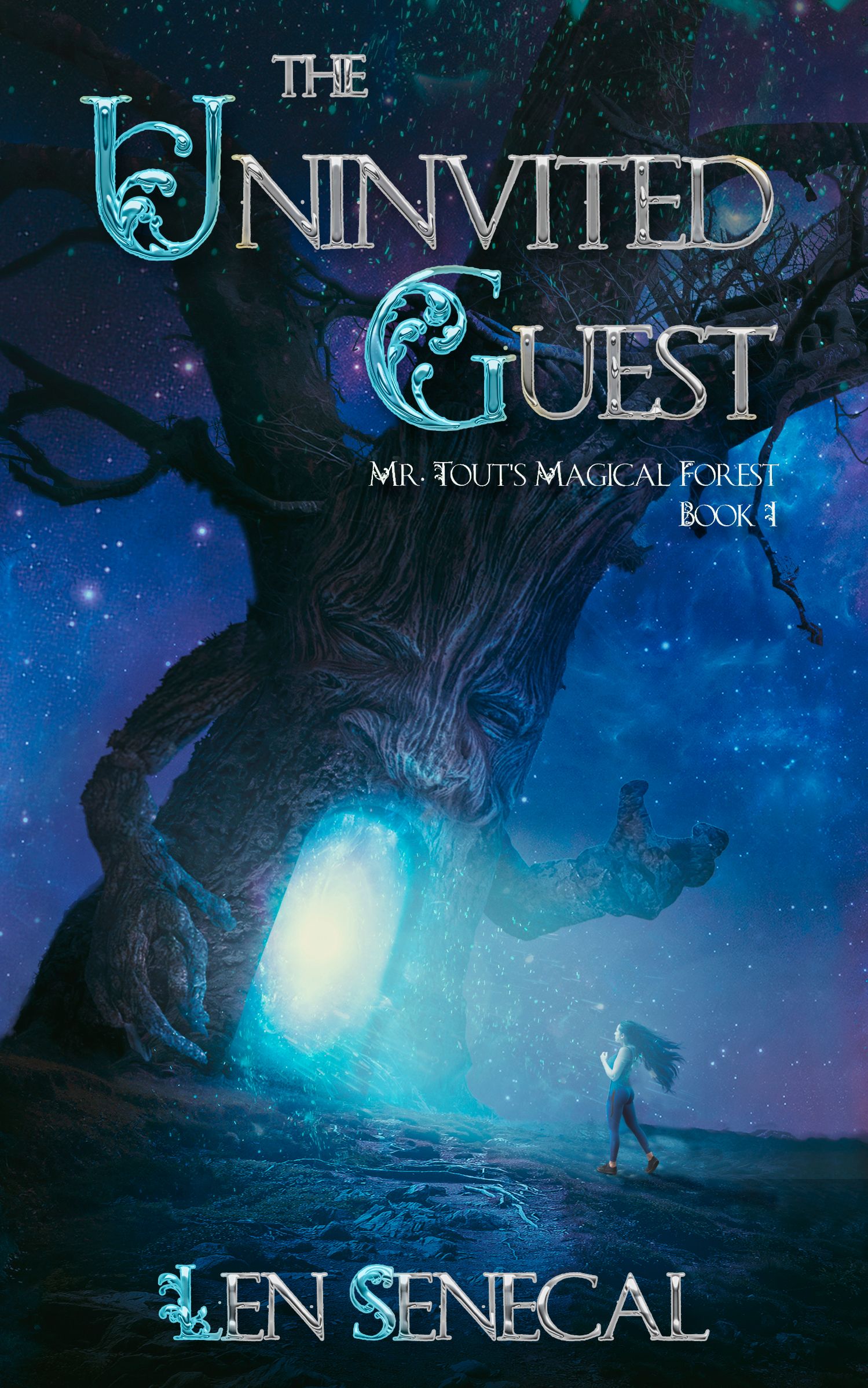 Each book is described below, but you can also hear the author read the first chapter of each book, as well as poems and songs. What a delightful way to be introduced to the magical forest!

The Uninvited Guest, Book I
The adventure begins when Mariah and her dog Willow follow a unicorn into the woods and land in an enchanted forest where trees, animals and even statues are able to speak and sing. The real problems start when they become separated and must struggle to find their way free from Mr. Tout's Magical Forest, a land of wonderment and danger controlled by a mysterious man named Toddathon Tout.
Chapter I, poems and/or songs for Book I.
---
Fall to the Forest, Book II
The adventure that began in The Uninvited Guest continues as the Wells brothers literally fall into Mr. Tout's Magical Forest during a school field trip to Niagara Falls. Fall to the Forest, Book II of the Mr. Tout's Magical Forest fantasy series, tells the back story of two key characters first introduced in The Uninvited Guest while also developing the major conflicts that will become crucial to their survival as the series unfolds.
Realizing they are no longer admiring the sights at Niagara Falls, older twin Owen is ready to throw caution to the wind in this strange new land while his brother Pauly's approach is far more cautious. Things get real in a hurry when they hear a young girl cry for help, much to the delight of Mr. Toddathon Tout. A mysterious and largely unseen force, the mere mention of his name strikes fear into the inhabitants of the forest. Intrigue, adventure, betrayal and even a touch of romance are intertwined in this exciting journey into the realm of the fantastic. Follow the trials and tribulations of the Wells brothers as they face strange creatures and bizarre situations in a place where seemingly anything is possible.
Chapter I, poems and/or songs for Book II.
---
Marsh Mayhem, Book III
[WARNING-this description contains details about previous books in the series]

When she was twelve years old, Mariah Prindle and her dog Willow accidentally made their way into a strange and mysterious land called Mr. Tout's Magical Forest. Upon leaving, she promised her friend Pauly Wells she would come back and help him rescue his twin brother from the clutches of the evil Toddathon Tout. For two long years she's been trying to fulfill that promise, only to meet with disappointment.

Until now.

Now, on midsummer's eve—the most magical night of the year—Mariah has a plan.
Unlike that accidental first trip, this time she's packed and ready for whatever adventures the forest may have in store. Little does she know that the dangerous and unpredictable magical forest is just the beginning of what awaits her. And it all centers around a mysterious girl turned statue named Beth. Is she a friend to be trusted, or a foe to be feared? That's just one of many questions Mariah will need to answer in order to succeed. Likewise, her friend Pauly may need to place his fate in Beth's cold, marble hands as he seeks to aid his long-lost and wayward brother, Owen.

Meanwhile, Owen has his own set of problems to deal with. Locked in a power struggle that pits the student against the master, he and Toddathon Tout clash heads in what looms as a potential winner take all battle. Emotions run high and danger is just a step away in Book III of this six-part series.

Come back to Mr. Tout's Magical Forest and join Mariah, Willow, Pauly and Rio as they search for answers in a land of danger and delight where uncertainty is the only thing they can be certain of.
Chapter I, poems and/or songs for Book III.
---
The Violet Hour!  Book IV
Can Toddathon Tout be stopped?

Their numbers are few—their quest, enormous—their situation, desperate.
And the fate of the forest lies in the balance.

But desperate times call for desperate measures.
That's why two girls and a boy have formed an unlikely alliance with a dog, a cat and a mysterious whirlcat to take part in the riskiest venture of their lives.

The Violet Hour!

The brainchild of their mystifying new companion, Katriva, does this cryptic spell from Mr. Tout's stolen book of magic hold the key to their success, or is it simply the delusional plan of a confused enchantress?

To find out they'll have to traverse unknown lands and face unforeseen dangers in this fourth installment of the fantasy series, Mr. Tout's Magical Forest. Come join Mariah, Beth, Pauly, Rio and Willow in their struggle to stop the notorious Toddathon Tout!
---
A Wish to Save Christmas, published November 2022
Santa's head elf Needle has a crisis on his hands, and the clock is ticking toward Christmas. Santa is gone, frozen solid and taken away in a block of ice by an evil woman named Winter Stine. Worse yet, the reindeer are missing, the elves' spirits are in tatters, and the North Pole is in disarray. With help from an enchanted Father Frost, Stine and her army of snowmen are filling in all of Santa's portals. Once that happens, all thoughts of saving Christmas will be gone, buried deep in the frozen ice and snow.
A glimmer of hope arrives from out of the chaos when Snegurochka, the Snow Maiden, manages to escape Stine's clutches using the mystical snowflake diamond.
Back at the North Pole, the situation appears hopeless until help arrives in a most unexpected way. In the midst of a blizzard Queen Mab's niece, the faery princess Mercy Meredith, comes out of the cold with the snowflake diamond and a plan to help them.
It won't be easy and it won't seem logical, but Needle is asked to put his faith in the power of the snowflake diamond. Despite initial skepticism and urged on by Flash, son of the famed reindeer Comet, he agrees. The head-elf's faith is put to an immediate test when the diamond chooses eight-year-old Mariah Prindle, leaving Needle with a tough decision. None of the other elves have faith in his plan, and only Flash offers to help him carry it out. With the reindeer as his guide, he must travel through one of Santa's secret portals in order to convince young Mariah to help them.
Join Needle, Mariah and Flash as they battle long odds and the evil Winter Stine in their quest to save Christmas.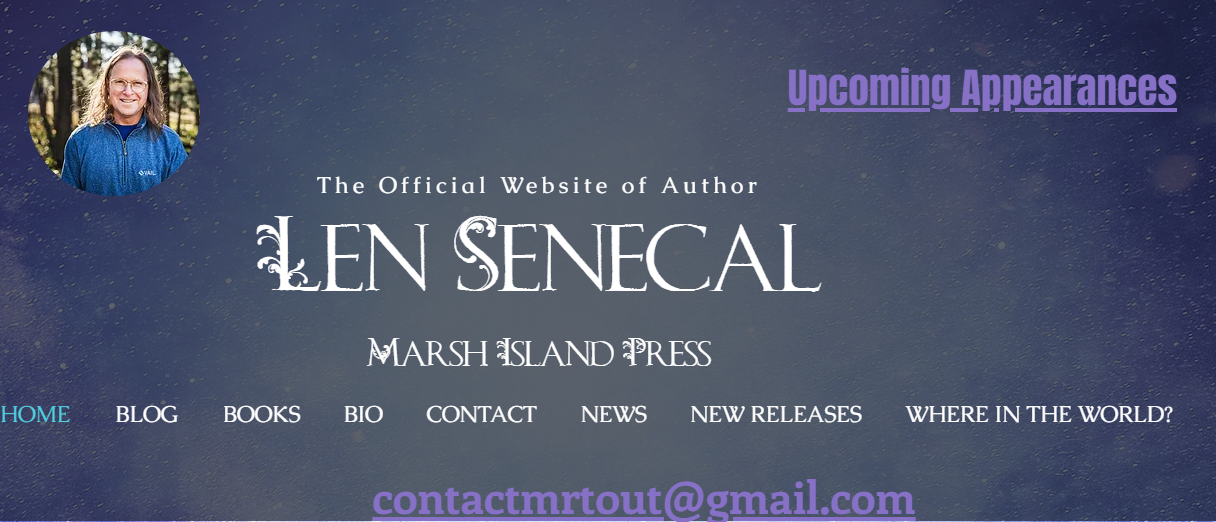 Conclusion
At the beginning of this review, I mentioned the Len Senecal webpage - I must encourage our readers, young and old - to start there. It will take you on a journey of discovery. Don't forget the Blog, where we are introduced to special individuals, some of whom will have touched the lives of others from Alexandria Bay.
July 10, 2021, dedicated to Mr. Coiro: "A teacher from there is always that one teacher who stood out among all the rest. You know, the one who really helped make a difference in your life. The one you always look back on and it brings a smile to your face. For me that teacher was Mr. Michael Coiro. . ."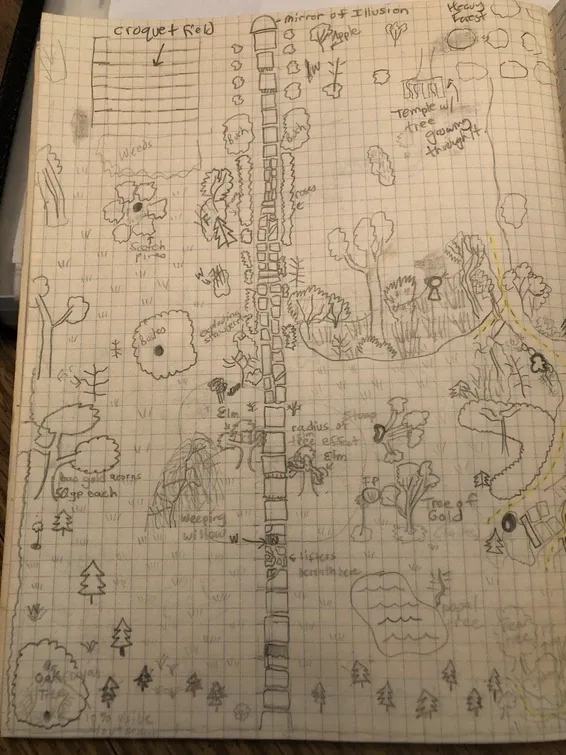 So now the big question:  Len, what is next?
I just recently finished the first draft of the final book of the series, "The Big Show", and will be working to get that into top shape for release, likely in early fall. Book five of the Mr. Tout's Magical Forest series, "Into the Mystic", will be coming out in early summer.
And?
I have a book I began back in the 1980s that I want to revisit "(Caught) On a Dead Run", and for a long time I have been haunted by several recurring dreams that I hope would make for a nice horror story based in the 1000 Islands. It took me a long time to realize my goal of writing a book, but now that I've done it, I hope to use that momentum to keep going.
Well, so far you have done a lifetime of work in such a short time. You have also given your readers hours of enjoyment. Bravo and hurry back to the River!
---
Books are available locally at:
Bay House Artisans, Alexandria Bay, NY
The Little Book Store, Clayton, NY.
River's End Book Store, Oswego, NY
or on Amazon
Be sure to follow Len Senecal on social media.
Len Senecal | Facebook
Len Senecal / Instagram
By Susan W. Smith, Editor, info@thousandislandslife.com
Posted in: Volume 18, Issue 2, February 2023, Book review
---
---
---