On July 22nd the Chippewa Bay Maritime Museum hosted its 3rd annual Hydroplane and Classic Car Show. There were cars and hydroplanes there that were nearly 100 years old. Spectators and participants were treated to pizza and ice cream sandwiches.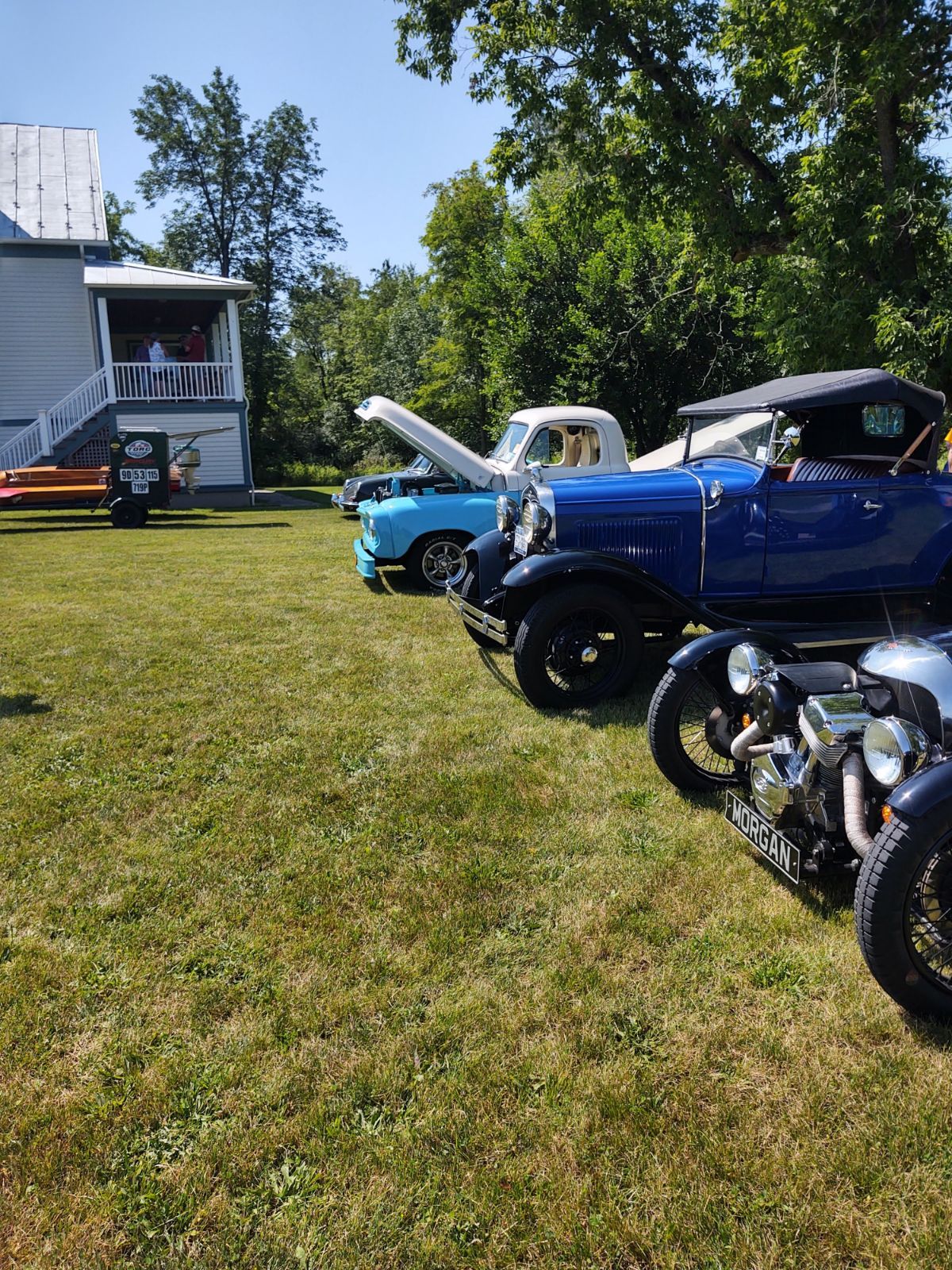 The show started with a 1957 Studebaker pickup truck. It had been meticulously restored by its owner and had an engine that rumbled like a street racer. I was very interested in the vehicle because I knew that Studebaker had purchased the Packard Motor Company. My aunts and uncles had all driven Packards, back in the day. The owner let me sit in the Driver's seat. It was like being in a recliner – simply magnificent!
The Studebaker was followed by a 1965 Porsche, a Model A Ford Sport Coupe, and a Morgan Roadster. The Model A had a very nice open air rumble seat. The Morgan roadster was unique in having only three wheels, two in front and one in the rear. In talking with the owner, I learned that having only three wheels qualified these cars for a reduction in insurance premiums.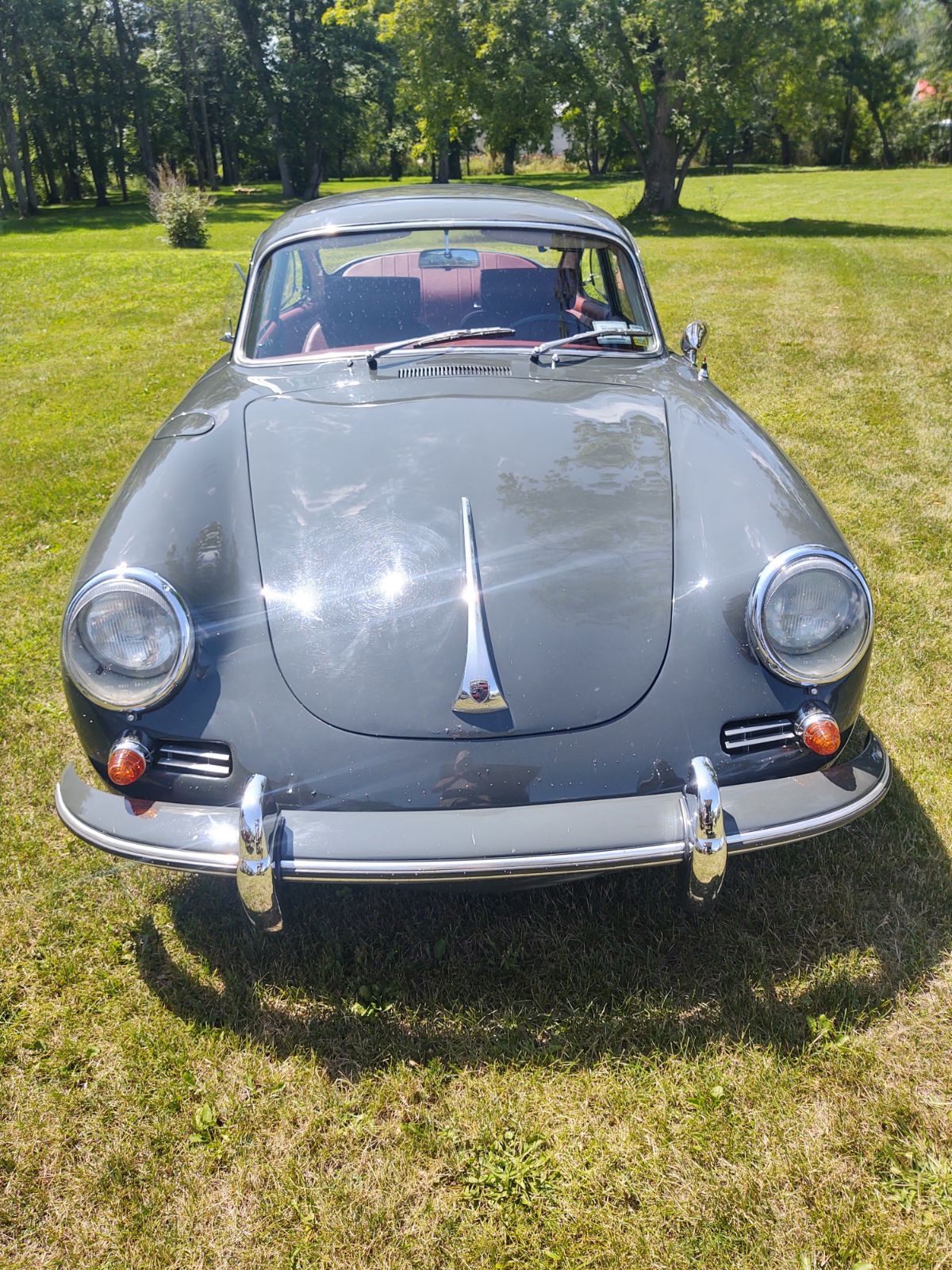 The Hydroplanes spanned the decades from the 1930s to the 1980s. A gleaming pickle fork model from the 1980s was on hand. This boat was purchased new but was never used. The 1950s runabouts were in Bristol condition. The trailer that one of them rode on had a travel box for spare engines and parts.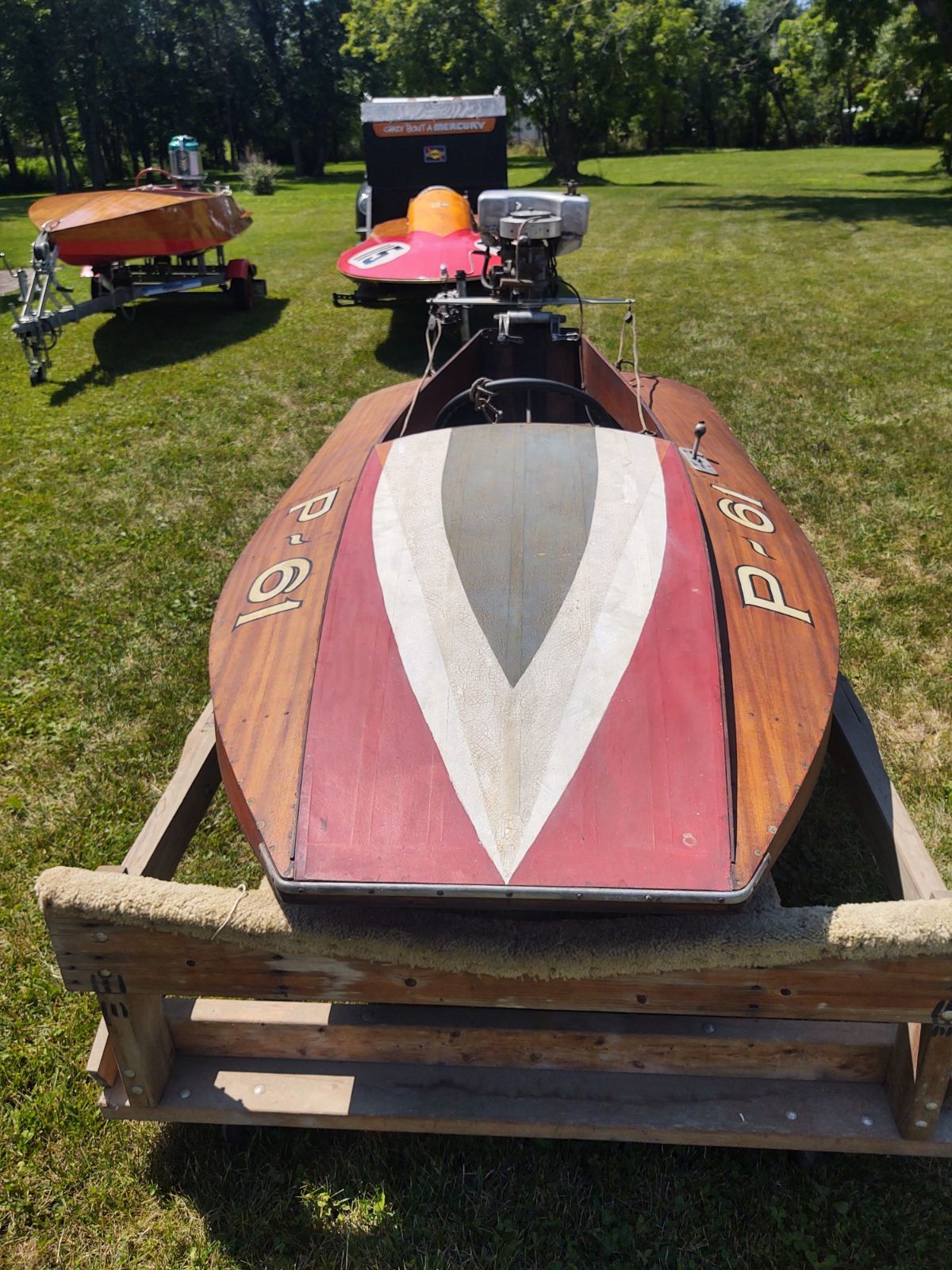 The highlight of the show for me was a hydroplane with the racing number P-61 on it. It was from the 1930s and was in absolutely original condition. The canvas decking was weathered but completely intact. Even the cords that were wrapped around the flywheel were original. In talking to the owner, I learned that the boat had belonged to a gentleman who had gone off to World War II and never returned.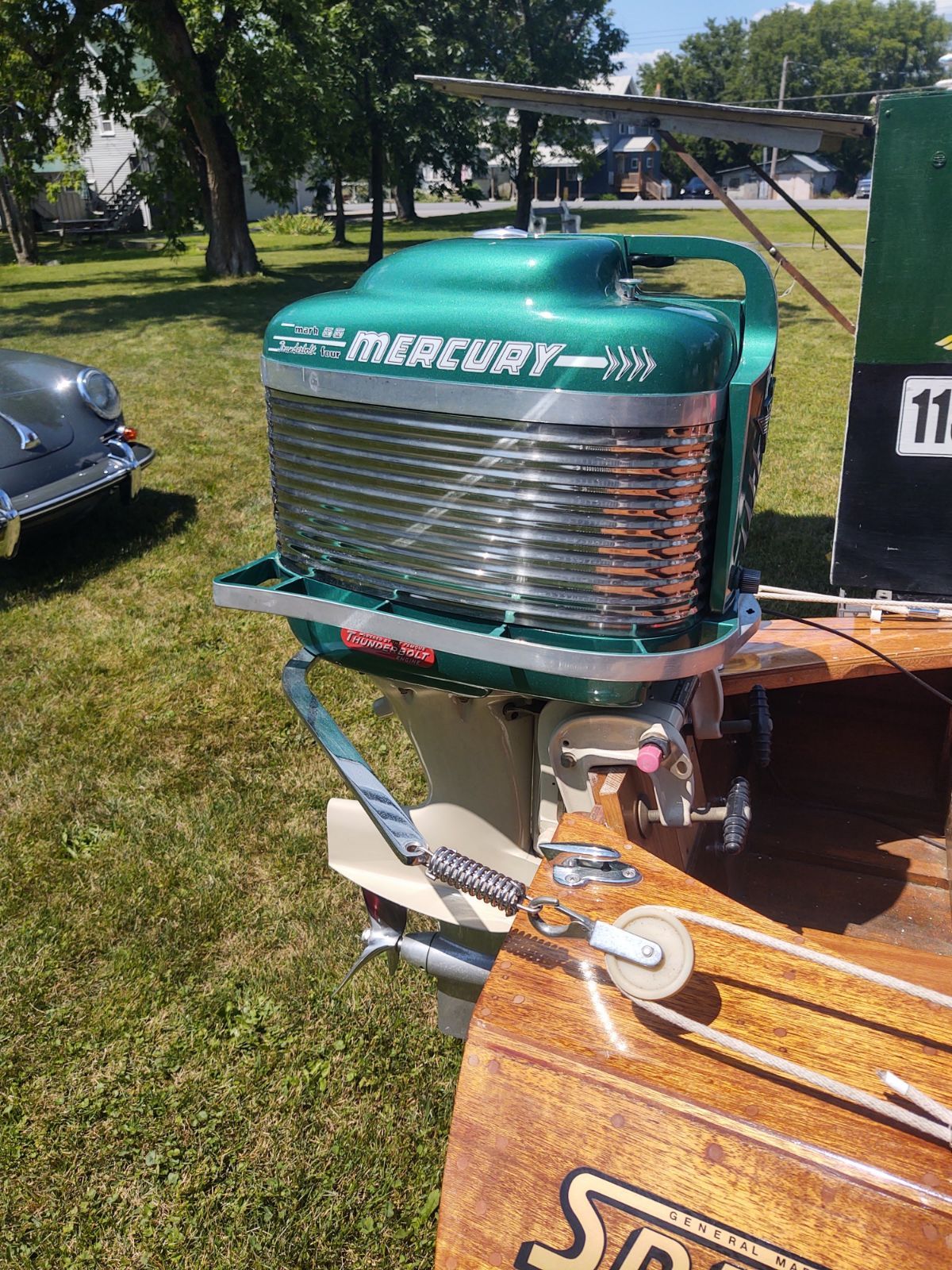 There were some stunning Art Deco race engines on display as well. A big Blue Mark 30 Mercury was paired with a smaller Anzani engine that was made in Great Britain. The Anzani engine, an early air-cooled radial engine, was capable of extremely high RPMs. As I looked at these engines, I was surprised to find out that the Anzani was almost twice the weight of its larger neighbor.
I am certainly looking forward to the 4th annual Hydroplane and Classic Car Show!
By John Kunz
John Kunz and his wife, Kelly, are summer residents of Chippewa  Bay. They winter in Watertown, NY. Along with their three sons, they  enjoy the River on a four-season basis - Sailing, Rock Climbing and  Skijoring. In February 2016, John took us Skijoring in the Thousand Islands, and then for several years, John and Kelly have covered the excitement of the Thousand Islands Cup races, as well as several other important family stories. Be sure to see them all here.
Posted in: 'Volume 18, Issue 8, August 2023, event, Sports
---
---
---