Anchors up! We're underway… That's the tagline I have used to kick off my new podcast, Downbound Discussions, which launched in October, but that phrase also rings true with the start of a new shipping season that got underway at the end of March.
For months, so many of us sit at home miserable from the frigid cold temperatures while dreaming of being back at the River. With many of those dreams come the visions of massive red and blue freighters dancing in our heads – let's just say they are our version of sugarplums. But now, those dreams have become reality, and the ships are in fact back underway along the mighty St. Lawrence.
The 2023 season officially kicked off on March 22 with the annual Seaway opening ceremonies at St. Lambert Lock in Montreal, as well as festivities at Lock 3 and Port Colborne along the Welland Canal. The talking heads were out in full force, some there to show face, and others to proclaim the vitality of the waterway, better known as "Hwy H2O."
"The St. Lawrence Seaway is a vital link in the North American supply chain, supporting industries, creating jobs and assisting with sustainable development", said Terence Bowles, leader of the Canadian branch of the Seaway. "With its advanced technology, the Seaway provides a reliable transportation route for ships transiting the system carrying a wide range of commodities required by citizens on a daily basis. A few examples are grains for breads and pasta; iron ore and coal for steel used in vehicles and appliances; and cement for bridges and roads. We look forward to greater use of this marine corridor, and are optimistic about a strong start to the navigation season."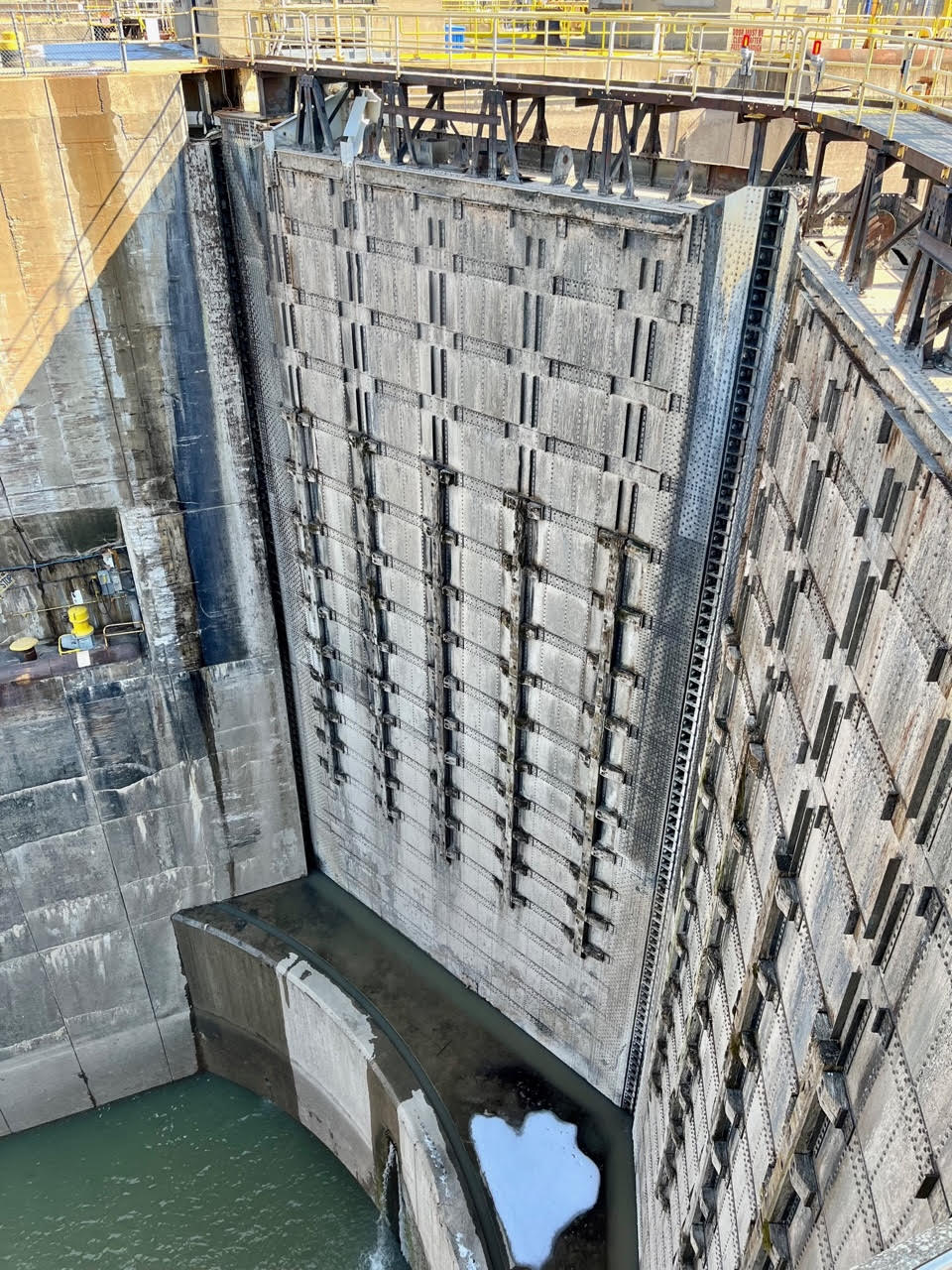 New US Seaway Administrator, Adam Tindall-Schlicht added, "As the binational waterway turns 65, it is resilient and ready for the future. New technologies, an exceptional reliability record and significant investments in infrastructure are enhancing efficiencies and keeping the Seaway safe and competitive. We look forward to robust international and domestic trade throughout the shipping season."
The Canadian St. Lawrence Seaway Management Corporation (SLSMC) and U.S. Great Lakes St. Lawrence Seaway Development Corporation (GLS) jointly announced that more than 36 million tonnes of cargo transited the system during the 2022 navigation season.
Though there continues to be some uncertainty with regards to economic growth in 2023, the Seaway Corporations will work on key initiatives to further support expanding trade on the Great Lakes. These include facilitating the establishment of green shipping corridors, expanding land development along SLSMC-owned canals, and developing innovative technologies, such as the Vessel Information System (VIS).
"It's this spirit of continuous improvement and agile performance that make the Seaway a relevant transportation system today, and an integral part of future solutions," added Bowles.
Getting Things Started
In Montreal, Algoma Central Corporation's Captain Henry Jackman took the annual Top Hat honor as the first vessel to enter the Seaway as part of the ceremonies. Being the company's newest addition of the Equinox-class, Captain Henry Jackman was selected for this honor as it set course for Hamilton, ON with a load of iron ore.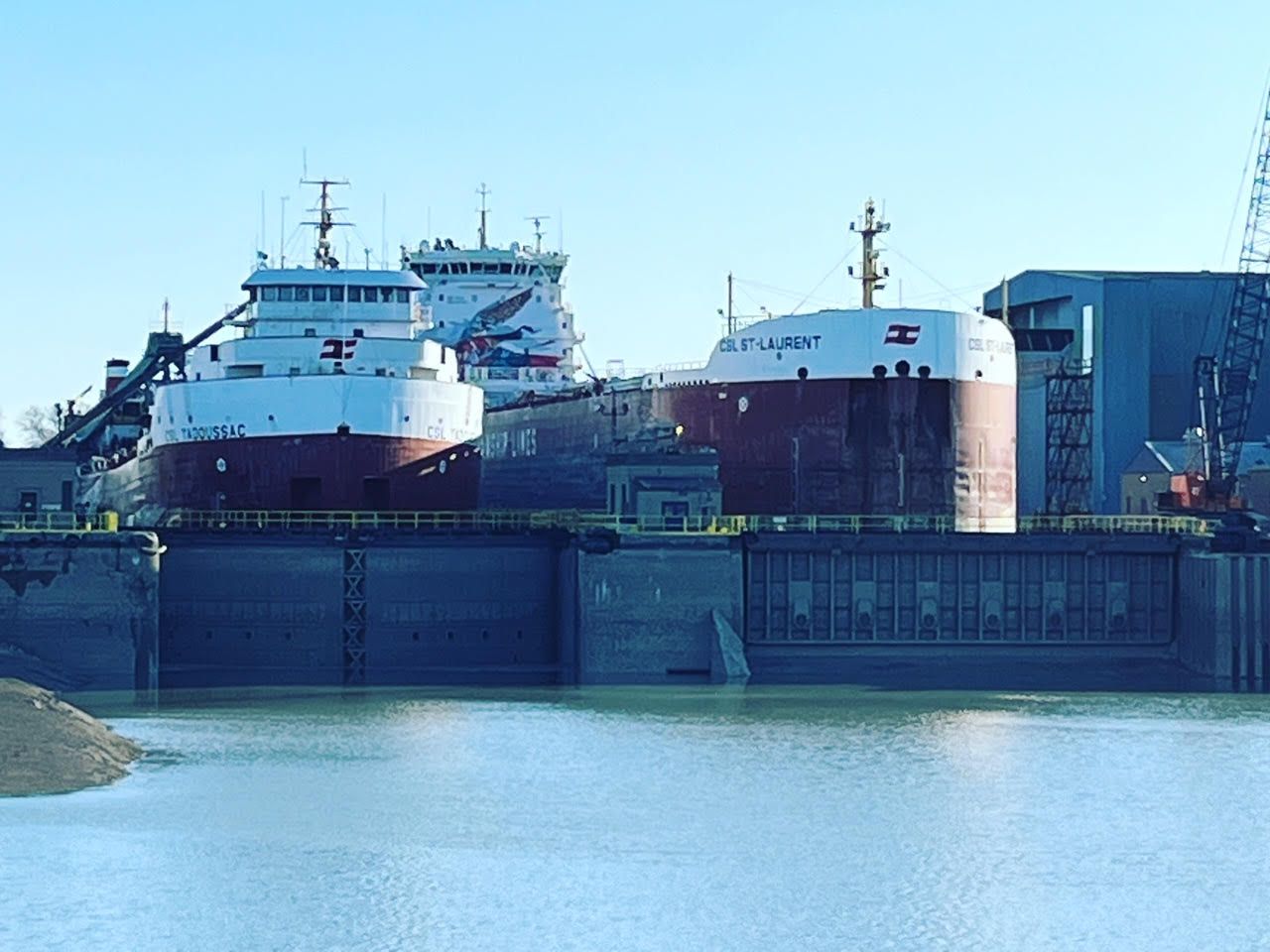 At Lock 3 in St. Catharines, ON, CSL St. Laurent got the nod as the first upbound ship after coming out of drydock at Heddle Shipyard. Both CSL St. Laurent and CSL Tadoussac were in drydock for their five-year inspections with the Canadian Coast Guard.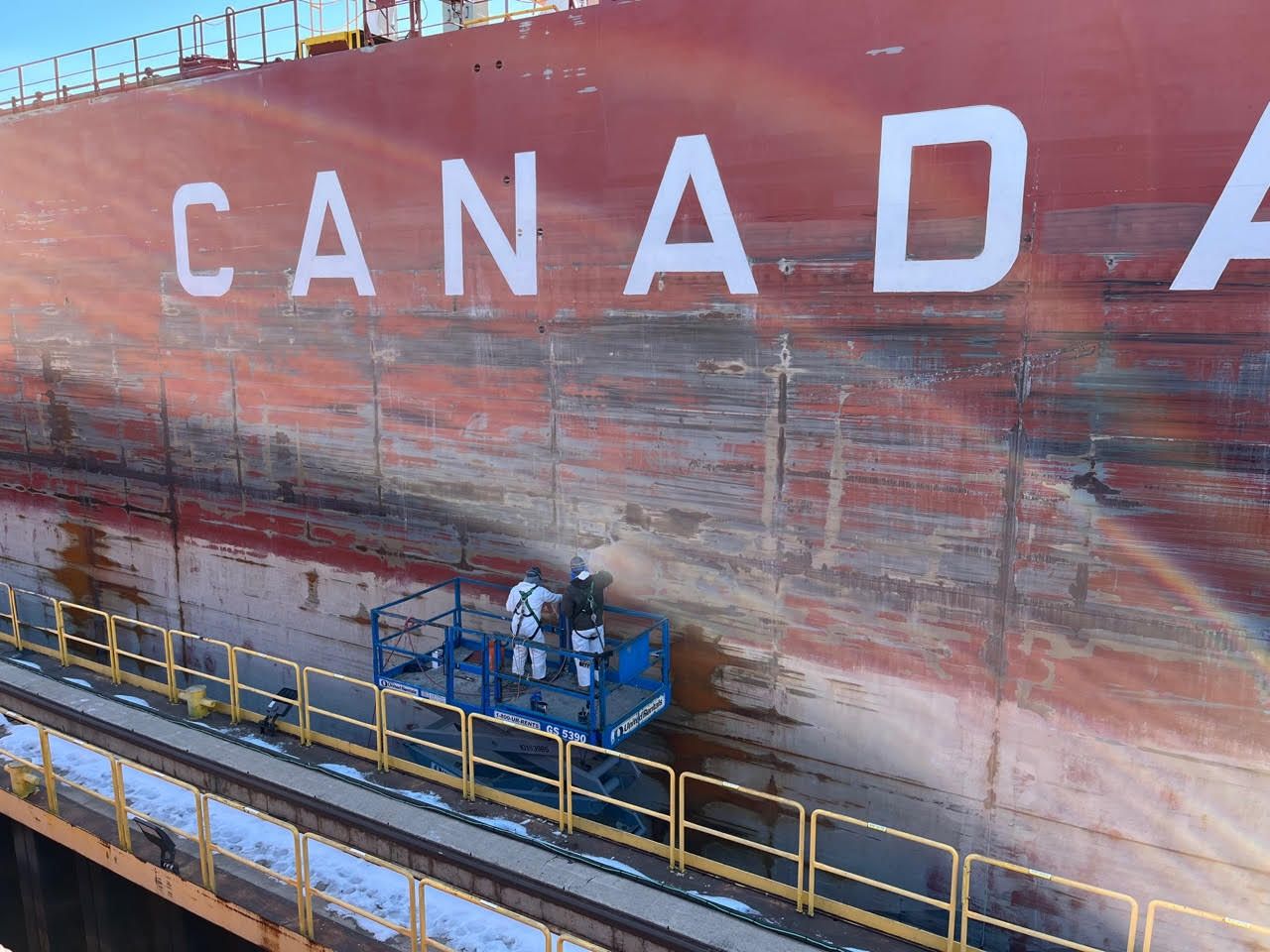 And, finally, at Port Colborne was Florence Spirit. When the ceremony was scheduled to begin, there was no ship to present the top hat to, but Florence Spirit made its way a few hours later from out on Lake Erie, beating a few others to the lock and officially became the first downbound ship on the Canal to start 2023.
[**On a personal note, it was Captain Michael Rodaway at the helm of Florence Spirit. Fifteen years ago, he was serving as 2nd mate with a different shipping company, and he graciously allowed me to interview him for what would become my very first ever article that was published.]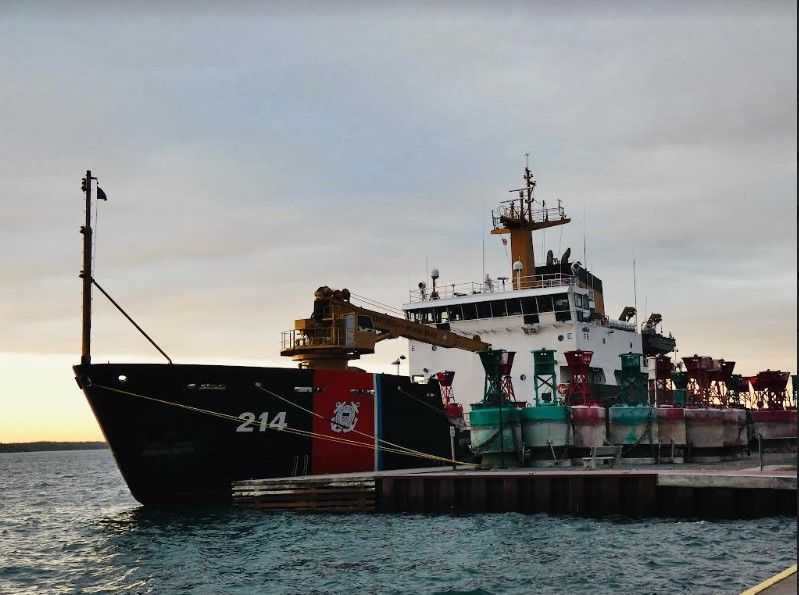 Different Workhorse
At the end of last season, there was much anticipation of the US Seaway's new tug, Seaway Guardian, to get underway with its newly refurbished barge to pull buoys for the winter. It wasn't long into the tug's journey that an issue was realized below the waterline and the tug would not be suitable for duty.
With Seaway Guardian still on the "disabled list" this spring, the US Coast Guard was called into action to fill the void.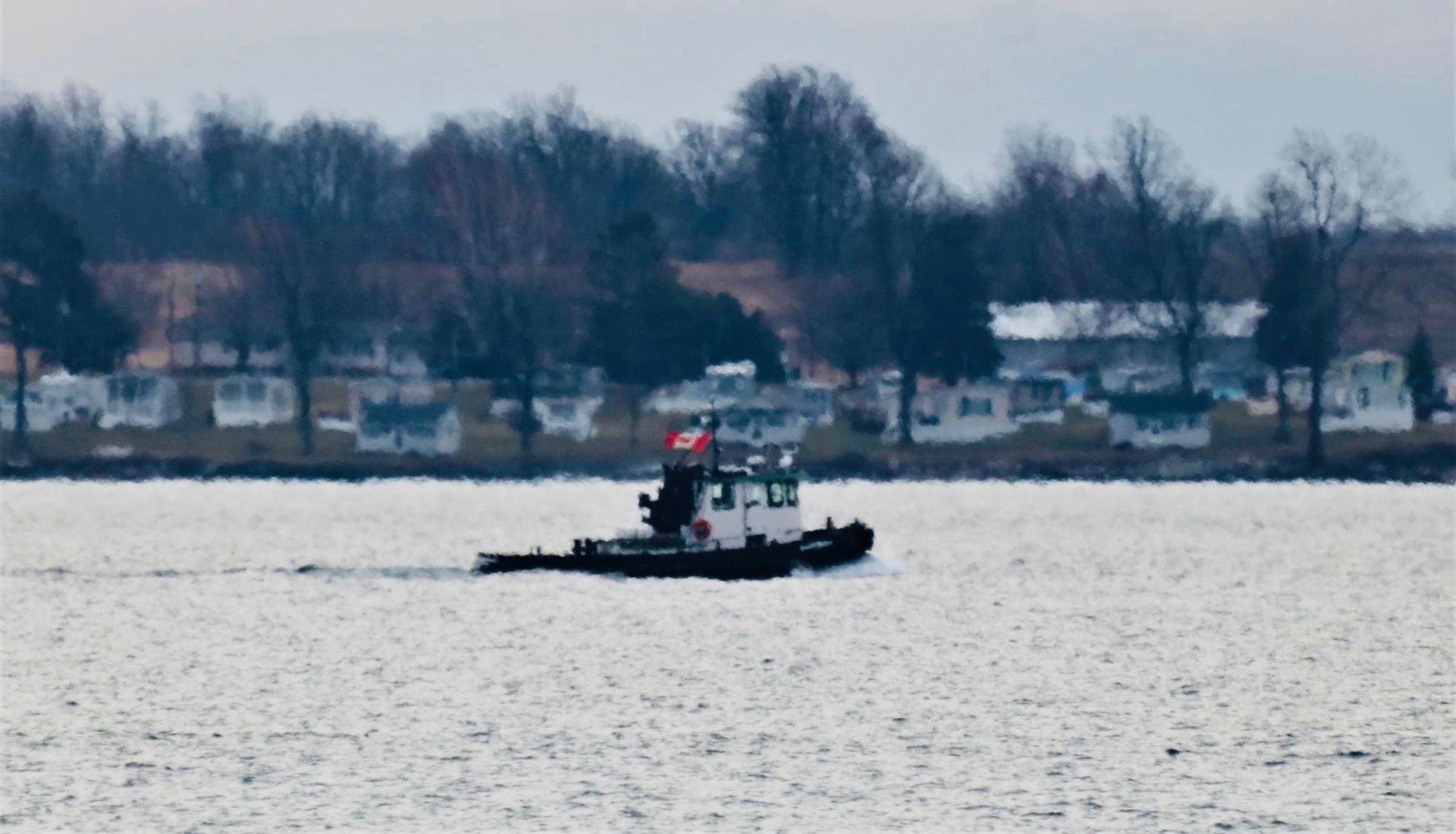 USCG Hollyhock ventured to the St. Lawrence from Michigan and was commissioned for buoy placement from the US locks at Massena to Lake Ontario. The ship would spend several days around Massena, docking each night at the Seaway Marine Base, before moving on to Ogdensburg, and then Clayton. Hollyhock was assisted by US Seaway tug Performance, which is set to be replaced as early as this summer by the new Seaway Trident. Sea trials for the new tug have been taking place in Maine ahead of delivery.
The buoy mission on the St. Lawrence was the last of its kind on the Great Lakes for Hollyhock, which will soon leave the Lakes for a new assignment in Hawaii.
The Look Ahead
As folks begin to make their way back to the River, so do many ships. The favorites are expected to return, as well as a few rumors of potential non-frequent visitors that are sure to capture attention.
What you can plan to look for are several cruise ships in 2023. The cruise industry along the Great Lakes is at its highest peak in years and numerous cruise ships are expected as early as May, including the new Viking Polaris.
Also, a new US warship is about due for delivery to the Navy, which will bring it down the River. And, Huron Jewel, a small schooner, is expected back after a winter down south, with a visit to Clayton is on the docket.
Canadian Coast Guard's Judy Lamarsh has been utilized already this season after spending last year on the dock in Prescott. The enormous firefighting tug is a sight to see and is expected to be off the dock more often in 2023.
A few ships will show up with new names too. But all in all, its sure to be another fun and exciting season of shipwatching in the Islands, so pull up a chair and get cozy… oh, and charge your cameras!
[For the latest, be sure to visit Seaway Ship Watchers on Facebook or @theshipwatcher on Twitter. Plus, check out Downbound Discussions Pod Cast.]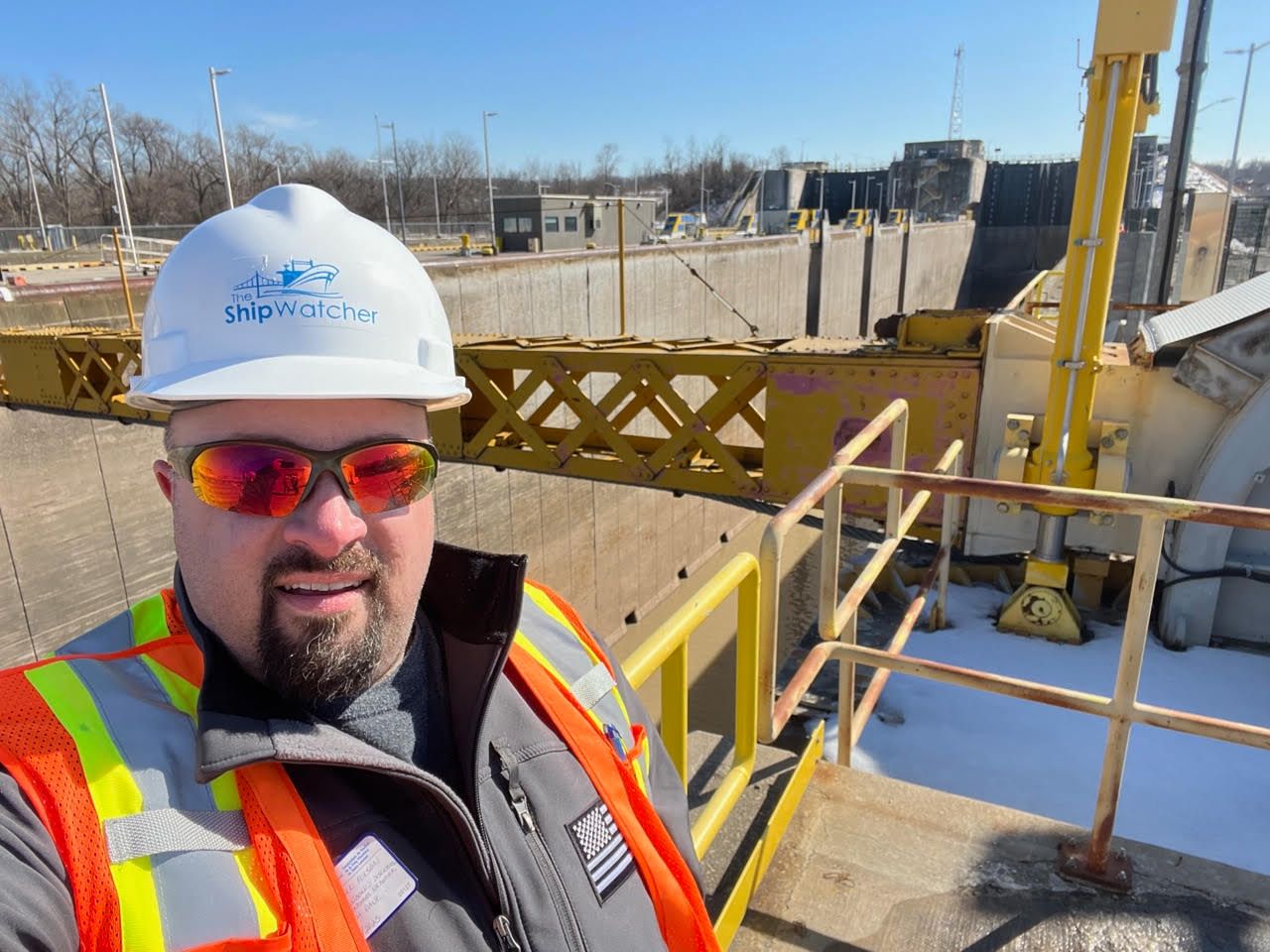 By Michael Folsom
Be sure to check into Mike Folsom's Twitter feed @theshipwatcher and his St Lawrence Seaway Ship Watchers Facebook page, which provides unique perspectives from both sides of the border thanks to the nearly 65k followers/contributors.
You can view Michael Folsom's other TI Life article here and here.
---
Editor's Note:  Thanks Michael, for once again bringing St. Lawrence Seaway News to TI Life Readers. Your constant stewardship of this important part of our River by monitoring shipping is much appreciated as are your articles. May your 2023 season see you back in the Thousand Islands for many visits.
Posted in: Volume 18, Issue 4, April 2023, News article, Sports
---
---
---