[Author Paul Hetzler provides an article that is made for this time of year – pumpkin information you never knew! Our TI Life illustrator*, Marie-Anne Erki and her husband, John Scott Cowan had fun making this happen!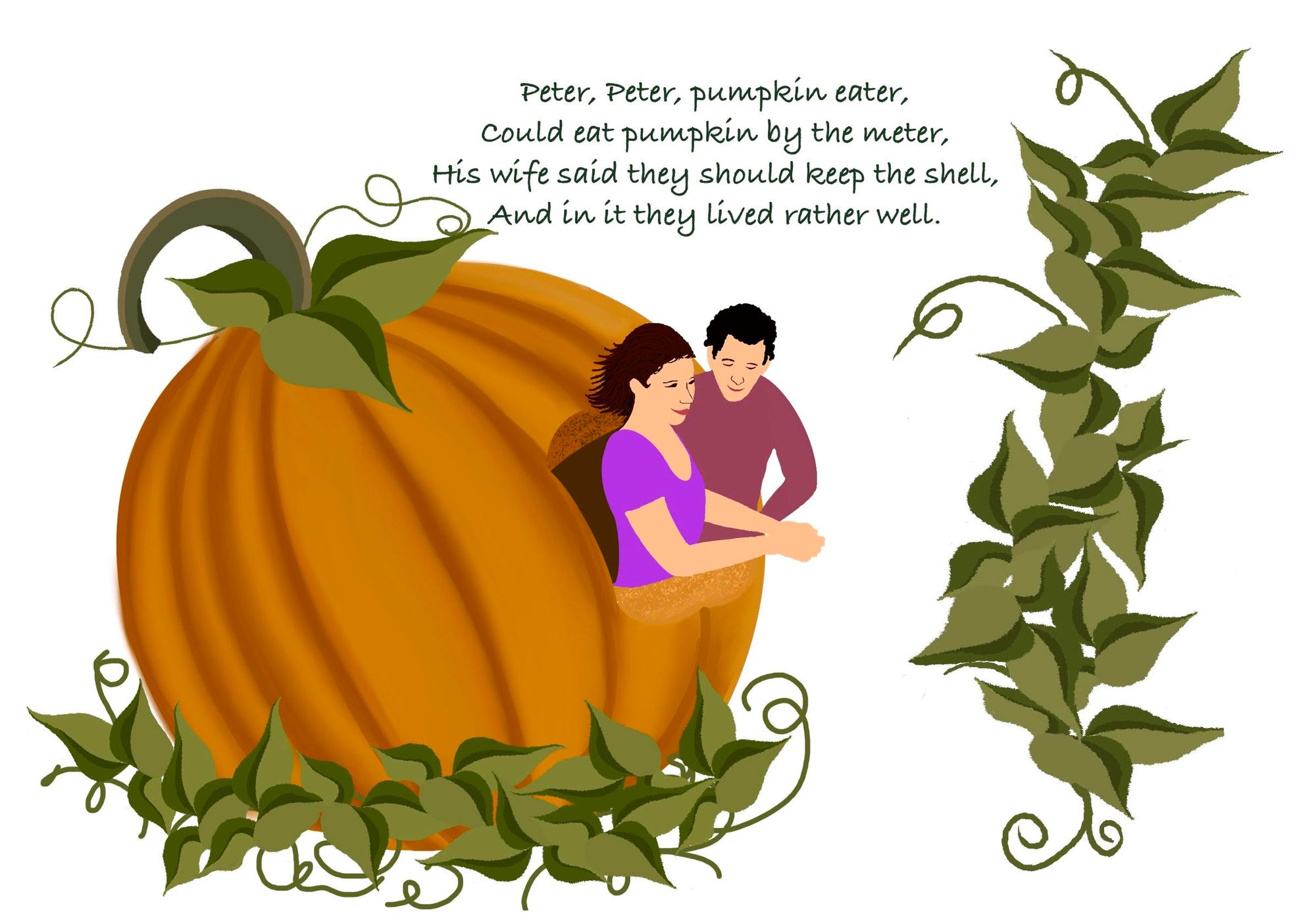 ---
Precocious, blanket-toting Linus from the Peanuts comic strip awaited the Great Pumpkin each Halloween night from 1950 to 1999. If anyone else had been stood-up that many times, they'd have thrown in the blanket for sure. Perhaps Linus' resolute faith that the mythical pumpkin would show up was because every year brings the world a greater pumpkin.
In 1900, the world record was 400 pounds. By 1990, it was up to 816 lbs, but that wouldn't even get you in the door these days – you need a 2,000-pound entry just to qualify for international judging. Pumpkins have gotten so great they've been used as boats, and it wouldn't surprise me to learn that somebody had moved into one. I suppose a pumpkin house would be a nice upgrade for the old lady who lived in a shoe (although the kids probably would eat the poor lady out of house and home).
Being a scholarly lad, Linus probably looked north on Halloween night because he knew great pumpkins come from Canada. In 1979, Nova Scotia plant breeder Howard Dill patented "Dill's Atlantic Giant," a pumpkin variety whose genetics serve as the basis for today's record-breakers. Although Mr. Dill was often called the Pumpkin King, I doubt that he's related to the Great Pumpkin. These days, giant pumpkin enthusiasts (that's regular-size people and colossal produce) compete in dozens of countries, thanks to him.
On October 2, 2021 a Nova Scotia farmer brought things back to where they began with a 1,956-pound leviathan he dubbed "Howard's Ghost" in honour of the pumpkin king. Howard (the pumpkin) squashed the competition in all Atlantic Provinces and came within three pounds of beating the Canadian national record set in 2018. Stefano Cutrupi of Italy grew that year's world champion, a 2,702-pound mammoth that would be a dream come true for Linus.
You can bet the seeds from such record-holders command a high price. Beyond good genes, though, it takes a lot of daily attention to raise a contender. Growers put in untold hours of labour, which intensifies as the developing "babies" need ever-increasing amounts of water.
Rain or Shine - Fun for the whole family. https://www.1000islands-clayton.com/punkinchunkinclayton/farmers-market/
Pumpkins are a type of winter squash, one of many varieties originally selected for and cultivated by First Nations. Hubbard and butternut squash, along with pumpkins, have been raised by Haudenosaunee (Iroquois) farmers since long before European contact and right into modern times. Even the word squash is of Algonquin origin. Europeans chose Greek-based "pumpkin" for the ribbed orange variety because "The Great Squash" didn't sound quite right.
Successful storage begins in the garden – pumpkins and squash should be brought indoors before a hard frost. Always support them from underneath. Stems aren't handles, and if they break, rot will quickly ensue. Ideally, pumpkins and squash should be stored at around 65 degrees F (never below 50) and between 60% and 70% humidity.
Under good conditions, acorn squash usually last 5-8 weeks. Pie pumpkins often keep for 3-4 months, while Hubbards and butternuts sometimes go 6 months. Given that giant pumpkins have Hubbard genetics, I'd expect they could last a while. But who's going to build a storage room around a one-ton pumpkin?
It would seem this agricultural super-sizing may have been predicted 70 years ago by little Linus. Maybe I should revisit those old comics to read what else the child philosopher had to say.
By Paul Hetzler
Paul Hetzler, a former Cornell Cooperative Extension Educator, is still waiting for the Pretty-Good Pumpkin. Luckily when he is not pumpkin watching he is sitting at his computer and writing. His most recent book was published in summer 2021.
Head of the Class: Smart as a Slime Mold: Nature's Funny Bone Revealed.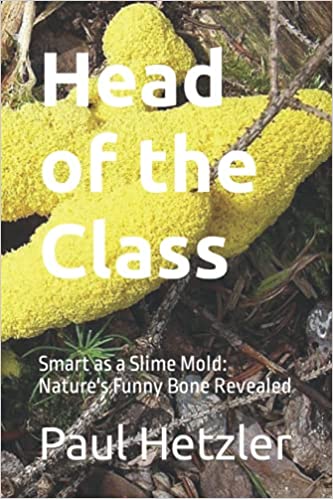 *TI Life Illustrator: We have given Marie-Anne Erki, the title of TI Life Illustrator as she never says NO.  She has already produced eight individual illustrations for Patrick Metcalf's The Witch of Wellesley Island (see STORIES+) and more. This editor and our readers say thanks Marie-Anne."
Posted in: Volume 16, Issue 11, November 2021, Nature
---
---
---