By publishing this story, we have an excellent opportunity to educate and raise awareness about mange in foxes and other related species. Mange is a treatable condition – with human intervention. It took only one dose of BRAVECTO in this case!
"Mange is a highly contagious and potentially fatal skin disease caused by parasitic mites. In foxes and other closely related species like coyotes and wolves, sarcoptic mange is caused by a canine-specific variety of mites that cannot survive and reproduce on humans." Google
My name is Dee and I live in Gananoque.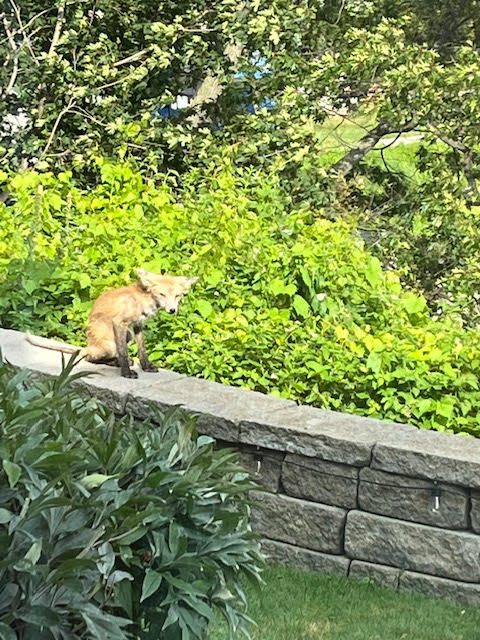 In the spring, six cubs were born on a hill below our house, and we were secretly watching them grow - later, in the summer, we noticed that one of the foxes looked ill, so I decided to act.
Initially, I turned to the internet, and I found what I was sure was the problem.
Then I called a few local vets, farm stores, and also Sandy Pines Wildlife Center to get advice and to validate my thoughts and plan of action. The Center was the answer.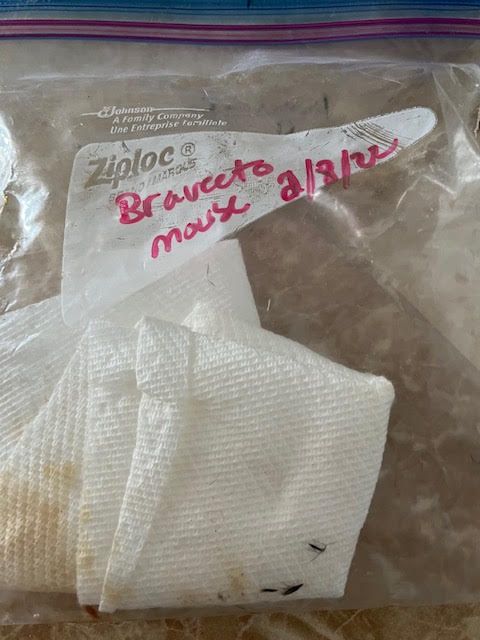 The Sandy Pines Centre provided me with a dead mouse injected with Bravecto. The following day, four of us were watching from the kitchen window as the fox came by and consumed the mouse . . . at that time, the fox was already accustomed to finding food at this spot: canned tuna, canned cat food, fresh eggs, etc.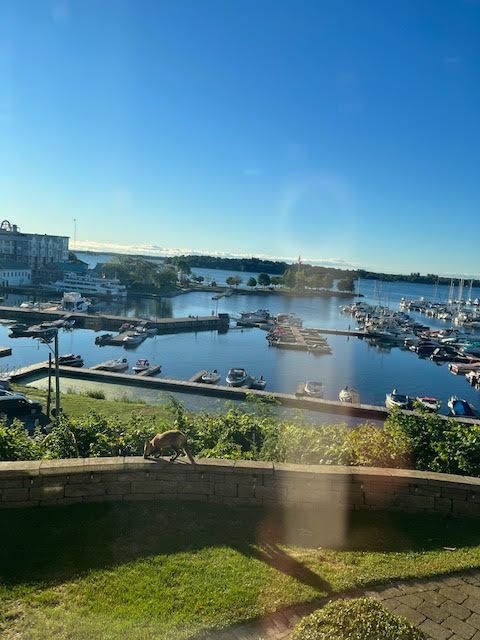 I also wanted to take a moment to thank the Sandy Pines Wildlife Center for all their work helping the animals in distress! The region is fortunate to have such a resource to call upon when needed.
By Danuta Sedkowski aka Dee
On a long weekend in 2020, Danuta Sedkowski – known as Dee – and her partner spontaneously decided to take a trip to the area. During their getaway, they visited the "quaint town of Gananoque." On a whim, they decided to view an open house, and in an instant, life was about to change. Three months later, they packed their Toronto home and moved to Gananoque. From a young age, Dee has had a close connection with nature, and she says that here, she has found an ideal setting, able to closely watch the conflux of plants and animals, plus the River scenery. She is a member of GAN (Gananoque Arts Network) and a new board member of the Gananoque Horticultural Society. She is also the owner-operator of the region's DeetleTours - Gananoque Walking Tours.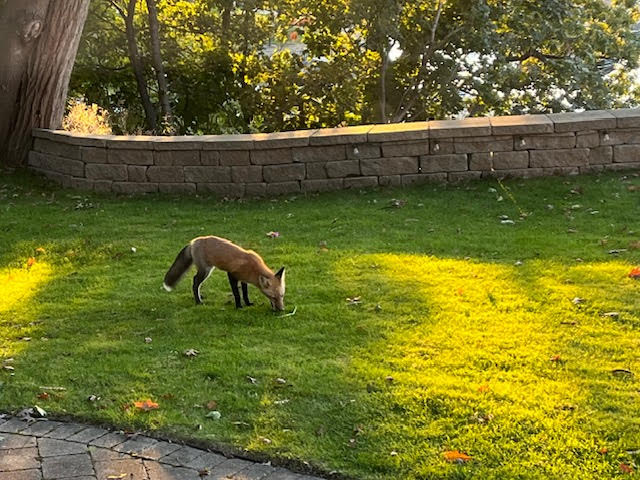 Posted in: Volume 17, Issue 12, December 2022, Nature, Places
---
---
---