Serving as a Judge in a town or village court, in New York State, can have its rewards. I know that from personal experience, when I served as Associate Village Justice in Clayton, with longtime Justice Clarence Giles in the Village Court.
Here's how the local justice system works in New York State: Village and Town Justices are elected; Associate Justices are appointed by Village Boards. Those without law degrees undergo formal training by New York's Office of Court Administration (OCA), before they hear cases; additionally, they attend continuing education classes. In both instances, they must pass examinations. OCA calls the Town and Village courts the "closest to the people", in a highly structured State Judicial System.  That office provides grants to establish modern courtrooms, as well as computers and programs designed to create professional recordkeeping.
Gone are the days of judges (called Justices of the Peaceor JPs in the old days) hearing cases in their homes, often dispensing justice on personal whims.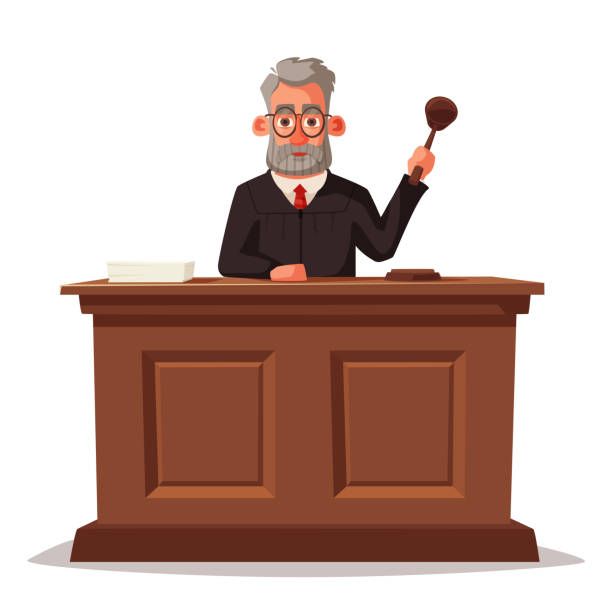 Today's training for Justices is geared to procedure and the types of matters presented in those courts. Those cases involve traffic-related infractions, drunk driving, landlord-tenant disputes, drug-related arrests, spousal abuse, child neglect and arraignments for other violations that are ultimately heard in County Court. In the case of communities along waterways, even boating-while intoxicated offenses are heard.  Judges are provided with guidance for established fines and incarceration times for offenses. No more personal whims.
Serving as an Associate Justice involves hearing cases when the fulltime Judge is not available or cases in which that Judge recuses himself because of a conflict of interest.
The Rewards
Judges can perform marriages; some do, some wont. The Chief Judge of the State of New York certified me to perform marriages anywhere in the State, after I left the Courtroom. I have performed in excess of 250.  The Massachusetts Governor certified me to perform a ceremony on Cape Cod. Happy weddings more than make-up for the tummy tosses of drunken defendants.  All were wonderful, enjoyable and fun. Every bride was beautiful, and every bridegroom was handsome.  I was honored to formalize their love into marriage.  Hearing the words "I do" made me feel a joy that answered the question "why am I doing this?"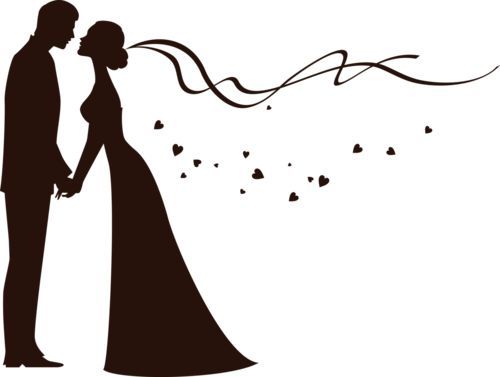 Judicial ceremonies are not religious ceremonies, but I have recited both Old and New Testament readings (allowed in New York civil ceremonies if requested in writing by the couple.) I have been called "Father, Reverend, Pastor and Rabbi" by some guests.
I performed ceremonies in all sorts of locations--- backyards, gardens, on docks, in boats, on islands, in private chapels, campgrounds and trailer parks, in front of a shrine, in a church garden, after the minister said "absolutely not" to the bride, who wanted an inside ceremony, under drones, in hotels, gazebos, at the Frontenac Post Office on Round Island, atop a cliff, at wineries and in a wine shop, at Boldt Castle, at the Antique Boat Museum and in its boats, at Tibbetts Point Lighthouse, in a manicured yard, with horses looking on as if they felt the joy in the air, and at a farm with chickens clucking around me and even in a prison. I performed outside ceremonies in intense heat and in snow, sleet and rain.
I Remember
While every ceremony was joyful, a handful of weddings bring back a few quirky memories. Here are some of my favorites:
·         A bride told me "don't use the word obey, because I'm NOT making that promise."
·         One mother-of-the-bride told her daughter "don't screw this one up."
·         Another mother couldn't keep her eyes and hands off the best man at a prison ceremony.
·         I married a couple at 7 a.m. in Alexandria Bay. They wanted to get to a local restaurant early so they wouldn't have to wait in line for breakfast.
·         I performed a ceremony during which I heard beer and soda cans snapping open as I spoke.
·         Two couples from Pennsylvania, annual vacationers to the area, asked for a New Year's Eve double wedding ceremony at one of their favorite shops, the Coyote Moon Wine Store in Clayton. The Randazzo family readily agreed to open the shop and set it up for the ceremony. I began shortly before midnight, with a timer in view. At the exact stroke of midnight, I pronounced them married. It probably was the first wedding of the new year in the United States!
.         Another couple from out of state, annual visitors to the area for the first day of bass season, asked for a ceremony at a boat launch. With friends watching from their boats nearby, I performed the ceremony. Moments later the newlyweds launched and joined them for some serious fishing.
·         At one ceremony at a lavish island home. I was told "wait in the boathouse with the other help until we are ready for you."
·         A 10th Mountain Division soldier, from Fort Drum, soon to be deployed, asked for a late November ceremony at Centennial Park in Clayton. It was a dark, freezing, windy day with sleet and snow blasting off the River.  I arrived to see the couple and a few of their friends waiting in cars. We opened our car doors simultaneously, left them open with our car heaters going at full blast (to make re-entry as quick and as warm as possible) while we ran to the River's edge for the ceremony. It was a short one, surely the shortest I ever performed. In less than five minutes we were back in our warm cars heading our separate ways. They were happy. I was cold and wet and happy for them.
·         At the same park, on a beautiful summer day, a church-soloist saw a ceremony and with their permission and at my request came over and sang two beautiful appropriate numbers for them.
·         Heights scare me;"If my maker wanted me to be up high, he would have made me taller," has always been my mantra.  That said, I was taken by boat from Fishers Landing to an island, unaware that the ceremony was to take place on top of a cliff. In my mind, I was 25,000 feet over the River and just one step backward.  At least it seemed that high; it was probably 25 feet.  Anyway, my pulse rate was higher than the bride's. I was sure it rattled the entire Eastern U.S. and Canada. All I could envision was my friend Doc Withington, dragging the River bottom for my body and Walt Cummings at the funeral home, working hard to erase the frozen look of absolute fear from my face; I knew he couldn't succeed.
·         When New York legalized same-sex weddings, I had no hesitation to perform them; many judges and clergy would not do so. I recall two women who wanted to marry in Clayton's Frink Park, on a weekend afternoon. They asked that I not wear my judicial robe, so as not to call attention to the ceremony.  There must have been 75-100 people around, while my wife, Judge Janet, took pictures for the ladies.  Not a single person paid any attention.
·         Two young men from Florida came to Clayton to be married in a family member's garden.  A Canadian educator came to our side of the River to marry her longtime American partner, also a professional woman.
·         A wedding at a rented island home, near Alexandria Bay, was held on one of those Fall days, when the River was dark-gray and misbehaving badly. Rain was starting; it was the kind of day I wouldn't take Canada Steamship Line's biggest ship out from my own Sawmill Bay dock. That said, I was taken to the island in an aged 16-foot aluminum boat, vastly underpowered, oar-less, life preserver and cushion-free, with a first timer in command. It was a roller coaster ride, with River whitecaps cleaning the seats.  I imagined the boat was named the "Titanic II." The newbie captain's idea of docking at the island was to aim the bow at the rickety dock, strike it head-on at full power, to keep at a 90-degree angle, where he could stretch for a cleat. To my chagrin, he didn't have a bowline in hand, to finish the job. I announced, with no uncertain authority, my very first mutiny. Fearing another Doc Withington rescue event could be in progress, I grabbed control of the old Evinrude and docked the little Titanic without incident. I taught the deposed captain how to secure it to a dock. Later, he relinquished command for the trip back to the mainland.
·         The following Spring, a drive into a muddy yard, followed by a slip-and-slide balancing act on a plank over the springtime mud, took me to the cigarette-smoky home of a welcoming couple who had his-and-her rifles on one wall and a television twice the size of my own mounted on another. Mounted deer heads and a fox were waiting for my arrival from their permanent stations. These newlyweds-to-be were nice people, apologetic about the mud, gracious in welcoming me to their home and generous in offering me a post-ceremony Blue Light from their kitchen. I couldn't help but draw a mental comparison between their hospitality and having been told to "wait in the boathouse with the other help" by another hostess.
·         I waited for an hour for one bride to arrive. I was told she couldn't fit into her gown. The mother of the bride saved the day with her sewing machine.
·         A student in the American Government class I taught at the college in Watertown asked me to conduct her wedding at her family's summer cottage in mid-winter. I followed footprints in the snow to the front door. Inside were the bridal couple and her parents, keeping warm next to a space heater in the cozy cottage We sat around a dining room table for the ceremony. In a very special way, it was elegant.
·         An impromptu "Here Comes the Bride" was presented by guests at one outdoor ceremony who offered the beat by pounding it out on a wooden picnic table. Music for another wedding came from a boombox in an open car trunk. Both were happy occasions for everyone, including myself.
·          I performed many ceremonies at Boldt Castle. On a single Saturday in mid-summer I performed three successive ceremonies over the course of the morning and afternoon. That's my record. Two-a-day weddings were not unusual.
·         On another occasion, I received a frantic call from the Castle's staff, asking if I could get there ASAP, because the Judge who was to perform a wedding was a no-show. I broke the land speed record, from Clayton to Alexandria Bay, boarded the Castle's outboard waiting for me and was taken from the Castle dock to the wedding site at the maximum speed of a castle golf cart. I was greeted with applause.
·         I performed several wedding vow renewal ceremonies, but the most memorable was at the Castle---a 40-year renewal. An adult son told me privately his parents had been married 39 years, but his dad was ill and wasn't expected to make their 40th. The large family wanted a happy occasion to remember. There were a lot of happy tears. It made me happy to be a part of it. It is one I shall never forget.
In fact, I will not forget any of them. It is a great privilege to be part of so many happy occasions.
By Cary R. Brick
Cary Brick, a lifetime Thousand Islander, is a retired Congressional Chief of Staff, who spent three decades on Capitol Hill. In the nearly 20 years since his retirement, he has served as a Clayton judge, land trust director, professor of government and history, writer, President of a business development council and the Thousand Islands Foundation, lecturer, benefactor of scholarships for 10thMountain Division (Fort Drum,  soldiers and their families) and business students at Jefferson Community College, and advisor to the Postmaster General of the US on postage stamp subjects and designs. He devotes spare time creating specialized canes and walking sticks from New York and Northwestern US woods. He is publisher of "From the School House to the Peoples House," a journal of his years with Congress and "People of Peace," photographs of 1970's anti-war turbulence in Washington.  He and his wife Janet, an educational consultant and former Clayton Town and Village Justice, are currently in Houston. He is a frequent contributor to Thousand Islands Life.
Posted in: Volume 14, Issue 11, November 2019, People, Poetry
---
---
---