"The App for Recreational Boaters…Navigate Confidently…Find your Friends… Explore new waters…"
Wavve Boating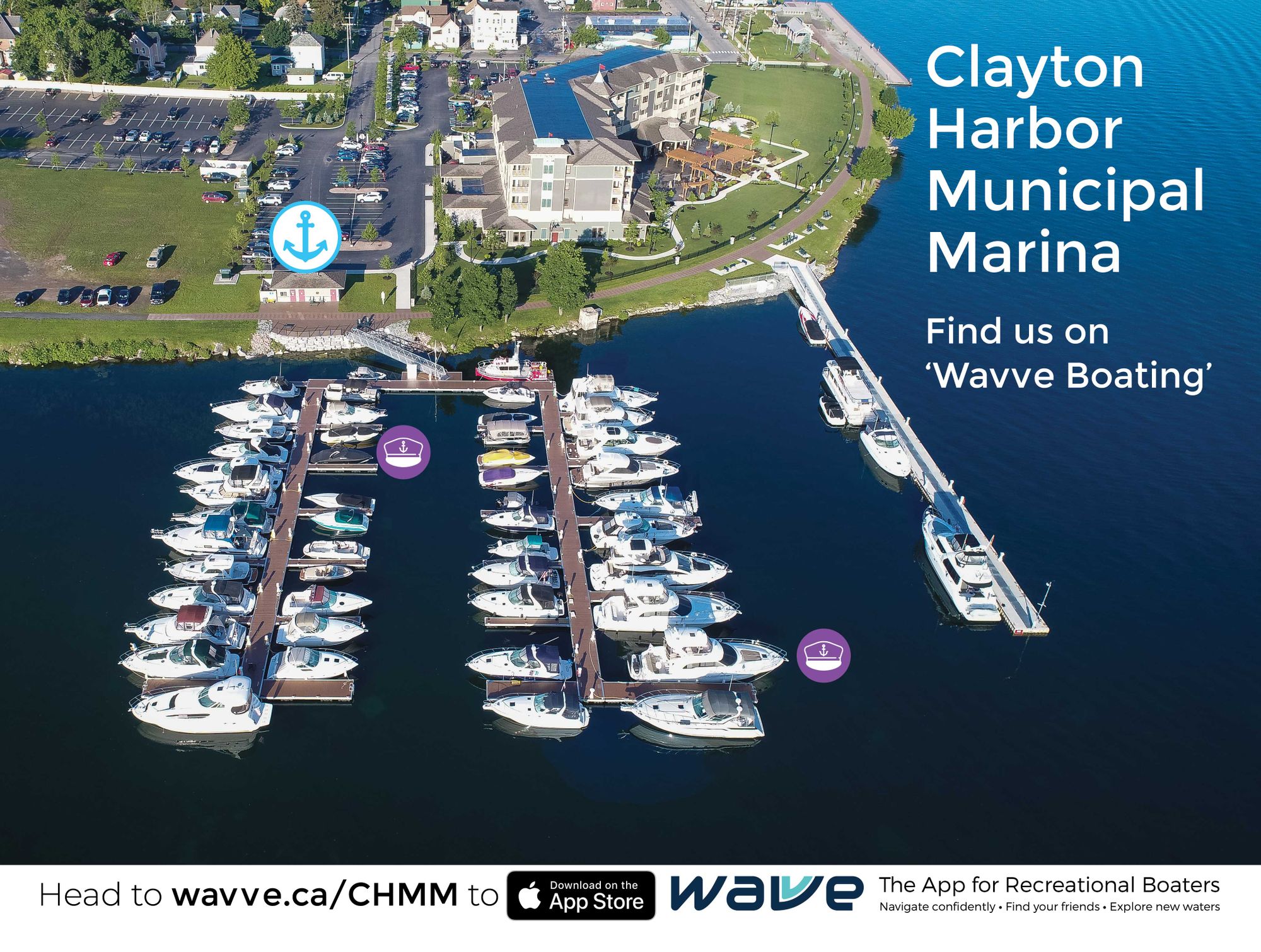 I was intrigued when I heard the first radio interview given by Adam Allore, who designed the app while sailing off Kingston. He was an engineering graduate student at Queen's University and he realized that the online navigation charts were difficult to read and really just the regular paper chart digitized.
"What we're trying to make is getting from point A to point B on the water as simple as Google Maps and Waze has done for land-based travel," Allore said.
In a hurry, you can program your Wavve app to make sure you find the right passage: 'Hey, my boat is 10ft. fishing boat with a 1ft. draft, while yours is a 35ft sailboat with a 4ft. draft … Obviously, I can explore shallow bays, while you must stay in the deep channels. Wavve will automatically customize each of our charts to our draft! Yes, your draft! Indicating in red where you should NOT go.
My first question was ok, so I invest in the App here this summer, but what about when I am off Fort Myers in my neighbors fishing boat? Yes, it will work everywhere, it is not a series of maps, but rather a navigation system that covers the Great Lakes, St. Lawrence River and both coasts of the United States and Canada.
There is a 14-day free trial ! Following that there are two subscription plans - $0.99/month or $5.99/year, a user can cancel at any time.
This subscription covers all digital charts supplied by Canadian Hydrographic Services (CHS) and National Oceanic and Atmospheric Association (NOAA). The individual paper chart value of this is in the tens of thousands.
The second question was asked by others, "Does the mapping work offline or do you need to have cellular signal for it to work? Wavve answer: Wavve Boating will automatically cache map data when you are connected to cellular or Wi-Fi. If you go offline, the GPS functionalities will still work, and you will be able to use that cached data. To guarantee the phone caches the data you want, when connected to cell or Wi-Fi, pan and zoom the map to the body of water you are interested in travelling.
Adam launched Wavve in March 2017 and by August their new mobile app for the recreational boating industry was launched in the Apple Store. There are now eight members of the Wavve team, working on projects including making an Android version.
1. This is a product and team born on the Saint Lawrence River showcasing the innovation and tech talent that can grow in this area.
2. Wavve Boating is a community. As more members join and become 'Wavvers' they add value to the collective boating knowledge so all can benefit.
3. They are striving to remove the anxiety of navigating new waterways so boaters can focus on what is important, the environment they are in and the people they are with.
This summer they are working hard to share their story with River Rats and the whole boating industry. Already gaining important followers. On August 4th they sponsored the Thousand Islands Patriot Dock, Deck and Den tour but better still ask your marina neighbor if he has heard of Wavve Boating. Together you should download the App and join the many hundreds who are helping to make our River safer and navigating easier and fun.
Want to try a dry run?  Check out this YouTube.
You can learn more about Wavve by visiting the website here: https://wavve.ca/
By Susan W. Smith, Editor, TI Life  Info@thousandislandslife.com
Comments ( From the old TI Life site)
Comment by: Thornley
Left at: 8:13 AM Wednesday, August 15, 2018
Great tutorial Adam. I really enjoyed using wavve while participating in the Island Patriots tour. Thank you for your help.
Cheers
Thornley
Comment by: Adam
Left at: 7:11 AM Thursday, August 16, 2018
@ Thornley
Glad you enjoyed the tutorial and the Island Patriots tour! It was a fun event and I was happy to help along with Wavve Boating. I made it to one Patriot's dock before my boat broke down (starter problem). Now the bar is set real low for next year haha, I'm aiming for a minimum of two!
@ Susie
Thanks for the great article and all that you do for Thousand Islands Life!
Posted in: Volume 13, Issue 8, August 2018, People, Sports, Videos, News article
---
---
---