To come back or not to come back?  That is the Question; Ontario's Premier Doug Ford has extended the "Emergency in Ontario" until June 2 while Governor Andrew Cuomo announced at a recent coronavirus briefing that the north country had met the last of seven criteria it needed to begin phase one on Friday May 15, however,  the borders  between Canada and the United States are closed and both countries are not expressing enthusiasm to open soon. As well, the border is absolutely closed to boating. *
Ford explained in one of his COVID-19 updates "How do you tell people that are paying taxes - and paying the bills for the vast majority of the people there - to stay home? People are co-operating, people have been very very understanding," he said (The Star, Toronto, May 5, 2020.)
However, on the other hand, ask local residents on both sides of the River and they tell you they are worried that those who come from major cities will bring the virus with them. Some are concerned that an outbreak on the River will tax local health services.  Actually, the list of the Why Come or Why Stay Away statements is long, and can be contentious.
As an Islander now "stuck in Ottawa," I am pulled in all directions, but for us, the decision is not as difficult. We are in the worrisome age bracket (well over 65), so we are not taking chances.  When we can, we will come to the River after already ten weeks of isolation and we will continue to isolate on Sagastaweka Island. (News flash... sunrises and sunsets will be so much nicer, but no dinner parties.)
Obviously this will not be the same summer as usual - but for those of you who are there and those of us who will arrive as soon as possible - we ask that you follow Health Recommendations which includes social distancing. As you have heard so often... we are all in this together.
[*Within hours of publishing this month's issue we received a comment (below) which pointed out that the border is closed - and that means boaters must make sure they are not crossing. As you are aware it is against the law in both countries to cross into a country and not check in to border security stations. All stations are closed until the border reopens.]
Esox Lucius  (aka, Northern Pike), by Patrick Metcalf
[Just to make you smile!]
Green and white beast lies in ambush,
poised like a snake.
Esox Lucius is deadly still,
an unsuspecting perch he will take.
Naked teeth and empty gaze,
in the shadowy weeds he hides...
In a flash his prey is devoured!
What a nasty last surprise!
Behind him lands my cast,
deer hair, treble hook, and hefty spinner.
Esox makes a terrible mistake
and now I have my dinner!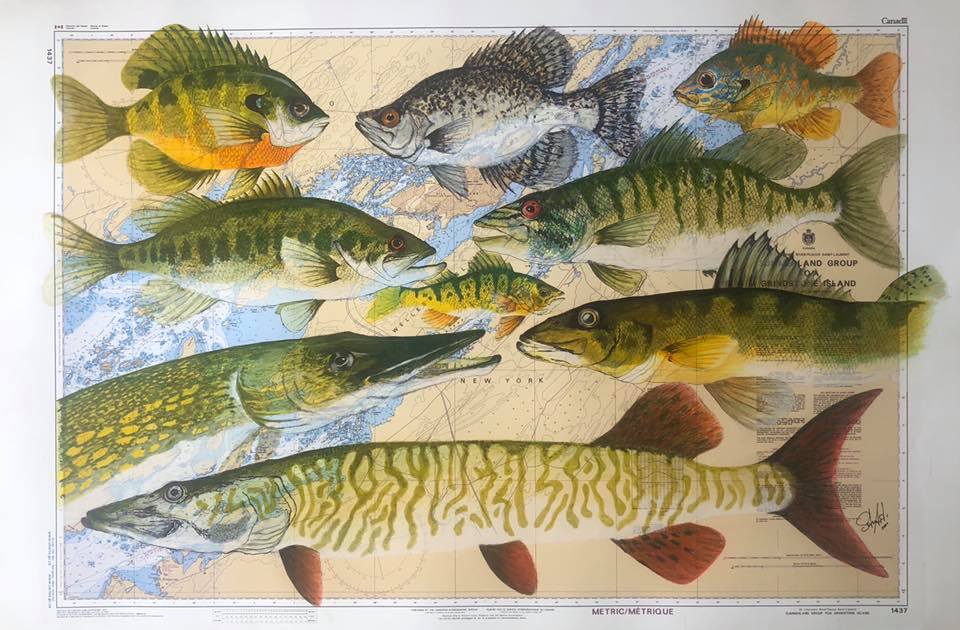 This Issue
11 Articles for May, 2020 - We hope these will give you a smile and provide new and important information for summer 2020:
• Ticked Off… by Paul Hetzler, provides important information about TICKS and LYME Disease.
• Enjoy some history with A Walk in the Parks, by Lynn E. McElfresh
• Discover the Quick Guide to Tracking Ships, from Michael Folsom. Also, Dennis McCarthy provides a valuable resource for scuba divers in Wrecks in Jefferson County
• Enjoy the artwork of Tisa, and Uncommon Beauty photography by Chris Murray
• Two essays: The first by Richard Withington, The Reality of COVID-19, and Janet Guerrero D'Alessandro writes The River in 2020.
• For those of us spending time cooking, cooking and cooking, (and you want to smile... Nicole Hartshorn gives us Seaworthy Spring Rolls.
• And Sudoku Puzzle #65, by Dan LeKander, is guaranteed to keep you busy.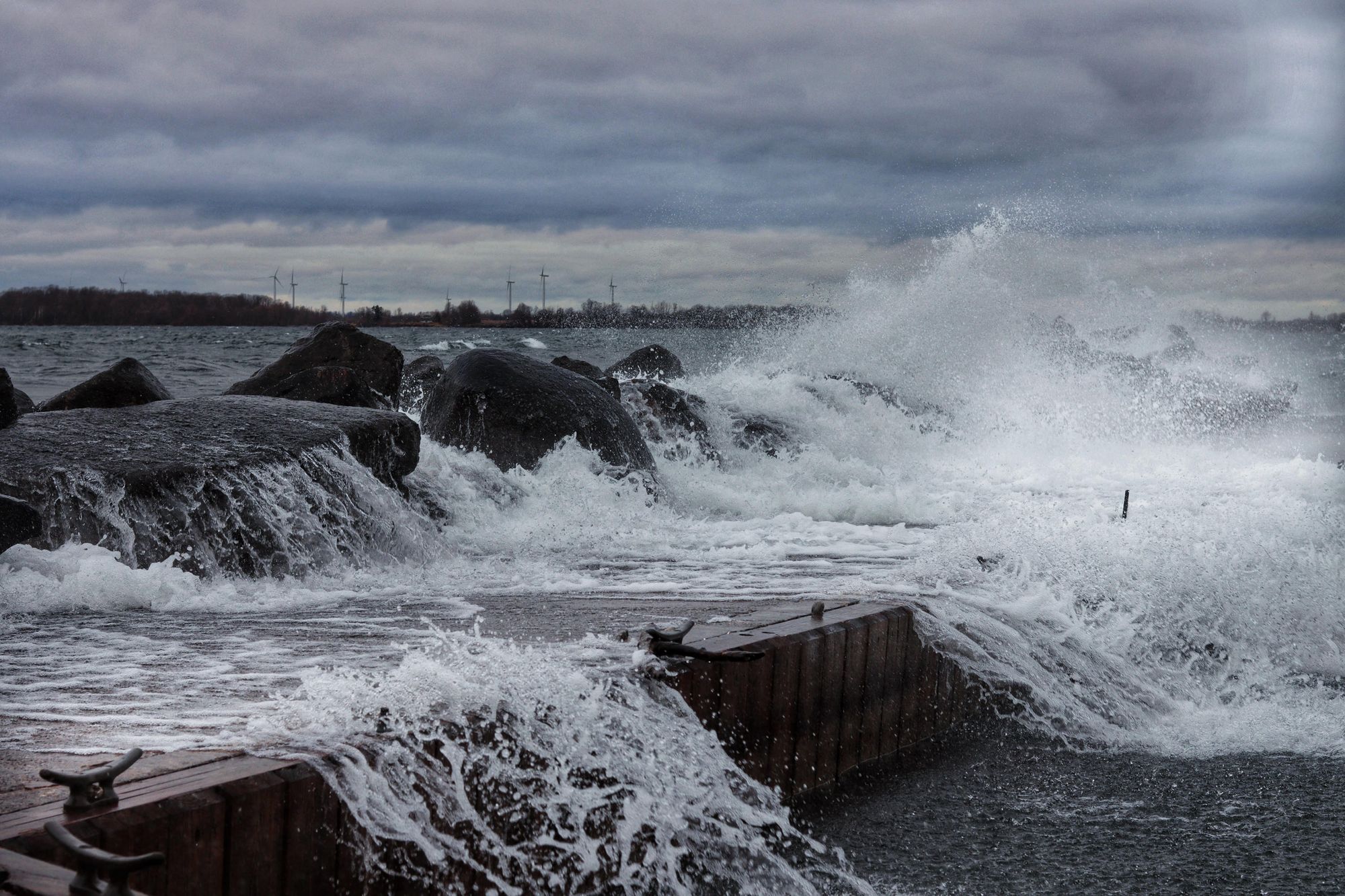 Sad losses on the River
There is one vital component to putting a Thousand islands in your life... reliable marina services and that often includes a particular individual who comes to our aid by fixing an engine and/or giving advice.
Ironically both Gananoque and Clayton lost two of the best recently.
Dennis Brennan, 78, died at Carveth Care Centre on May 7, 2020. Until recently Brennan Marine in Gananoque was Dennis' stomping ground. (Today the marina has the same name, but is owned by a different Brennan). While attending teaching college, Dennis not only met his wife of 55 years, Trish, but began teaching Science and Physics, both in Smith Falls and Kingston. In 1974, he bought the family marina business on the Gananoque River. It was there he began helping so many mariners. After retiring, he remained on the River, taking his grandchildren fishing, hunting with longtime friends and spending hours on the golf links.  Dennis was a personal friend to many families, ours included. We will always remember his ability to provide superb boating advice and relating stories that made us laugh. He will be missed in the community and on the River.  
Hans C. Wahl, 56, from Clayton died on May 2, 2020. His bio provides all the confidence required as a general manager of the Service  Department at French Creek Marina. He was a member and past president of the Boating Industries Association, and he was a Volvo Penta Service School Instructor in Chesapeake, VA, from 1994 to 1999. In addition, he was a Coast Guard Certified Captain and a former member of the Clayton Volunteer Fire Department. Jeremy Kellogg remembers Hans, "I've known Hans since we were kids, our fathers taught us the marina business. Hans was an extremely knowledgeable mechanic, with much to offer regarding marine mechanics, from the earliest equipment to the highly complicated equipment used today. He truly knew his stuff, I enjoyed talking with him and soaking it all in. The River will miss him."
Please Don't Forget
You will notice the new "TI Look" is easier to view on all devices - but the change-over is not easy.  
If you have nothing to do (!) and would like to be a volunteer to move material over from our old site to the new look, please contact me at info@thousandislandslife.com. All you need is time and a computer.
If you are on the River or on the shoreline this month, please take some photographs for TI Life. Stay safe though. We love to see our River every month of the year! Send them to info@thousandislandslife.com.
By Susan W. Smith, Editor info@thousandislandslife.com
[Special thanks to Bill Stallan who really edits, and Rick Taylor, Dane Zabriskie and Georgia Barker for proofreading.]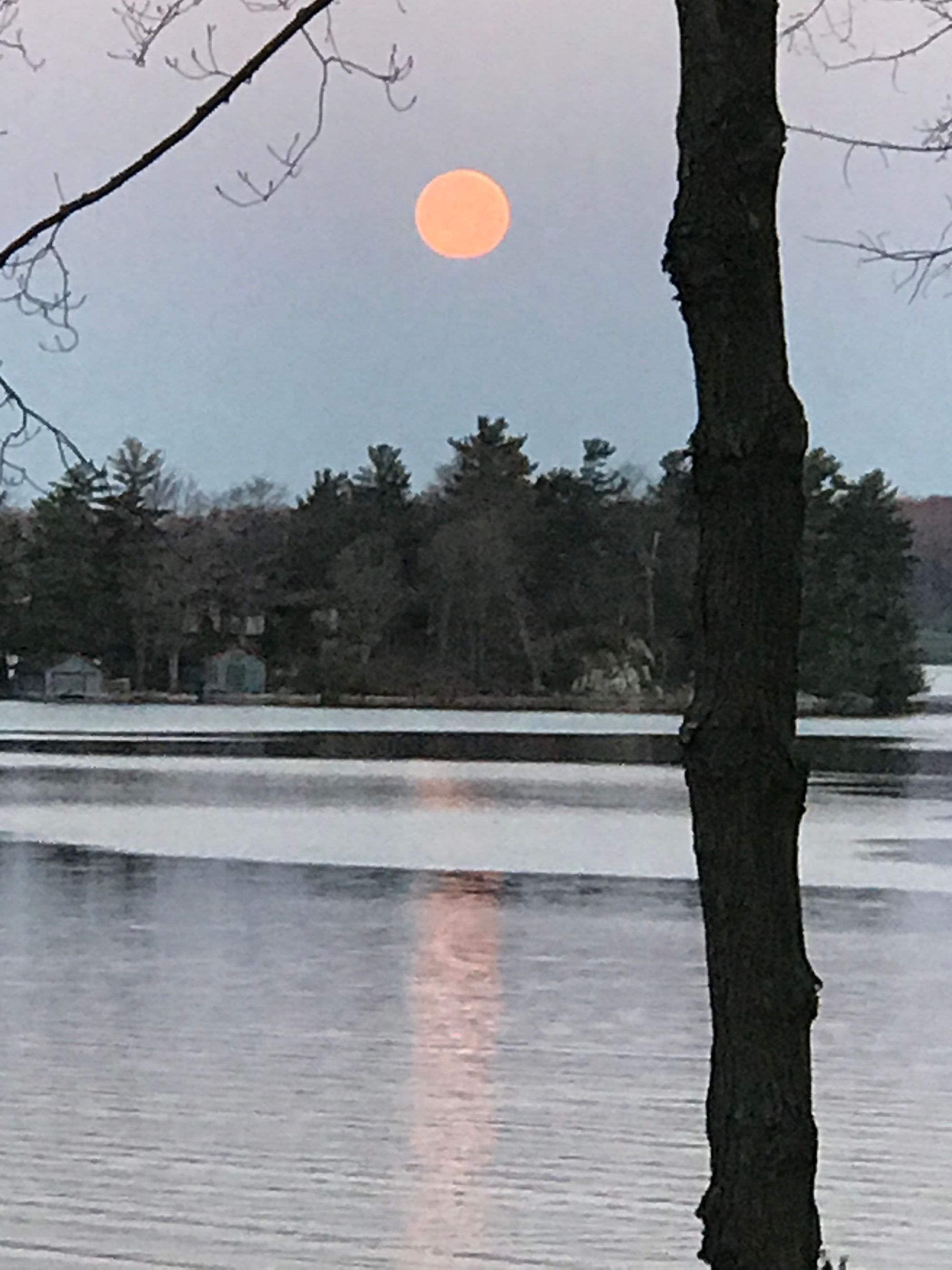 Posted in: Volume 15, Issue 5, May 2020, Photography, From the editor
---
---
---