The second annual Thousand Islands Cup was run on August 24th. Thanks to three straight days of North wind our docks finally surfaced from the grips of "Year of the Boot." Power washing ensued and we welcomed some of the fastest classic race boats in the Thousand Islands. The race expanded this year and started with a race of Gar Wood Speedsters. This race was followed by the open class. Each race was started by a cannon blast.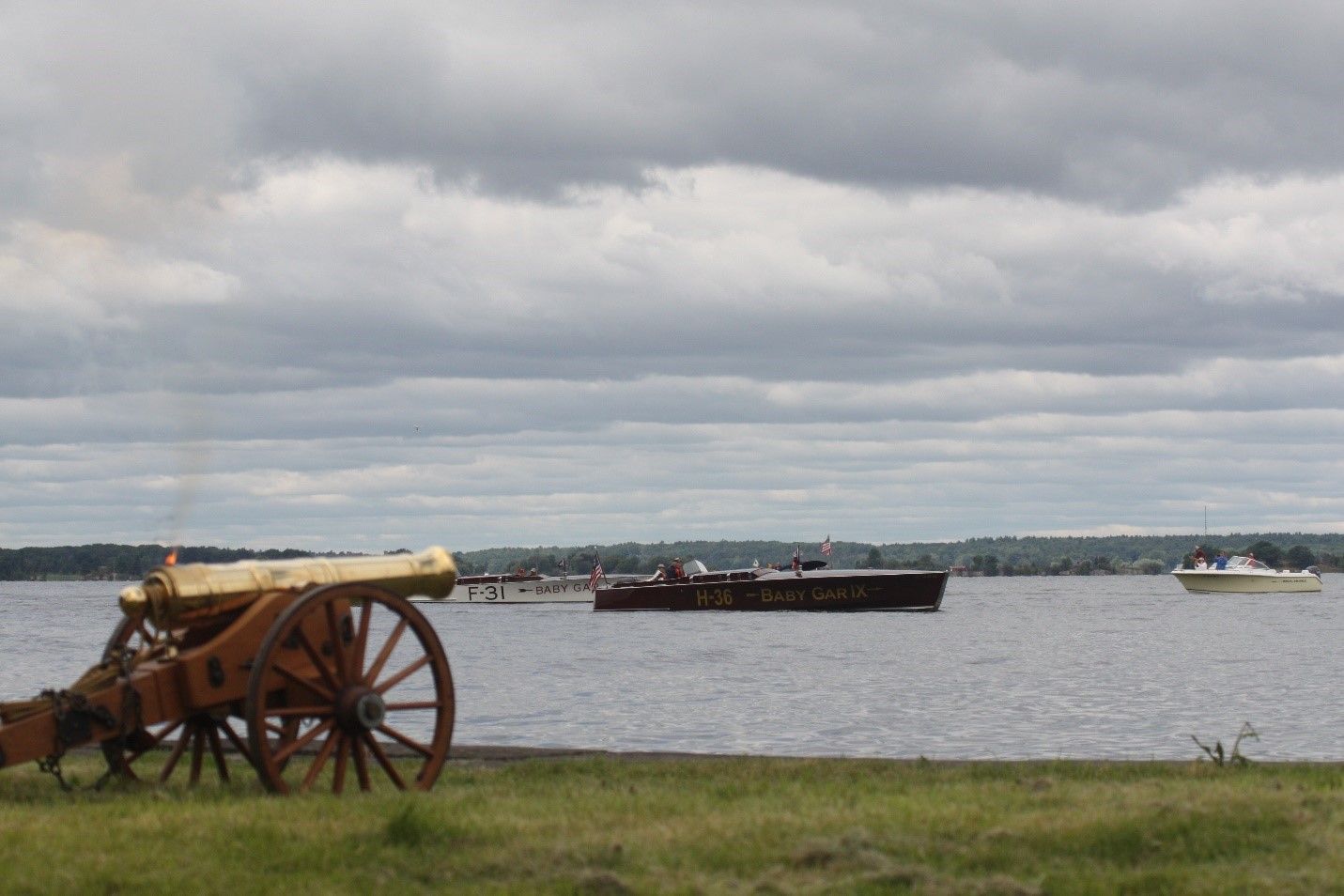 The Gar Wood Speedster race took the competitors over part of the Chippewa Yacht Club's 1905 Gold Cup course. Spectators gathered in a flotilla off the front of Oak Island. Other guests enjoyed the event from nearby Owatonna, Rob Roy and Ojibway Islands.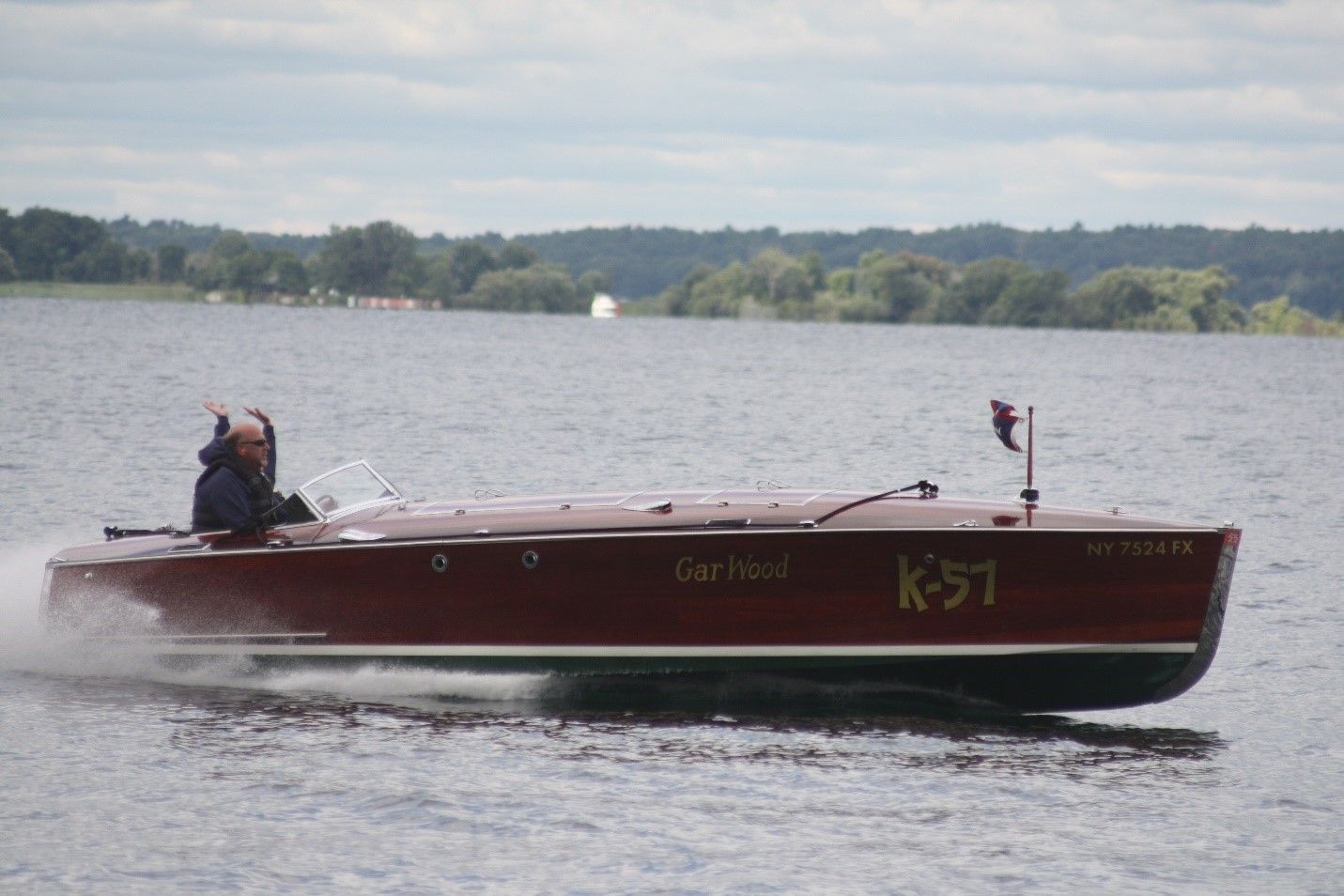 White Knuckles was the winner of the speedster race. I can assure you this boat is aptly named. White Knuckles provided a number of joy rides for spectators after the races. My wife was lucky enough to ride in the bow cockpit with one of her girl friends. They said they had trouble keeping their eyes open it was so fast.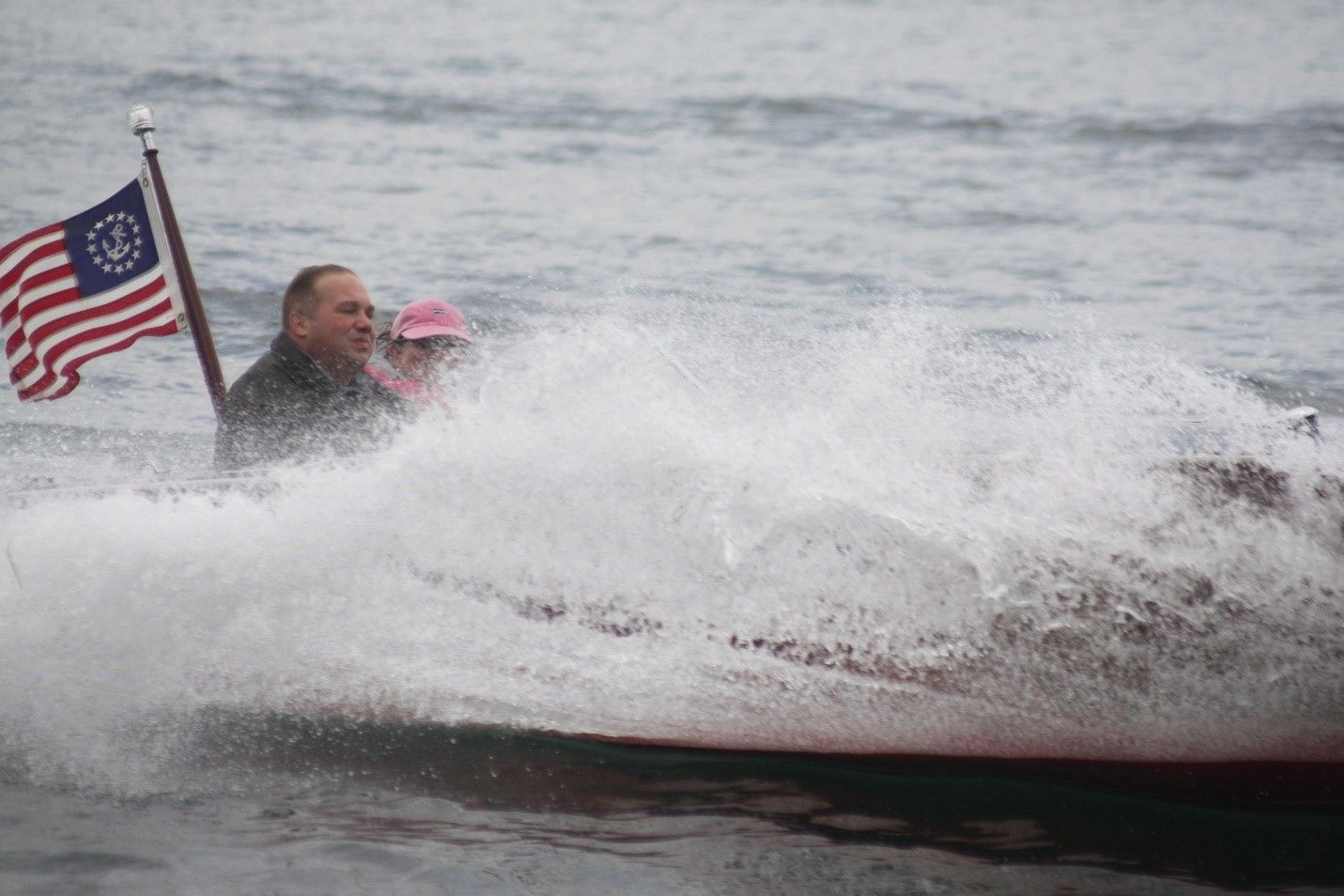 Joe McBride and Annie Simons in Rosemary. Gar Wood speedsters are nothing but Rock n' Roll action. Annie had never been in a speedster before. We talked after the race and she laughingly said, "I didn't know if we were in trouble or not." She also said that it was one of the high points of her summer.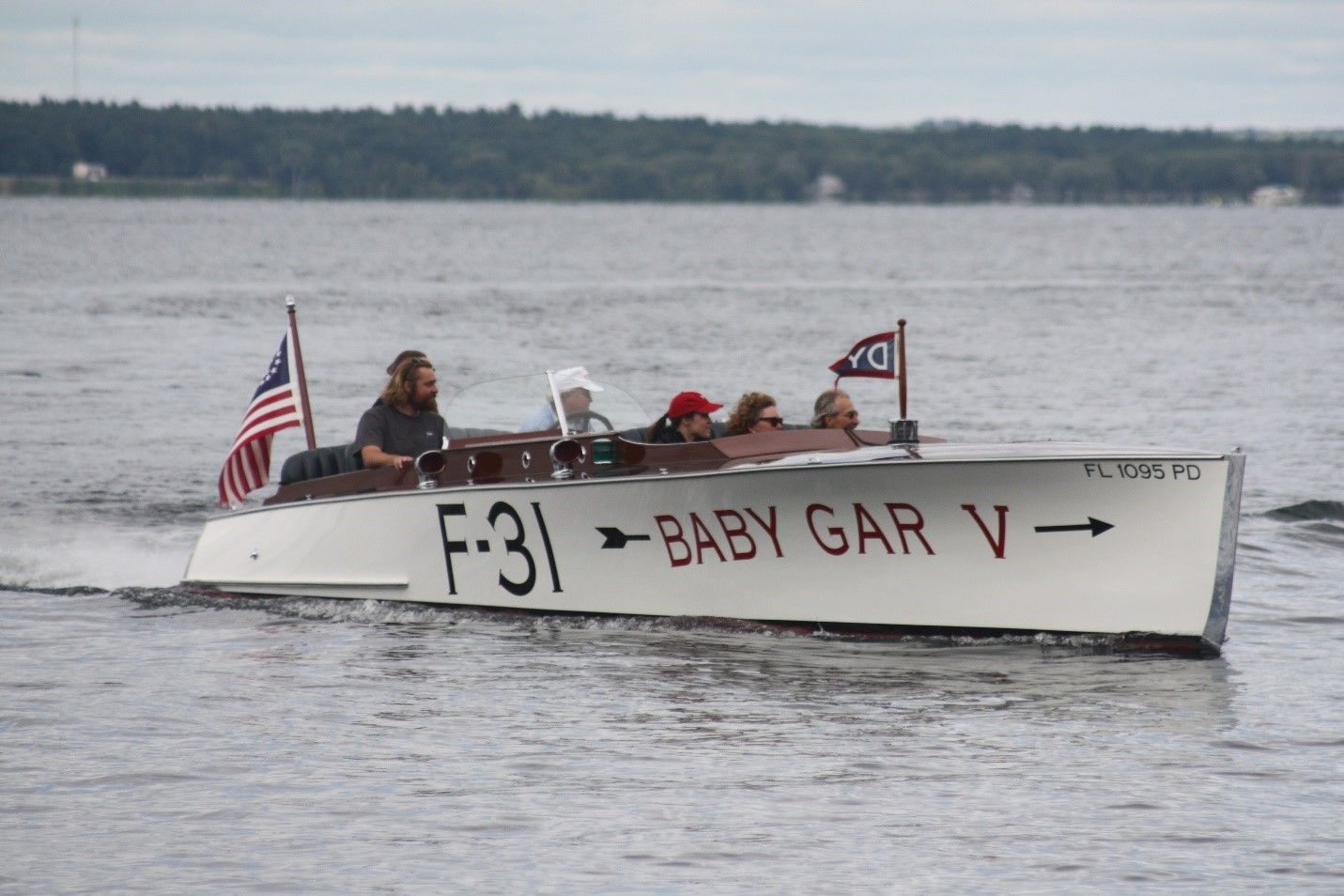 Bob Banister's Baby Gar V was one of the heavy weights in the open class. When this boat starts up, it really gets your attention. Bob graciously took a number of spectators in the race. Seated in the plush leather seats, roaring past Singer Castle, you could almost imagine that you had traveled time and were back in the 1920s.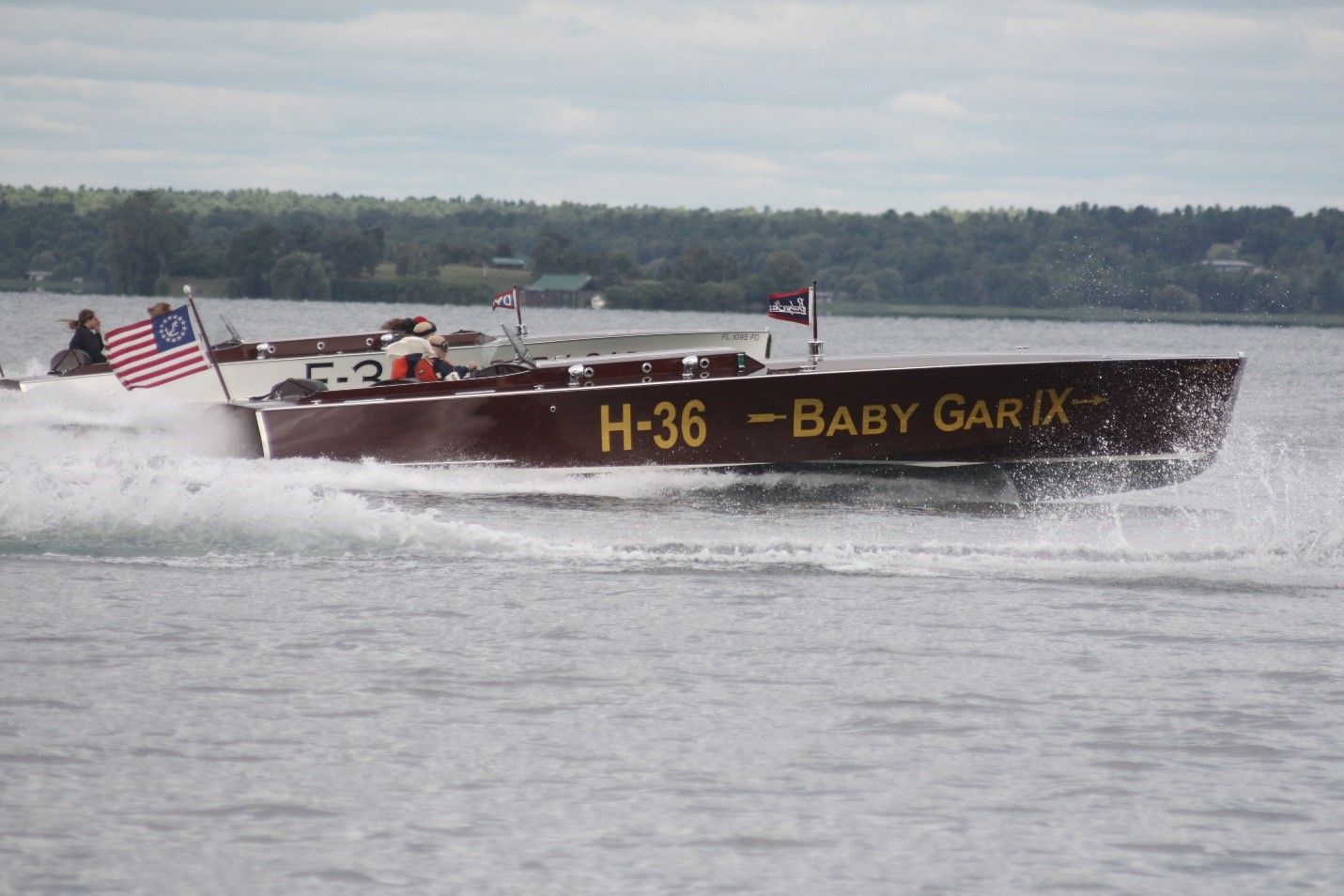 Baby Gar V and Jim Hendler's Baby Gar IX roared off the line with the cannon's report in the open class. White Knuckles and the speedsters ripped after them. The growling engines could be heard throughout Chippewa Bay.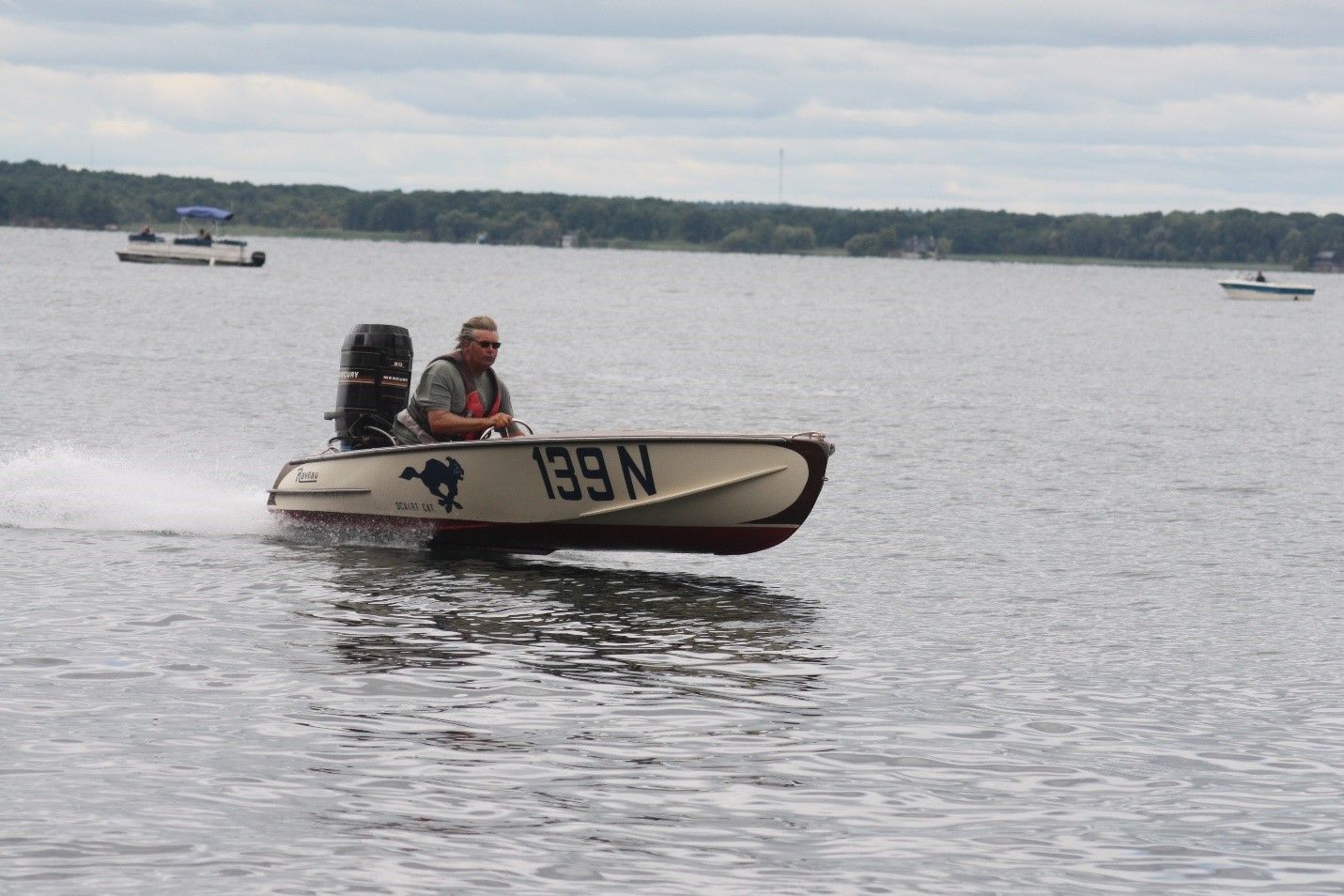 Jay Benton's Reveau with a 100hp Merc Stack gave the competitors an early run for it. This boat shoots up out of the water and is on plane in seconds.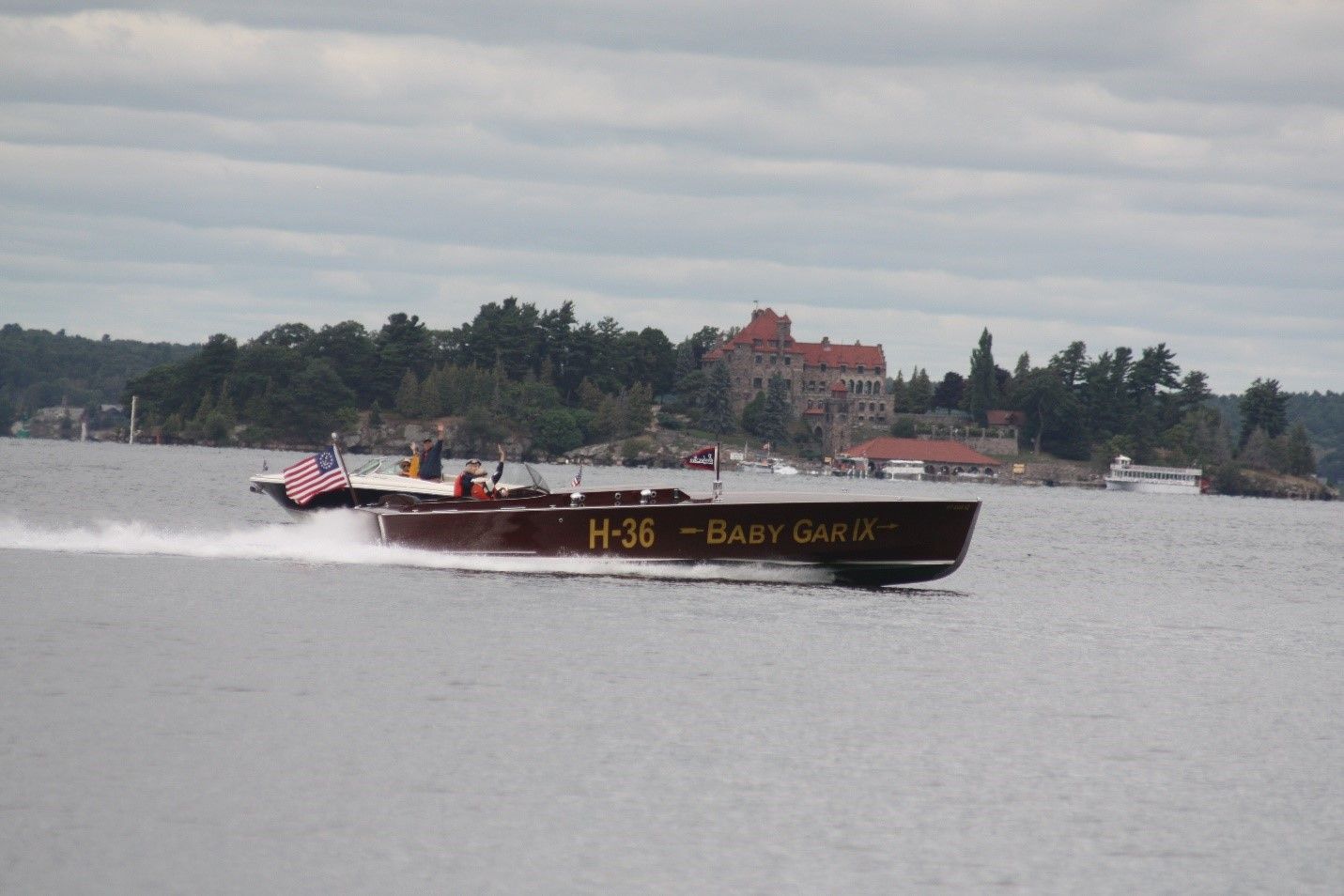 In the end, Jim Hendler's La Te Da came across the line first. This was a repeat win for Jim. Racers and spectators enjoyed a brunch after the racing finished.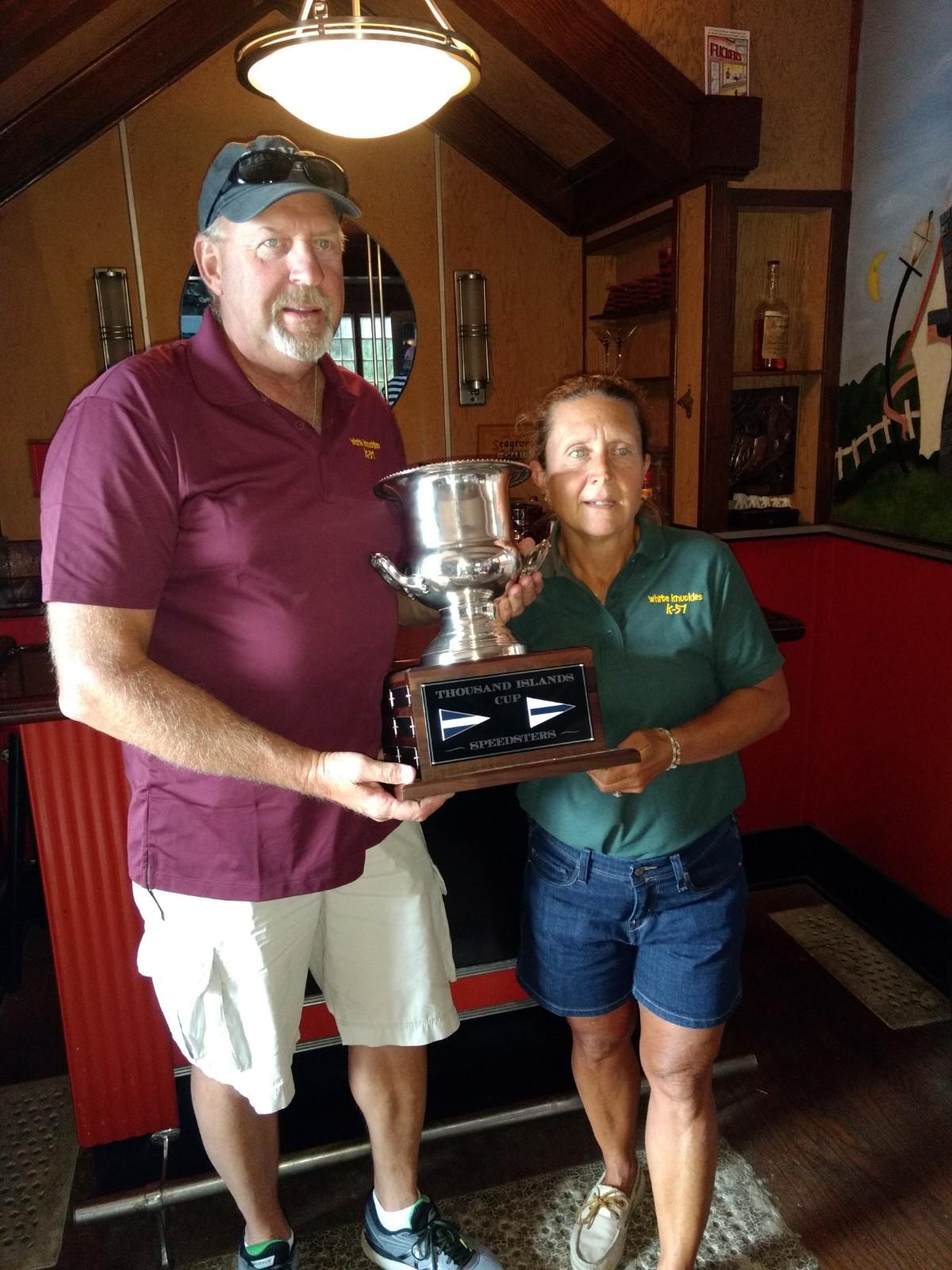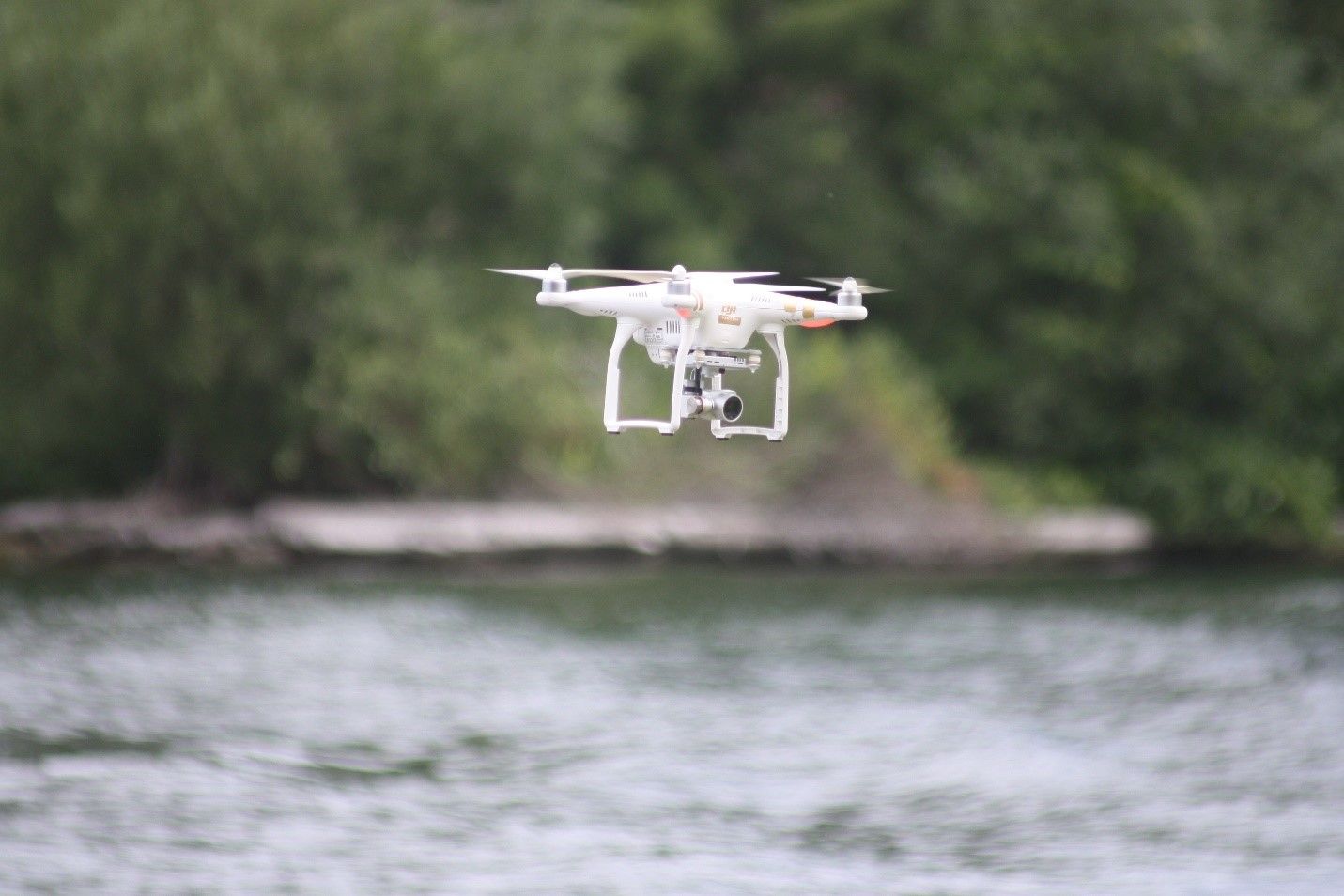 The event was covered from the sky by CYC's drone pilot, Ryan Conroy.
(Won't you join us in 2020!)
By John Kunz
Photography: Kelly Kunz
John Kunz and his wife Kelly are summer residents of Chippewa  Bay. They winter in Watertown, NY. Along with their three sons, they  enjoy the River on a four-season basis - Sailing, Rock Climbing and  Skijoring.  In October 2018, John wrote about the first Thousand Islands Cup. Be sure to see this one. Also, in February 2016, John took us Skijoring in the Thousand Islands.  Read that article again, so you are ready for Winter 2020!
Posted in: Volume 14, Issue 11, November 2019, People, Places, Photography, Sports
---
---
---