For so many, discovering the Thousand Islands is like an amazing sunrise. As I talk about my books, hear from readers, or connect on social media, hundreds—if not thousands—have never heard of this golden gem, we may too often take for granted. And fewer still realize how it spans two countries!
Scores of folks have added a visit to the area to their bucket lists because they've been introduced to the majesty and wonder, we River Rats get to enjoy regularly, through my five Thousand Islands Gilded Age novels and novellas.
Though I'm a long-distance River Rat who resides in Colorado, visiting my childhood stomping ground every summer is just as important as going to Croatia, South Africa, or Hawaii!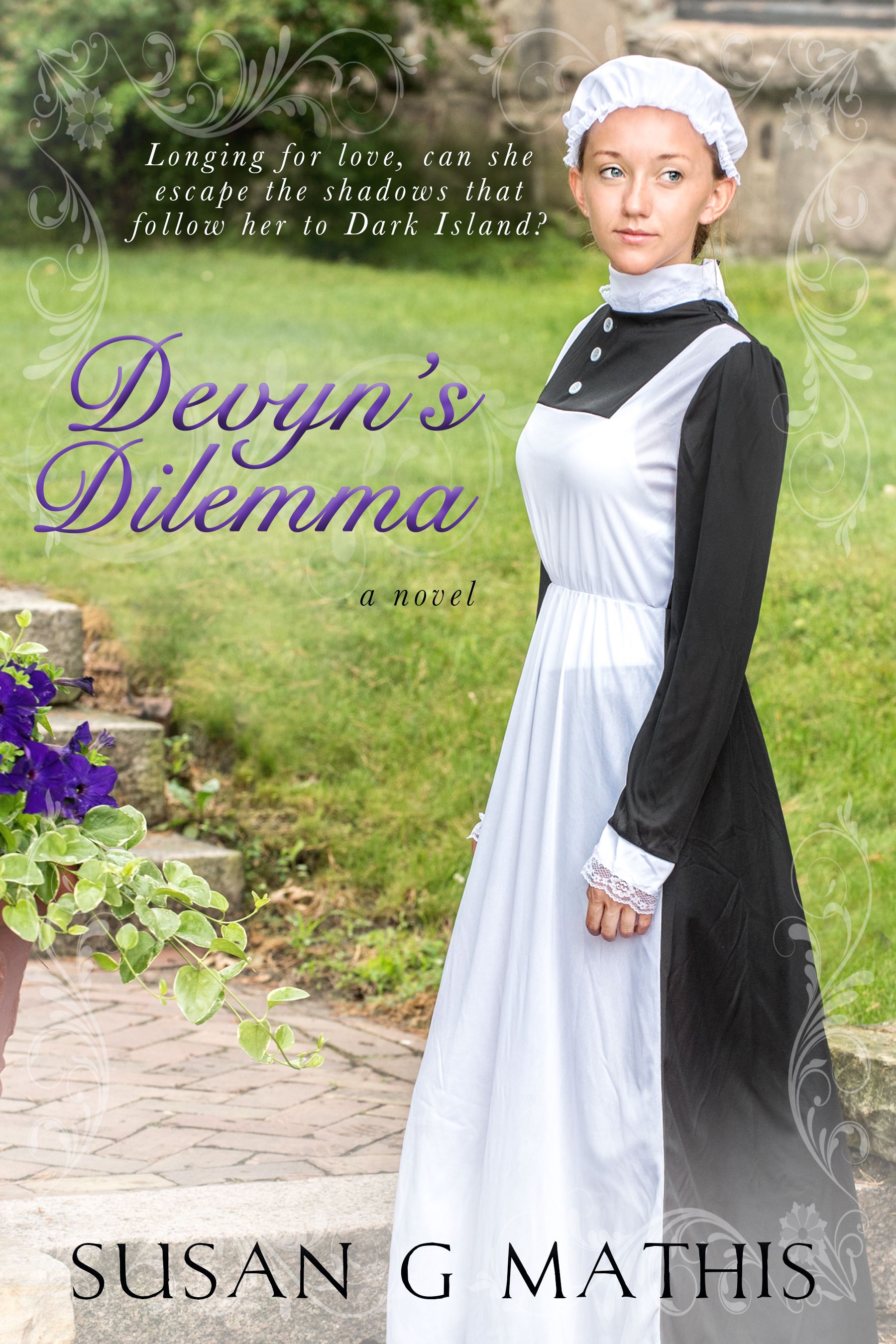 In Devyn's Dilemma, set on Dark Island in Singer Castle (then called The Towers), I help my readers see what's in the Thousand Islands residents' backyard.
1910, Thousand Islands, New York. Others may consider The Towers castle on Dark Island an enchanting summer retreat, but to Devyn McKenna, it's a prison. Yet as she works as a maid for Frederick Bourne, former president of the Singer Sewing Machine Company, her life blossoms under the kindness of his family and fascinating entrepreneurs such as J.P. Morgan, Thomas Lipton, and Captain Vanderbilt. But more than anything, the growing friendship of Mr. Bourne's valet, Brice McBride, begins to pry away the painful layers that conceal Devyn's heart.
Brice is drawn to the mysterious Devyn even though he's certain she's hiding a secret, one far more dangerous than the clues they find in The Towers that hint of a treasure on the island. When Devyn is accused of stealing Bourne's investment in Vanderbilt's New York City subway expansion, he might not be able to protect her...
Excerpt Devyn's Dilemma
He gazed north, redirecting the conversation. "I love that we get to enjoy a Canadian sunrise and an American sunset. A piece of our hearts left in two countries." "I never thought of it that way. I think I've always taken Canada's close proximity for granted. I suppose not all Americans get to experience such intimacy with another country." She sucked in a breath. "Excuse me, sir. I misspoke."
"Of what? I heard nothing inappropriate." He brushed off her faux pas.
Nevertheless, she changed the topic. "Tell me more of Indian Neck Hall I so often hear about. Please?"
"You'd be amazed at it, my bonnie lass. Indian Neck Hall makes this place appear to be but a small lodge indeed. Ernest Flagg, the same architect who built this fine castle, designed the Bournes' main home on Great South Bay in Oakdale, New York. Georgian style. In 1897, it was said to have been the largest estate on all of Long Island. The residence has more than one hundred rooms!"
"Goodness! I still get lost in The Towers. I'd never find my way around a place like that."
"You'd learn, and it isn't quite as confusing as the castle. Mr. Bourne didn't build such a place for show. He built it in time for their twenty-fifth wedding anniversary. I wish you could see it."
Devyn shook her head. "I'm just an unimportant Chippewa girl who will likely never leave northern New York, let alone ever see something like that. But I would sincerely like to have such a grand adventure."
He turned to face her, to make her understand. "Oh, but you must never think of yourself as unimportant. God made a unique and fascinating person when He made you."
Her eyes filled with tears, but the sweetest smile he'd ever seen graced her face. A comfortable silence hung in the air as they watched fish jump and flocks of gulls swoop and soar on the breeze.
By Susan G. Mathis
Susan G Mathis is an award-winning, multi-published author of stories set in the beautiful Thousand Islands, her childhood stomping ground in upstate NY. Her first two books of The Thousand Islands Gilded Age series, Devyn's Dilemma and Katelyn's Choice are available now, and she's working on book three. The Fabric of Hope: An Irish Family Legacy, Christmas Charity, and Sara's Surprise are also available.
Susan  is also  a published author of two premarital books with her husband, Dale, two children's picture books, stories in a dozen compilations, and hundreds of published articles. Visit www.SusanGMathis.com for more.
See: the review of "Katelyn's Choice," TI Life, April 2019.
Lighthouse Publishing: https://shoplpc.com/devyns-dilemma
Amazon: https://www.amazon.com/Devyns-Dilemma-Thousand-Islands-Gilded/dp/1645262731
Website: www.SusanGMathis.com
Facebook: https://www.facebook.com/SusanGMathis
Twitter: https://twitter.com/@SusanGMathis
Instagram: https://www.instagram.com/susangmathis
Pinterest: https://www.pinterest.com/susangmathisaut
Goodreads: https://www.goodreads.com/author/show/6044608.Susan_G_Mathis
Posted in: Volume 15, Issue 6, June 2020, Book review
---
---
---