"The Thousand Islands: 101 Points of Interest…and then some" is a new book written by Fritz Hager and Judy Keeler. If you love experiencing the Thousand Islands and perusing vintage postcards, this unique book will appeal to you. It provides everything you need to enjoy a self-guided tour around Wellesley Island—except for the boat.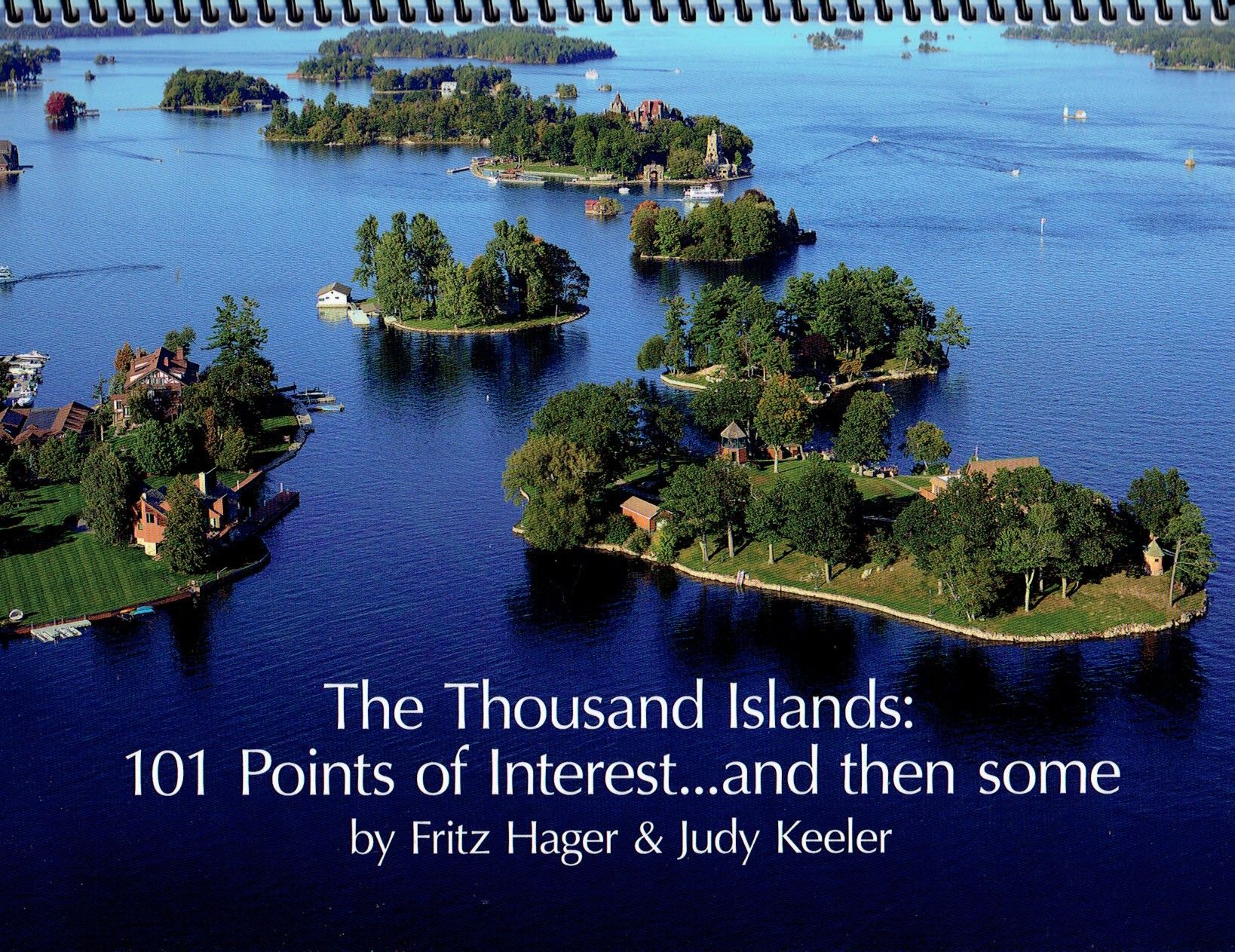 Feel free to take the book along as you circumnavigate Wellesley Island or enjoy a pleasant trip on one of the many area tour boats. The water-resistant laminated paper will keep splashes from spoiling your fun. The spiral bound volume contains a river chart to help you guide yourself through the most historic and beautiful scenery to be found in the region. Notations on the map mark locations that correspond to antique photos or postcards.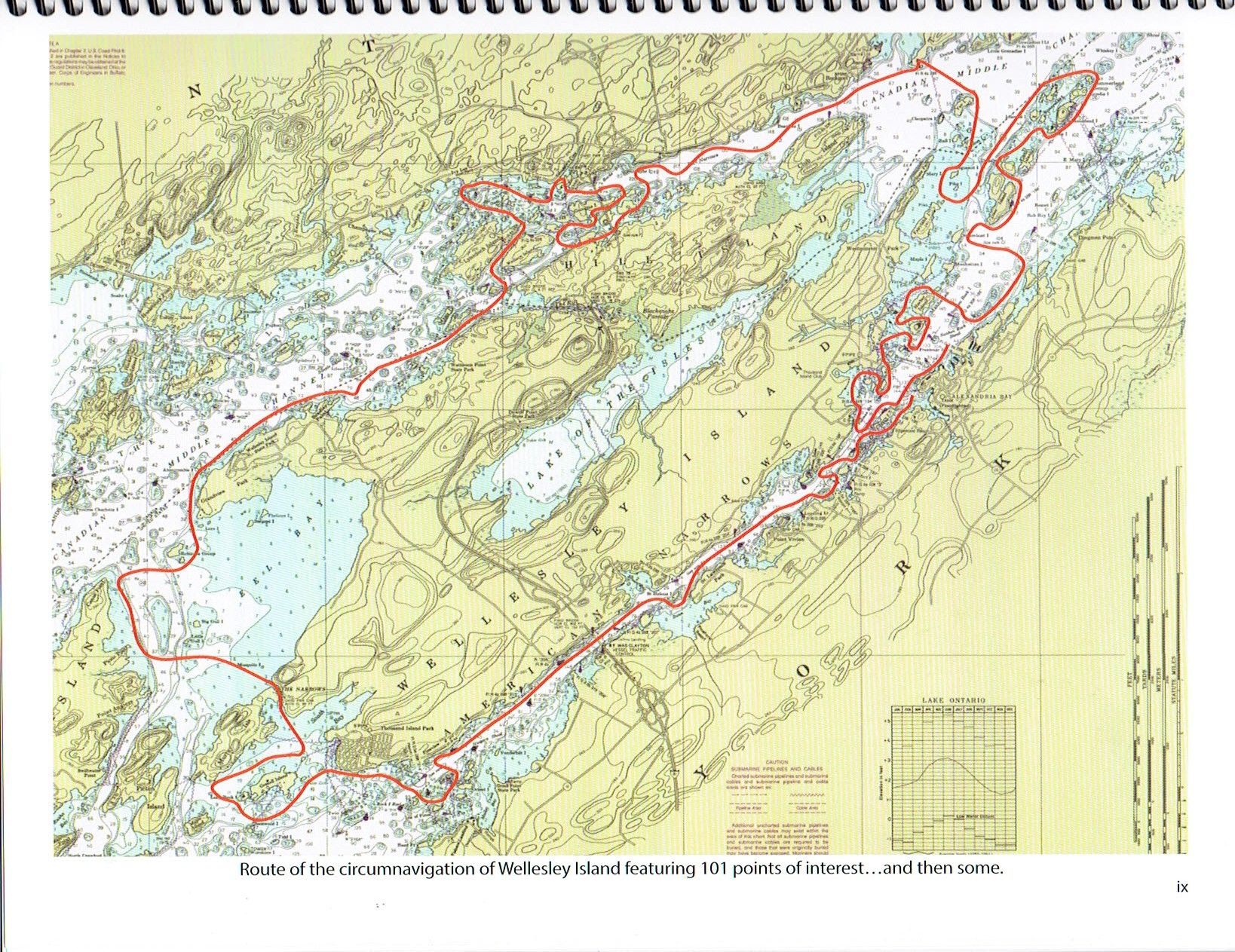 Each picture gives a glimpse of that same space at a specific time in the past. The subjects of the postcards include marvelous houses, bridges, castles, and other structures. Each one contains a brief description of the relevant property.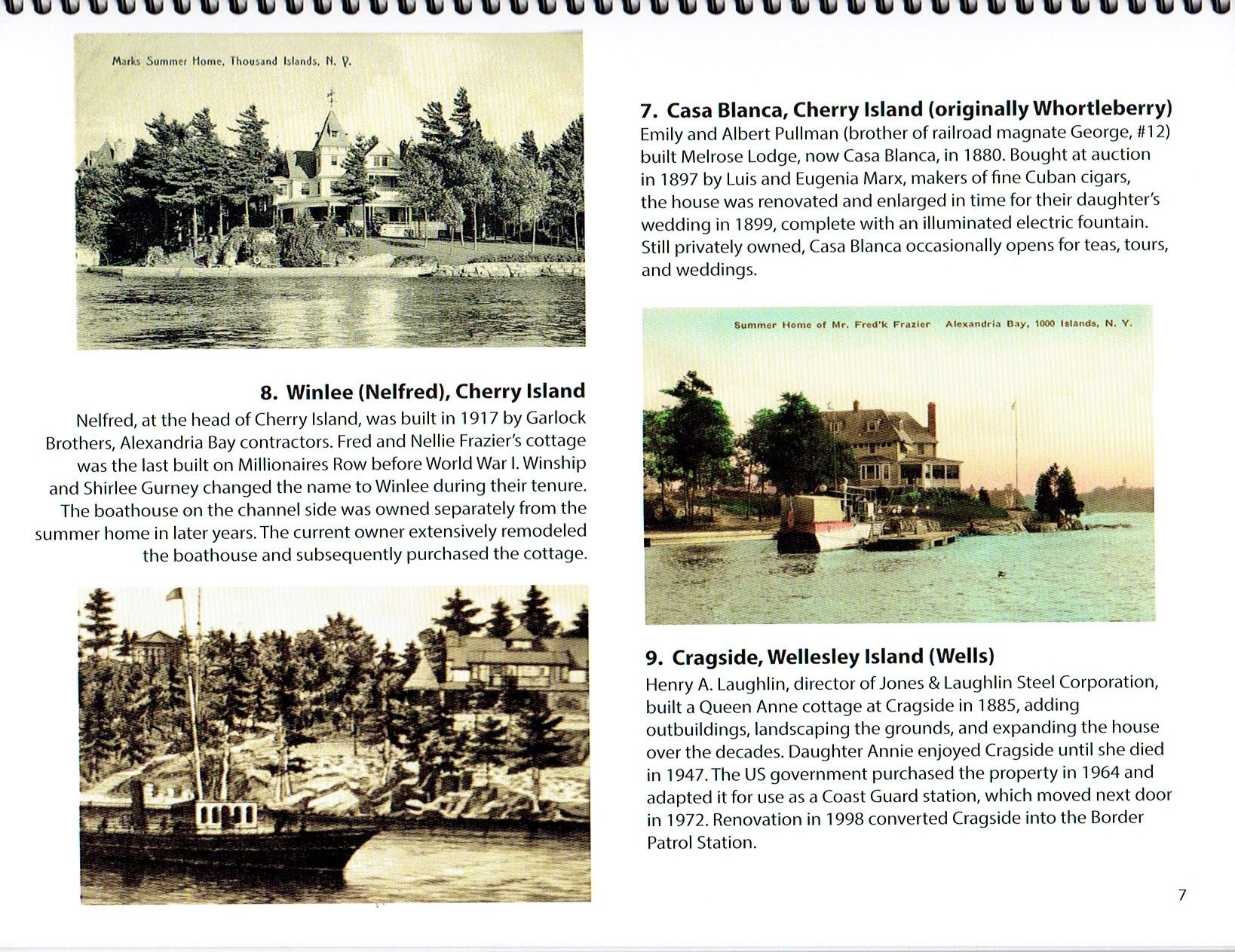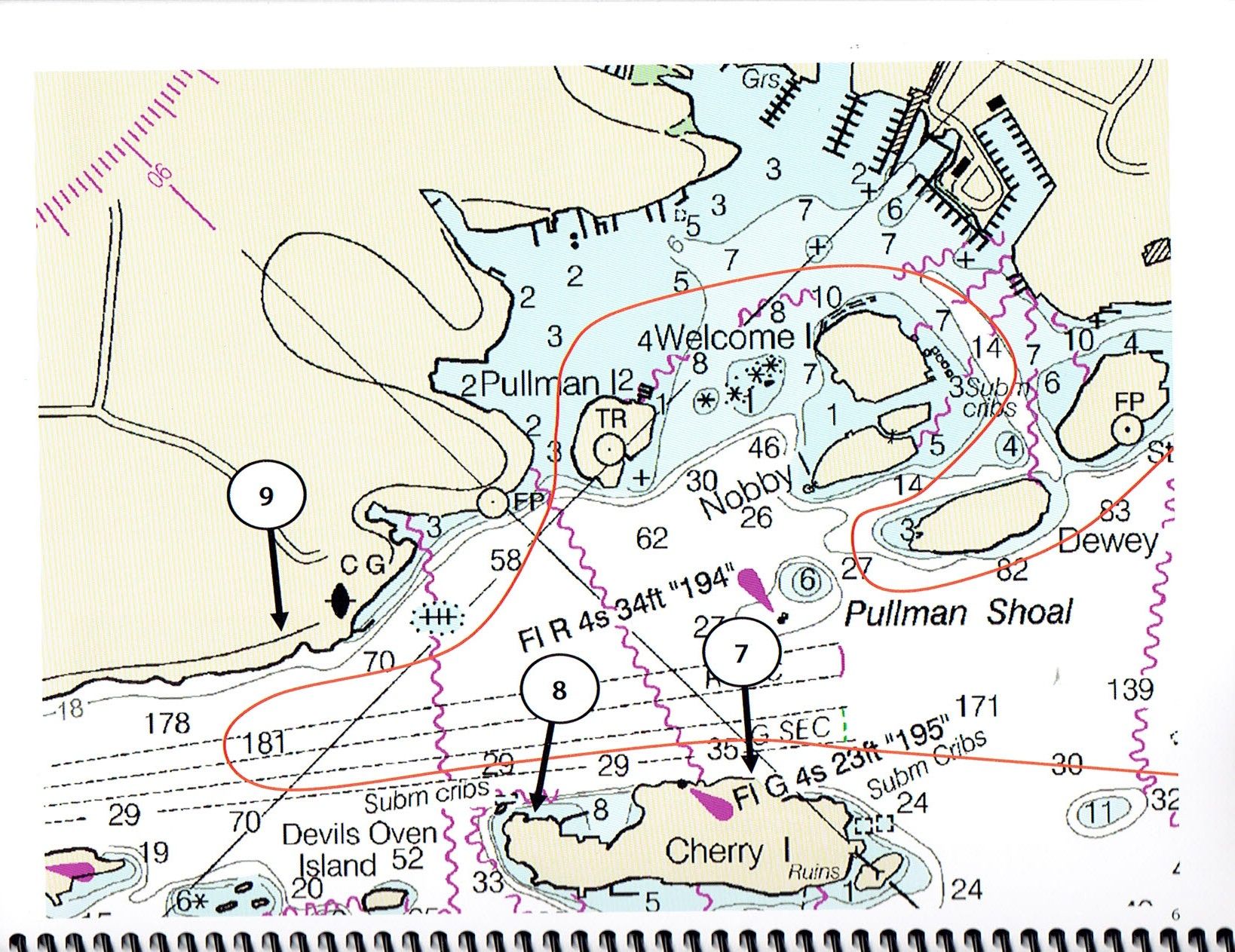 The diversity of the cards themselves is stunning. Long before the Internet, postcards gave people around the turn-of-the century an attractive way to send a short message to friends and family, becoming the primary means of long-distance communication. Over 3000 different postcards were made of the Thousand Islands, a popular vacation destination at the time, more than any other region in the country.
Together, the pictures and the map tell a fascinating story of change as the region evolved over the course of the last century.
The museum is now closed for the season.  If you wish to purchase books, please contact: info@alexandriahistorical.com or (315) 482-4586.
Review By Kathi McCarthy & Clara MacCarald
Clara MacCarald, daughter of Dennis and Kathi McCarthy, spent her childhood summers in Cape Vincent. Currently she is a freelance writer, living in Central New York with her family. She has a B.S. in Environmental and Forest Biology, from the SUNY ESF in Syracuse and a M.S. in Biological Sciences from St. Cloud State University in Minnesota.
Kathi McCarthy, and her husband, Dennis are frequent contributors to TI Life. Kathi edited and published a reprint of the "The Old Fort: Carleton Island in the Revolution," originally published in 1889 and written by "Carleton", alias Major James H. Durham. To see a TI Life profile of this very industrious couple, please see our March 2011 article, Kathi and Dennis McCarthy's Discoveries …  also you can search Kathy McCarthy additional TI Life articles.
Editor's Note: I admit having the border closed between Canada and the United States in 2020, meant I could not get my book as soon as I wished - but I will be able to get my copy soon. It is one of the favorite 2020 publications available this summer. Once again, this is a must for your library and as suggested for your next boat cruise.
Posted in: Volume 15, Issue 10, October 2020, Book review
---
---
---