Manley wrote this poem about the rope swing that hung for many years on the Rusho property on Grindstone Island. The rope hung high from a tree limb and the rider was launched from a rustic tree stand built out of limbs. Out over the cliff, flying high over the marsh and beaver pond. It was an exhilarating experience that was enjoyed by many visitors – young and old – to their island summer retreat.
The Rope Swing
The rope swing is silent now from the shouts and laughter
Of summers past are now replaced with the autumn breeze
Leaves of autumn gather now
Where busy feet destroyed the grass
The heavy rope dangles from its limb
Moving gently in the wind
In warmer times, it flung youthful bodies
Into the air – high above the sloping ground
To touch the next-door tree
To bring shouts of joy at your success
All is now a pleasant memory
To touch the mind and then the heart
And now as I recall, I feel a tear start to drop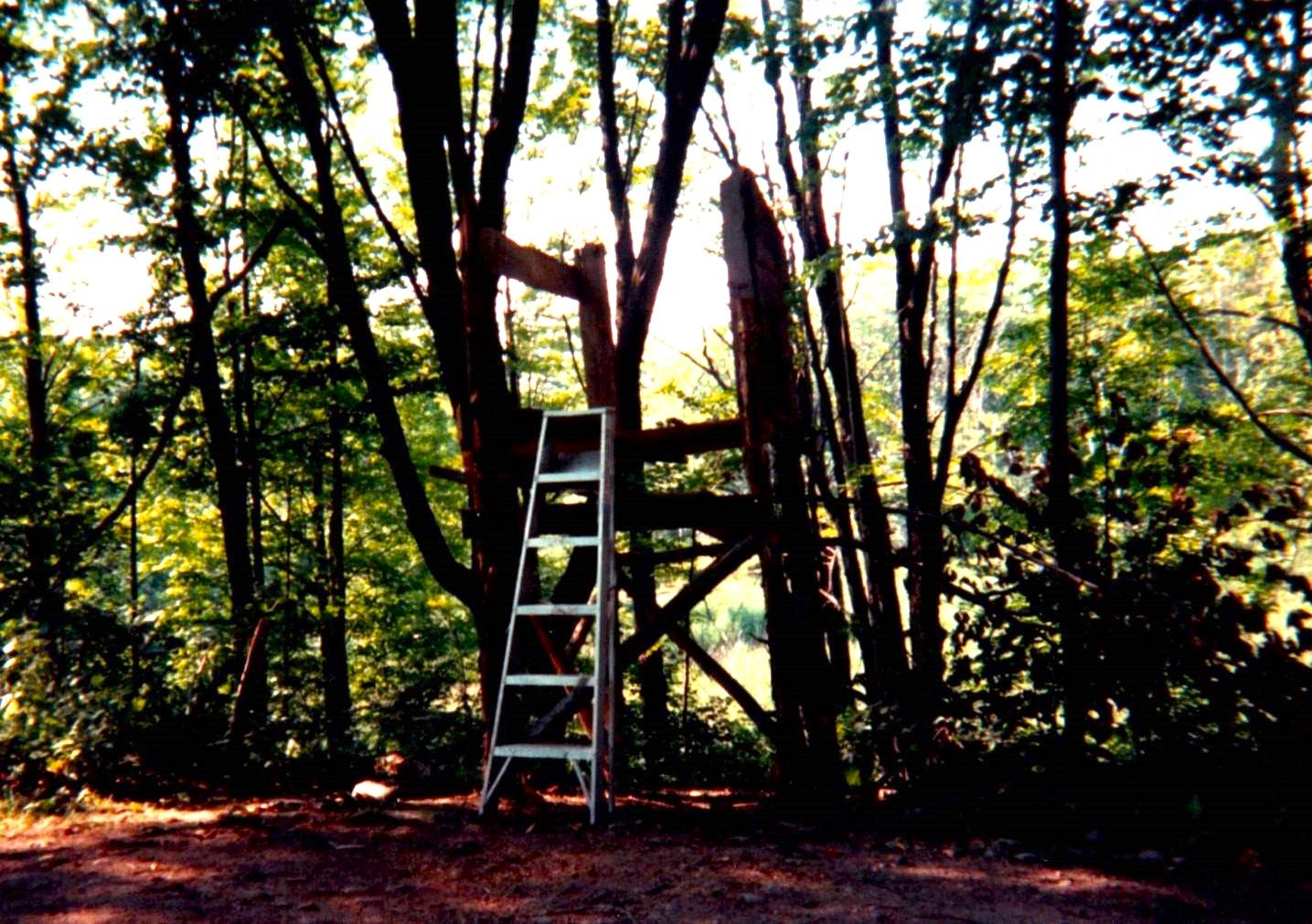 By Manley L. Rusho
Manley Rusho was born on Grindstone Island nine+ decades ago. Back in 2021, Manley started sharing his memories with TI Life. (Manley Rusho articles) This Editor and his many friends send our very best as we know he is not able to return this summer,  but we want him to know summer and the regular and new groups of River Rats have arrived on Grindstone Island and the River . We also want him to know "we are thinking of you Manley. As always, we thank you, most sincerely, for sharing - as the life and times on Grindstone Island are special and should never be forgotten."
Manley Rusho articles
Posted in: 'Volume 18, Issue 8, August 2023, Poetry
---
---
---