I concluded my 2015 history/memoire about Comfort Island with the passage: "Goodbye Dear Comfort. May you flourish again in the years to come."
When taxes and the other vagaries of life convinced us that the time had arrived to seek a new steward for our grand Victorian cottage, we endeavoured to find a buyer that would restore the building, rather than tear it down to make way for some modern structure that might be confused with a bank or an oversized cookie-cutter pharmacy.
Our final years on the island had been difficult. We were losing our battle with the aging structure and with the elements. Because we couldn't wait to win lottery millions, we'd get what was indispensable at the excellent assortment of local lumberyards, then we'd do the work ourselves. My tennis assistant for many years, Peter Henderson, turned his attention to our preservation efforts, which delayed the inevitable sale for more than a decade.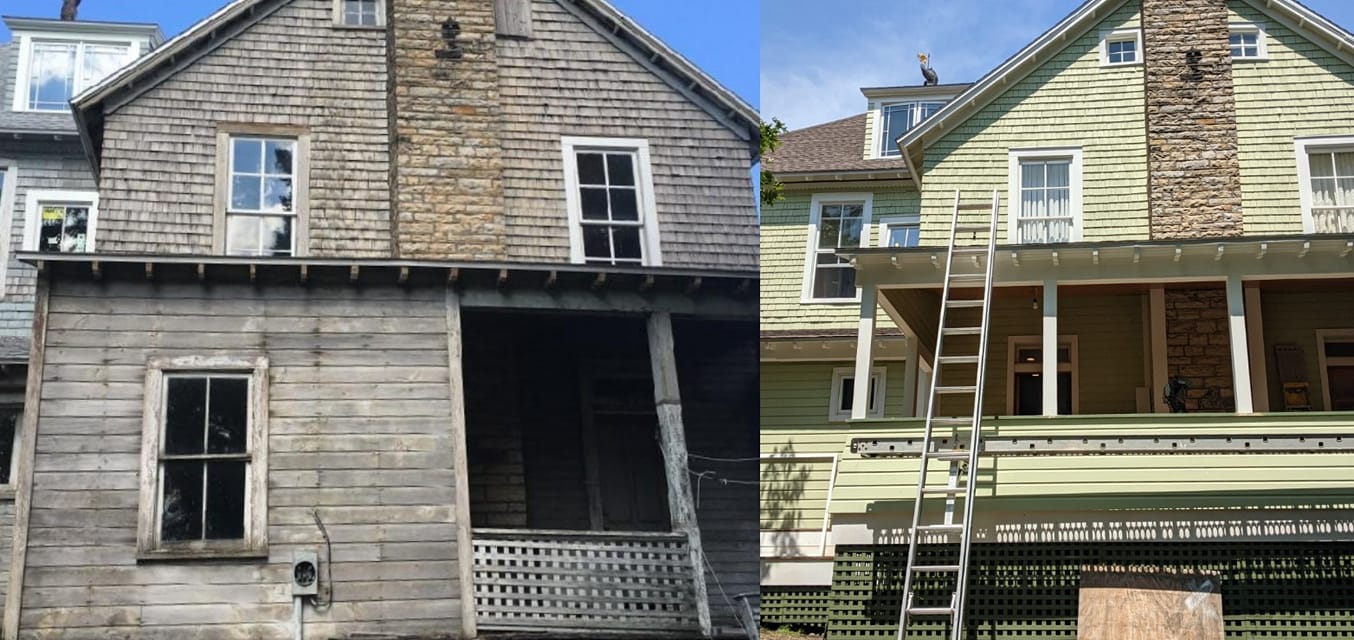 If I'd had a brother or sister to take over the island in 2013, it seems fanciful to think that he or she could have been any more attuned to the magic of Comfort Island and our communal love of the Thousand Islands than Stephen Brown has been.
The lathe and plaster covering the walls and ceilings were crumbling. The attic, which had been the domain of a thousand bats, was never finished as a livable space. The observation enclosure, with its pointed cap at the top of the tower, had been eliminated in the 1940s after a lightning strike. The boathouse and the other outlying buildings needed repairs and upgrading.
When I recently went to visit Mr. Brown and see the fruits of his six-year restoration efforts, I was more than pleased; I was amazed. Great Grandfather Clark's portrait hung conspicuously on a wall in the living room, and the section of the front porch railing that he'd directed workers to plane flat in 1883, to keep his evening martini from spilling, was still rot-free and gleaming with fresh white paint.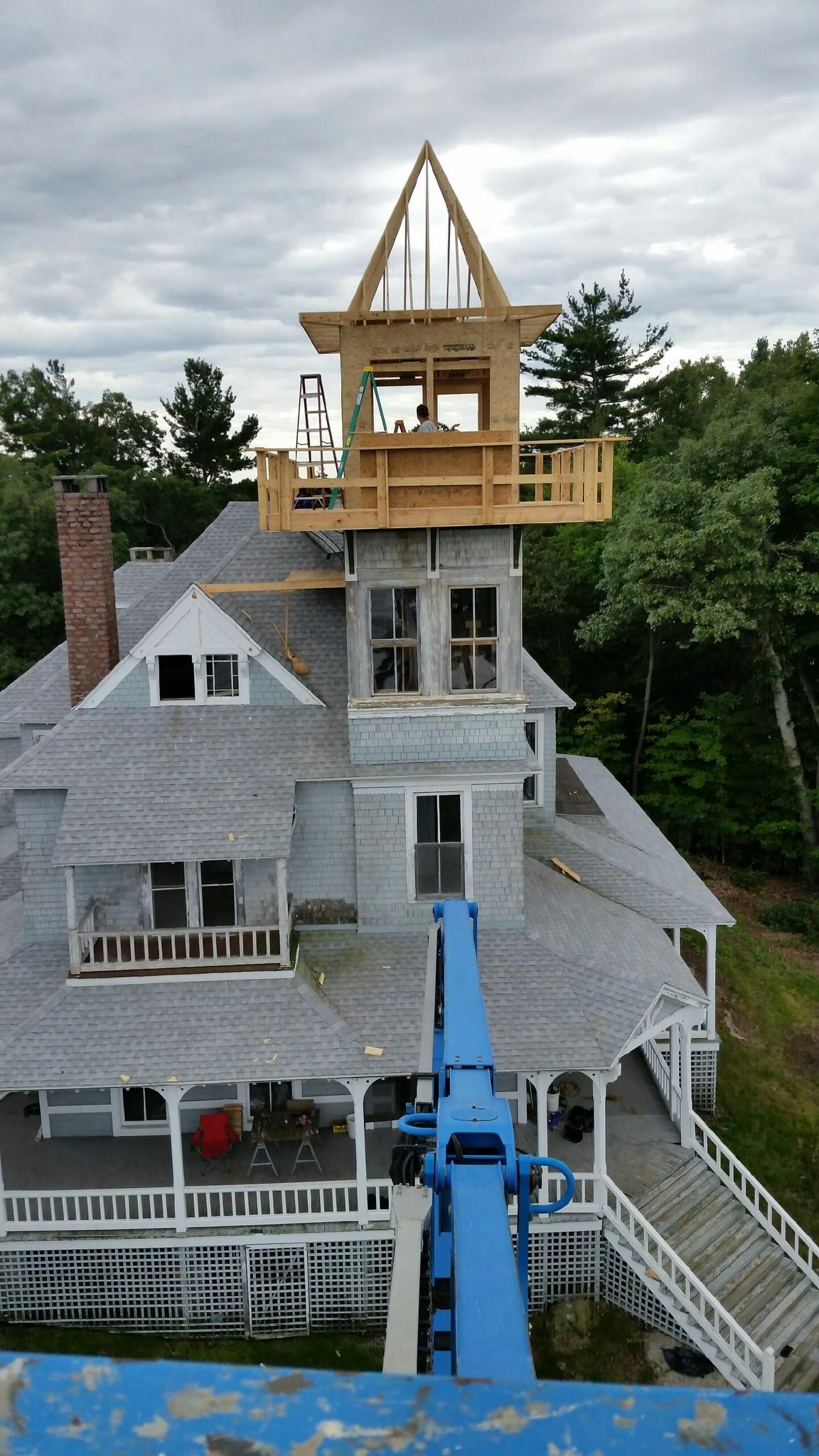 The new tower gave the building its original regal appearance, and the attic had been transformed into a consummate master bedroom, with varnished beadboard strips of high-grade wood covering the previously exposed rafters. The attic had been a venue for evening entertainment during the 1880s. A clever ticket window and cash drawer had captured my imagination during my first visit in 1961, and it touched me to see that they remained unchanged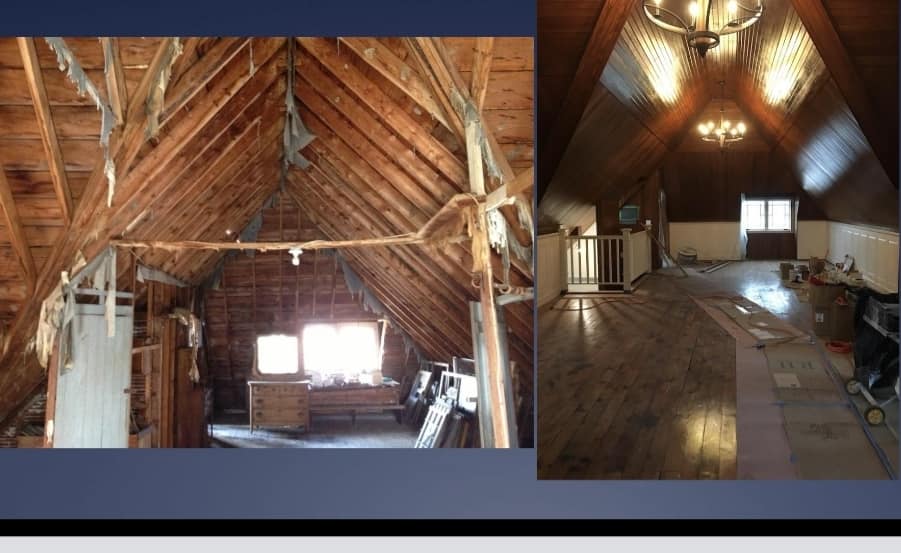 In the early days, servants had assisted the many rigorous tasks that included hauling ice for the icebox and coal for the stove and furnace. Washing clothes and dishes was done by hand. Another under-appreciated chore involved carting groceries from the market, to the boat, and then up the hill to the house, before toting the garbage back to shore.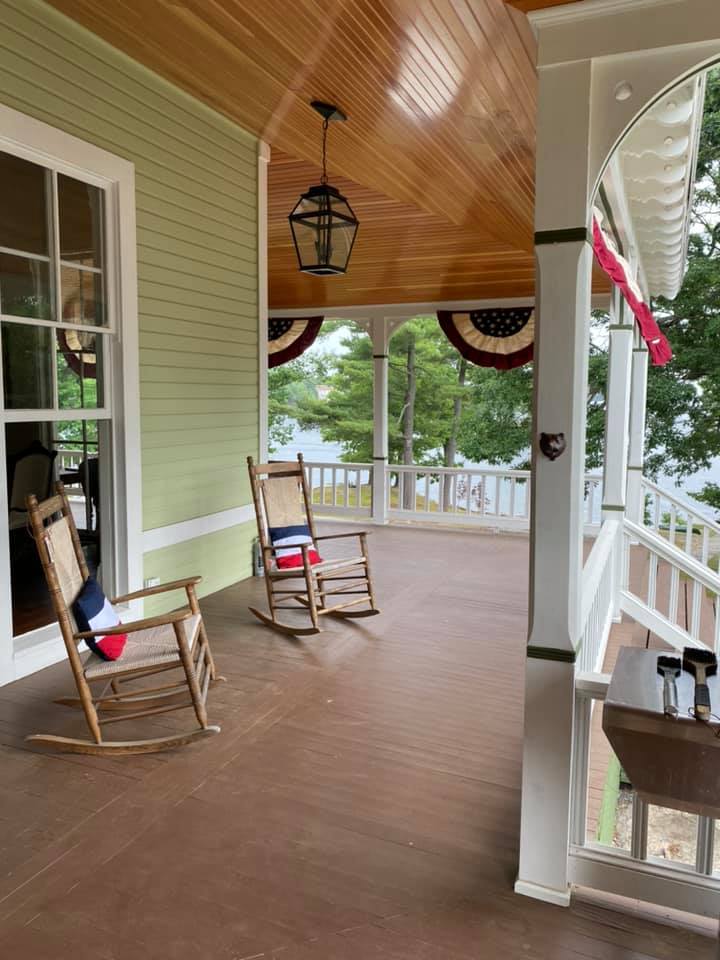 In the process of upgrading the house, Mr. Brown added a host of labor-saving devices and other improvements, including two dishwashers, central air and heat, a state-of-the-art water purification system, new drywall for the walls and ceilings, insulation inserted into the outer walls, and much more.
Seldom do visions of how things would be done in a perfect world turn out perfectly, but this restoration project achieved such a result. Congratulations, Mr. Brown!
By Tad Clark
Tad Clark, a fourth-generation summer resident, has been a tennis coach for over 35 years. His growing interest in freelance writing includes commentaries for the "TI Sun", a published history of Comfort Island: Comfort Island: One Family's Generational Journey, which was reviewed in "TI Life" in November, 2015. Tad has also written several articles for "TI Life" – including the importance of Boat Shoes! When not in the Thousand Islands, Tad and his wife live in Asheville, NC. In addition, if you want to go for a day's excursion in the region, Tad has provided several suggestions in our section "Excursions." See https://thousandislandslife.com/author/tad-clark/.

Editor's Note: What a lovely tribute.  Not only will I be pleased to accept this, but I will add my 2 cents… when Paul Malo created TI Life, he did so with the hope that by telling the TI Life stories, showing beautiful photographs of the area and capturing its history - on the water and beside- we would attract new generations to love and preserve what has been handed down to us.  we created the Properties page to show off properties that need to find good island (or mainland ) stewards. . . The same with the Events page, showing what the region has to offer… all the artists are featured as their work is often a reflection of our thoughts and aspirations.  Tad, your article proves Paul Malo, Ian Coristine and all of our authors are doing the right thing. We are attracting good stewards.  Mr. Brown, I join in thanking you for your efforts and most of all for caring. Bravo!


Posted in: 'Volume 18, Issue 8, August 2023, Places, People, Architecture
---
---
---