On Third Street in Gananoque, ON, is what looks like a small farm sand pit, filled with water. The pit began with the demolition of an old shed-type building. Not worth designating heritage, although its past usage tells of the changes in the town since this lot was first used by settlers in the area. It is now to be apartments I hear, but perhaps it is one of the times that, as Robert Burns wrote in 1785, "The best laid plans of mice and men oft go awry."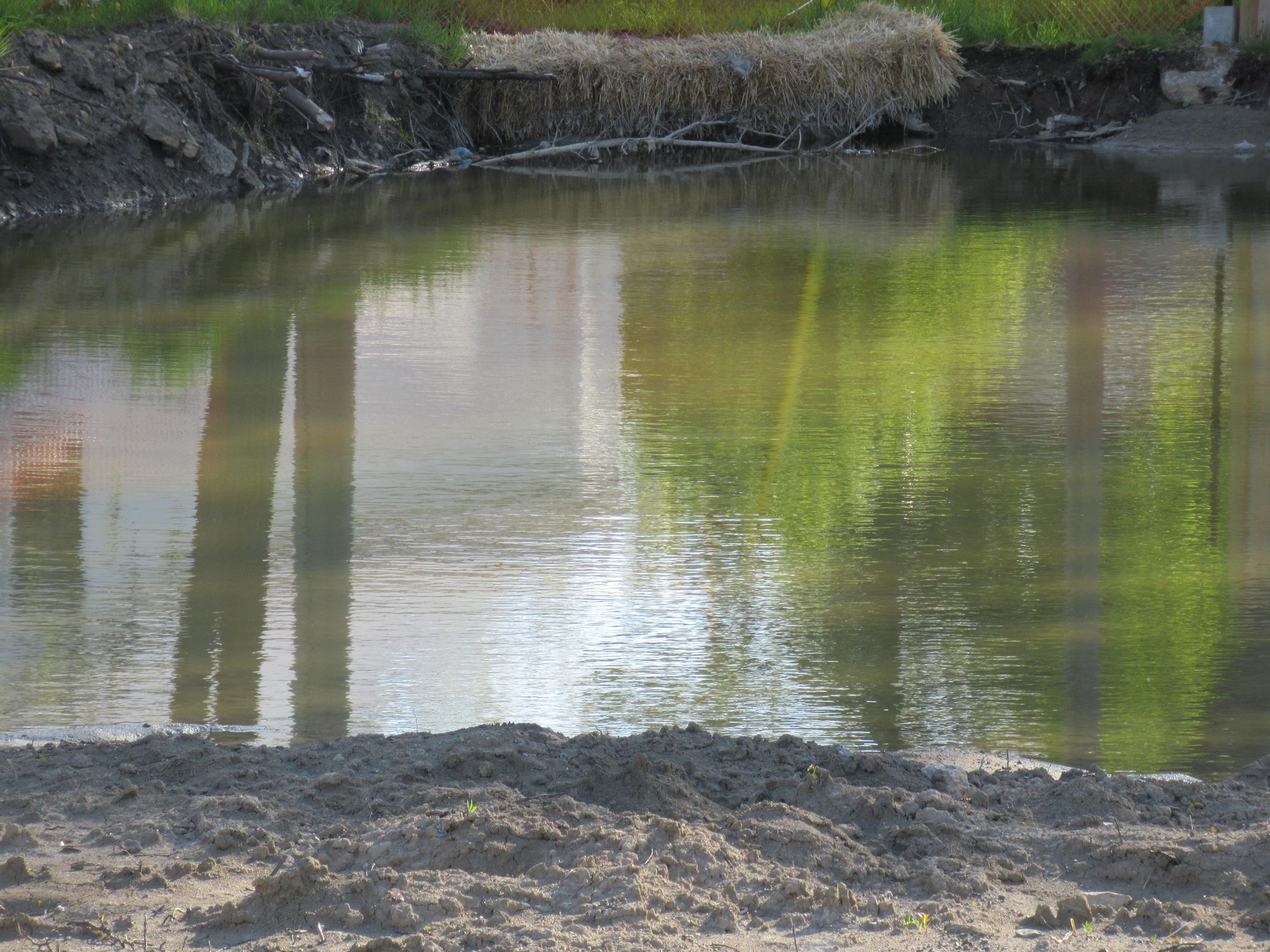 My name is Annie, I was born in South Lake, Frontenac County, Ontario, Canada, 16 June 1858. I lived a normal life for my time, except my husband was fascinated with time travel. Time travelling killed him but not me! About a decade ago, a heritage storyteller in Gananoque was researching my family, which caught my attention. It was fun to look at what can still be found about my life. When the first Gan Steampunk Festival was held in 2019, I just had to team up with the researcher and participate. We had so much fun we're co-writing now. Where does fact end and fiction start? You decide!
So about pubbles. A pubble is a magical pond in a vacant lot, according to a group of teenagers. It is doomed to be undeveloped while inhabited by remnants of the dinosaur age like "Kingstie" and the "Loch Ness Monster." Pubbles are used as safe places to raise young, guarded by the use of strong magic.
The Gananoque Third Street pubble is on a lot that got its first permanent building to go with the cattle yard, when the "Thousand Island Railway'' came to Gananoque. Developed by the Rathbun family of Deseronto, in cooperation with the Town of Gananoque, it was likely the shortest railway line in Canada. The only signs of it today are the walking path that follows the old rail bed, and Engine 500, the Susan Push, who sits on a tiny piece of the original rail line beside the "Umbrella" station in Confederation Park, 2 King Street East.
The activity of the laying of the track and subsequent buildings attracted the attention of a pair of adult dinos looking for a good pubble location. Industrial activity that generates vibration in the surrounding ground is needed for successful development of the eggs. Periods of complete submersion and dryness are also needed. Adults look for a seasonally fluctuating water table that is close to the surface like that provided for the Third and Oak Street lot by the Gananoque River, only a block away. The site, on investigation, proved pubble suitable. The first eggs were laid and covered one full moon fall evening and left to mature.
As the railway slowly lost the battle to compete with trucks and improved roads, St Lawrence Oil & Supply Company Ltd. put a warehouse and offices on the property. Its address was Oak Street at the time. That part of Oak street is now a muddy lane, in the middle of the lot that the pubble is on.
The adult dinos returned to check on their eggs and found that they had not survived. Since there was now a rudimentary foundation built for St Lawrence Oil, it was decided to lay the next clutch in the foundation where it would be protected from the elements by the building. More years passed. St Lawrence Oil ceased to exist in Gananoque in the early 1950's. There are still vintage St Lawrence Oil collectibles turning up for purchase. Many are unused, quite possibly found in a basement full of such things cleared out in the last decade. GanWalking has in its collection of vintage postcards this one of St Lawrence Oil. The building shown in the vintage postcard became Gan-U- Brew.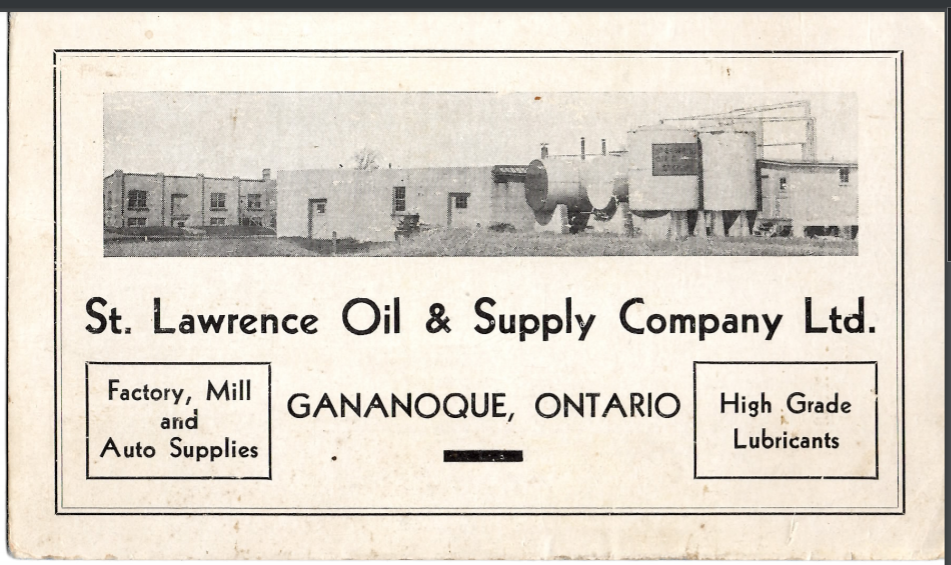 Under Gan-U-Brew, the clutch of eggs now lay dormant but viable, waiting for year long submersion to trigger hatching. Recent demolition of the old building and excavation for proposed apartments produced just what the eggs were waiting for. So, in the spring of 2023, the pubble became home to a pair of immature dinosaurs. When you see the pubble drained, you'll know that they have moved on to the St Lawrence River. Maybe one day we will hear stories of "Ganie" being sighted off the shore of Gananoque!
By Annie Beatty
Annie Beatty was a real person, and is the pseudonym used for Ganwalking Fantasy Historical fiction. GanWalking was started in 2014 to promote "interesting things to do and see on foot in Gananoque." By 2017, it was clearly starting to focus more on Gan's fascinating history and heritage. There were, however, frustratingly few treasure troves of information, mostly a gem here a gem there, all in different collections, some quite dusty and forgotten. By 2020, GanWalking was focused on heritage storytelling, research, and building a strong, accessible, research and genealogy community. No person, no community exists in isolation, so GanWalkings stories are about people in communities all along the St Lawrence and Lake Ontario.
[Editor's Note: When you see the name GanWalking, you know you are in for a treat. Either solid history of Gananoque, or 1858 history that comes alive in the present day. We hope you enjoy either one and know that Sherry L. B. Johnson is working hard to share her knowledge with TI Life readers.]
Posted in: Volume 18, Issue 7, July 2023, Fiction
---
---
---