If you're a reader of TI Life Magazine, when you hear the name Rick Casali, you quickly think of the history of boats in the Thousand Islands. Rick has shared his research on boats of the islands with The TI Sun and TI Life readers for several years. But this time, instead of boats, I want you to think of beautifully painted portraits and impressive sculptures. Oh, oh, this is not "our" Rick Casali, but actually his son, Rick Casali Jr.
I was introduced to Rick Jr. this summer, during an email exchange with Rick Sr. "You should interview my son," he said. "Ok, ok," I thought, a proud father, and certainty I am always pleased to meet more River-connected artists – but then Rick Sr. sent me to Rick Jr.'s website. And I was hooked.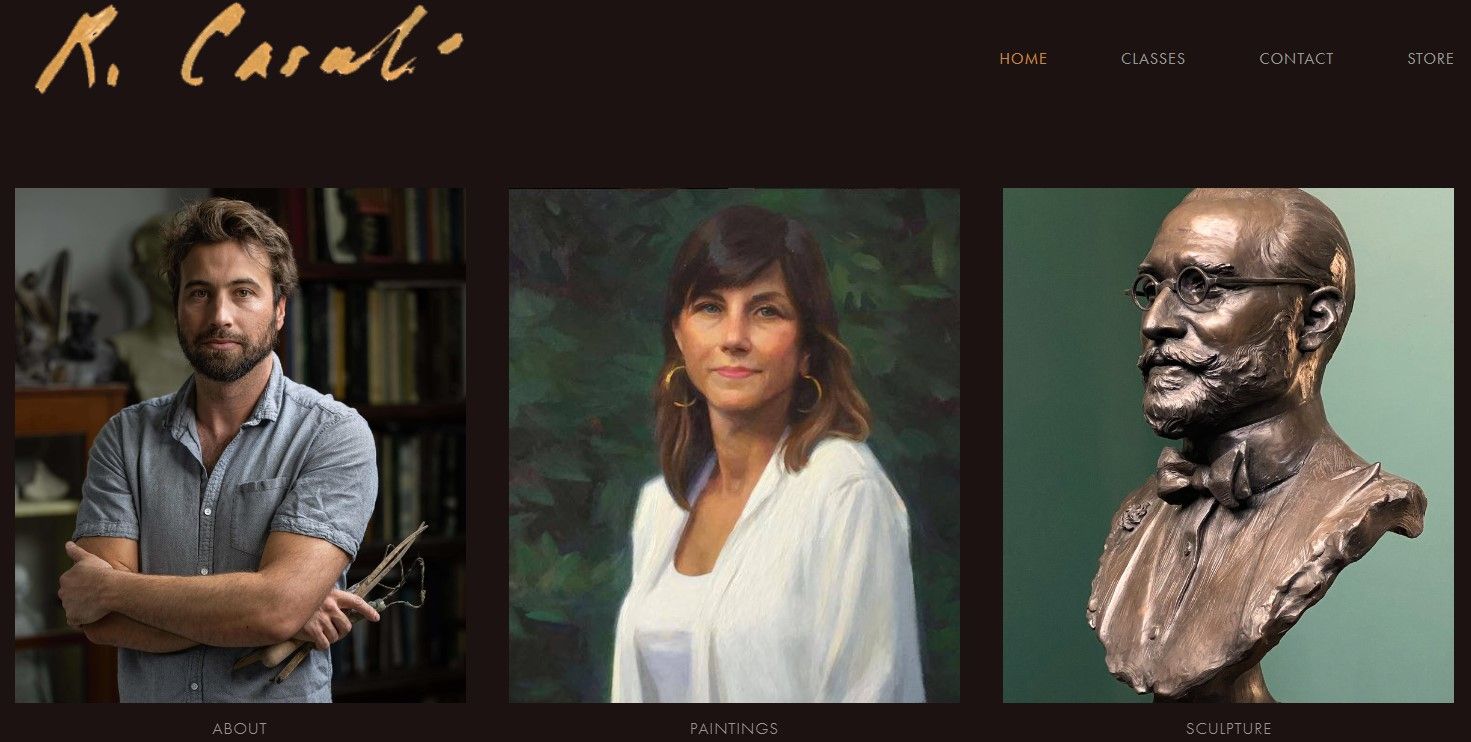 A profile in the What's Up online magazine, featuring Rick Jr., included a quotation that I bet will have you nodding your head, if not about your own artistic career, but about so many of our personal passions. "You don't paint to make money, you make money to paint," he says. As the article went on to point out, however, "Casali's commissioned portraits command top dollar in Annapolis."
Rick attended the Maryland Institute College of Art, where he also was known for his guitar playing and vocals as a member of a popular campus band, Earthtone. Next came a four-year apprenticeship with artist Cedric Egeli and his artist wife, Joanette Egeli. Cedric is one of North America's foremost portrait artists and teachers.
Of course, probably you're asking if there is more of a River connection. From 1947 to 1970, Rick's grandparents lived at the cottage known as The Orchards, on Grindstone Island, and today the family resides on Tennis Island North, on Wellesley Island. So Rick and his young family have a welcoming River home to visit each summer.
In addition to his studio work (see https://www.rickcasali.com/), Casali teaches painting, drawing, and sculpture at his private north light studio in Gaelsville, MD, as well as workshops across the USA and abroad. He also gives lessons in the art of sculpting on the popular website Patreon. He often says during interviews, "All artists have a duty to teach; it's how artistic knowledge survives and grows from generation to generation." Rick truly believes that sharing his knowledge will inspire others, as he was inspired.
In 2018, Rick Jr. joined a group of plein air artists for a trip to Dark Island, to paint Singer Castle. His work and talent were admired by the other artists, and he was encouraged to return to teach classes in the Thousand Islands. However life changed.
Rick's father gave us this sad story with a happy ending. as unfortunately, his personal life took some turns that have prevented Rick Jr. from spending more time on the River. Rick and his wife, Cécile Farmer Casali, welcomed two daughters, Isla and Brita, into their lives. Tragically, Cécile died from an aggressive cancer in April 2022, leaving Rick a widower with three year old and five month old daughters. On a happier note, Rick met Sarah Thomas, and this spring they were married near Philadelphia. Sarah is a professional violinist and stay-at-home mom to Isla and Brita.
So we're happy to provide this opportunity for TI Life readers, on both sides of the River, to meet and appreciate the work of another Islander. We thank proud father, Rick Sr. and son, Rick Jr. both for helping to bring recognition, their knowledge, and inspiration to our River. Please keep it up, both of you.
By Susan W. Smith, Editor, info@thousandislandslife.com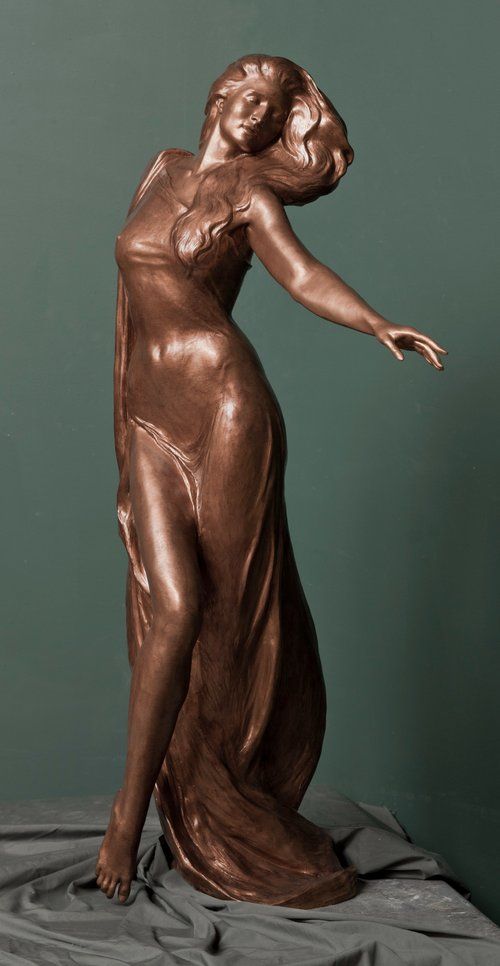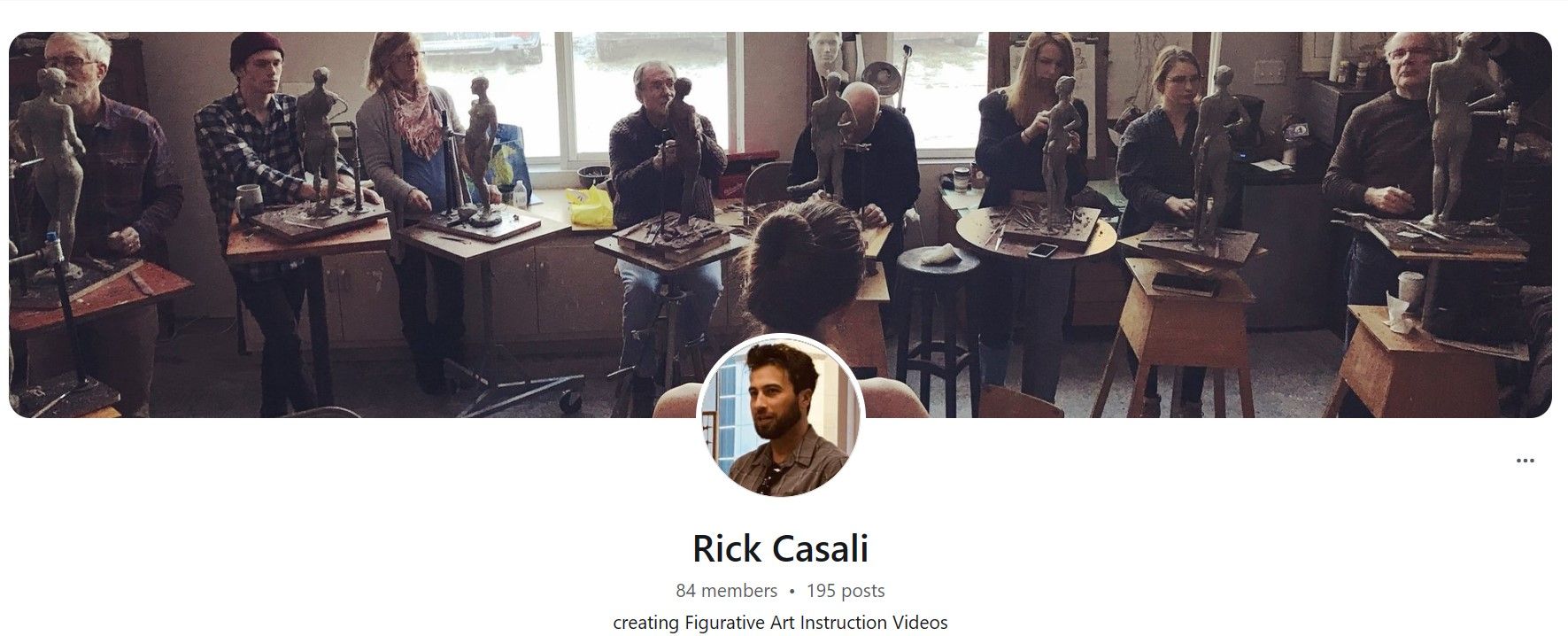 [For more information on Rick's art and online teaching, please visit www.rickcasali.com and www.patreon.com/rickcasali.]
Posted in: Volume 18, Issue 7, July 2023, Artists
---
---
---