What do you think of when you think of summer? Go ahead, first thing that comes to your mind . . . now wait, I think all of you reading this magazine are probably Sea Dogs and River Rats, so you'll most likely answer "BOATING" to this question! So let me ask you this, then. What is the SECOND thing that you think of, when you think of summer?
How about ICE CREAM?
Cookies and Cream, Cappuccino Crunch, Butter Pecan (or is it pronounced "Puh-kaan?" . . . we will never know), you name it, we love it!
One of my crew's favorite things to do in the summer is to pile into our 9.5 foot dingy (which I appropriately named Dip-a-Pig), fire up the 15 horse Johnson, and putter into town for ice cream! Our marina is tucked away within a cozy bay right outside the enchanting town of Clayton, NY. At the end of a hot summer day, when the warm breeze lays down and the air cools slightly, but
the heat from your sun-kissed skin can still be felt, this (I feel) is the perfect time of day to motor into town for ice cream! Sure, we could walk or even drive, but there is just something special about my crew of four hanging off the sides of those over inflated pontoons, cooling our toes in the River as we slowly hum along, happy as can be.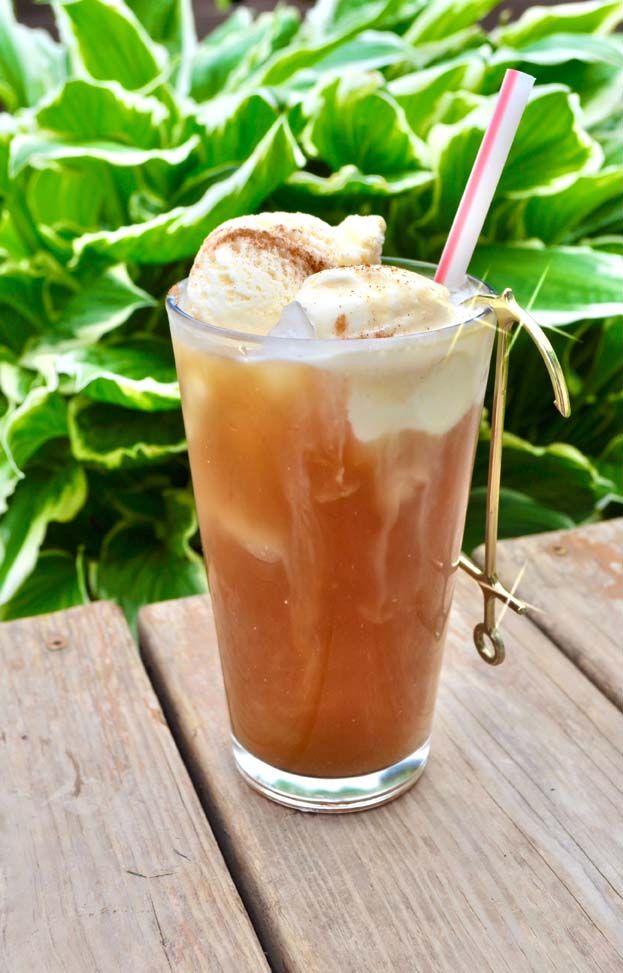 We don't go far, just slow and long enough to make it an adventure. We never seem to have trouble when it comes to finding a slip on the town docks to accommodate The S.S. Dip-a-Pig either!
We always seem to manage to tie up directly across the street from our favorite ice cream shop, aptly named THE SCOOP! The little skippers go for the Cookies and Cream or Cotton Candy flavors, Captain Tom is more predicable with his Moose Track addiction. As for me, the First Mate, anything coffee flavored will float my boat!
Our summer voyages to seek out delicious ice cream has inspired me to create this issue's summer fun recipe, which I call . . .
THE COFFEE FLOAT-ILLA
A twist to the forever loved Root beer Float!
Stock your galley with:
· Your favorite ground coffee
· French Vanilla Ice Cream
· Ground Cinnamon
Brew up 2 cups of coffee in your coffee maker, making the brew stronger than you would normally. In a shaker filled with ice, pour in the hot coffee and shake to cool it as the ice melts.
In a tall glass, again filled with ice, pour in your cooled coffee from the shaker and leave a little room for one large scoop of the French Vanilla ice cream. Top with a sprinkle of ground cinnamon.
Makes 1 Drink
CHEERS, The River Gal
Nicole Hartshorn, The River Gal, author of "Food Ideas for Boaters" [Rivergal1000@aol.com]
From recipes to product reviews, Nicole Hartshorn (The River Gal) is featured in every issue of "The Great Lakes Scuttlebutt" Magazine and has also been highlighted in Sea Ray Living. Friesen Press published a collection of her "Thousand Islands themed recipes" in 2014, titled RIVER ENTERTAINING, which has been a great galley reference ever since!
See all of Nicole's other advice and TI Life recipes here, and let us know which ones you've used in summers past!
Posted in: Volume 18, Issue 5, May 2023, Essay
---
---
---