The River Gals Galley
A tribute to women boaters....            
From pulling anchors, to throwing stern lines and even captaining a vessel (all while looking fantastic in a bathing suite of course), woman boaters deserve a huge shout-out! For all the men boaters out there, don't get me wrong, you are without a doubt incredible, and we could not do it without ya. But if it wasn't for us First Mates, cabins would be bare, bows would be dinged, and coolers would only be stocked with cans of Blue Light.  If I were being overzealous, I would say that women boaters are essentially the "marine grade glue" that holds the crew together.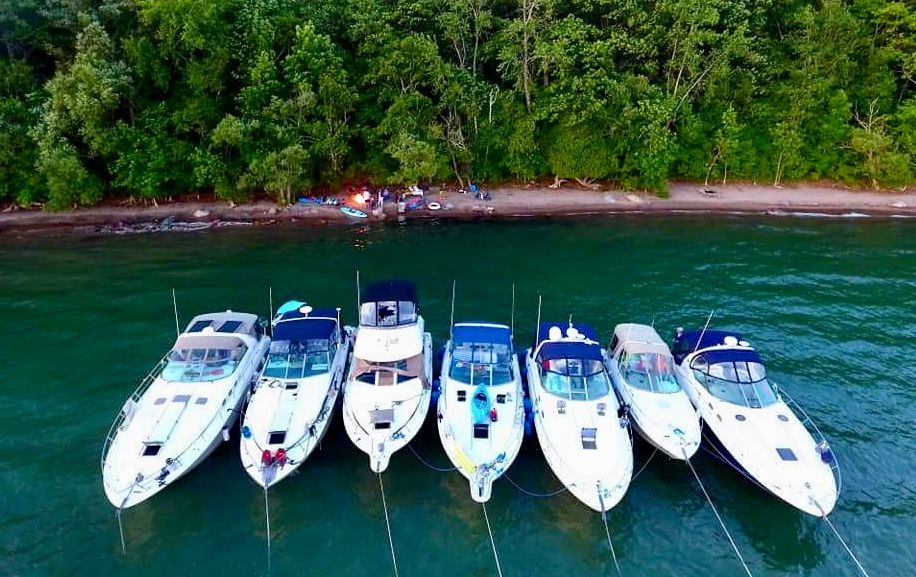 I think us women boaters would agree, we like to create a sense of home away from home, while out on the water, for our family and friends.  We make the boating experience a fun and comfortable one, especially while entertaining on board. A true First Mate takes their rank seriously, even when docked or on the anchor.
While you captains are in the bilge, your first mate is cleaning, preparing meals, watching children (that sun block does not apply itself) and don't even get me started on keeping track of those beach toys.            
As you can imagine, being a woman boater is not always "smooth sailing". We constantly need to be on our nautical toes, not only mentally, but also physically! There is a reason that Popeye needed to eat all that spinach, he needed the strength and energy to combat the sport of boating! I wanted to dedicate this issue's recipe to the Michelle's, Nickey's, Joan's and all the other tough mamas out there, who have what it takes to be a women boater and look good doing it!
---
Spinach Cobb Salad
Stock your galley with:            
1 bag store-bought loose-leaf Spinach            
2 slices of deli turkey            
2 hard-boiled eggs, sliced              
¼ cup bleu cheese crumbles            
¼ cup dried cranberries (Craisins)            
½ ripe avocado, sliced              
Your favorite vinaigrette dressing
*A trick that I have learned, to tell if your avocado is ripe, is to peel off that small stem (or cap) at the top of the avocado.  If it comes off easily and you see green underneath it, then you should have a ripe avocado!  If you see brown underneath, then your avocado is most likely past its prime.            
In a medium-sized salad bowl, first add the bag of spinach then drizzle your favorite vinaigrette dressing over top. Simply layer the turkey (rolled and sliced), sliced egg, bleu cheese crumbles, dried cranberries and avocado slices, in neat rows over the bed of spinach.
Serves 2 tough mamas
By Nicole Hartshorn, "Food Ideas for Boaters"
About River Entertaining:
From recipes to product reviews, Nicole Hartshorn (The River Gal) is featured in every issue of the Great Lakes Scuttlebutt Magazine and has also been highlighted in Sea Ray Living.  Friesen Press published a collection of her "Thousand Islands-Themed Recipes" in 2014, titled RIVER ENTERTAINING, and has been a great galley reference ever since!
Interested in trying more of The River Gals recipes, or know a boater who would be?  Nicole's book RIVER ENTERTAINING is available for purchase on Barnes & Noble.com  or at Friesen Press.com/book store, search River Entertaining on Amazon.

Posted in: Volume 14, Issue 2, February 2019, Book review, Sports, News article
---
---
---