I have had a lifelong love of the water and am an avid collector of maritime memorabilia and have always loved classic wooden boats,  recently contemplating taking on the stewardship of a classic wooden boat on Puget Sound or one of the nearby lakes.  With my interest in maritime history and preservation, I have had the honor of serving several terms as a Board member for the Steamship Historical Society of America, dedicated to preserving the memories of engine powered vessels.  More recently, following my dad's love of vintage cars, my current project is a red 1983 Alfa Romeo Spider Veloce convertible.
What about you?  Are you a collector?  Recently I posted a video made by my father in the 1960s.  Of course, then it was on a reel and I can still remember the nights we would ask to see the "Trips" again. The post suddenly bought lots of comments - I even discovered some old family friends who remembered our boat and my parents.
This article, I hope will persuade you to get out the old photo albums and your own videos.  Why? I genuinely believe that in these difficult times with stay in place orders, nothing will bring smiles and chuckles faster than seeing family and friends from long ago and sharing important memories.
My dad grew up in Sanford, Maine.  He graduated from St. Lawrence University in Canton, NY, and his first job was at St. Lawrence University after my parents were married, where he eventually became the Associate Director of Development.  My brother, Brian and I were both born in Canton, NY, where we lived until moving to New Hampshire in the early 1970's.  As you know, it is a great area in which to grow up, with many things to see and do along the River and nearby. (I have enjoyed watching the other films my dad took when we visited places like Upper Canada Village)
My dad continued his career in Development, working at St. Paul's School in Concord, NH, Colby Sawyer College in New London, NH, and Bucknell University in Pennsylvania. Eventually my parents moved to Golden, CO where my dad worked at the Colorado School of Mines.  He was a great Jazz tenor sax player and had his own band.  He enjoyed playing gigs at the Golden Hotel each Friday night until a few years before he passed away in December 2019.
My mom, Runie Ann Gibson, was born in Columbus, GA, and grew up in Brunswick, GA.  She was working for Delta Airlines in Augusta, GA, when she was introduced to my dad, who was stationed at Fort Gordon in the Military Police.  They were married in 1958, I guess the romantic tale of the Southern belle meeting and marrying a Yankee.
The boat we had on the St. Lawrence was a Trojan. I believe it was 26' long, and we had it for a few years 1966-68. The boat was named after my mom, Runie Ann.  We had great times on the boat, which were thankfully filmed by my dad and mom. I am the older dark-haired boy and Brian is the blond in the film.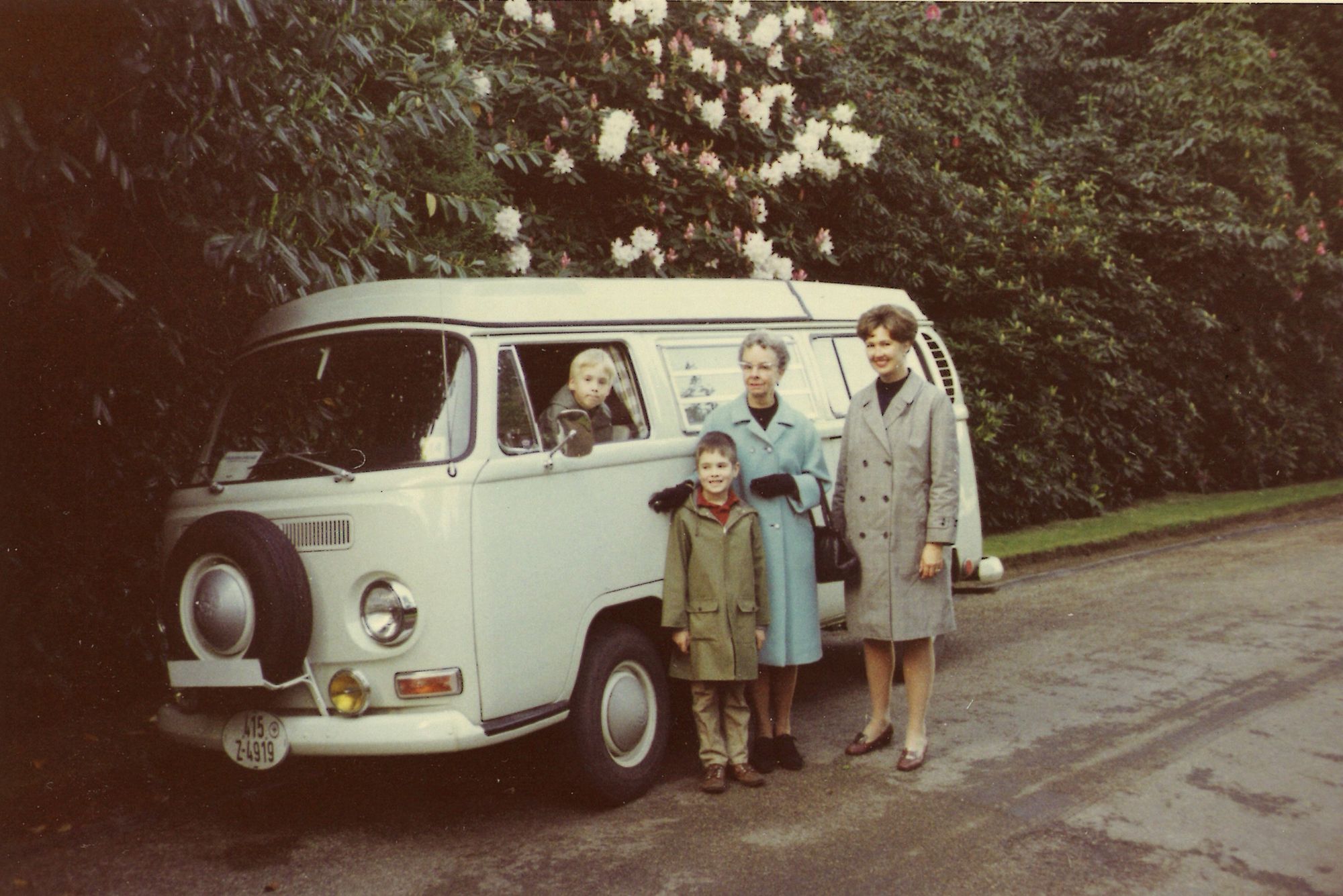 My Dad sold the boat when he got a job exchange in Wraysbury, England and used part of the proceeds to purchase a Volkswagen camper.  After his work exchange was over, we spent three months of the summer of 1969 camping throughout Europe.  The "Runie Ann" helped make that possible for us.  Another amazing adventure worthy of a book!
I still have my dad's "Captain's" hat he wore on the boat and the yacht ensign from the Runie Ann.  Somewhere packed away is the compass and some other pennants from the boat.  These are great mementos of a wonderful period of my childhood.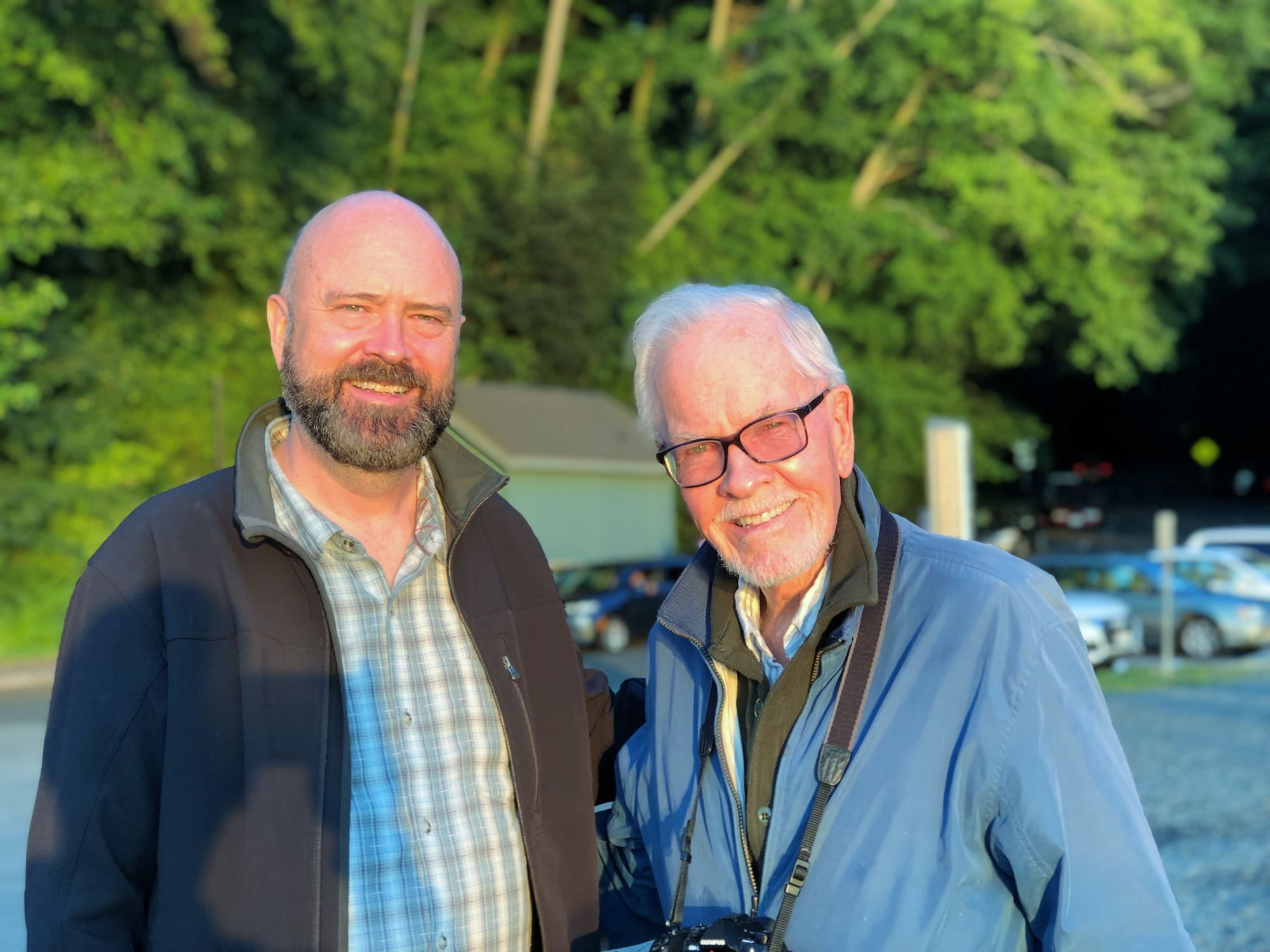 I have discovered one of the silver linings of the stay in place order has been having the time to sort through family archives of photos, films and memorabilia.  Reliving these memories with family and friends has reminded me of what is profoundly important in life, as well as how fortunate I have been with wonderful parents.  Family movies, like the film my parents took fifty-four years ago, are timeless since they show experiences that were not unique to just the Powers family, but something that has been shared by many other families who have explored the Thousand Island region by boat.  I have been warmed by messages from people who felt they were watching their own family and reliving their own memories.  So, pull out the old photo albums, or set up the old super 8 projector, and remember and share your memories with family and friends.
By David Powers
David Powers was born in Canton, NY in 1961 and currently lives in Burien, Washington with his husband Karl.  David worked in travel all his life (he says, thanks to the influence of his parents and the travel experiences that they exposed him to growing up) He worked at the cruise line, Cunard, in New York and for the past 20-years had worked for the luxury travel network, Virtuoso, before, like so many others, being laid off in March due to COVID-19.
Posted in: Volume 15, Issue 6, June 2020, History, People, Videos, Places
---
---
---