Can you help identify the places in these photographs?
In December 2020, I wrote an article in Thousand Islands Life about my Great-Great Uncle and Gananoque photographer, Arthur B. Munro, who was known as A.B. Munro.  Among my collection of his photographs are these stereopticon slides that have little or no identification. I am estimating that they were taken between 1897-1910. A couple have a hint written on the back (notated under the photo), while others have a key landmark in the picture.
Take a look and help us track down where in The Thousand Islands these were taken.
[See A.B. Munro - A Journey of Discovery, December 2020.]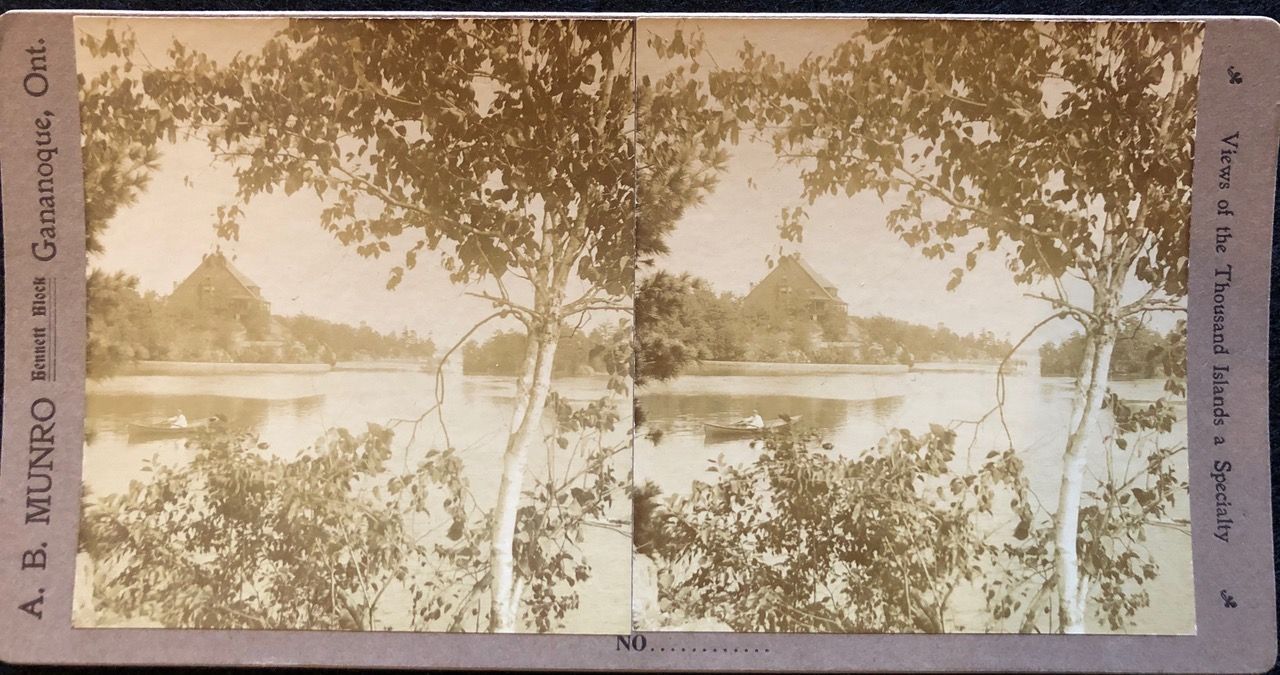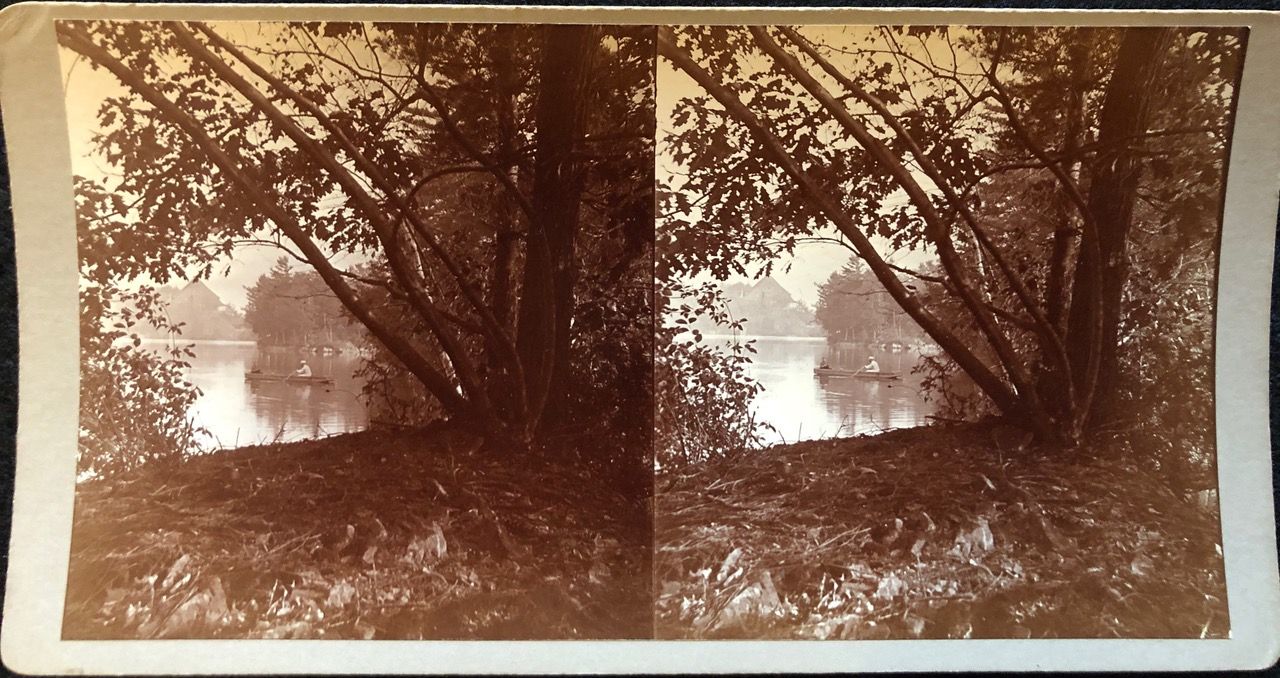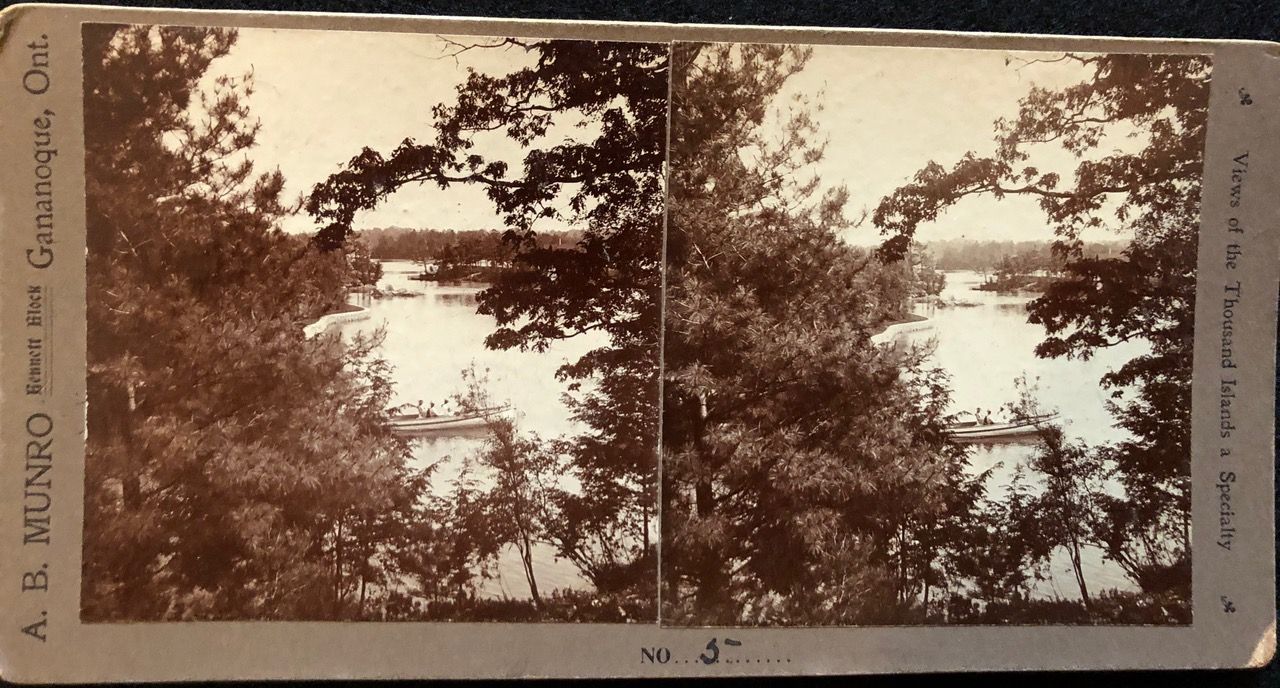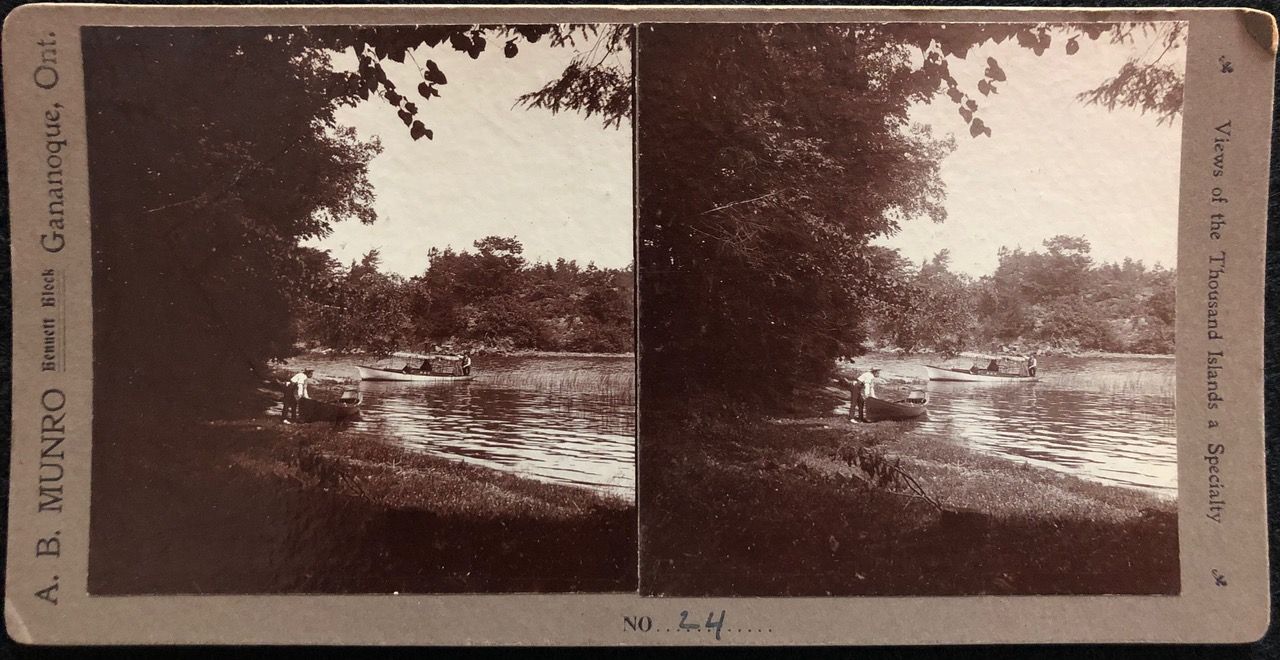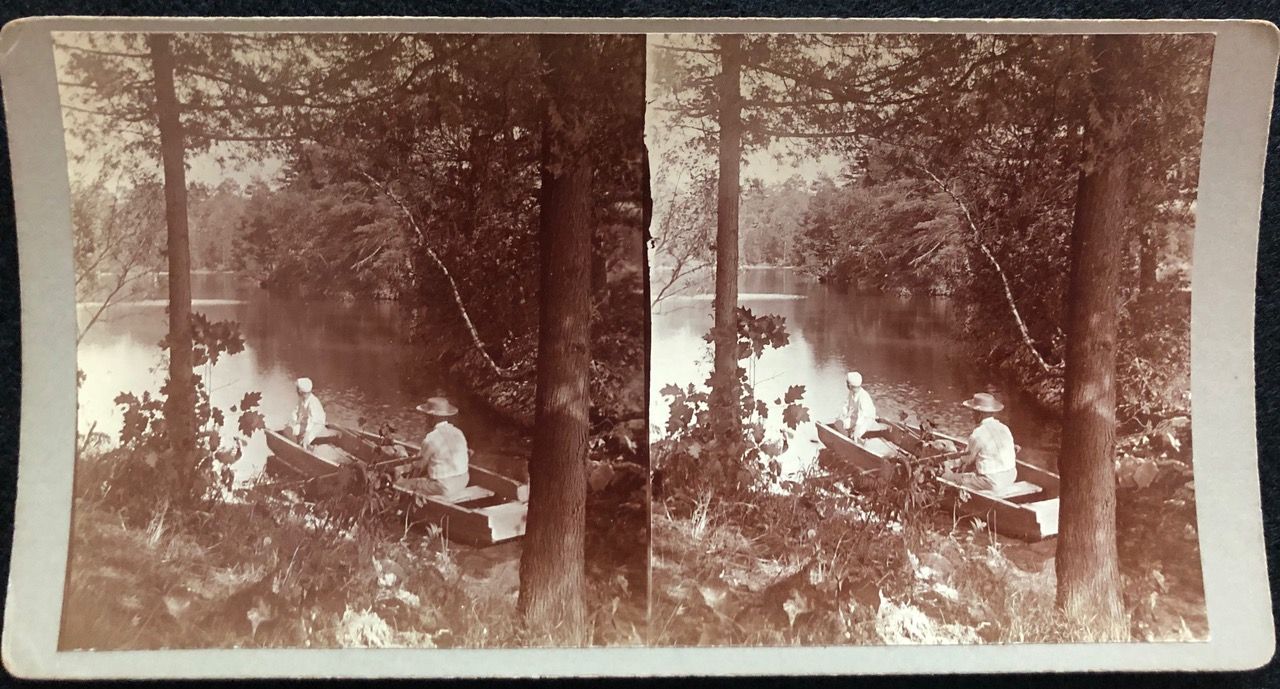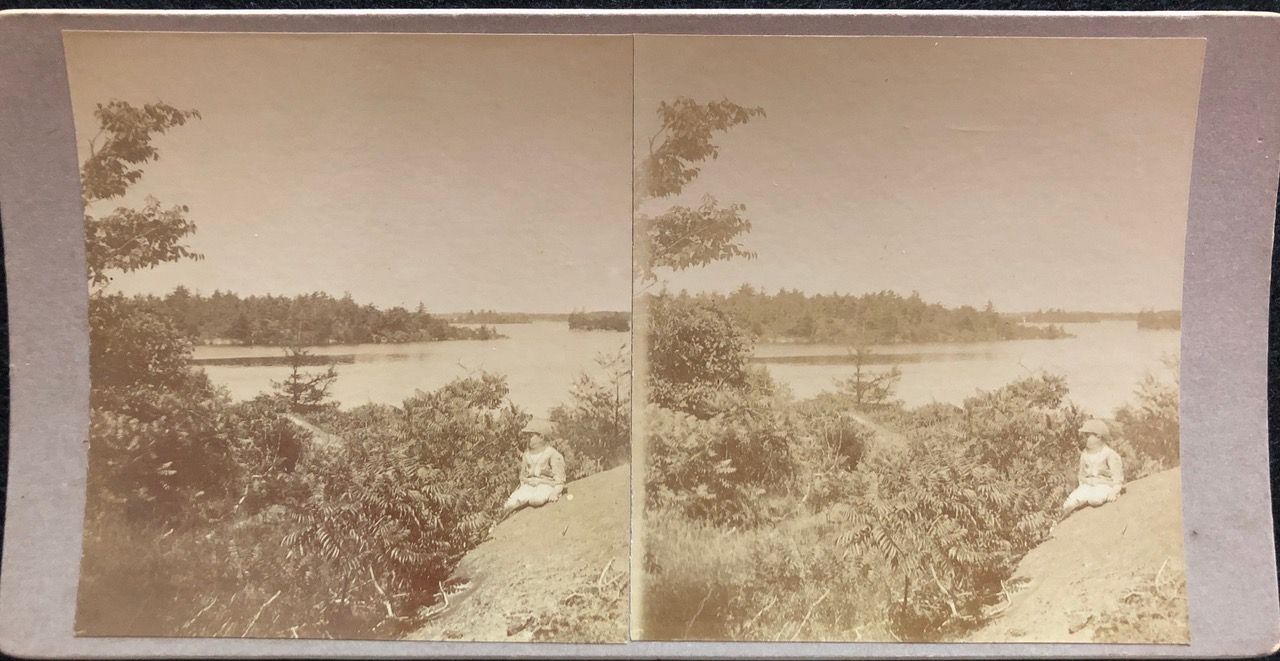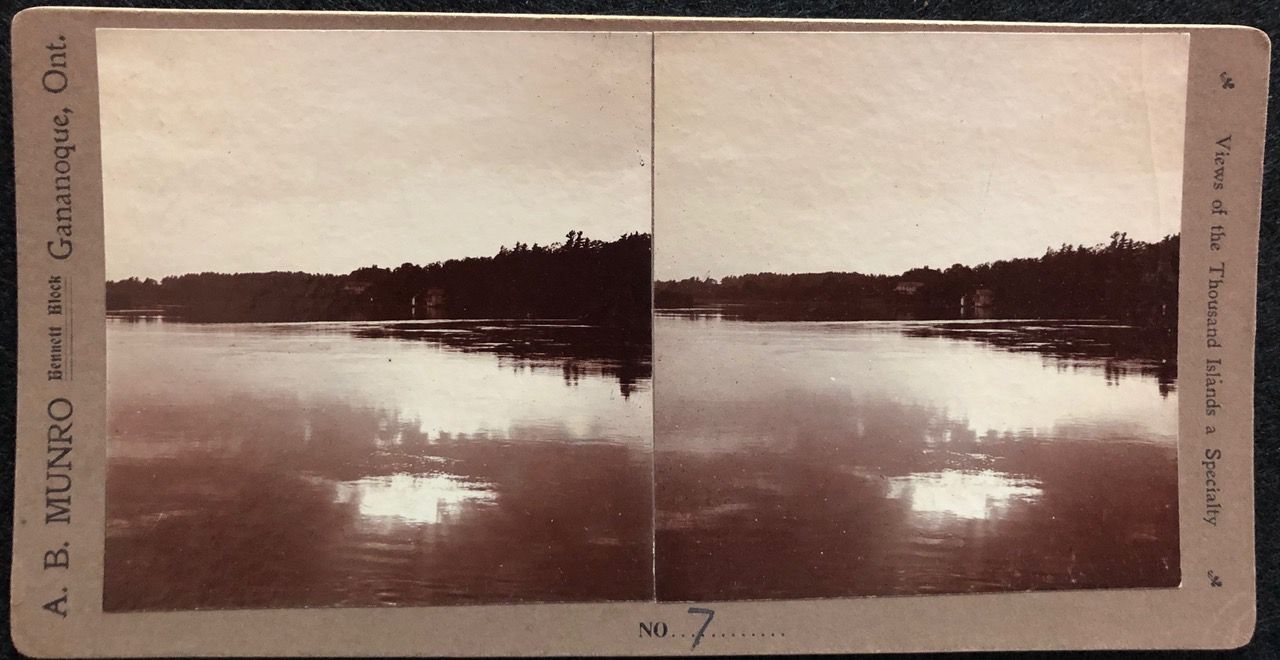 By Tom Hughes
Tom Hughes is a life-long resident of Cincinnati, Ohio, where he lives with his wife, Susan. They are both graduates of the University of Cincinnati College-Conservatory of Music, and he is a retired technology marketing executive. For the past year, Tom has been actively pursuing their family histories, including the Munro's of Mallorytown and Gananoque, Ontario. Tom is always interested in finding additional examples of the stereo views by A.B. Munro and the artwork of Henry Crofts Munro. They also want to learn more about their connections to the Thousand Islands.
Posted in: Volume 16, Issue 6, June 2021, Photography
---
---
---