December is the time of year we look back; was January 2019 that long ago? I don't think so, but we certainly had our share of flooding, winds and property damage to remember this year with concern. However, it is also a time to remember the visiting family, the marine excursions and the friends we made along the way.
Christmas in A-Bay

"Christmas is coming the geese are getting fat… please put a penny in the old man's hat. If havn't got a penny, a Ha'penny will do… if you haven't got ha'penny then God bless You." [English dance tune]
We sing that little ditty often… but in Alexandria Bay it takes on new meaning as Doug Tulloch and his band of happy elves once again will make Christmas a happy one for children in the region.
Doug writes, "River Santa will be boating into the Alexandria Bay, NY Village Dock for the 5th straight year on December 21st, 2019. He will be escorted by the United States Coast Guard Alexandria Bay Station also for the 5th straight year.
Festivities begin at 10 AM on upper James Street and Santa arrives at 11 AM with great gifts for all children 12 and under. The always popular Hay Wagon Rides will be provided through the streets, as Christmas music plays. A photographer will capture all the excitement.
Please bring the children out for this memorable event. Anyone can help provide a gift or more by donating to the Alexandria Bay Chamber - note River Santa in the memo section and send to Alexandria Bay Chamber of Commerce, 7 Market St., Alexandria Bay, NY 13607.)
Any funds collected not needed for gifts are donated to the 5 area school districts for their Backpack Programs to discretely send food home with those that need it.
Donations are collected through a Go Fund Me Account. and the days are closing in.  Shopping will take place on Wednesday, December 18.
---
Sad News
Richard Cliff, resident of Tremont Island and Gananoque,  died in November. I attended his funeral in Gananoque as Richard designed our house on Sagastaweka Island more than 30 years ago. At the reception following the funeral, Richard's son Ben said, "My father did not design houses, he designed homes."
I was smiling from ear to ear as that is certainly how we felt about his project for us. Richard studied Architectural Technology at Ryerson in Toronto graduating in 1962. He built his career in Kingston and Gananoque and formed a family business (CR Builders) in 1995 when he began designing mainland and island homes. There are many of us who enjoy our summers thanks to his unique ideas and skills. The River will miss him.

Thanks to the Team
For TI Life 2019, was a whole new experience. The new software platform, GHOST, once installed, gave this editor a lot to learn, but once she did, we were on our way.
The change was thanks to the magician behind everything IT at TI Life, Mike Cox, from Dunrobin, Ontario. Mike spent several years on the St. Lawrence and is one of our greatest fans.
While I post the material, Bill Stallan, Gananoque, is our comma policeman! He helps to correct my spelling and then we are ready for the proofreaders. Rick Taylor from Gananoque, Dane Zabriskie from Prince Regent and West Chester, PA in the winter and Georgia Barker who spent more than 28 years in a cottage at 'Shady Birches' and now lives in Blairstown, NJ, are marvelous volunteers.  Without that team and all the photographers who share their material, TI Life would never be published.
Thanks Team.
This Issue:
Photography:  8th Annual Photo Contest Winners by Ian Coristine; and those he chose for: Honorable Mentions A-L  and Honorable Mentions M-V.
History: Phat Boy, Thousand Islands Showman by Lynn E. McElfresh and A Day in the Life of Boldt Castle, circa 1934 by Tom King.
Nature: Deer Grandma and Grandpa... by Paul Hetzler
News Item: Halloween Storm of 2019: A Witches Brew First-Hand* by Raymond Pfeiffer.
The Arts: December Poetry by Waltraud Ingeborg Mack and I introduce Heron Hetzler North Country Artist and some new Books For Your Library.
Sports: For your Holiday Season we have Sudoku Puzzle #61 by Dan LeKander. Once again, we thank him for making us think!
Scott Ouderkirk Continues to video...
Last month we presented a 6-part series of video all about wooden boats! Since then, Scott has produced more. He seems to produce them so often I can't keep up! So make sure you go on his YouTube channel and check often.  And more of all enjoy!
Please Don't Forget
There is a support link on each article...  Our thanks to those who have used it in the past and for notifying me that it was unavailable for the several months. It is fixed now!
You will notice the new "TI Look" is easier to view on all devices - but the change-over is not easy.  We have gone back and changed most of 2018 and will continue over the winter months. Until then, the old site is still live.
If you are on the shoreline this month and doing some ice fishing... please take some photographs for TI Life. Stay safe though. We love to see our River every month of the year! Send them to info@thousandislandslife.com.
By Susan W. Smith, Editor info@thousandislandslife.com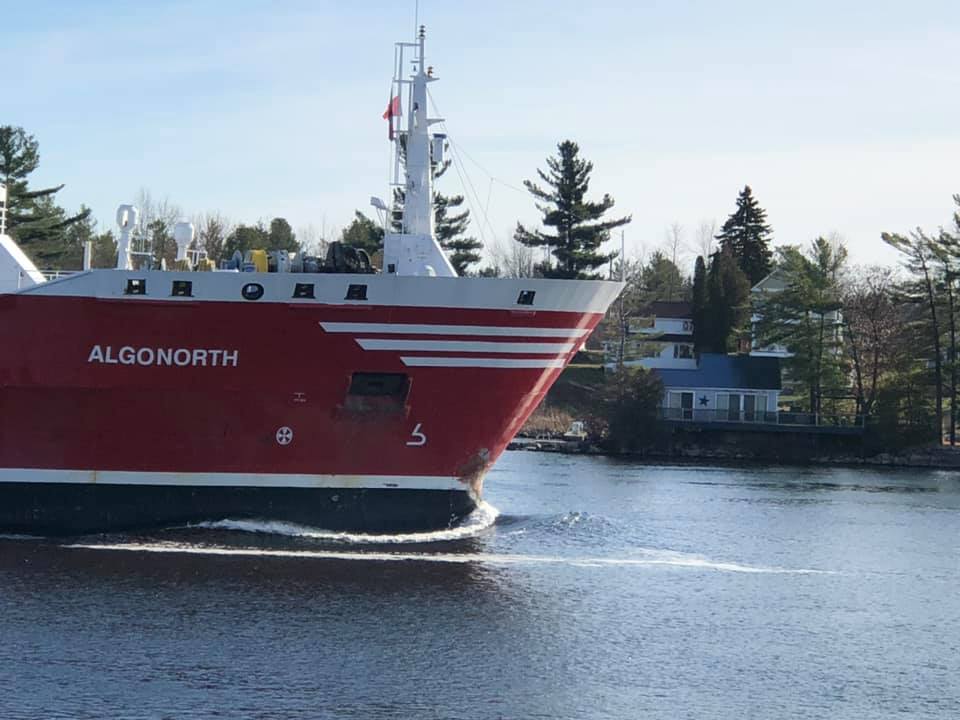 Posted in: Volume 14, Issue 12, December 2019, From the editor, Videos, Photos
---
---
---