I first met Ian Coristine in the summer of 2008 at the Wedgewood Retirement resort in Brockville where he he was giving a talk on two of his favourite topics: Photography and the 1000 Islands. I had recently returned to my hometown of the 'City of the 1000 Islands' as a writer after spending two decades as a journalist at newspapers across Canada.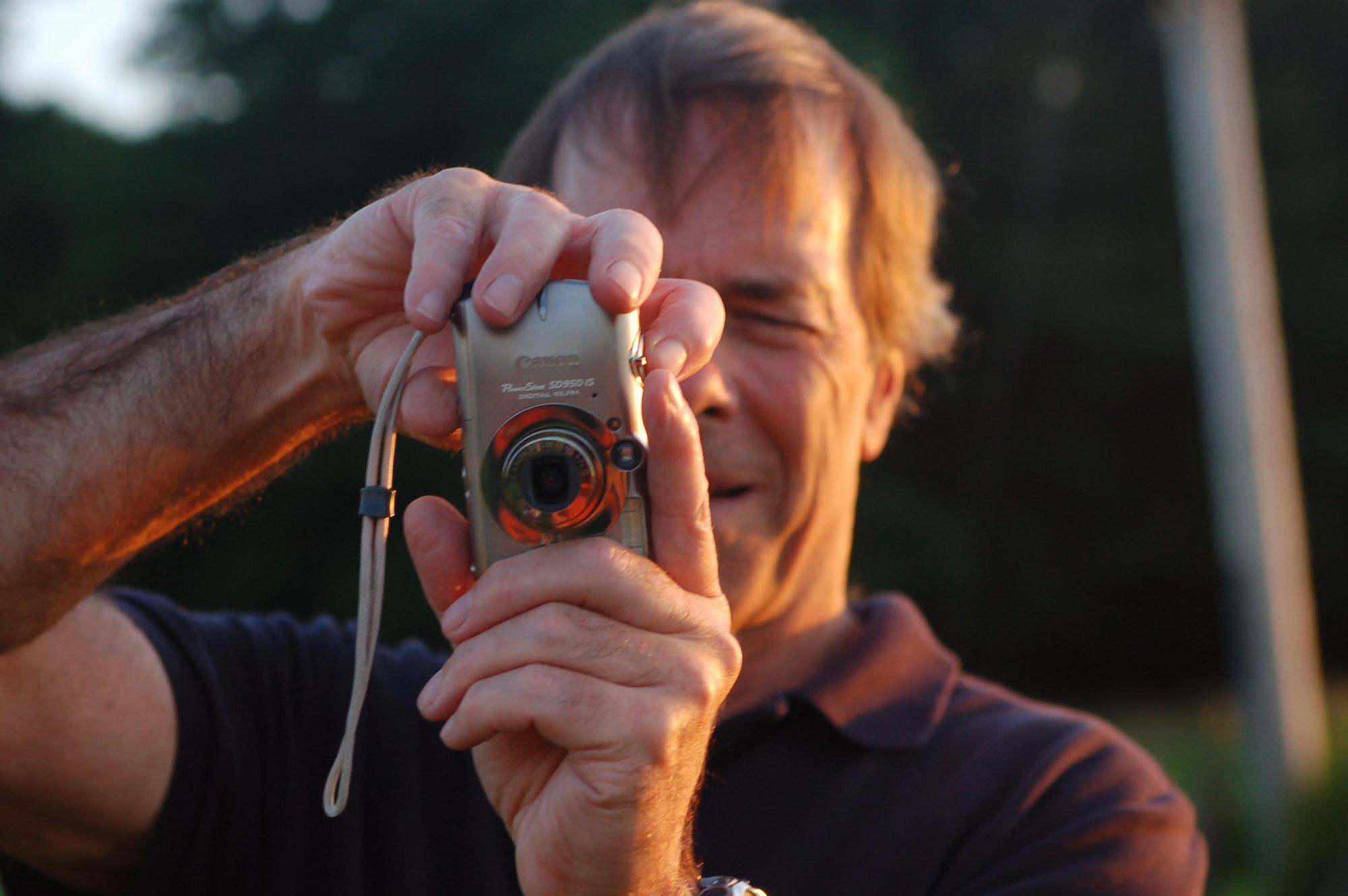 Ian's story was a good one. A race car driver from Hudson Quebec, he went on to become a pilot who fell in love with the 1000 Islands while on a chance flight over the region in his Ultralight Challenger. He started taking aerial photographs of the area and eventually printed several best-selling books, finding his own private island here in the middle of the St. Lawrence River with a natural harbour for his float plane. I wrote a feature article on Ian that appeared in the Brockville Recorder & Times under the headline 'Love at First Flight.' Having missed the River during my years away in Calgary, Toronto, Victoria and Ottawa, I mentioned to Ian that I was going to pitch a newspaper series on the 1000 Islands for the summer. By the time I had filed that first article, Ian had emailed me a long list of story suggestions. Little did I know then, that I'd still be writing about the Thousand Islands 12 years later!
Ian was more than an ambassador for the 1000 Islands. He was its champion. He wanted people to see the beauty of this amazing archipelago the way he saw it and to know it the way he knew it. It wasn't enough to showcase the area in his spellbinding photographs and award-winning books, popular with tourists and locals alike. He was on a one-man mission to put a spotlight on this spectacular place, known for its fairytale castles, historic cottages, lighthouses, shipwrecks, wildlife and its 1,864 islands in New York and Ontario, to the world. And so when I first wrote about Ian, I wrote about his world within this water world: Raleigh Island. I arrived at a cottage west of Brockville to meet Ian at its mainland dock. Ian had purchased the cottage near Jones Creek to get access to the island after he bought Raleigh. With my camera and notebook in hand, I jumped aboard his aluminum motor boat with his 'red-haired girlfriend,' a spunky Irish Setter named Molly at the bow and we set out on a few minutes boat ride to our destination.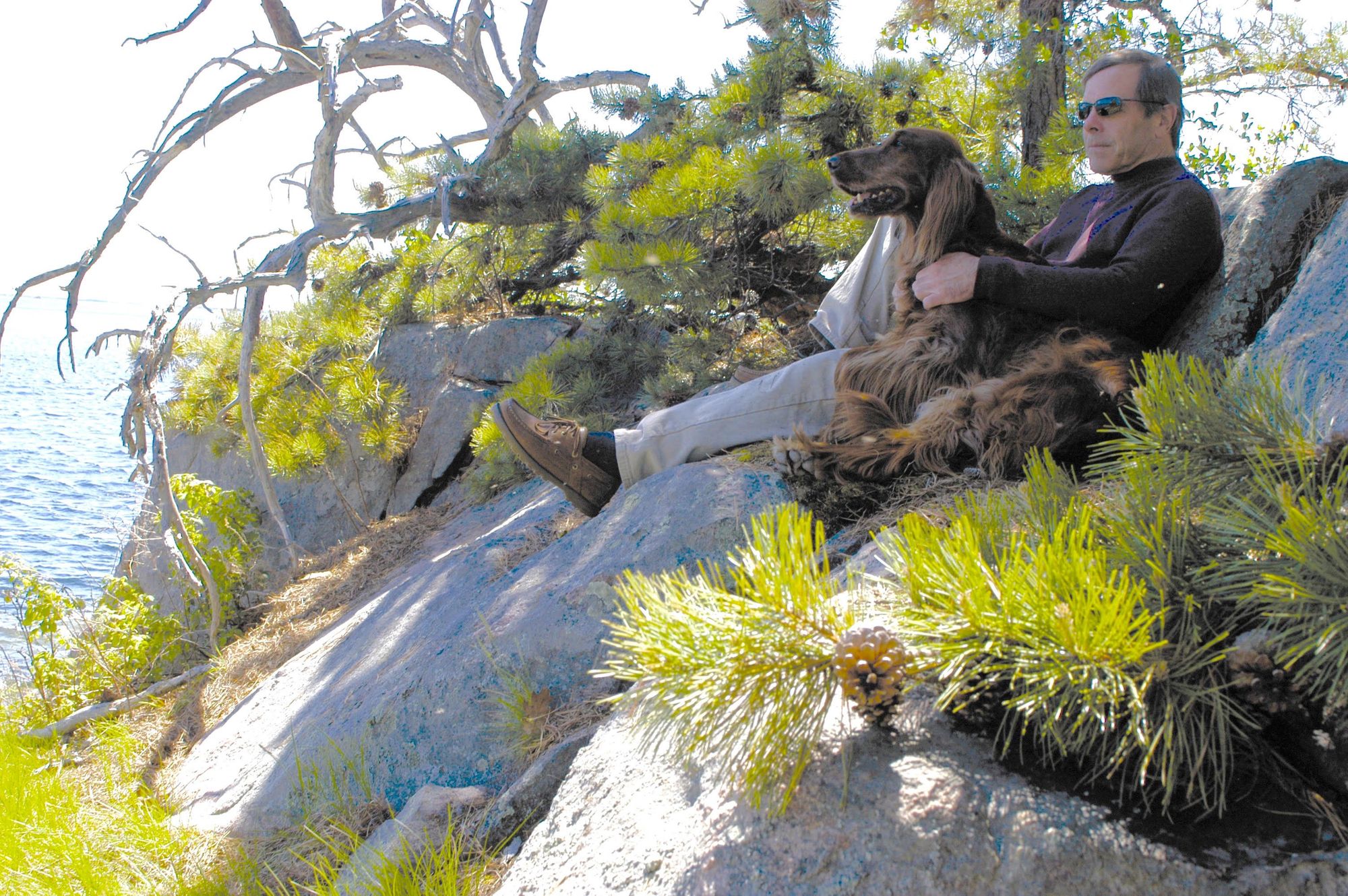 Raleigh is a Canadian island in the Amateur Group of Islands near Mallorytown located next to Princess Island. It overlooks Dark Island's Singer Castle to the west in American waters in the distance just off the U.S shipping channel. Frederick Bourne, a wealthy American business baron and Singer Sewing Machine Company president, built the 28-room castle in1905, as a hunting and fishing lodge. Today it's a tourism attraction.
Ian's 'castle' was here on Raleigh, a rustic cabin nestled amid the granite and windswept pine that would  years later be featured in his ebook: One in a Thousand. Ian delighted in touring visitors around its rocky edges. "This is my dining room," he announced proudly, pointing to Adirondack chairs around a table perched on the island's southern shores overlooking New York state. "And this is my living room," he said, sitting down on a sloping rock carved out like a sofa with Molly overlooking the island's sweeping vista downriver towards Brockville.
When he first flew over the 1000 Islands, he said he felt like he had "tripped over Heaven." Raleigh was his own piece of paradise and he couldn't believe he had found it. "When I die," he said, gesturing towards the granite beneath his feet. "Someone can just write: 'He was happy here." Inside the cottage, he pointed out one of his most prized possessions: A wooden sign given to him as a gift by one of his readers with the words: The River Chooses Some.
The River chose Ian. And he chose to generously share it with others, collaborating with journalists, writers, television producers, other photographers and tourism officials on his quest to raise its profile and, in his oft-repeated words, to: "build a better appreciation of the place."
I called Ian the 'Glue Guy' because he liked to stick like-minded people together. He happily connected me to islanders and cottagers on both sides of the border as I continued to write about the region. He was encyclopedic in his knowledge of the area's history and no matter how much he had learned from others, he had a reporter's curiosity to learn more. Ian loved the River and the people on the River loved him back.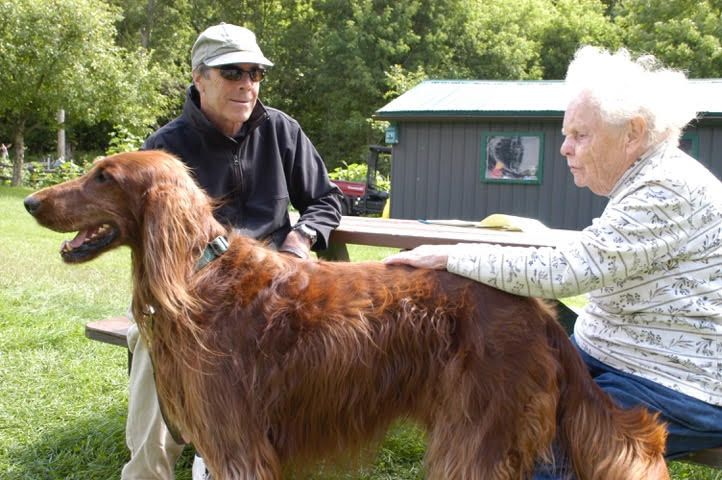 One day we set out to Grenadier Island to interview a resident and acquaintance of Ian's on the island for my newspaper series only to arrive and get a call to say they were still on the mainland and had to cancel at the last minute. They suggested we visit the island's 'unofficial mayor' June Hodge. Hodge, then 90, was one of island's oldest inhabitants. She has since passed away. Hodge told us how she lived on the island year-round most of her life and attended its school house, now defunct. Ian presented her with one of his books as a gift. "You're the man who takes all the pretty pictures!" she exclaimed.
I went on to visit and write about more islands and quickly discovered that every one of them had a story to tell. I explored Boldt Castle's Heart Island and Singer Castle's Dark Island, staying overnight at the Royal Suite to write about what it's like to be Queen of the Castle. I boarded the Canadian Empress and the tall ship Fair Jeanne to voyage through the 1000 Islands. It was a dream assignment.
Halfway through the series that summer, Ian introduced me to his mentor, Paul Malo, the late New York architect, professor, preservationist and 1000 Islands author, on his death bed in Syracuse. I had written about some of Malo's favourite places, Carleton Villa on Carleton Island, and Thousand Island Park on Wellesley Island. Malo, 78, was at the end of his life after a battle with pancreatic cancer but wasted no time in telling stories of Boldt Castle, Calumet Island and other islands I had never heard of at the time but would later visit and write about in the years that have since followed. Malo had just founded the non-profit website, thousandislandslife.com with Syracuse realtor Mike Franklin to promote the region's historic properties and he was keen for it to continue so the stories of the 1000 Islands along with Ian's photographs would be shared. It was the first and last time I ever met Malo. He wanted to be remembered as 'Mr. Thousand Islands.' Soon after, I wrote his obituary as a newspaper article which also ran on tilife.com.
To continue Malo's online legacy, Ian wasted no time in conscripting myself as a writer and Susan W. Smith, the author of the Thousand Islands book The First Summer People, as editor, visiting her at her cottage on Sagastaweka Island near Gananoque to make his case. Susie has continued at the helm ever since, recruiting hundreds of writers, photographers, islanders, cottagers, artists and historians to contribute photographs and articles about the 1000 Islands every month in the online magazine with Ian often overseeing its content and contributing his photography.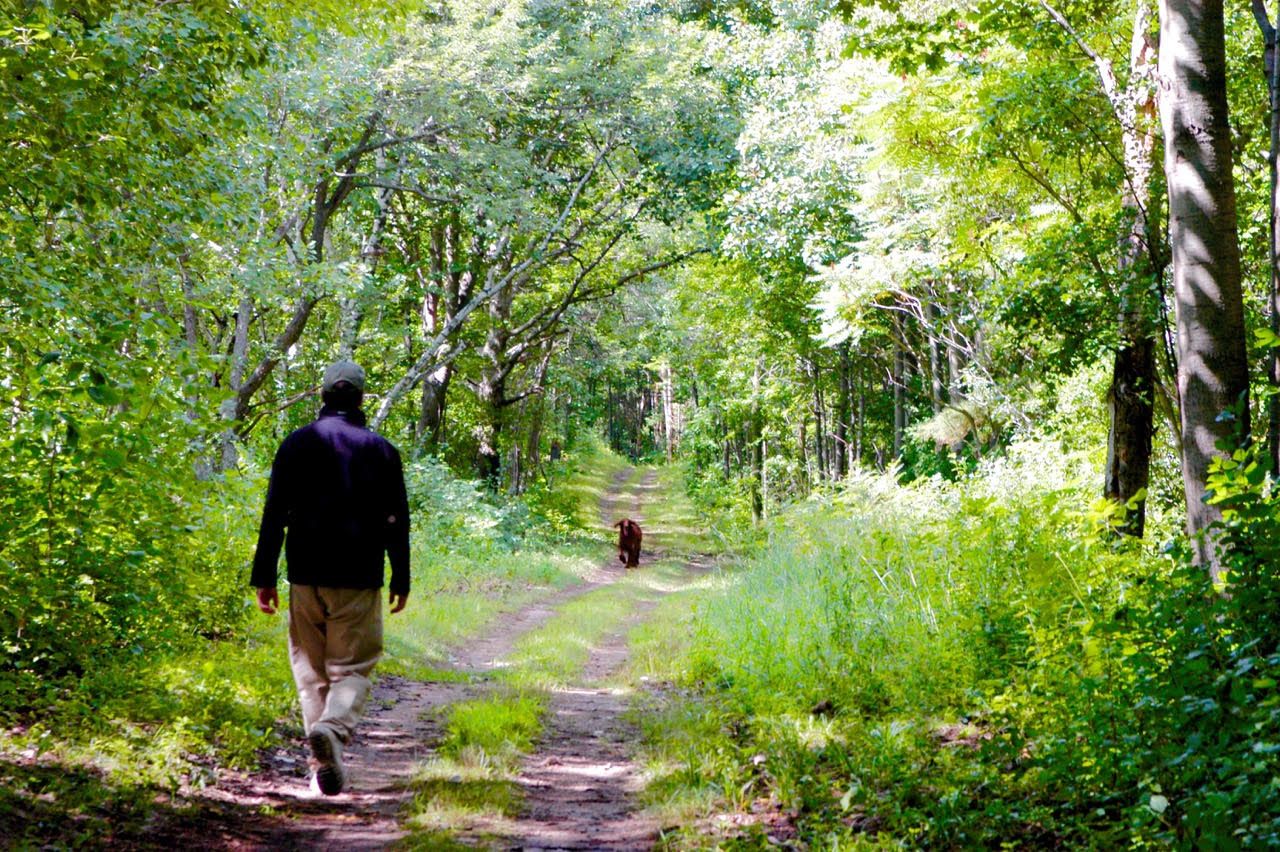 My island adventures inspired me to found and publish the annual print magazine Island Life Magazine in 2010. Ian was naturally supportive of my venture, contributing cover photos and photo essays. He enthusiastically encouraged and supported anyone who shared his vision of the 1000 Islands as a hidden gem waiting to be explored and celebrated. Ian was a key player behind Brockville's newest waterfront anchor tourism attraction, the Aquatarium at Tall Ships Landing and a vocal supporter of other attractions like Boldt Castle, Singer Castle and the Antique Boat Museum in Clayton. He has left behind a prolific legacy in his seven books and photographs (1000IslandsPhotoArt.com)  that will be remembered for generations to come.
Ian had an ethereal eye and simply captured the beauty of the 1000 Islands like no one else. He got this place. It wasn't just his aerial photography he took from his float plane while flying above us. For the past 25 years, he has captured iconic images of majestic freighters, boat houses, St. Lawrence skiffs, the Lost Channel, and the nature that surrounded Raleigh Island, bald eagles, Great Blue Herons, a mother loon swimming with its baby on its back.
Ian was both an artist and an entrepreneur, selling everyone on the place he would eventually make his home. The father of two lived his life fearlessly in varied and vivid chapters from his race car days in Quebec to his days as a pilot and flight instructor, to his days as a photographer and author enjoying what he called his 'privileged view' of the 1000 Islands from the sky and from the River on one of his very own. In the later chapters of his life, Ian found another part of the world he was as passionate about discovering with his beloved wife Lyne as they wintered in France and explored Europe. But they continued to migrate back to his favourite place in the 1000 Islands each summer: Raleigh Island.
---
The first time I spoke with Ian when I met him in 2008, I asked his for his advice to aspiring photographers. "Just show up!" he said. The last time I spoke with Ian was the day he died. My husband Hugh Grout and I had just purchased his and Lyne's mainland cottage across from Raleigh Island the night before on Valentine's Day.
I didn't even know Ian was sick. But when I got up the next morning I came across some online posts by tilife.com suggesting he was not well. I immediately called Susie Smith in Florida and was told Ian was indeed very ill, his life suddenly and shockingly cut short by pancreatic and liver cancer. He was expected to die later that day. He had already called Susie to tell her that Hugh and I bought his property and he wanted to call us. "I don't know why everybody's crying," he told me when he reached me with Lyne on the line at his side. "I've crossed everything off my bucket list. It sucks that it's been cut short but I've done everything I've wanted to do. Whatever you do in life, cross everything off your bucket list," he continued, adding he was "thrilled" Hugh and I bought his mainland home and that we made an offer hours after it was listed.
They had subdivided the property with the cottage but kept a lot for a dock connecting them to Raleigh Island. "You guys did what I did with the island," he said."You just did it." I asked them if it would be O.K. if we visited the property later that day to be there in spirit with him as he was surrounded by family and friends at their Brockville home. "Of course,' he said, without hesitation. I told him how grateful I was for everything he'd done for me and that his legacy would live on in his photographs and in all the hearts he touched in the 1000 Islands.
When Hugh and I arrived at the cottage a few hours later, its dock and most of the bay was cloaked in a blanket of snow and ice. It seemed as though time was frozen as I looked out onto Raleigh Island. Ian died that afternoon. I thought about that summer day nearly 12 years ago when I first showed up here at this dock to interview Ian and took a photograph of him with Molly on his favourite spot on the island. A cheerful sound from a tree branch above pierced the silence. Chick-a-dee-dee-dee. Chick-a-dee-dee-dee. I lost sight of the bird's fluttering wings as it disappeared into the chalk white sky above the River with its privileged view.
I thought about Ian's last words to me. And I knew the words my friend and mentor would have wanted me to write: He was happy here.
By Kim Lunman Grout, Publisher, Island Life Magazine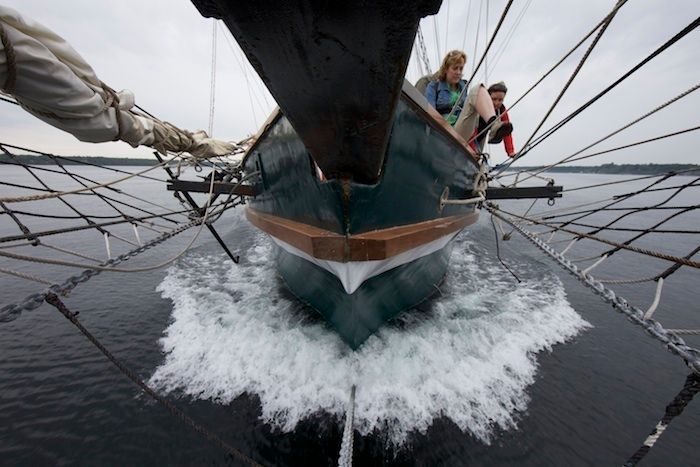 Kim Lunman Grout has written over 75 articles for Thousand Islands Life! Several were reprinted from her most popular Island Life print magazine. Kim and Ian Coristine were the partners who for many years helped to guide this editor to produce TI Life each month. Kim's tribute is one example of her ability to write powerful words and we thank her.
[Header photo by Michael Joyce]
Posted in: Volume 15, Ian's Issue, March 2020, People, Places, Photos
---
---
---