Almost US Thanksgiving time, and even though some of us have left the River – we are happy that the weather has been spectacular – and very sorry that the water is so low. Suffice to say, it is a good time to remember Summer 2022 and to look forward to Summer 2023.
This From the Editor allows me to report on River happenings, remind you of coming events and this month ask for forgiveness.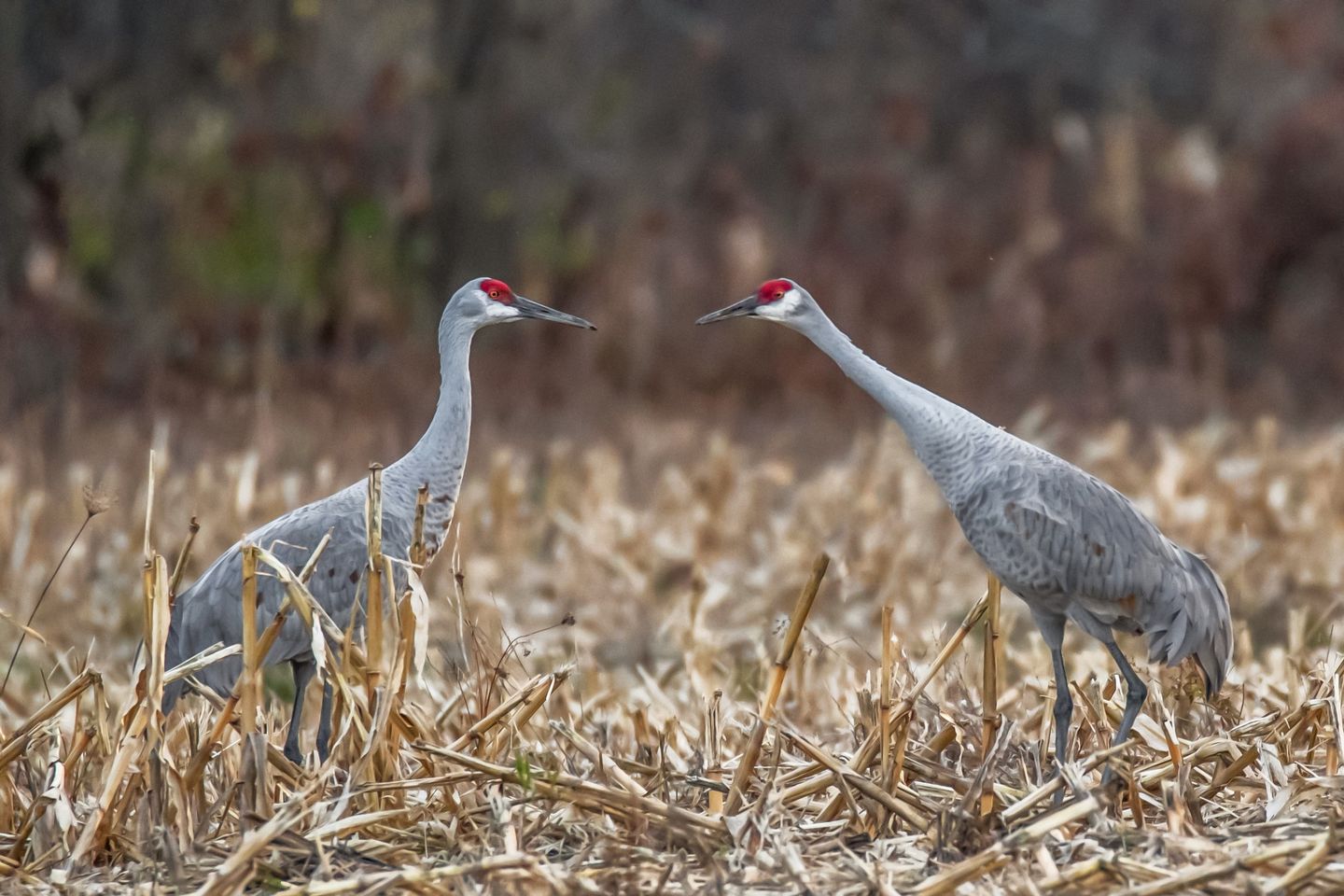 TI Life Correction
One of our observant readers went back to an older article. She not only said she found a lot of interesting material, but she also found a big mistake. In July 2012 and August 2012, I authored two articles describing some history of the building firm, Mitchell & Wilson. Thanks to Ewart Richardson, I was loaned the M&W Minute Book and for several days, including a guided tour by Ewart, I learned all about this important Gananoque enterprise. This is the paragraph that got me in trouble.
George and Jane (1824-1908) had four sons and five daughters. George loved music and, as there was no organ at St. Andrew's United Church, it was he who struck the tuning fork to lead the singing of psalms and hymns!  In honour of their parents, the family installed a stained-glass window in the church with the inscription "To the Glory of God and in Loving Memory of Geo. Mitchell and Jane Brown who worshipped in this church from its organization for upwards of 40 years."
For some reason, nobody caught my error as it was not St. Andrew's United Church but rather St. Andrew's Presbyterian Church on Stone Street in Gananoque. Of course, now I hang my head in shame, but thanks to Ms. Google, I found additional information about the Church, and you can too, by reading the "2015 By Law Heritage Designation By-law No. 2015-118 as amended by By-law No. 2021-049 Schedule 'B' statement of cultural value or interest and heritage attributes St. Andrews Presbyterian Church . . ."
Unfortunately, this editor cannot go back and make a correction online, but we hope this will suffice and know that rather than my being upset that my mistake was discovered, I am extremely grateful. If you find other mistakes, never hesitate to let me know.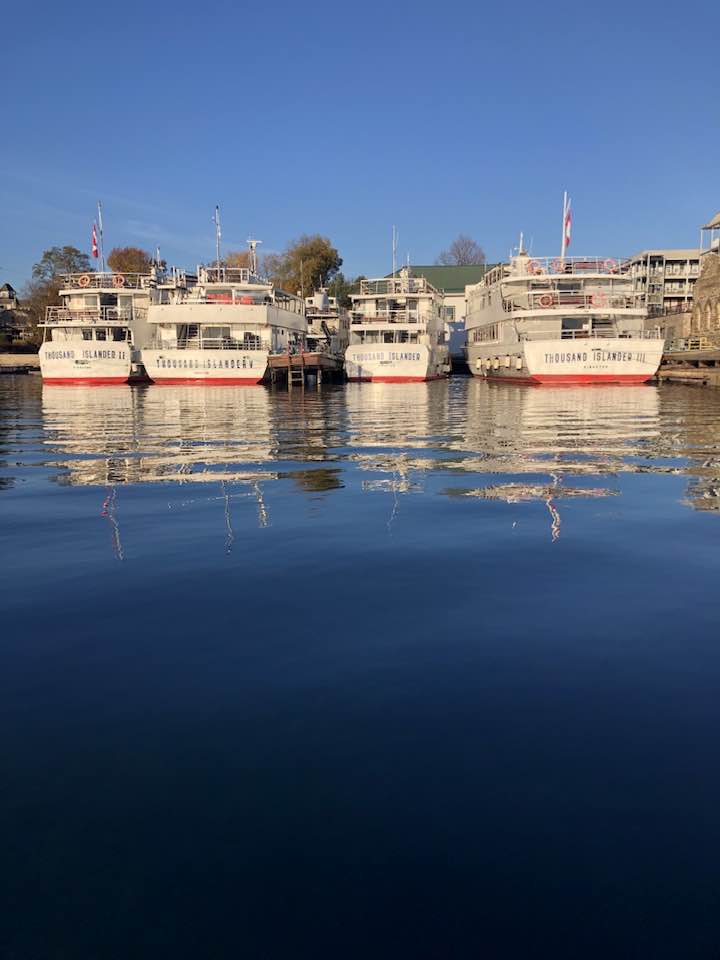 Clayton's Citizen of the 2022
Those of us in the non-profit world in Clayton and the North Country will recognize Jim Schnauber and his wife Patti Wood for both are incredible volunteers in their community. Once again Clayton has chosen a terrific recipient of the Citizen of the Year award.
Santa is Coming to Town
Yes, it was back in January 2016 that we gave a "A Big Shout Out to Doug Tulloch" in TI Life. My story started out as: Take the power of giving, add a touch of social media, and top it off with a "never say die" individual named Doug Tulloch, and what do you get?
The 2022 answer is the continuation of a wonderful Alexandria Bay Tradition. bringing Santa to Town on a boat. Yes, it is happening again.  Be sure to keep checking the 1000 Islands Santa River Festival on Facebook and join the fun. We especially encourage to donate!
Susie and her Button Collection
Many readers know I collect antique and vintage buttons. A few weeks ago I attended an online Button Chat when a member spotlighted this card of buttons. Her nephew had bought a new sailboat, so she put together a card with several yacht club buttons. When she showed it she suggested that the Thousand Islands Yacht Club button was probably a Canadian club. "OH NO!" shouts Susie, "I guarantee it was in the United States, very close to   small New York town of Alexandria Bay!"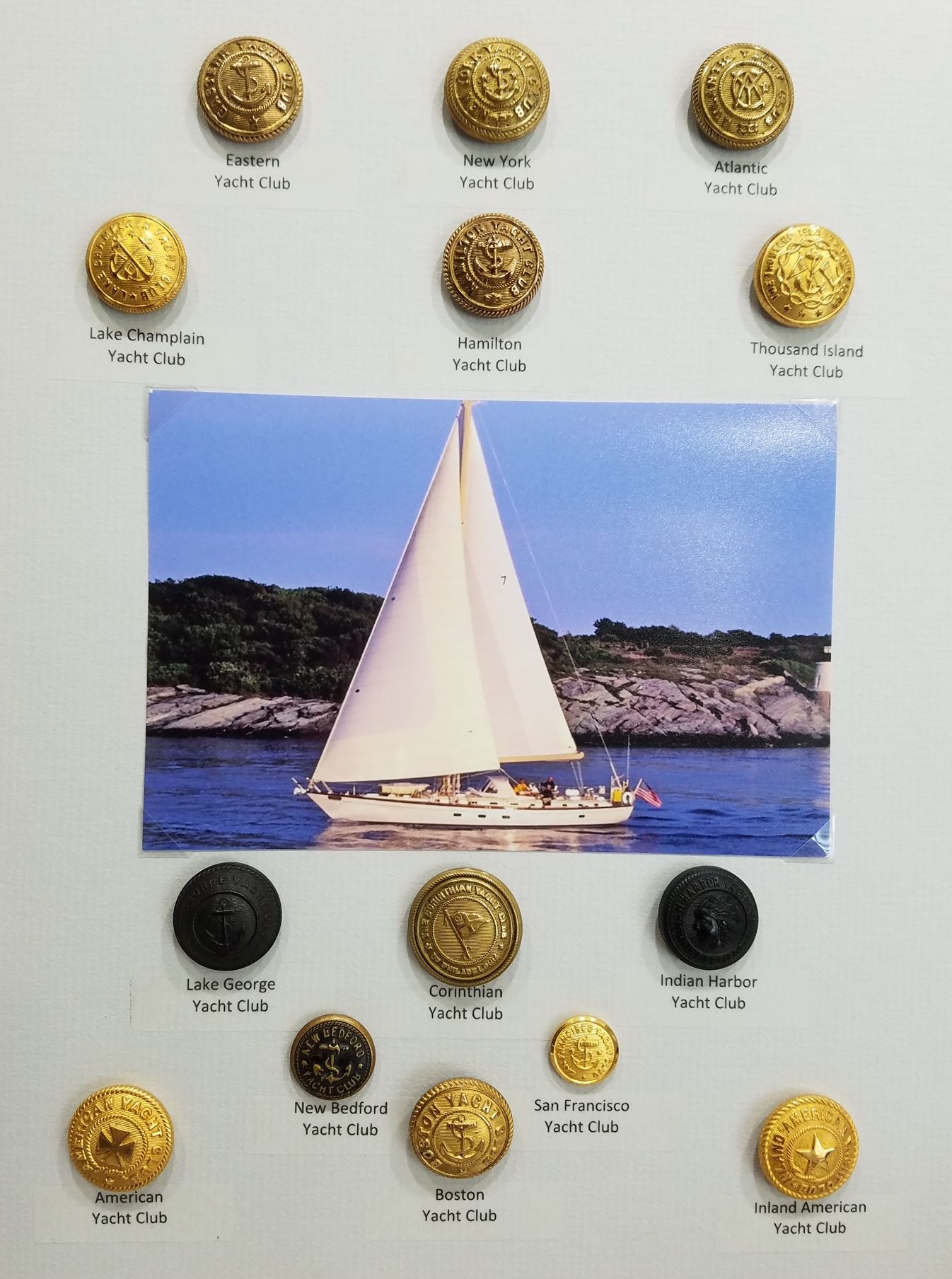 Photos 2022
No longer here on the River? No worries, we have lots of lovely reminders. And while you are sorting photos be sure to enter the 2022 Photo Contest. Enjoy: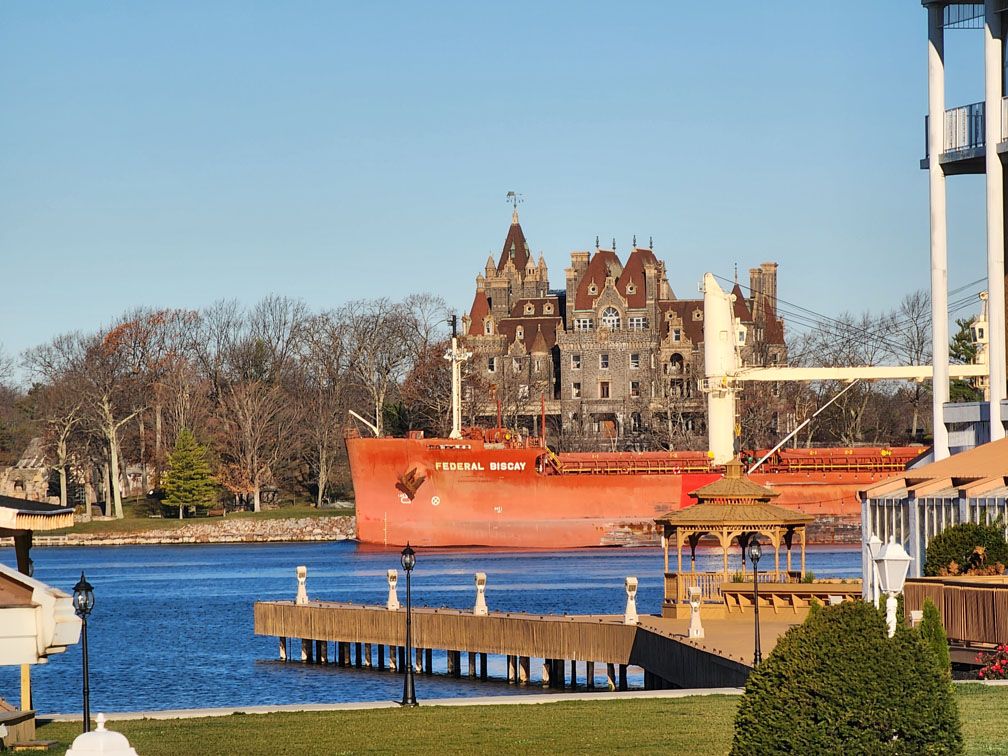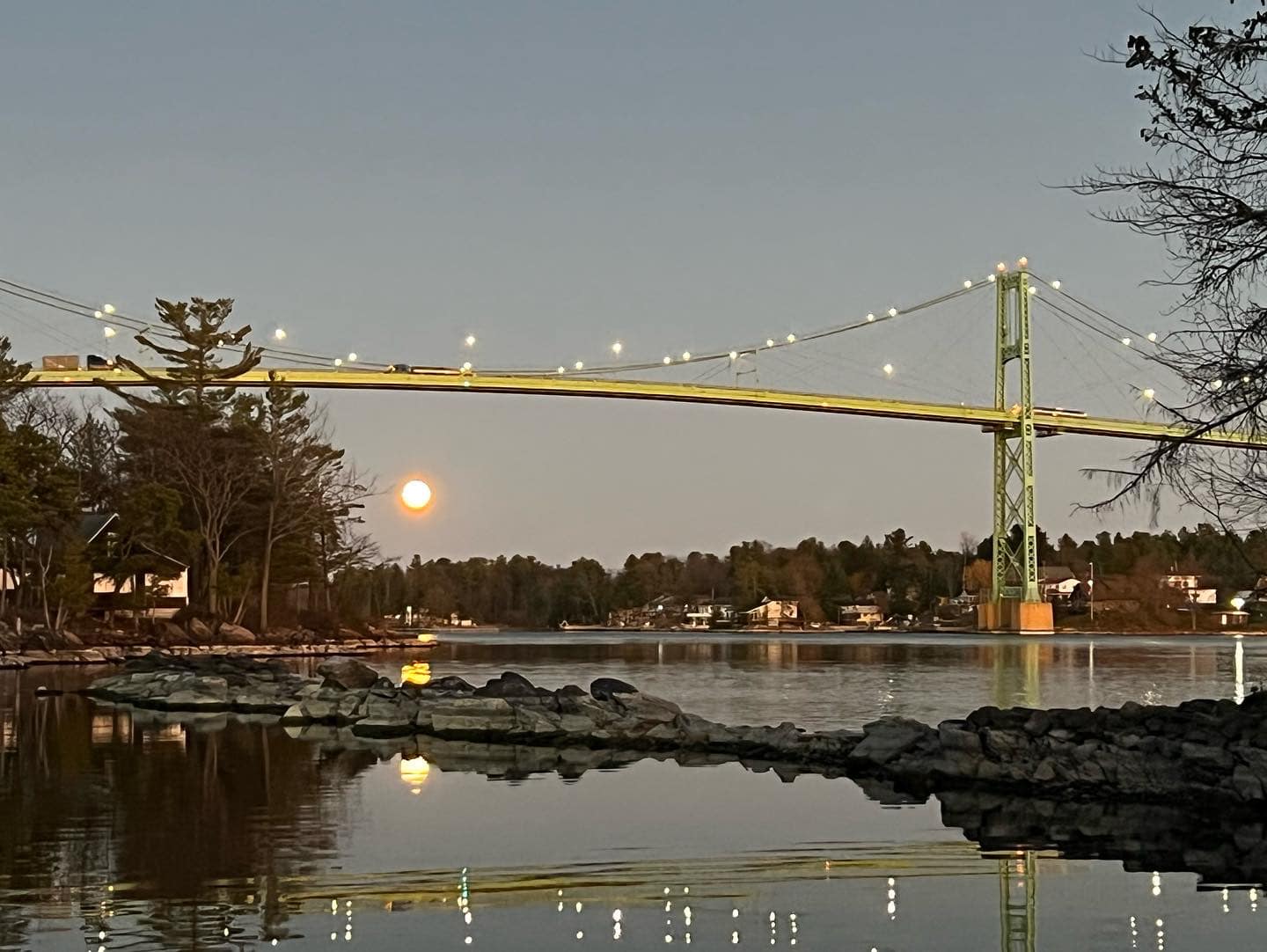 Conclusion
We have a dozen articles this month. Please leave comments or questions or send them to me to post (there is a glitch using some web browsers.)
By Susan W. Smith, Editor, info@thousandislandslife.com
And the TI Life Team:
Elspeth Naismith is the "Real Editor"; Georgia Barker, Dane Zabriskie, and Rick Taylor are our proofreaders. In addition, Jennifer Caddick has taken over social media; Beth Lavos is posting books; Marie-Anne Erki is our illustrator; and last but not least is Mike Cox, our IT Magician.
Header photo courtesy James R. Miller
---
Posted in: Volume 17, Issue 11, November 2022, From the editor, Photos
---
---
---