At the time of his death in 1891, Phat Boy, Edward Fredrick Babbage of Rochester, NY, age 51, was regarded as the best tour guide on the St. Lawrence River. Tourists sought him out. He had a "little house," as he called it, on the wharf in front of the Cornwall Brother's Store. There he dubbed himself "the bureau of information." Every day, he answered hundreds of questions concerning the Thousand Islands, claiming that he was familiar with every point of interest from Toronto to Montreal. Phat Boy also knew the schedule for every train and steamer line in the area. But his repertoire included more than just points of interest and schedules. Phat Boy rubbed elbows with rich and poor alike and gleaned from his interactions all sorts of stories and tales.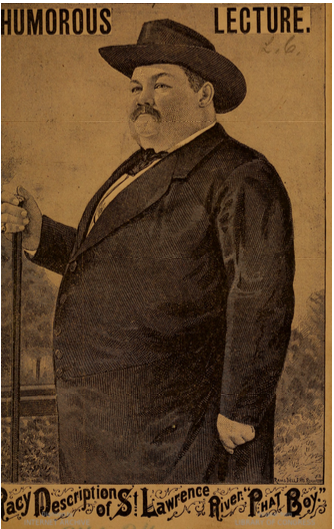 Babbage had honed his skills as showman as an agent for minstrel shows. He knew how to attract a crowd, then captivate them with humorous stories. Phat Boy was charismatic. Newspaper accounts described him as being "courteous and obliging to all" and "as funny as a Humpty Dumpty Show and one will almost Laugh himself to death listening to him recite his experiences with all classes of people."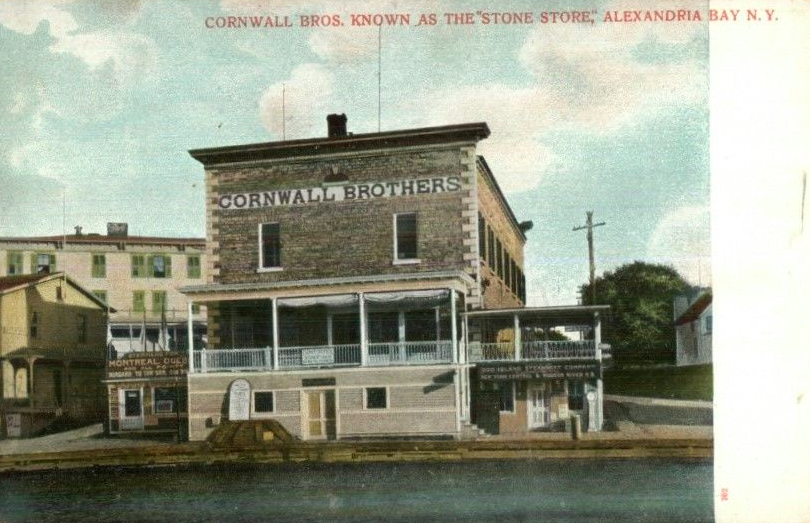 He did not come by his nickname lightly. Phat Boy, was an apt moniker. Mr. Babbage tipped the scales at around 365 pounds. When an impertinent lady once asked, "Were you always as large as you are now? "Phat Boy replied, "Yes, ma'am! I was born so." But clearly that wasn't the case. Phat Boy had a twin brother, Dr. Edwin Francis Babbage. The twins started out the same size but by adulthood, Edward was clearly the heavier twin. It was Phat Boy's friend, "Happy Cal" Wagner who coined the nickname. Happy Cal was sending a telegram his friend while he was at home in Rochester. Knowing that Edward's twin brother had the same initials and not wishing any confusion, Cal sent the telegram to "Phat Boy Babbage." The nickname stuck and became his professional persona.
As front man for various minstrel troops, Phat Boy traveled far and wide and often boasted that "there was not a town of 5,000 inhabitants in the United States which he had not visited." He first came to the St. Lawrence River in 1873, when he was engaged as a tour guide on the Royal Mail line of steamers running between Toronto and Montreal. Evidently, the St. Lawrence won his heart, for he spent the next 18 years on the St. Lawrence.
Phat Boy was hired as a travel guide by a variety of steamers—Sylvan Stream, Islander, Island Wanderer, New Island Wanderer—to name a few. Phat Boy would stand in the bow of the boat and entertain the passengers with historical descriptions of the scenery and tales about people along the River.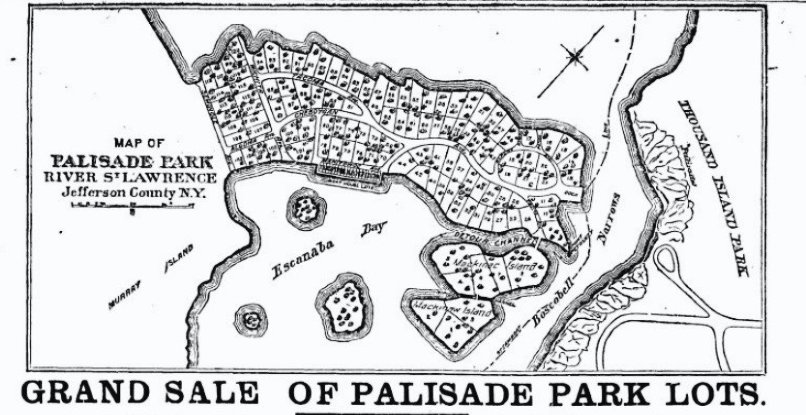 Despite having spent eighteen years on the River, Phat Boy had never purchased property. Finally, in 1891, Phat Boy finally bought a lot, at Palisades Park, a new development at the foot of Murray Isle near the Narrows, but he died before he was able to build a cottage there. He was staying at the Marsden House in Alexandria Bay. On Tuesday, June 24th, 1891, he left his little house on the wharf, complaining that he didn't feel well. He walked back to the Marsden House and told the clerk that he would retire to his room. He started up the stairs, whistling a merry tune, which stopped abruptly when he reached the top. He called down to the clerk and asked that a doctor be summoned immediately. He collapsed before a doctor could be reached and was dead.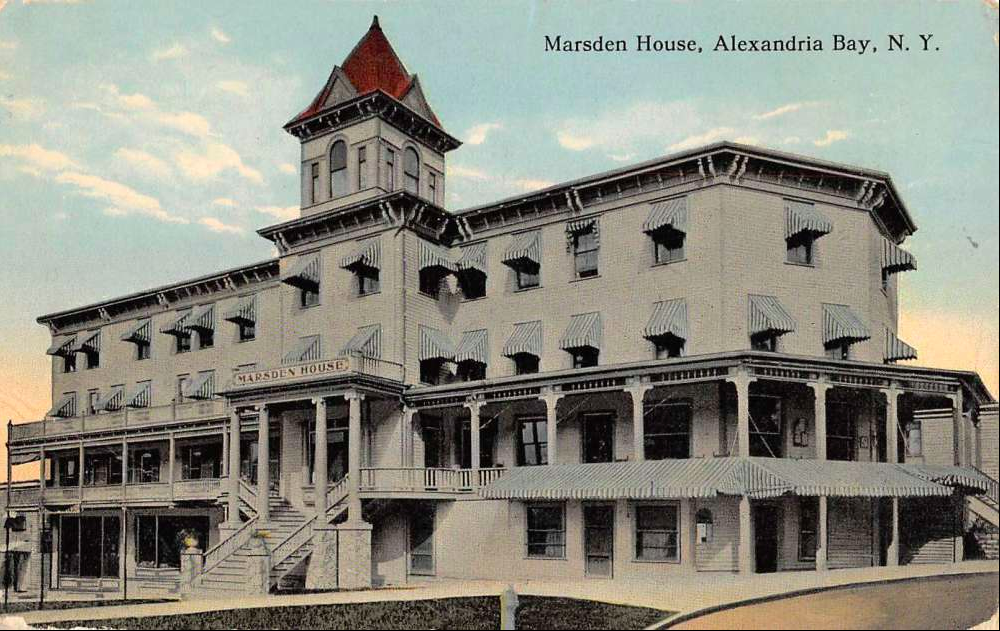 His daughter, Miss Florence Babbage took over at the little house on the wharf, but found that she could not fill her father's large shoes.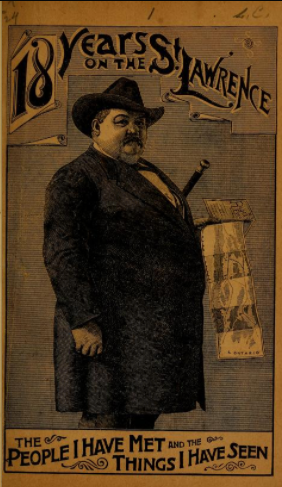 Luckily for us, Phat Boy was also a writer. Starting in 1883 and every year after for the next, he penned a guide of the River for the next eight years. The last edition was in 1891, the year of his death. Most editions can be found online through various libraries around the country. The titles started off somewhat mundane, "The Phat Boys' Delineations of the St.  Lawrence River." all the way up to his 8th edition, "The Phat Boy's 18 Years on the St. Lawrence: The Phat Boy's Racy Description of the St. Lawrence River." Sadly we can't enjoy the showmanship of Phat Boy's buoyant personality, but we can read his informative and sometimes humorous descriptions. Phat Boy's charisma lives on in his guidebooks.
By Lynn McElfresh
Lynn McElfresh came to Grenell Island for the first time to meet her fiancé's family, in 1975. She became part of the family, and the island became part of her life. Lynn and her husband, Gary, spend their summers in the Thousand Islands and their winters in Dunedin, Florida. To see all of  Lynn's island experiences, search TI Life under Lynn McElfresh.
And as an added bonus two months ago, we announced Lynn's first of nine novels... Grenell 1881, now on sale in several River locations.  See our TI Life Review, written by Janet Staples, and... buy it, read it and enjoy it!
Posted in: Volume 14, Issue 12, December 2019, People, Places, History
---
---
---