The club was named after the Oswegatchie River that flows into the St. Lawrence at Ogdensburg. Oswegatchie is an Indian name that translates roughly to: The Place of the Dark Waters. When I was a kid, I asked someone what Oswegatchie meant. They quickly replied, "Oh that's Indian for horse we got you."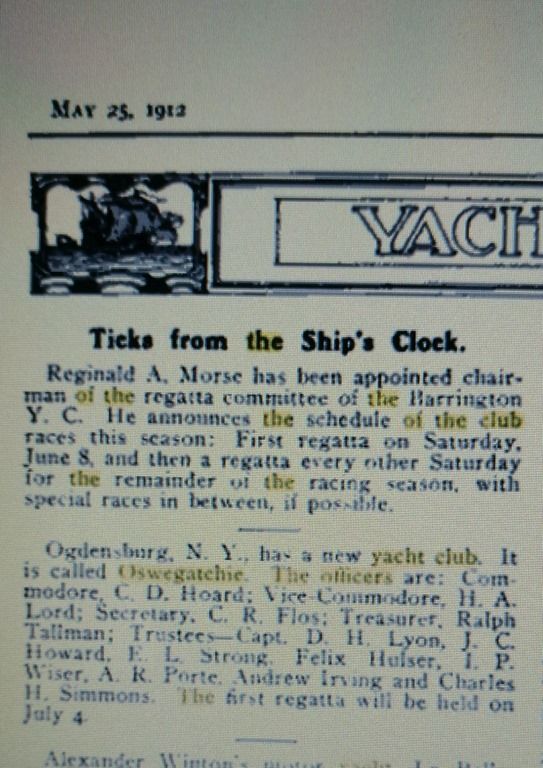 The club was named after the Oswegatchie River that flows into the St. Lawrence River at Ogdensburg. Oswegatchie is an Indian name that translates roughly to: The Place of the Dark Waters. When I was a kid, I asked someone what Oswegatchie meant. They quickly replied, "Oh that's Indian for, horse we got you."
The club house was at the foot of State St. right on the banks of the St. Lawrence. The club maintained post office box 58 for correspondence. During 1912, the Oswegatchie Yacht Club held it's regatta on the 4th of July. The one design trophy that year was won by D.H. Lyon in his number boat "Betty" number 6. Also of note in the 1912 newspaper clipping are the names E. L. Strong and J.C. Howard. They were both members of the Chippewa Yacht Club. Andrew Irving is mentioned. His exploits as an outdoorsman are well documented in the book about the Pontiac Club frequented by Frederic Remington. The name of the book is They went to Heaven Before they Died.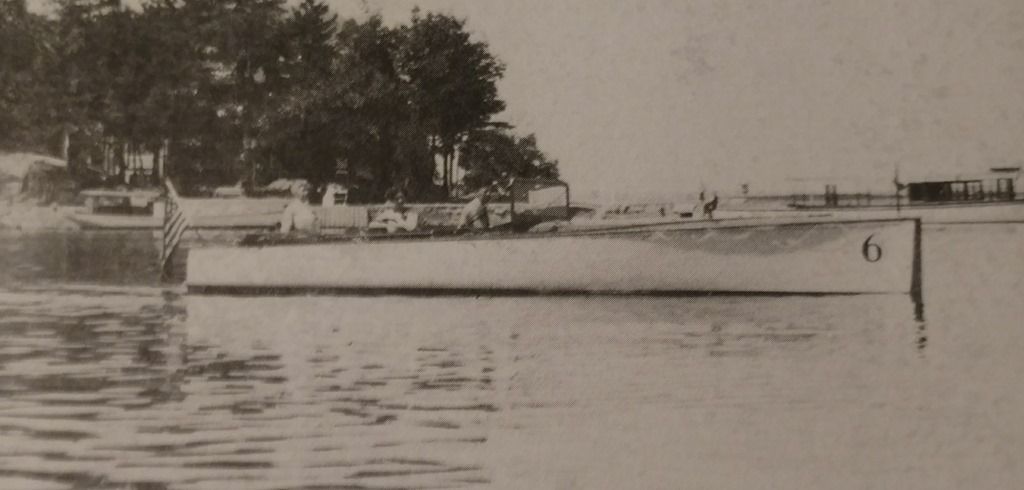 An Ogdensburg Advance article from 1913 announced that the club had built a lawn bowling green and had two tennis courts in the works. They had scheduled an annual cruise that was to depart the Yacht Club dock enroute to "Allan's Dock's". Transportation was available to members by boat or automobile. At Allan's Docks there was a banquet and "the finest overnight accommodations".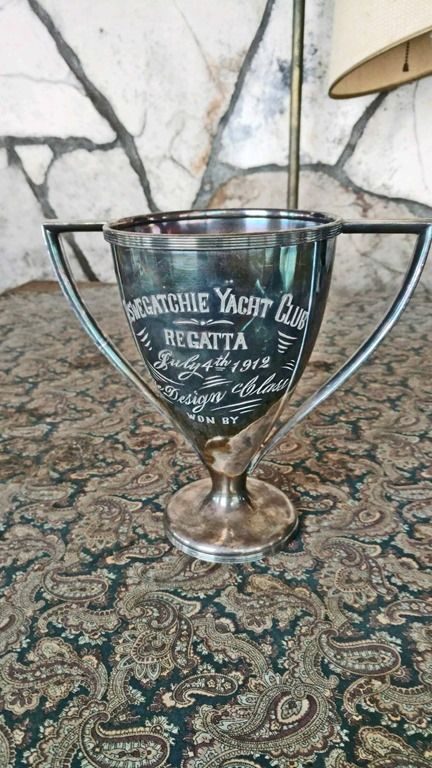 The last reference to the Club is a short notice in the Ogdensburg Advance,on Dec. 31, 1933. It read: "Oswegatchie Yacht Club property to be sold in foreclosure proceedings." The Depression was apparently too much for the club.
By John Kunz
John Kunz and his wife Kelly are summer residents of Chippewa Bay. They winter in Watertown, NY. Along with their three sons, they enjoy the River on a four-season basis - Sailing, Rock Climbing and Skijoring.  In October 2018, John wrote about the Thousand Islands Cup. Be sure to see this one. Also, in February 2016, John took us Skijoring in the Thousand Islands.  Read that article again, so you are ready for Winter 2019!
---
Comments
Comment by: Cliff Yates
Left at: 5:08 PM Wednesday, November 14, 2018
Another great article by local John Kunz. During our summertime at the island, I often cross the Oswegatchie before entering Ogdensburg. I always wondered about the origin of the rivers name. Sad that the yacht club did not survive, or at least be revived at some time. Thank goodness the Chippewa Yacht Club is still alive and thriving. Looking forward to more articles by John Kunz.
Comment by: Jack Patterson
Left at: 5:50 AM Sunday, November 18, 2018
Thank you. I know some history of this area - at least I think I do. Wasn't this an outpost of the Iroquois? Or at least near here. Not one of their usual if I may, 'castles'., such as the Onondaga on Oneida Lake ... (the one Champlain attacked), but one, nonetheless, where a tribal presence existed from earliest times. An article?
Comment by: John Kunz
Left at: 8:32 AM Friday, December 14, 2018
Hi Jack, ...I agree with you the Iroquois were all up and down the St. Lawrence. I used to take my boys over to Cornwall islands to buy Lacrosse sticks from the Mitchell Brothers. They bend sticks from hickory the way they used to 300 years ago. Great place to visit to see some living history. Cheers....jk
Posted in: Volume 13, Issue 11, November 2018, History, People, Places, Sports
---
---
---