Only two words describe what is on everyone's mind... High Water.
Suffice to say listening to the news throughout Eastern Ontario,  Montreal and many US Lake Ontario and River towns and flooding is  top-of-mind. We wish we could stop the  River from rising with a wave of  a wand, but sandbags, catwalks and several prayers may help.
We at TI Life: authors, editors, proofreaders and our IT magician  (who lives in Dunrobin ON, which suffered the 2017 flood, tornado last  summer and excessive flooding this spring)  wish everyone a safe weekend  and opening.  This weekend is the Canadian Victoria Day holiday and  next weekend is the US Memorial Day. Both are family times and of  course, getting out the fishing tackle and waving to the passing tour  boats.
The May issue of Ti Life is now online!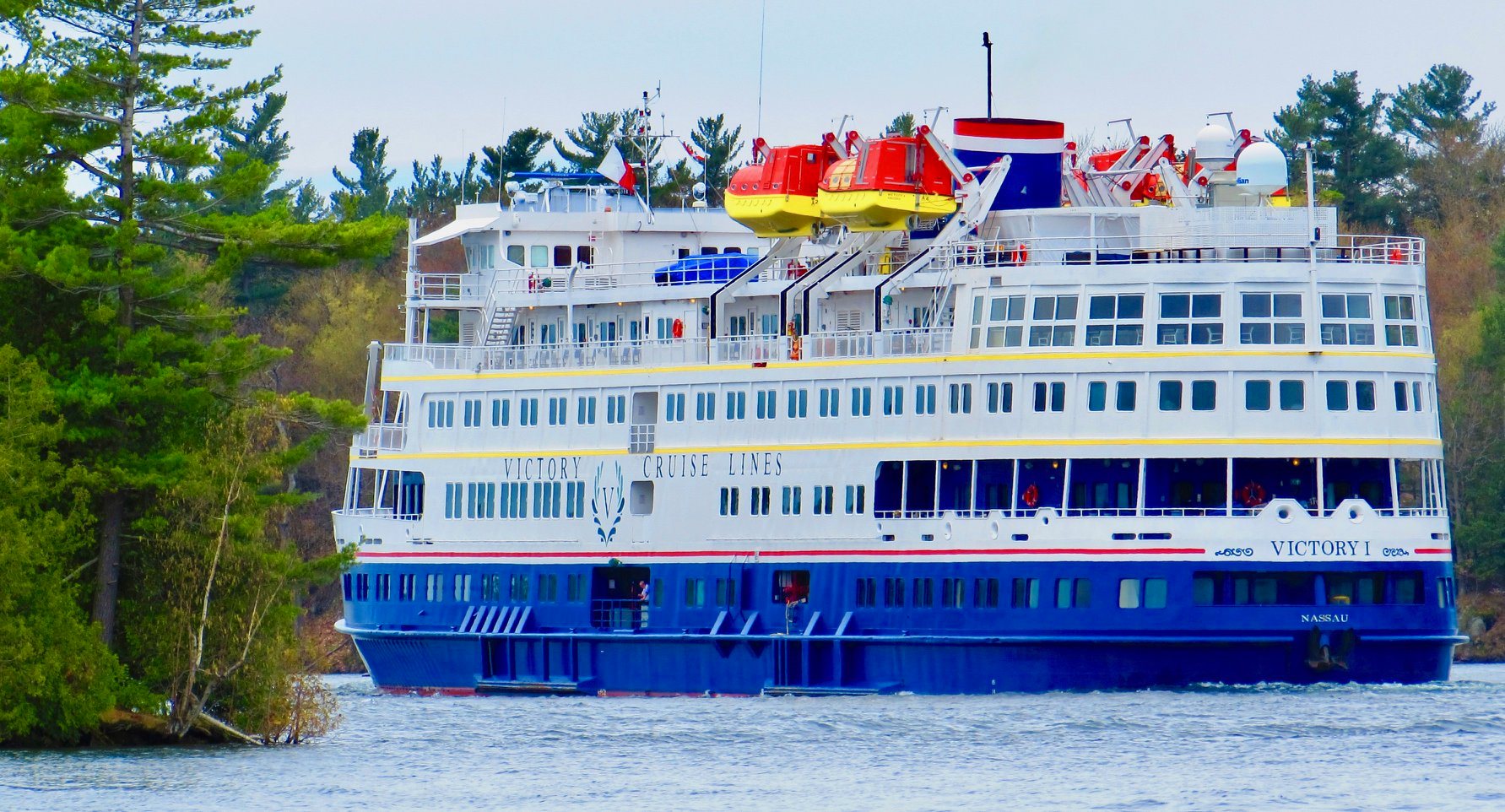 James R. Miller shared a photo from "1000 Islands River Rats Now and Then" Facebook Page.
The  "Victory I" as she is making her first voyage up the River and about to pass under the Thousand Islands Bridge.
Important News
TI Life News for May '19
TI Life needs volunteers... High water photographs... Nancy Breslin and more.
by Susan W. Smith, Editor
High Water Updates
The River is high this spring. The burning question on everyone's mind is how h...
by Melissa Barton, Richard Withington & Susan Smith
Gananoque Boat Line Acquired by Entertainment Cruises
Chicago-based Entertainment Cruises acquired the Gananoque Boat Line....
by Tom King
Mystery
The Cliff House Mystery
From the very beginning, Cliff House was a mystery. The Cliff House became a cur...
by Lynn E. McElfresh
Meet
Unexpected Journey
"Today my life is so different, and I love every minute of every day and I am ...
by Janet Guerrero D'Alessandro
Maggie Wheeler, the SeawayValley Queen of Crime
"Being good at planning murders is not what you dream of becoming one day as a c...
by Brian Johnson
Kathleen Murphy, and theGardens of Singer Castle
An interview with Kathleen Murphy, who is responsible for the beautiful rose gar...
by Patty Mondore
Augustus Hinckley - LakeOntario Mariner Part III
Despite the cloud of bad luck that followed him much of his life, he never gave...
by Richard Palmer
Nature, Photography, Food & Soduko!
Don't Annoy Those MessySwallows-They Are Hurting
Our region is home to six species of swallows ... All catch insects on the wing ...
by Gerry Smith
Depth of Field: The StoryBehind the Image: "Granite Reflection"
Ever since childhood, I have been drawn to the rocks of the Thousand Islands,
by Chris Murray
The River Gal Invades theClayton Boat Show!
I figured that a pirate related recipe from my book would be fitting for this is...
by Nicole Hartshorn
Sudoku Puzzle #52 & #53,by Dan LeKander
May is bonus month! Following Puzzle #52 below is a bonus puzzle #53 for you to...
by Dan LeKander
Enjoy (and please leave comments...)
Susan W. Smith, Editor, TI Life