Propylea - A metaphor for life's transitions and a Gateway to Manatoana, a North American Arcadia
In ancient Greece, a Propylea was an intermediate structure symbolizing one's transition from a secular domain to a spiritual site consisting of temples and monuments built on an acropolis, or mountain top, overlooking the city. The Propylea served as a metaphor for a personal journey from a worldly domain to a transcendent realm. Likewise, native Americans who visited the Thousand Islands to fish and hunt during the summer held a special reverence for the region; they referred to this hallowed area as Manatoana or Garden of the Great Spirit.
My personal propylean event in the Thousand Islands occurred during the summer of 1953. I was eight-years-old when our family took a boat tour from Alexandria Bay. I vividly recall my first glimpse of George Pullman's Castle Rest. The rustic five-story stone tower was a thrilling spectacle as it loomed above the treetops. I recall asking my dad, "Who lives here, and what do they do?" I decided I needed to be free from my land-bound existence. The River beckoned, and I needed a boat!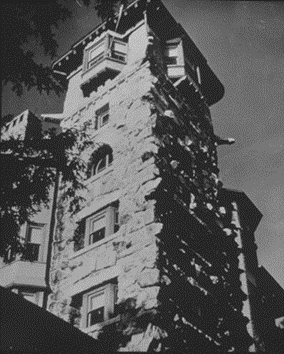 The following summer, a playmate brought a load of scrap lumber on his Radio Flyer wagon to the sandbox next to our house. Discussing what to build, we pondered the options. A boat, of course! After some discussion and drawing a sketch with a stick in the sandbox, we built our first boat - it sank within 20 seconds of being launched!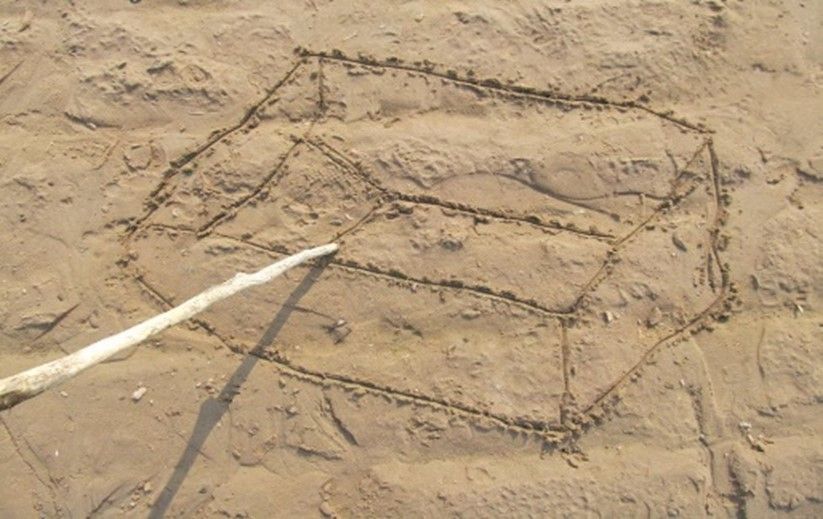 Undaunted, several years later, I acquired a fourteen-foot runabout with savings from a newspaper route. The boat was lost in a 1963 fire while in winter storage at a local marina. This was during my first semester at Syracuse University. When the insurance check arrived, my dad saw a perfect match to cover my second-semester tuition and expenses - and that was the end of my boating.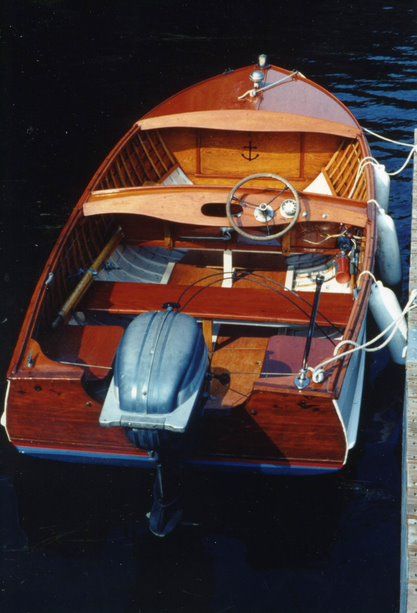 Nearly twenty years later, the dream was still alive, and I rescued a 1952 fifteen foot Lyman from someone who was going to burn it. (If he had, he would have saved me a lot of toil and trouble!) I paid the grand sum of $75 for the boat and another $75 for a 25 hp. Evinrude motor of the same vintage. More than four decades later, I still have the boat and motor!
But once you build a boat and it sinks... you are always looking for one more. That boat came in the 1997 when we bought ORANGE PEKOE. As a member of the Syracuse Sail and Power Squadron, we joined many others who made the Thousand Islands and the St. Lawrence River our sailing waters.
In 2014 I was persuaded to enter my Corvette into the 50th Antique Boat Museum Annual Boat Show competition. We won! "Outstanding Restored Classic Sailboat with Auxiliary Power." Only 167 Corvettes were built between 1965 and 1971, with most found on the Great Lakes, the Bay of Quinte and the St. Lawrence River. I have the article announcing the award which records that the original drawings, along with other C+C designs, are in the archives of the Marine Museum of the Great Lakes at Kingston, ON. The article also explains that the Corvette name has nothing to do with the car. They are named for the fast and maneuverable gunboats in the British Royal Navy in the 1800's. Later, "Corvettes" were the escort ships for the Atlantic convoys, during WW II.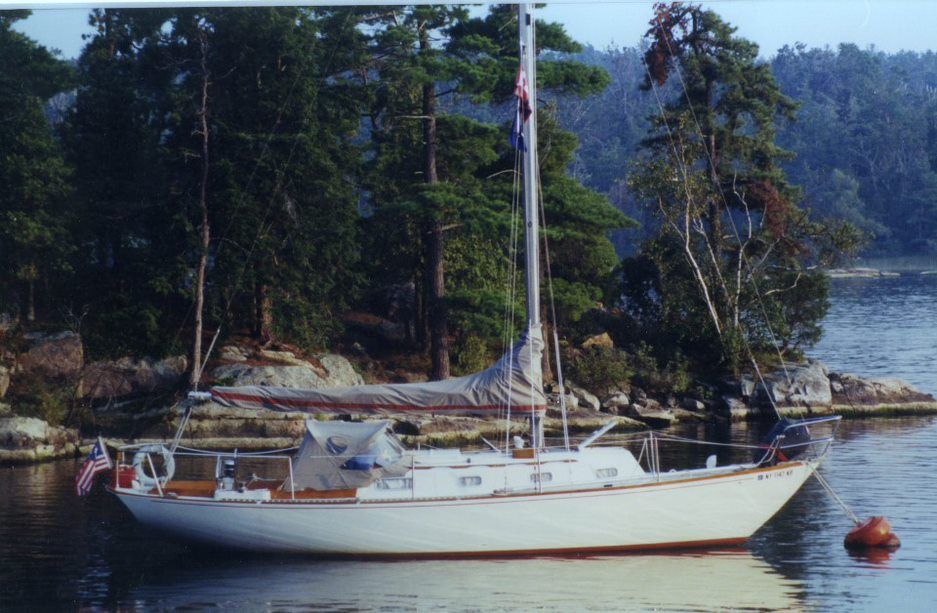 The C&C Corvette is important in Canadian maritime history.  Rob Mazza wrote in the May 2015 edition of Ontario Sailor Magazine,  that in the winter of 1966-67, Gord Stonehouse entered Corvette hull number 3, Electra,  in the Southern Ocean Racing Conference (SORC), a series of races for large sailboats in Florida. Stonehouse persuaded designer George Cuthbertson of  Cuthbertson & Cassian, Ian Morch, Corvette builder, from Belleville Marine in Belleville, Ontario, Canadian Int'l 14' dinghy and Olympic sailors, Bruce Kirby, and boat builder George Hinterhoeller to join him.
Electra won first place in her class in the Miami – Nassau Race and continued to win high honors in other SORC races.  This was the same series of races in which the Cuthbertson & Cassian designed custom 40' Red Jacket, built by Erich Bruckmann, would go on to win overall honors. Based on the Corvette's and Red Jacket's success in the SORC, in 1969, Cuthbertson & Cassian, Bruckmann, Morch, and George Hinterhoeller would amalgamate their four companies in the creation C&C Yachts. C&C Yachts went on to become a dominant player in both custom and production fiberglass sailboat building in North America. You could argue, with three of the four founding members sailing on Electra, that the genesis C&C Yachts took place on a Corvette.
Despite their age, Corvettes still take top honors on the racecourse.  In addition, the classic keel/centerboard design makes it an ideal family cruiser for exploring the numerous shallow anchorages in the Thousand Islands.
Yes, I found the perfect boat for sailing among the Thousand Islands.  An old mariner once said, "Sailing these boats is better than dreaming."
By Robert Charron, AIA
Robert Charron's passion for boats is equaled by his enthusiasm for historic architecture.  He is a graduate of the Syracuse University School of Architecture and a licensed architect. Since 1980, he has served as Assistant Professor at the Onondaga Community College Department of Architecture and Interior Design.  Paul Malo was his academic advisor at Syracuse, and they collaborated on numerous Thousand Islands projects until Paul's death in 2008. Robert is a trustee of the Alexandria Township Historical Society and a member of numerous north country boating and historical organizations including the Antique Boat Museum in Clayton.  He is currently working with Trude Fitelson of TI Park on a Preservation League of New York State grant to the ABM to survey and nominate historic sites in the Thousand Islands to the National Register of Historic Places.
Posted in: Volume 16, Issue 2, February 2021, Sports
---
---
---