My wife Kristen and I first met Ian and his wife Lyne, in April of 2019. We had inquired about renting their home in the Provence region in the south of France and they invited us to meet them at their home in Brockville.
We shared a wonderful afternoon and a glass of wine, first talking about the River as ships passed by their window and then of France. We felt like we connected instantly. Ian showed us many beautiful photos that he had taken in and around Provence and spoke so passionately about all that it had to offer. We were hooked and couldn't wait to experience it ourselves.
Even though I had never met Ian before, I felt as if he were already a friend. We shared an appreciation for cars and boats and of course a love for the River. As I'm sure it was with so many others, I had followed his work for many years, having waited for the monthly Thousand Islands wallpaper photo to arrive in my email inbox, enjoying his photo books cover to cover, time and time again, and enthusiastically reading his eBook "One in a Thousand", when it was first published on the iPad.
In late September of 2019, we made the trip to France and the little village of Séguret, where Ian and Lyne had their home. It was everything they had said it would be, full of history, beauty, and wonderful people that graciously accommodated our best attempts to speak "en français" and enriching our experience during our stay.
It seems that the south of France, and in particular the Côtes du Rhone Valley, have much in common with the Thousand Islands region. A natural beauty that draws people to it over and over again, dotted with vineyards and small communities, each unique in their own right and yet connected by a broader love of what the entire region has to offer. We came away from our stay, dreaming of going back again and thinking of how we might also one day live there too.
We expressed our thoughts to Ian and Lyne, noting a little abandoned farmhouse that had piqued our interest on our walks. Lyne said "when Ian first proposed that we should get a house in France, my response was maybe one day in 5-10 years! We owned it 4 months later." Ian chimed-in by saying that "If we waited 5-10 years, think of all the adventures and time we would have missed out on. Lots of people watch and wish, some just get on with it and enjoy!"
Ian and Lyne enthusiastically encouraged us to follow our hearts and, as they were headed for France in October, they said they would be on the lookout for a suitable place for us.
It was in December, shortly after they returned to Canada that we received a message from Ian, saying that he and Lyne had thought of us several times in the fall, walking past the farmhouse, on the way to get their morning croissants in the neighboring village of Sablet. He said that they were actually looking for other opportunities for Kristen and I, during their wanderings before an unfortunate change in his health meant that they would reluctantly be putting their "little French dream home" up for sale and that we might consider buying it.
It was a hard message to receive, knowing that someone we had hoped we might share future good times with in France, would not be able to do so. Ian and Lyne followed up with all the information we needed to make our decision to go forward and we are honored that they have entrusted us to carry on with their "French dream".
I continued to get to know Ian over the next few months as we exchanged emails and spoke on the phone, always his enthusiasm and love for France inspiring us evermore to follow the dream. In one exchange, Ian shared with me his view on the situation that he now faced. He said "I've often felt that when the end of the road someday appears, I won't have any complaints, because there really isn't anything left on my wish list, except perhaps more of the same. I've had a great run and have zero regrets."
These are words that will stay with me and Ian's optimism and advice will be my guide as I measure each choice that may come before me. Ian is the preeminent gentleman, artist, and friend, and through his work, he has touched so many lives. I hope that he knows just how much he has inspired Kristen and me, and the gift he has given us through our far too short friendship. I hope that when my "end of the road someday appears", that I can say the same as he did and, in the meantime, never just watch and wish, but instead get on with it and enjoy!
By Bradley Kranz
Brad is a lifelong summer resident of the 1000 Islands.  He and his wife, Kristen, both work in the energy industry and reside in Albany, NY but enjoy spending as much time as they can at their cottage in Spicers Bay near Clayton.  They love boating, exploring the islands and cherishing "river time" relaxing at the end of their dock on a perfect river day!"
---
Editor's Note: Once we heard that the Petit Gîte de Charme, was sold, I was asked if it would still be for rent. I asked Brad and Kristen Kranz, the new owners, and they said yes, but they do not have the particulars worked-out. If you are interested, I suggest you contact them at Ian's old website: (which is still live) www.PetitGitedeCharme.com   or contact the Kranz email: segurethome@gmail.com  And, if you do, please send me your photographs too!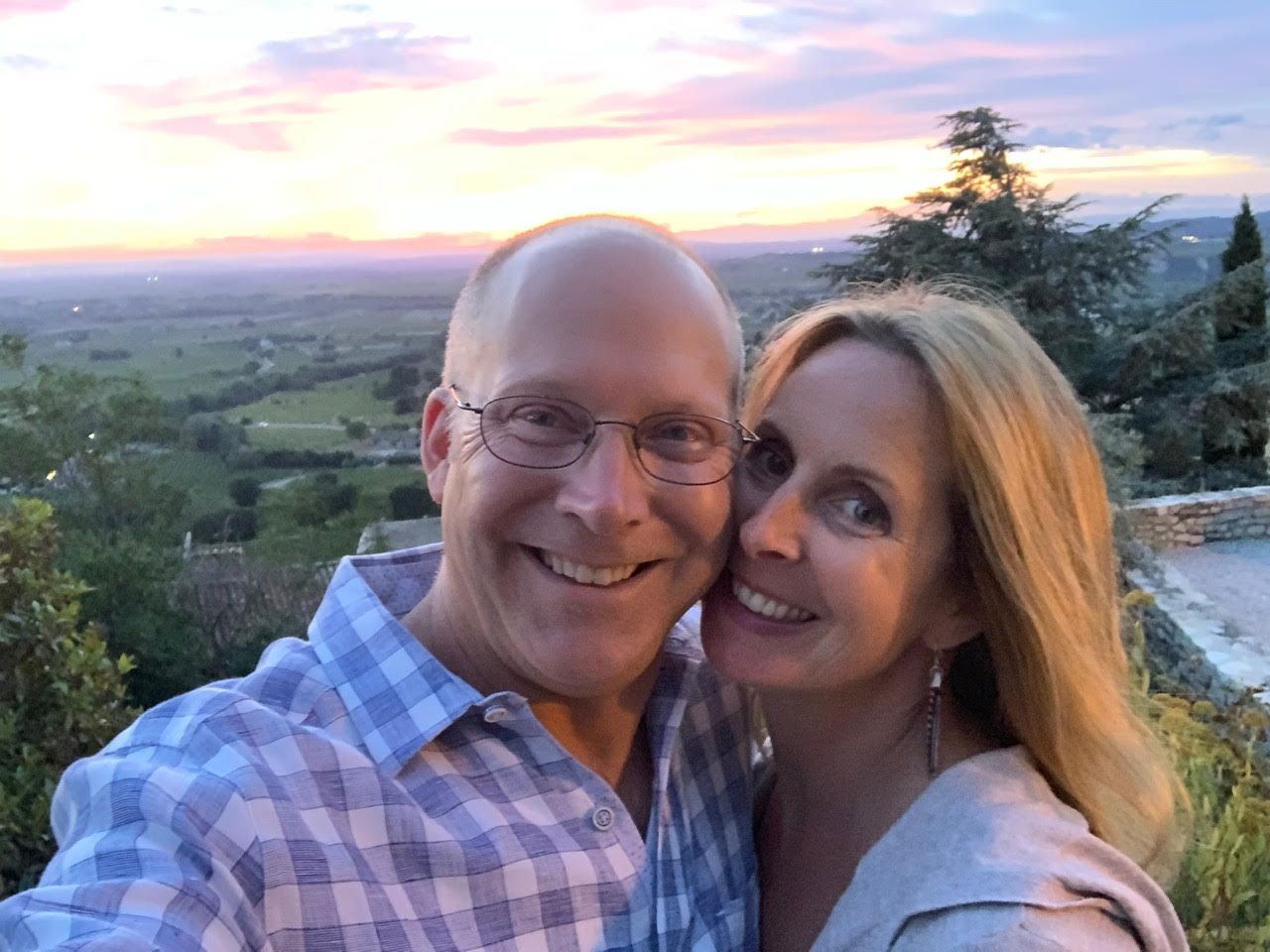 Posted in: Volume 15, Ian's Issue, March 2020, Places, Architecture
---
---
---