It starts with a picture on Facebook's Thousand Islands River Rats Now and Then page, back a couple of months ago. The picture looked like a pattern  piece of a men's jacket –I immediately recognized the material as the  Thousand Islands Tartan.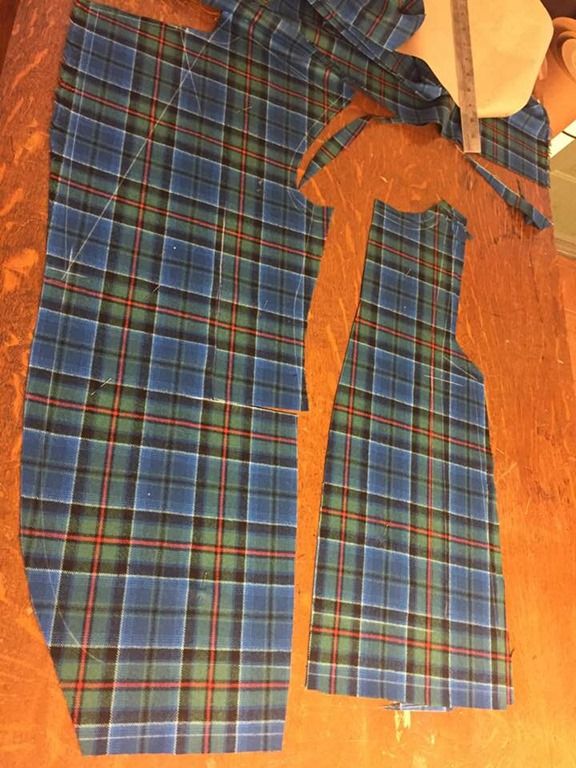 Then like so many Facebook entries, the comments started to come…  What is the fabric? What's this all about? As the days went on readers  were privilege to see several more pieces of material with the author  Frank Shuttack telling us that he was making a man's jacket.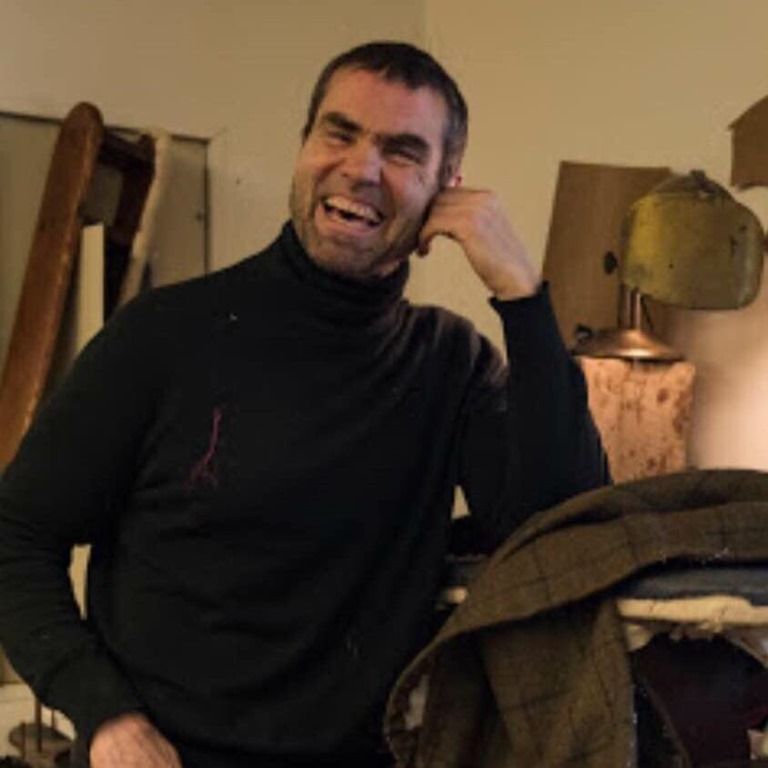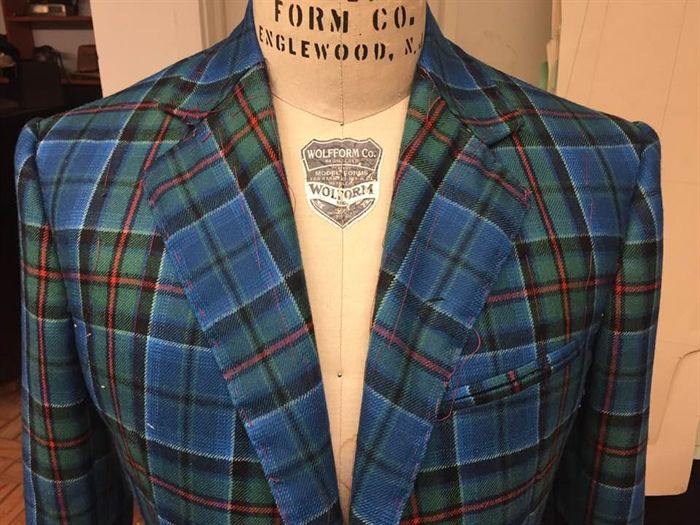 I started by making a phone call. Frank Shuttack was friendly, not at  all annoyed I was interrupting his day, and I began. He said he was a  tailor.  He had moved from New York City to Northern New York and he was  making the jacket for a client. He also said, quite emphatically that  he wants to move to Clayton from Sackets Harbor. In fact, he was certain  he would move to the River soon.
Oh, Oh, I thought. I have seen the pictures of Clayton in the winter.  I quickly warned him that there would not be much business in January –  to which, he was extremely polite in answering… because he explained he  makes handmade suits for clients from all over the world, not locally  at all. (Luckily, we were on the phone and he did not see me crawl under  the desk in embarrassment.)
But my embarrassment quickly turned to "awe" as he mentioned that he  was featured on an Anthony Bourdain Raw Craft TV show. And not only  that, he was featured on Bourdain's second episode.  At the same time  Frank sent a link to an in-depth interview in Keikari.com, Finland's  most popular website on men's classic clothing. The site's now  translated in English, was founded in September 2008.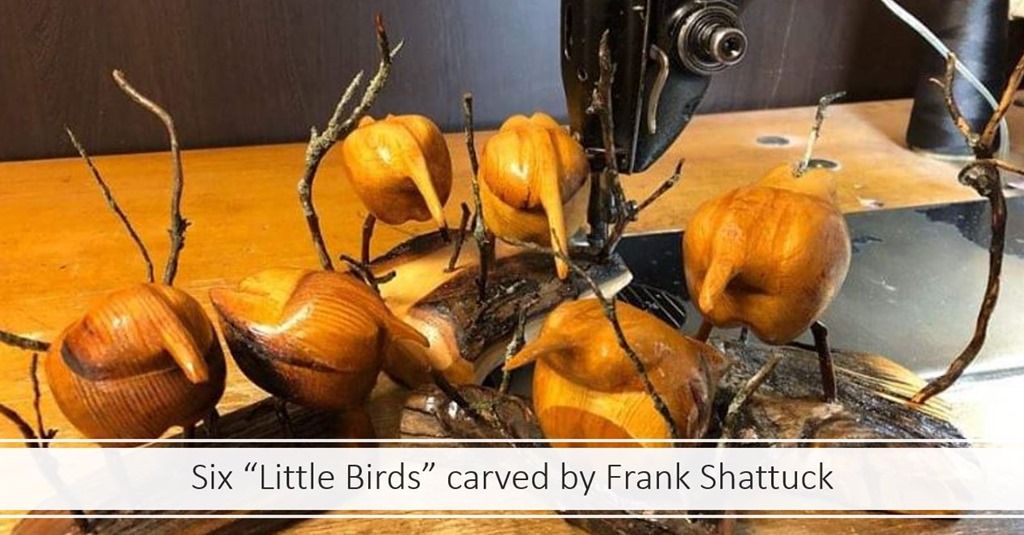 In  the article we learn Frank began his tailoring career in Syracuse, with  the Cesta brothers, Frank and Carlo. It was there he learned the art  and tradition of fine tailoring. He then moved to New York City and the  shop of Raphael Raffealli.
I don't want to spoil the show by telling too much of the content.  But suffice to say, this editor will welcome one Frank Shuttack to  Clayton anytime. He also has a standing invitation to dinner, where I  hope I can apologize for doubting for one minute that he is not only a  talented tailor - one internationally recognized - but also a most  talented artist. A review of his Instagram photographs will show his  wood carvings; he calls them Tiny Little Birds.
He also admits that carving and creating these small works of art is a new passion and one he is thoroughly enjoying.
I don't think that those Facebook readers who enjoyed seeing his  jacket take form in front of our eyes, realized, like me, we were  witnessing an artist at work.
And… where and when was the St. Lawrence Tartan created?  Lynn McElfresh, TI Life's writer, gave us the history in her "Clan St. Lawrence Tartan" article written in March, 2013.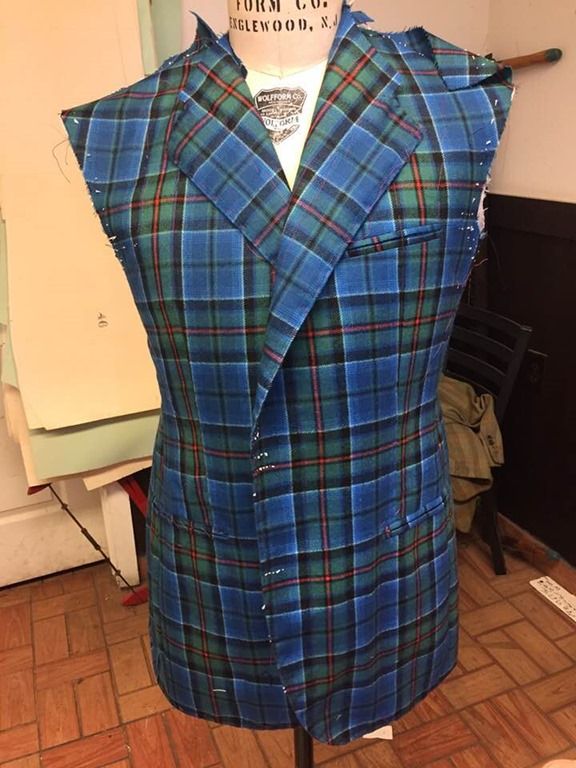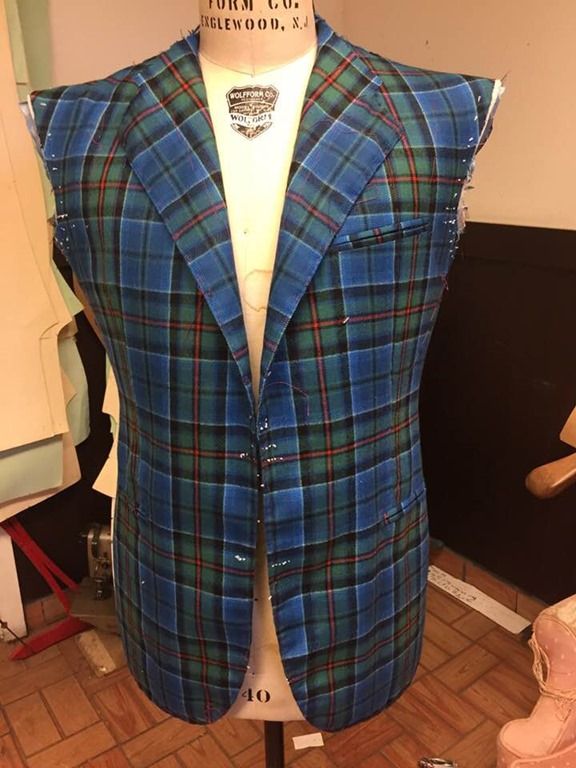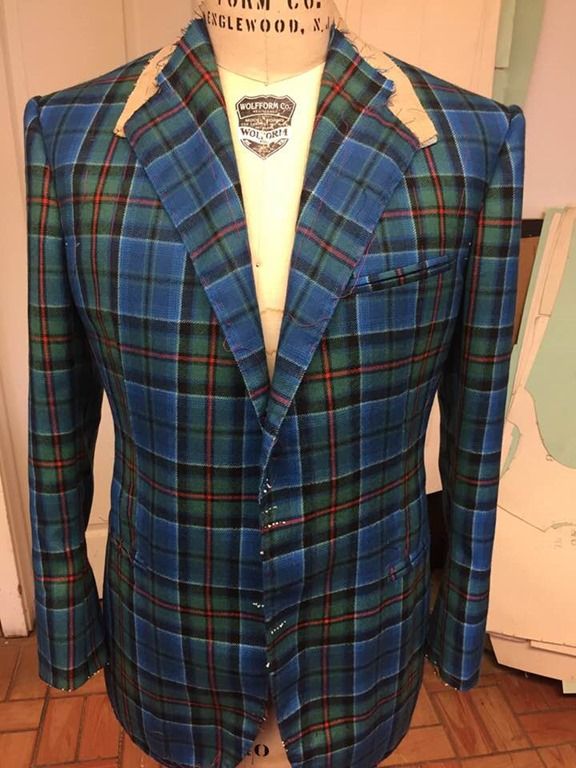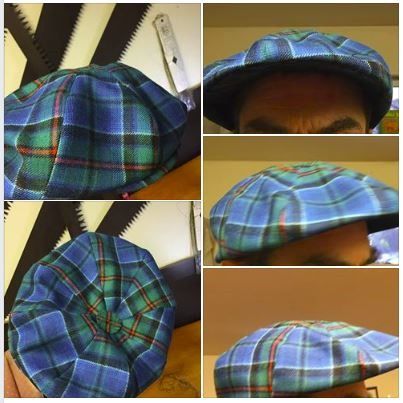 Note: Lynn McElfresh's "Clan St. Lawrence River" written in March 2013 gives the history of this special tartan…      
Raw Craft with Anthony Bourdain – Season 1, Episode Two: Frank Shattuck    
"Anthony Bourdain and The Balvenie visit the  legendary "boxing tailor," Frank Shattuck, in Upstate New York to learn  what it takes to create true "bench-made suits." Episode directed by  filmmaker Rob Meyer."    
"The Balvenie's longstanding alliance with craft is a  result of the distillery's dedication to the five rare crafts of whisky  making, which allow them to achieve their distinctive taste and  exceptional quality. The Balvenie still grows its own barley, still  malts in its own floor maltings, employs a team of coopers to tend its  casks, a coppersmith to maintain its stills, and has in its service the  most experienced Malt Master in Scotland."
P.S.  Also discovered Frank did a stint as an actor -  one of his scenes can be found on another YouTube (Board walk empire – Jimmy takes over Greek Town.WMV)
---
Comments  
Comment by: john kunz
Left at: 5:35 AM Sunday, December 16, 2018
Frank is a world class artist and an all around good guy. Glad you showed some of his other work at the bottom.
Comment by: Linda Twichell
Left at: 7:10 AM Sunday, December 16, 2018
Great story,  Susie! It was fun to follow Frank Shattuck on Facebook, but you have  filled in more details. He is a master! The River is an amazing  community!
Comment by: Laurie Donohue
Left at: 9:10 AM Sunday, December 16, 2018
Excellent article Susan! Bravo Mr. Shattuck!
Comment by: Prudence matthews
Left at: 6:03 AM Tuesday, January 15, 2019
I have always loved this Terran. I have it hanging over my windows as a valance and  I remember years ago seeing gentlemen golfers donning  their trousers in (our) very own plaid.  Fun.   Thank you for this article I loved it.  Prudence
Posted in: Volume 13, Issue 12, December 2018, Places, People, Artists, Videos
---
---
---