[Disclaimer:  Many things have changed in the last hundred years! Please ensure that you use modern hot-water bath instructions to seal your jars safely!  https://thehomesteadinghippy.com/home-canning-rules/]
---
"Home canned food has a different, fresher flavor— and you don't realize how easy it is to 'put up'," says May Irwin, in her 1922 column on cooking, featured in the Household Page of the New York Evening Journal. The very same article in which she refers to good cooking as a "Lost Art." Even a hundred years ago, household skills were becoming rare.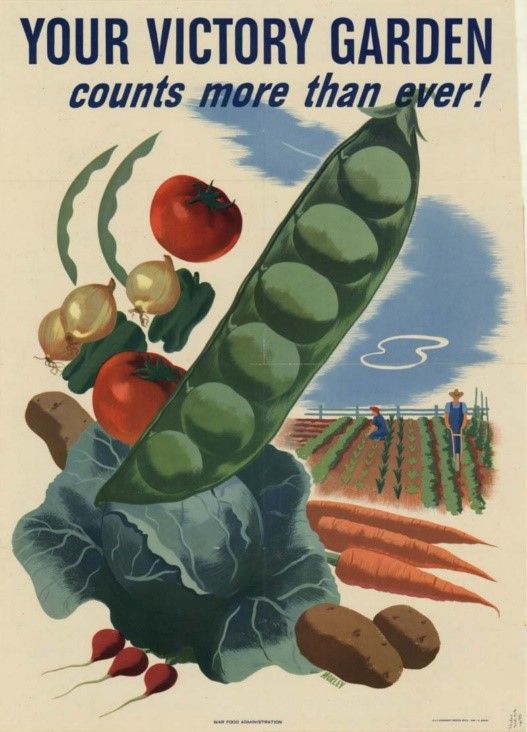 Victory Gardens were introduced in WWI as a way for the average civilian to support the war effort. The operation was such a hit that it was repeated in WWII, with even greater success. People were re-introduced to the idea of a kitchen garden, and May Irwin was ready with some recipes to put up the harvest.
In 1922, May Irwin had a busy life involving her castle and her dairy farm in the Thousand Islands as well as her apartment in New York City. She practiced what she preached, putting up food every winter, making sure the harvest would provide bounty through the cold season.
This article is from a series of cooking columns by May Irwin, which were discovered by accident (read the story here: "Dishing It Up" with May Irwin - Her Lost Cooking Columns by Karen Killian with Emily St. Marie, June 2022.) The entire collection of 22 columns will soon be published in a book, for the first time since 1922.
The original black and white illustrations are being brought to life by Emily St. Marie, using traditional watercolors on top of print reproductions of each image.

May's words of encouragement, "home canned food has a different, fresher flavor" might coax even the shyest cook to turn their hand to canning and preserving. Use these free printable labels on your jars when you try one of these recipes, to bring the past to life right in your kitchen!
Get the labels from here:
Finally . . . enjoy this full article by May Irwin — and don't miss the FIVE printable recipes at the end!
"And do not make too much work of the job, but do three or four jars,
now and then when you have the vegetables on hand."
Now For Canning and Pickling by May Irwin
Now is the time for you housewives to do your canning and pickling for your family's good. Tinned food is all right and you couldn't get along without it, but that is no reason why you should depend on it entirely. Home canned food has a different, fresher flavor— and you don't realize how easy it is to "put up."
Uncle Sam, who is really quite a benevolent old gentleman, has a secret gentle weakness for housewives and is continually getting out bulletins on one thing or another for them. One came out recently on canning peas and beans, which I found to be very satisfactory. And let me tell you, before we start on it, that it isn't necessary to do three or four dozen jars at a time. Do three or four jars, every now and then, when you have the vegetables on hand. You'll be surprised to find how quickly they accumulate and how little work there is to them.
In the first place, the jars and tops are washed and rinsed thoroughly and put on to boil in clean water. Boiling water is run over the jar rubbers and they are left to stand in it. Now you're set to begin canning.
CANNED PEAS
Peas are shelled and blanched in boiling water. Which means they are put in a sieve and dipped up and down in the boiling water for five minutes. Let the water drain off them and fill the hot sterilized jars to the top. Sprinkle a little more than a half teaspoon of salt on top of them for a pint jar, a full teaspoon to a quart. Put on the jar rubbers and fill to overflowing with boiling water. (I keep a teakettle of it ready all the time.) Put on the top; if it's a Mason jar, fasten down one wire; if a screw top, screw down half way, and on a Queen Quality jar fasten half the springs on the sides.
For a person who hasn't a regular canner any round kettle that will hold the number of jars to be canned will do. Put a thin piece of board in the bottom and stand the filled jar, half closed, on this board. Fill the kettle with hot water up to half an inch from the top of the jars. Cover the kettle and boil for three hours, counting from the time it starts to boil.
Take from the fire and fasten your tops tightly. The next day half unscrew as before, put on again and boil for an hour. Tighten and stand aside until the next day. The third day the process is repeated. After they have boiled an hour the tops are tightened finally. When the jars are cold wrap up in newspaper and set away in a dark, cool place.
Just why this mysterious routine must be gone through the bulletin explains to you. It has something to do with the killing of germs. While I don't understand exactly, I take Uncle Sam's word for it and I pass the news on to you.
Canned Beans
The very same process is used for beans, string or lima, and either whole or cut up fine.
Canning Corn
In canning corn, the kernels are cut from the cob and the jars filled with a spoon, so the hand does not touch the food. Salt as for peas and beans and jam down tightly, but add no boiling water to the jars.
Canned Tomatoes
Tomatoes also are treated the same way. They are first scalded and peeled, after which they can be put whole in the jars. Reserve over-ripe tomatoes and stew without seasoning, using them then, instead of hot water, to fill the jars. This final filling of the jars to overflowing with water, or, in the case of tomatoes, with the juice, is very important, as no air must get in. I keep a linen cloth, dipped in hot water, with which I wipe the surplus juice from the rubbers on the jars. Then I half close them and boil exactly as in the case of the other vegetables.
I'm not going to tell you how I used to make pickles. I had a country girl helping me up here on the farm. She watched me fussing and fuming over my cucumbers and finally she said, "What a lot of work you make of it. I'll tell you how I fix mine." I was skeptical till she brought me a jar of them. She almost hurt my feelings— I'm so sensitive! But after I'd tried hers, I've used her way always. It's so simple it almost sounds like a trick.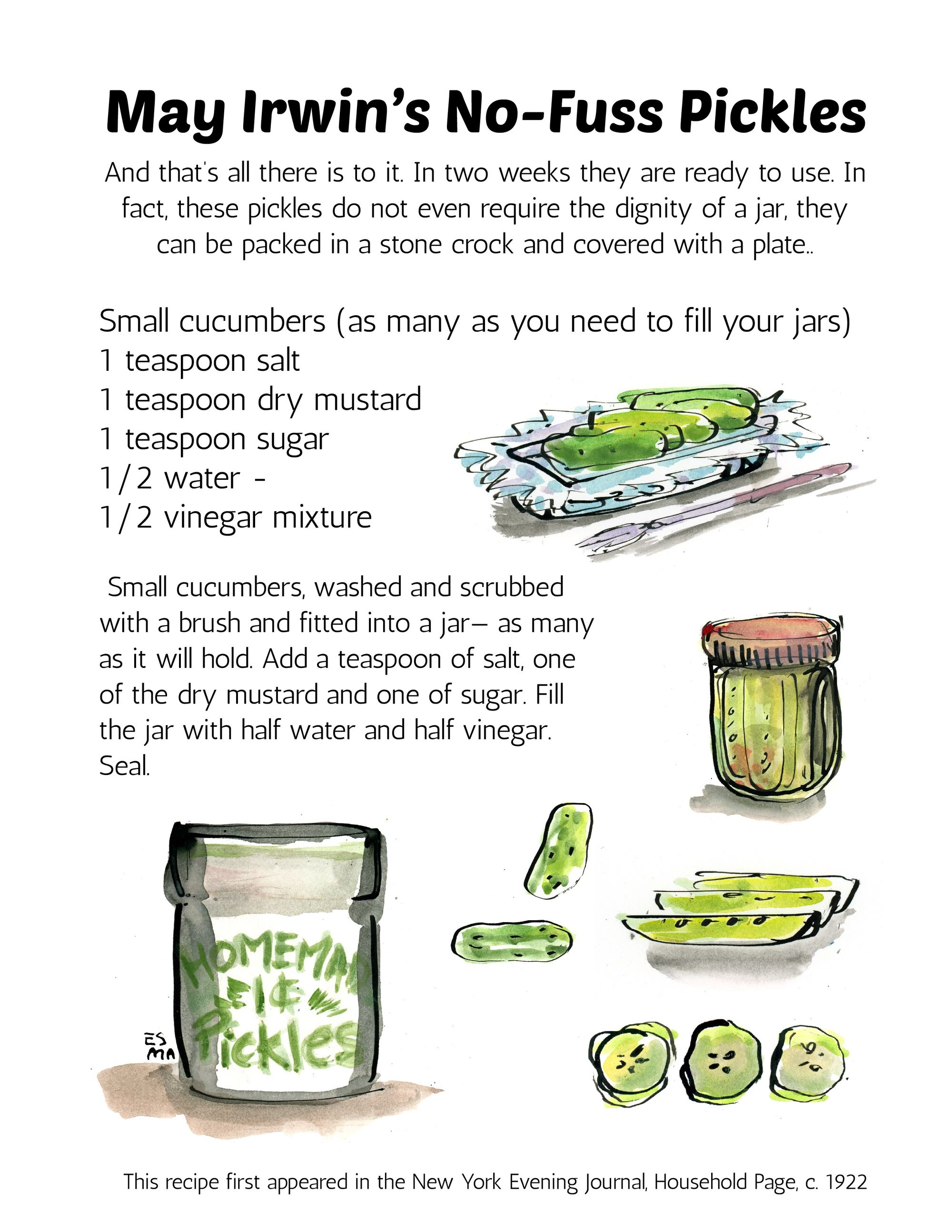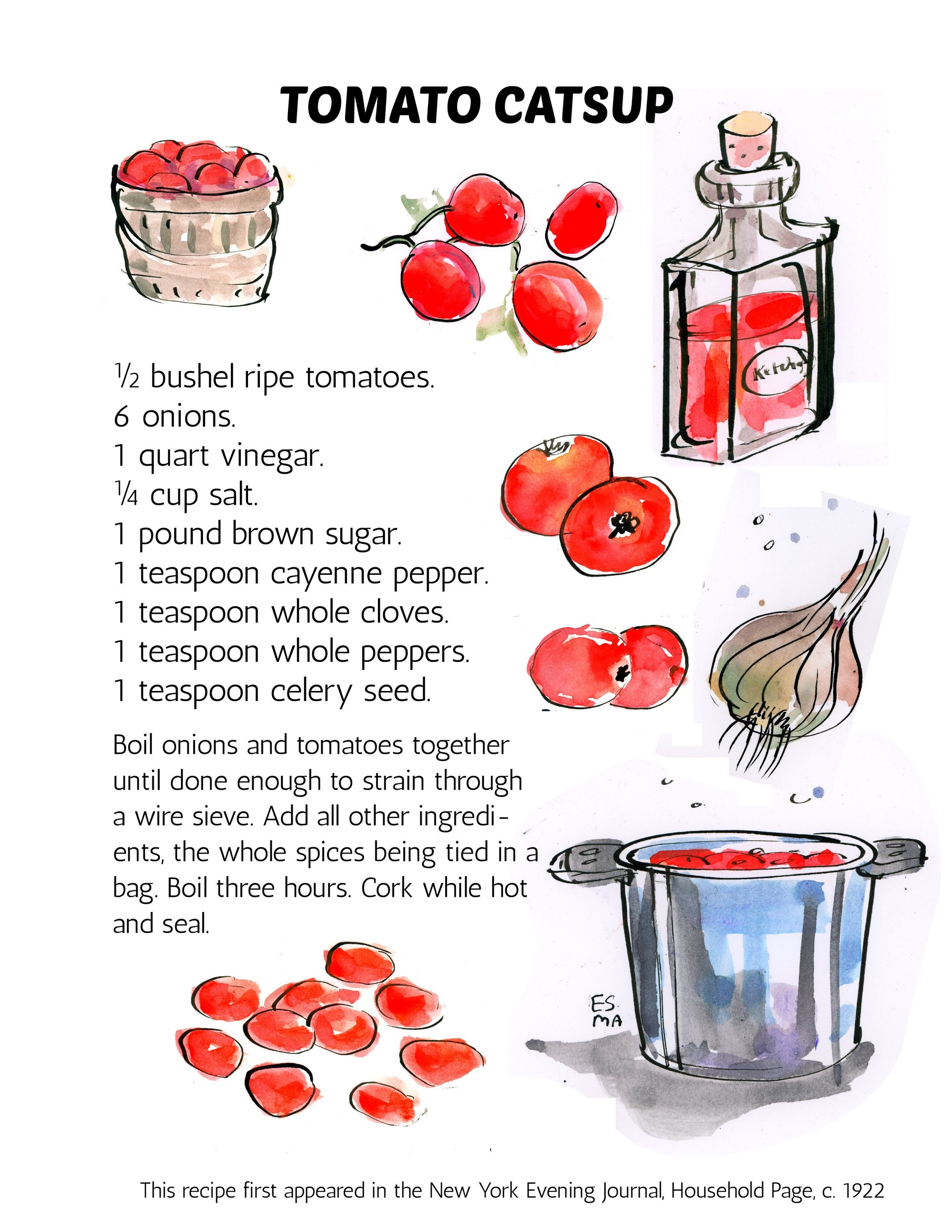 Bonus Recipe: Aunt Vi's Watermelon Rind Pickles
May Irwin's recipes bring back fond memories of my Great Aunt Violet's watermelon rind pickles, a childhood favorite. My Aunt Vi came from a family of twelve siblings and considered family to be the most important thing in her life. She looked after everyone, whether they wanted her help, or not.
Dinners at Aunt Vi's were always a gourmet delight. During the summer months she would collect the rind from the watermelons and when she had enough, she would prepare a batch of her famous "Auntie Vi" pickles— always served in a cut glass serving dish. She lived for 94 years and was still entertaining guests at her home in her 90's.
Watch this step-by-step video to see how to make "Aunt Vi's Watermelon Rind Pickles":
By Karen Killian and Emily
[Stay up to date on the May Irwin Centennial Collection! Follow along]
Karen Killian is a retired home economics teacher with a B.A. in Elementary Education and a minor in Home Economics, from San Jose State College. She moved to Upstate New York from California in 1968. In 1983, Karen became involved in the startup of Captain Spicer's Gallery, which she managed for the next thirty years. During her time at Captain Spicer's Gallery, she co-created custom 1000 Island products, along with an extensive line of beautiful stoneware by Louisville Stoneware Company.

Emily St. Marie is an artist and author in the Pacific Northwest. She has a B.A. in Linguistics from the University of Alberta. When she's not hard at work creating new art in her studio, she is busy writing, reading old books, or researching to solve mysteries thought to be lost to time. You can follow her on Twitter or Facebook, or visit her website at www.emilystmarie.com.
Posted in: Volume 17, Issue 9, September 2022, News article, Book review, Artists
---
---
---