What happens when one history buff meets another history buff on the internet? The world is not a better place, but certainly, both buffs are smiling!
It was the middle of August when I discovered a new website dedicated to the history of "my area of interest" – Watertown, NY, the Thousand Islands, and many of the small towns in the North Country. After an hour of "surfing" I pulled up the contact form and wrote, "Who are you?" A few days later, I met my fellow history buff, Jim Barker, and I am delighted to introduce our readers to him and his Memory Lane website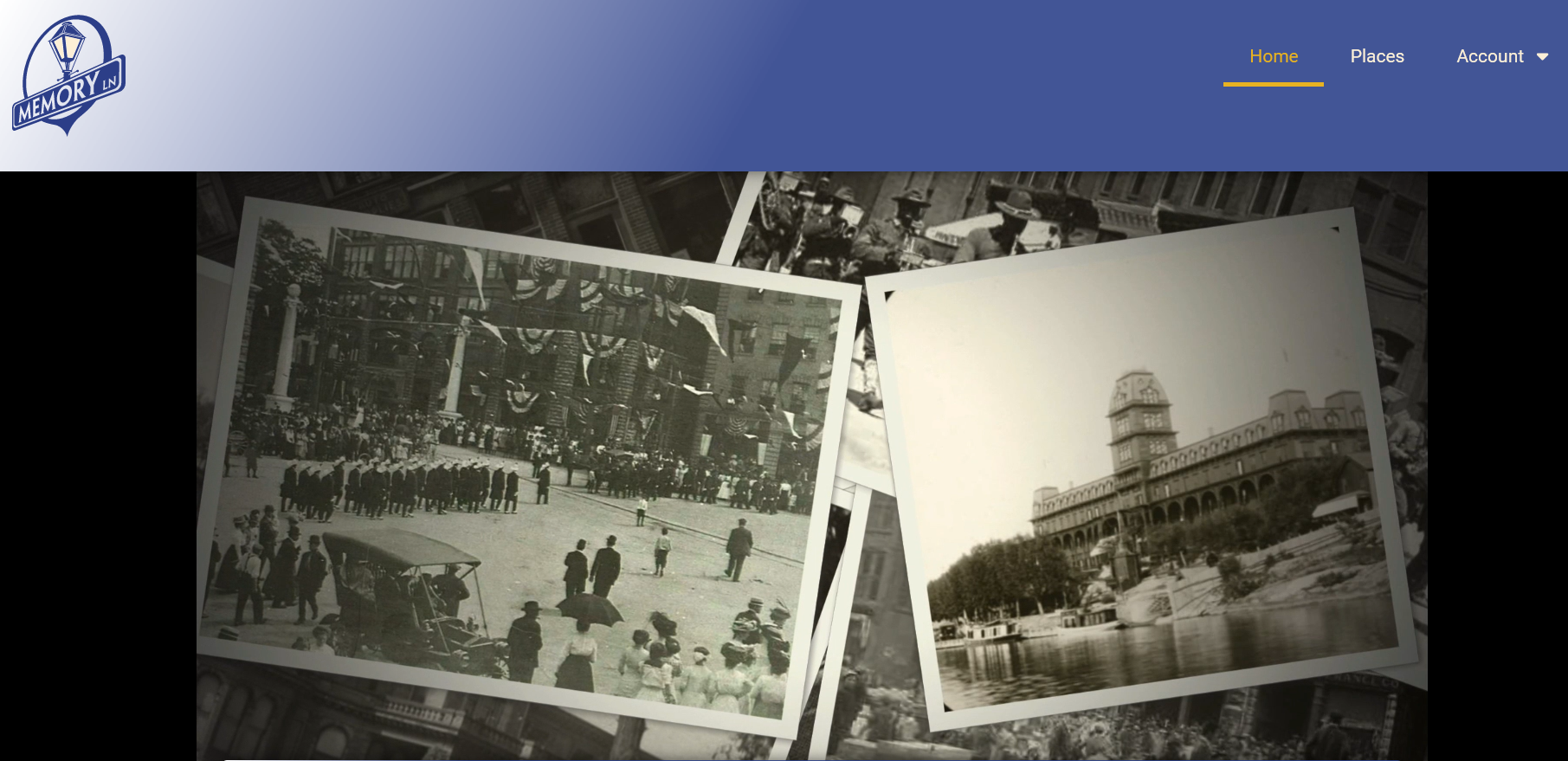 I must admit that many readers in TI Life may be thinking, of course, I know Memory Lane; I am one of those who refer to its pages often, but to this Editor, it was a first time. So, let's get the answer.
"Who are you?"
Jim Barker grew up in Watertown, NY, and returned after several decades to help with his family. Jim admits he was not interested in much history growing up, but when he returned he realized that much of Watertown's history has been erased by urban renewal.  Finding the Arcadia postcard historical series of books piqued his interest and a desire to learn about the city's rich history and stories behind that history.
His brother has started a Facebook page, "You Haven't Lived in Watertown N.Y. if" back in 2011, but only posted occasionally. Jim began posting regularly and has since amassed nearly 22,000 followers. A recent post utilizing topical humor from the Christmas Blizzard of 2022 went viral, reaching over 5.6 million people.
The page's monthly reach typically averages 300,000-500,000 views. After a decade of maintaining the Facebook page, Jim decided to create his own website, MemoryLn.net, in 2021.
Exploring Memory Lane
Expanding Memory Lane and collecting material is appreciated by so many web surfers. Whether you are looking for specific history or just wondering who built what, why, or when, reviewing the site will often provide the answer. Barker has referenced much of the material to allow a researcher to gather more information. There are over 400 entries for the region. The website has an excellent search engine that allows you to enter "1000 Islands" in the window, and you will find several dozen articles.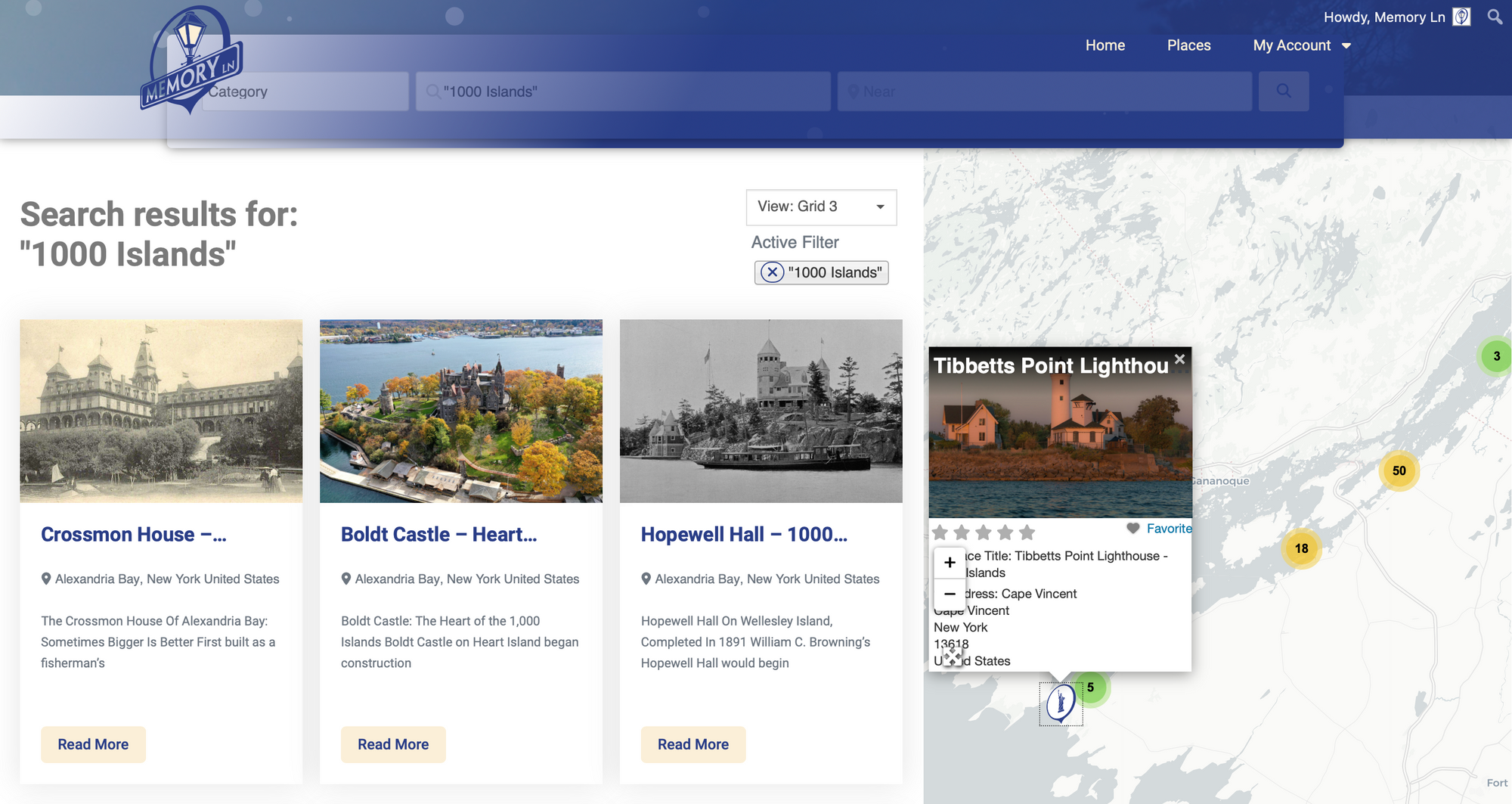 Jim admits that using the Watertown newspaper archives has been fascinating and frustrating, as often inaccurate stories or myths are duplicated by others over the years. He credits the local history museums for often setting him straight.
What is next?
The good news is simple. Like so many researchers, we often find a book in the wings. For Jim, it will be a combination of his curiosity and his imagination. In 1999, he completed a ghost story, "The Fourth House." Written as a screenplay, he has won, placed, or been a top finalist in numerous competitions and received favorable coverage from several outlets over the years. Although put on the back burner for some time, he finally sat down to adapt it to a full-length novel after the passing of his father in September of 2021. "Surrounded by ghosts," as he would say of being back in the house he grew up in, the resulting novel is in the editing stage. Even better, it's set in the Thousand Islands region. I, for one, am looking forward to getting a copy.
So, there you have it. From one history buff to another: Thank You, Jim Barker, for sharing your knowledge with your Facebook and website followers. It is appreciated, and better still, you have given me lots more to learn... !
By Susan W. Smith, Editor, info@thousandislandslife.com
Posted in: Volume 18, Issue 9, September 2023, History, People, Places, Current
---
---
---