There is a breadth and expansiveness, even sense of a different quality of air, where the St. Lawrence River broadens to the infinite horizon of Lake Ontario.
The shore of Lake Ontario to the south of Tibbetts Point is broken with large bays and islands, providing interesting cruising to a popular destination, the upscale village of Sackets Harbor. The lighthouse at Tibbetts Point, where the lake becomes the river, is a key landmark of the region.
Cape Vincent becomes the Brigadoon of the region, the liveliest community on the river for one weekend. Its French Festival celebrates a distinctive cultural tradition, when "Napoleon" actually arrives in town, as he was supposed to have done when French refugees who settled there built a house for him, hoping for Napoleon's planned escape from imprisonment.
The French Festival has grown every year since inception in 1968. It now draws thousands for the grand parade, fireworks, French pastries, and other festive treats.
The village of Cape Vincent is situated at a remote corner of the mainland, bounded by the river and lake. It may attract fewer tourists than more central regional communities. For those familiar with the region, however, Cape Vincent is a link from the south to the largest city of the Thousand Islands, Kingston, with its many attractions. A ferry from Cape Vincent crosses to Wolfe Island, from which another ferry crosses to downtown Kingston.
There is a bigness about Cape Vincent, a sense of the Great Lakes, that contrasts with the scale of the island scene farther down the river.
A historic landmark of the region is the New York State Fish Research Center, built in 1856 as a grist mill. The federal government established a fisheries bureau here in 1895.
The building, open to the public, houses a display of live fish of the locale. The Seth Green, a fish research vessel, is named for perhaps the regions most eminent fisherman, certainly the most distinguished fish scientist.
A larger ferry, the Waubic, once carried cars and passengers directly from Cape Vincent to Kingston. With the Canadian government's free ferry service from Wolfe Island to Kingston, Horne's smaller ferry now suffices to connect Cape Village and Wolfe Island, where cars now drive across to the Marysville ferry pier.
A fog horn station at Tibbett's Point Lighthouse aided lake and river navigation.
Cape Vincent, where the St. Lawrence River begins, is the port of embarkation for Seaway Pilots.  Shawn Thompson, who lived in Gananoque, wrote about pilots and their work in one of his books.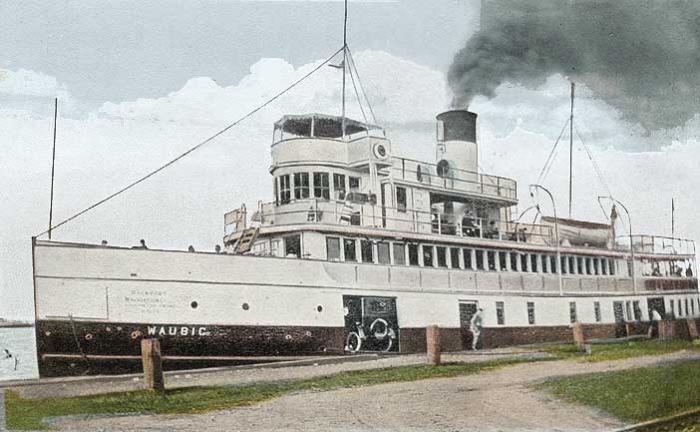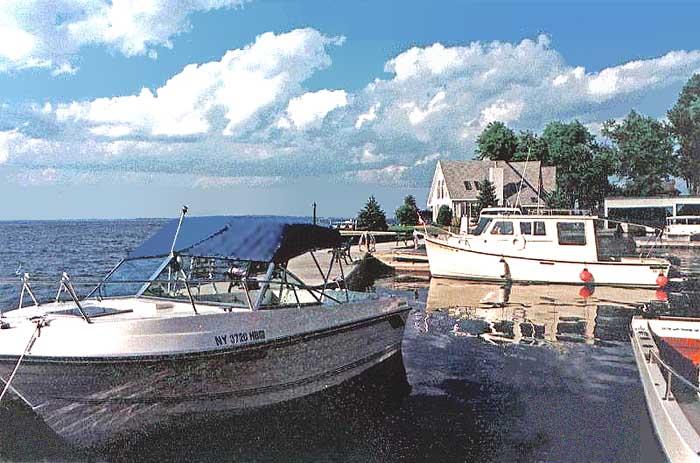 Posted in: Communities
---
---
---