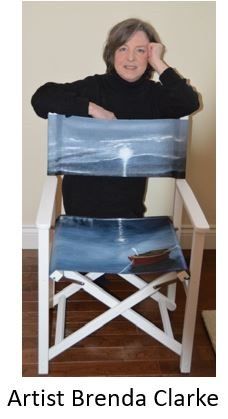 Brenda carried on taking more workshops at St. Lawrence and soon was  painting regularly. In just a short three years she is already  recognized. Two pieces were accepted in a juried exhibition in 2016 at  the St. Lawrence college's Marianne Van Silfhout Gallery, along with one  other piece accepted for the 2018 exhibit.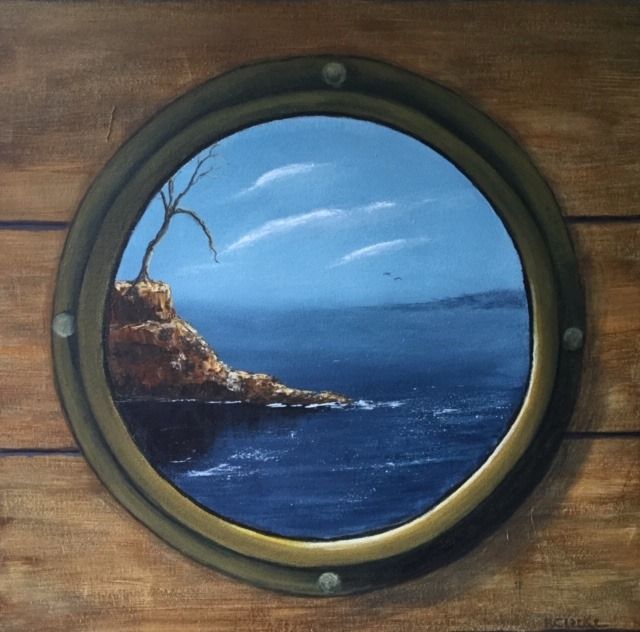 When  I asked how she reached the stage to share her works she explained that  after painting several pieces, her friends and family suggested that  she should put her work up for sale. "At that point I painted with  acrylics mostly on canvas, but I decided to try some River scenes on  Paddles and recently on a Chair for a "CHAIRity Fundraiser."
She paints about 3-4 times a week, sometimes for hours at a time, and  at other times just in short bursts. She says she really has to feel  right, because, "for me, if I 'm not getting the connection then it's  just a study in frustration" Suggesting that most of those who are  creating art, are the same!
In May 2017, Brenda joined with two other artists for her first show  in the Brockville Arts Centre Lobby Gallery and now regularly displays  at the Brockville General Hospital art corridor and at the Buell Street  Bistro Restaurant, also in Brockville. In addition, she was recently  accepted into the Thousand Islands Fine Arts Association so her works  will be shown in the TIFAA Exhibition and Sale held each September.
Brenda is also proud to be a liaison for the Brockville General  Hospital Art of Healing Ceiling Tile Art Project, and if that is not  keeping her busy enough, she is a member of the Brockville Tall Ships  Festival committee.
Most of her paintings have a story behind them, "something that has  resonated with me through an experience or a place I have been. It is  part of me, so in essence I am sharing that with those who view my  work".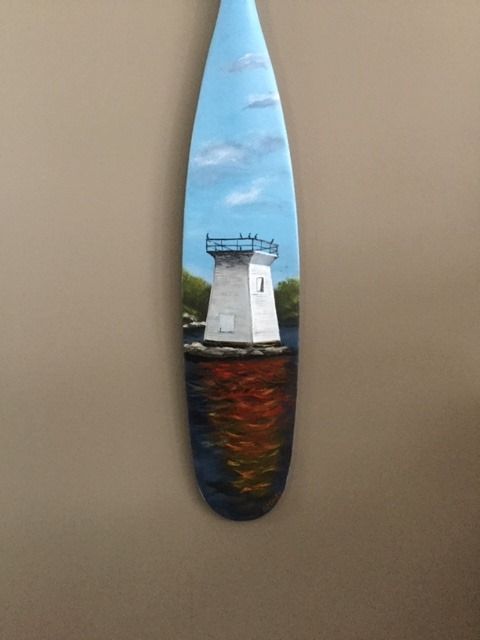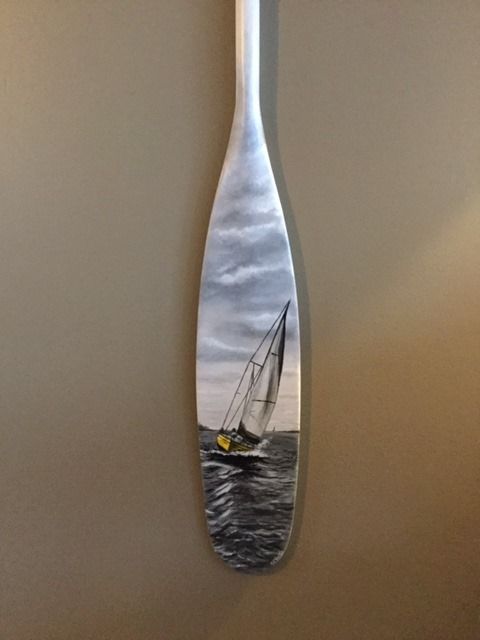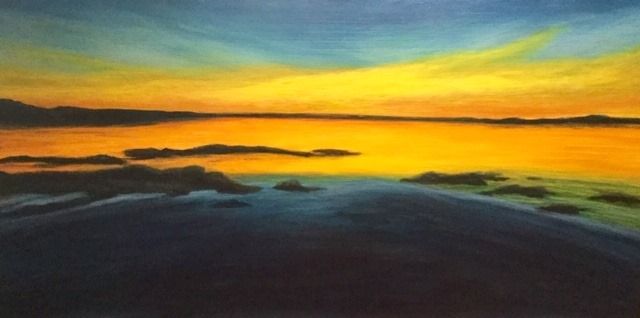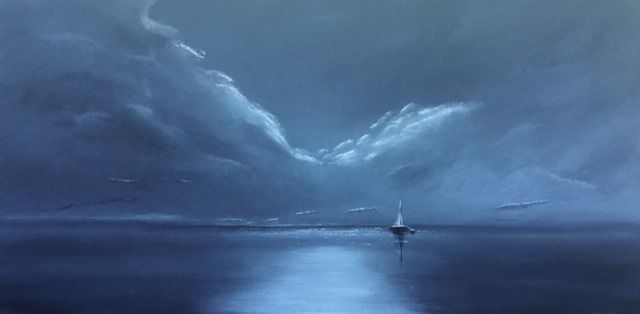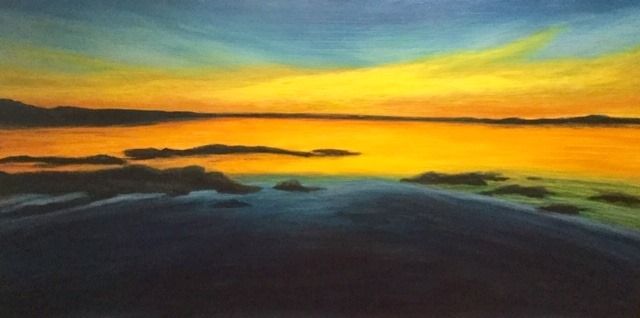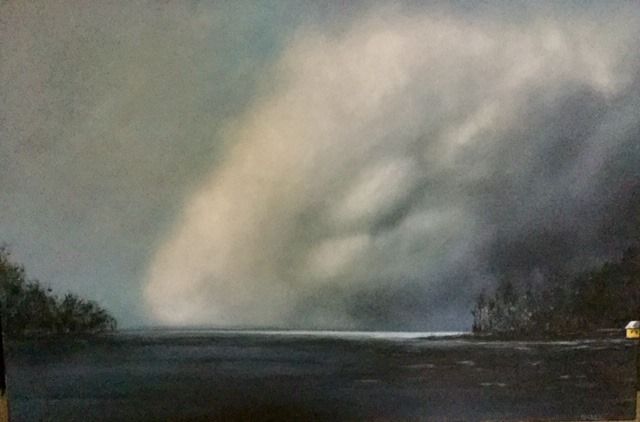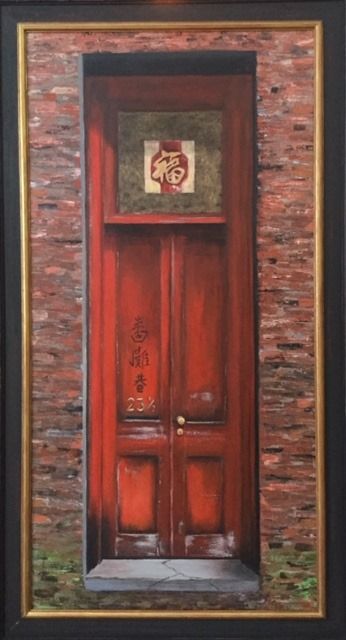 Marianne Van Silfhout Gallery juried exhibition painting at SLC , which received "The People's Choice" award.
---
[Editor's Note: When I told Ian Coristine that I was profiling Brenda  Clarke, Brockville artist, he wanted me to add that her talent is  significant and importantly she's an equally talented coach, helping  both Ian and his wife, Lyne Roberge, produce a couple of pieces that are  beyond, he says, "our expectations!"]
---
Comments  
Comment by: Brent Bergeron
Left at: 2:50 PM Sunday, December 16, 2018
Hey.Kido We are very proud of you and all the wonderfull paintings you have created. Keep up the great work.Brent Patty Katie and Josh  
Posted in: Volume 13, Issue 12, December 2018, archive
---
---
---