Sitting in my dorm room, I received a call from a familiar "315" number. As I raised my phone to answer, I felt nervous, but excited and confident for what I hoped would be good news. As the interview team congratulated me on receiving the first ever Kenneth Deedy Environmental Internship position, I had the widest smile as we discussed the next steps of being a summer steward. I felt ecstatic and overjoyed for what was to be an amazing summer filled with protecting the environment and connecting with our River community.
As the first Kenneth Deedy Environmental Intern, I truly appreciated the new knowledge and skills I gained throughout my busy, but exciting summer. Kenneth Deedy, one of the founding members of the Thousand Islands Land Trust, and a longtime member of the board of Save the River, envisioned an internship where young environmentalists would experience the Thousand Islands region in a variety of appreciable ways. He advocated for meaningful partnerships and the sharing of resources between local organizations, in order to effectively conserve and protect the region's unique landscape.
To honor his legacy, my position was shared equally among three organizations throughout the summer season: Save The River (STR), Minna Anthony Common Nature Center (MACNC), and Thousand Islands Land Trust (TILT). This granted me a once-in-a-lifetime opportunity to gain insight into environmental stewardship through three different lenses.
Behind the scenes
I experienced a "behind the scenes'' look at the diligent work that goes on in nonprofits, as well as a new understanding of how to properly steward an ecosystem, and what it takes to successfully do so while navigating financial and legal requirements. Because of this experience, I have also had the honor of meeting many other knowledgeable and passionate individuals in the environmental field and in the local community.
Growing up in the Town of Clayton, I have had the privilege to witness tourists and locals alike enjoy the beautiful St. Lawrence River and its environs. Nonprofits such as STR, MACNC, and TILT have worked conscientiously to preserve this beauty, therefore safeguarding our ability to enjoy the Thousand Islands. Before starting this position, I failed to fully comprehend all that goes into running a nonprofit organization. From coordinating volunteers, to educational programs, to fundraisers, these organizations provide the community with guidance and experiences that impart knowledge and encourage people to not only enjoy, but also to love the outdoors.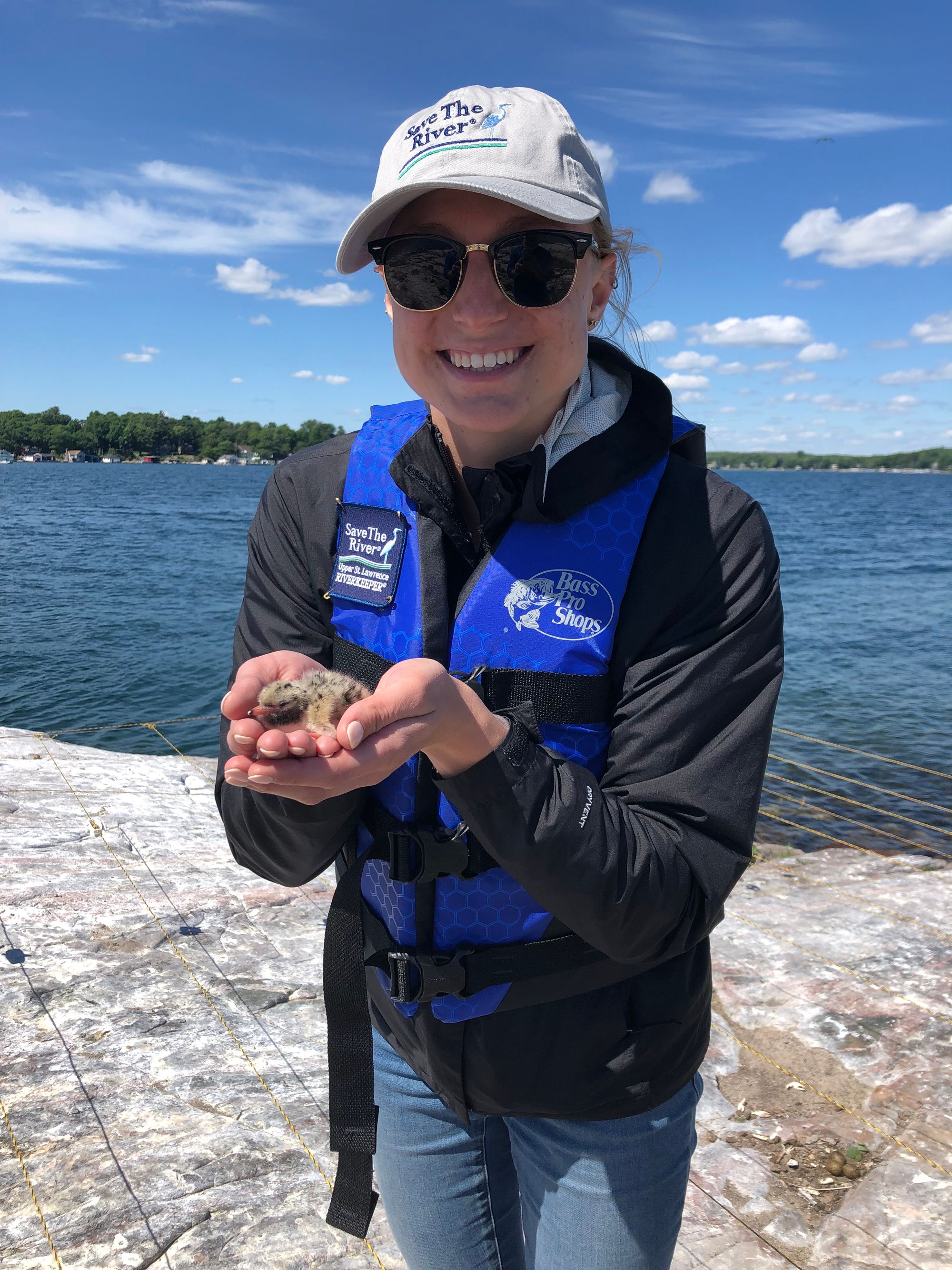 Beginning my internship at Save The River, I gained valuable research skills as well as hands-on experience with community service events. As a local, I was amazed at how much hard work went on behind the scenes (rather, behind the storefront). Some highlights include new research projects in the midst of development, the Common Tern restoration project, partnerships with the Hawn Memorial Library, creating an activity booklet for kids, and working with volunteers. My favorite aspect was the Common Tern research, where I was able to perform data collection on shoals and navigation cells, as well as band a Tern chick!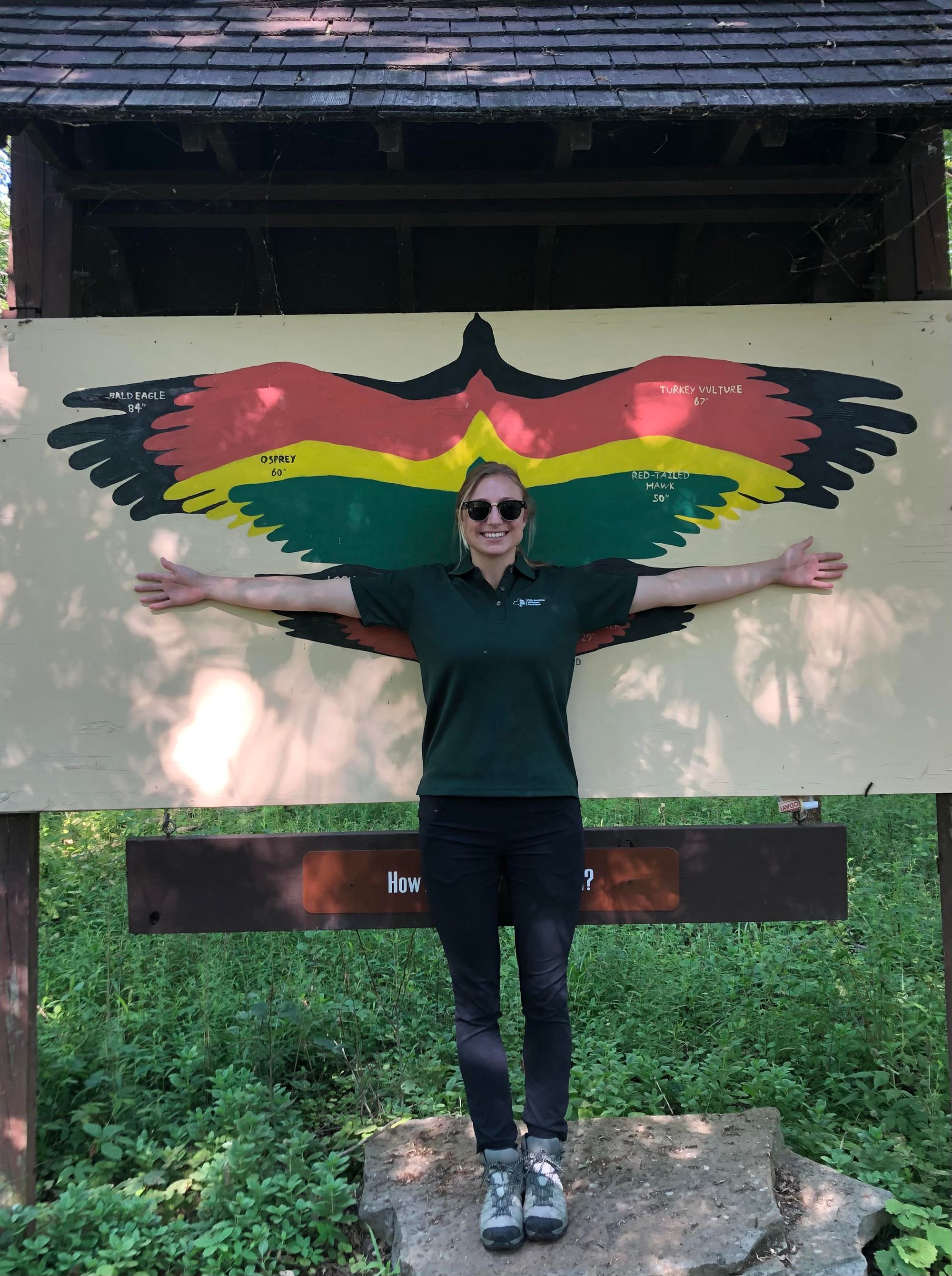 Moving on to the Minna Anthony Common Nature Center, I was taught just how influential education can be. I had the opportunity to provide both children and adults with educational lectures, guided hikes, and informative discussions. My favorite part was giving an educational talk on bird songs and calls. I loved being able to discuss environmental facts and issues with kids, helping to cultivate the next generation of conservationists and environmentalists.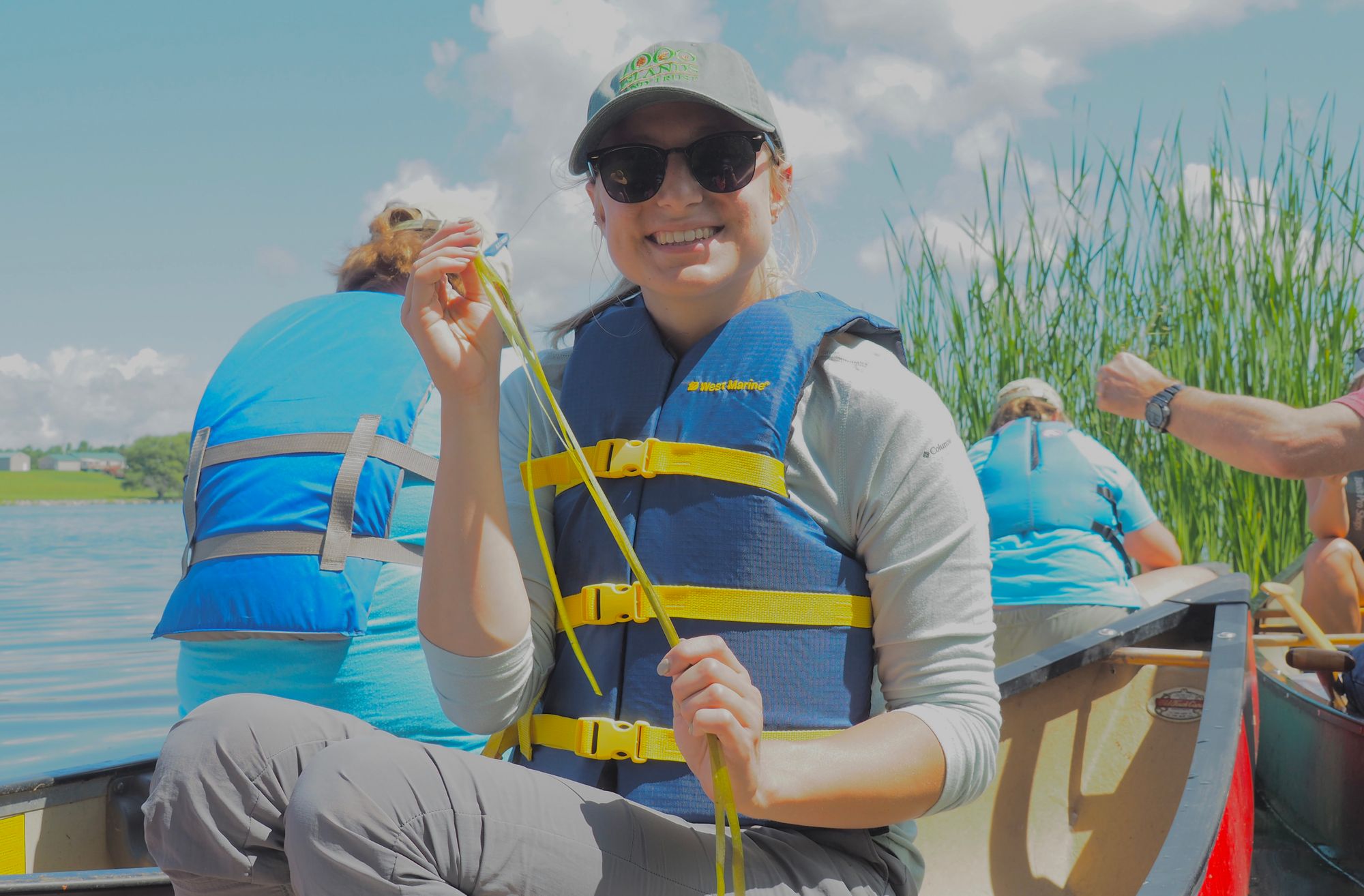 I ended my internship at the Thousand Islands Land Trust, where I gained a new understanding of how important community outreach is in the conservation field. To successfully protect land, TILT relies on the community's support in order to succeed. Their conservation easements and creation of trails have made a monumental impact on the wellbeing of the Thousand Islands region, as well as restored and protected habitats for wildlife. I appreciated engaging in conversations with members and visitors, discussing the significance of what TILT is able to accomplish throughout the St. Lawrence landscape. I also had the opportunity to educate kids about the River environment through TILT's KidsTrek Program, as well as participate in aquatic invasive species control.
Environmental science can be daunting
Working in the environmental science field can be daunting. Considering climate change, pollution, endangered species, and so many other issues concerning our planet, the work often becomes extremely overwhelming. Many, including me, ask the question, "How am I able to make a difference as just one person?" However, being a part of these remarkable organizations has shown me how much of a difference can be made when people come together as one to serve the community. As a region, we strive for excellence within our forests and waters, doing so through preservation and education. Save The River, Minna Anthony Common Nature Center, and Thousand Islands Land Trust embody this quest for excellence, as each organization follows the core principles that drive their conservation ethic.
All three organizations work strategically to make real, beneficial changes, both locally and regionally. Though the benefits may appear subtle, over time, these small footprints turn into great strides and act as catalysts for positive change. The St. Lawrence River may be just one small area in comparison with the whole planet, but by conserving it through education, research, and conservation, there is no doubt that a true impact is being made. It is a point of pride that other communities wish to look toward these organizations for inspiration to do better, to care about nature, and to educate others about the importance of protecting the places they love. I wholeheartedly believe that these organizations effectively and admirably represent the best of the Thousand Islands, and that Ken Deedy's legacy is truly being honored through the partnership they have forged.
I am incredibly grateful for the extraordinary opportunities that these organizations have given me. I will forever be thankful to them for helping me to become a more experienced environmentalist, a more thoughtful conservationist, and a lifelong advocate for the Thousand Islands.
By Mikael-Ann Melfi
Raised in Clayton, NY, Mikey Melfi is no stranger to the shores of the St Lawrence River. Through her pursuit of a B.S. in Environmental Sciences Systems from Le Moyne College, Mikey has gained experience in Invasive Species Management on our shores and in Iceland. In her free time, Mikey serves as a Women's STEM Power Mentor for Environmental Studies freshman, is a part of the FORCES Environmental Club, and an athlete on the Women's Swim Team at Lemoyne. Whether hiking, mentoring, or spending time with teammates, Mikey is passionate about using research to develop environmental systems solutions backed by science and rooted in innovation.


Posted in: Volume 16, Issue 9, September 2021, People, News article
---
---
---