[Editor's Note:  Normal is not normal these days, but there are many artists and community members trying hard to help us enjoy the Fall season.]
BEFORE THE RUSH 2020 - Art Sale
31 October, 10am to 5pm, 1 November 10am to 4 pm
Firehall Theatre, 185 South Street, Gananoque ON
We are excited to present an in-person show, with COVID 19 precautions. Here are the exhibitors who will be showing the work they have done over the past strange months. We hope you will come (with your masks on) and enjoy. For more information, visit beforetherushshow.com.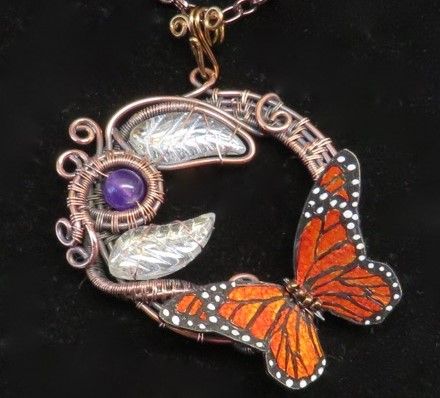 The creative spirit behind The Artful Dragon Studio is Lea Hamblett, who has been creating artwork using multi-media applications since 1984. Lea has continued to explore multi-media art over the years and has created jewelry and art using Fine Silver, Polymer Clay, gemstones and fused glass. The most recent Collections from the Artful Dragon Studio include Wire Weaving - using Copper Wire and gemstones, leather cuff bracelets and pendants - which sometimes include a cut metal scene or gemstones. The Cobraal Collection uses Copper, Brass and Aluminium to create beautiful pendants, some even move! The MetalScapes Collection incorporates cut metal 3D scenes with Plexiglass sheets and alcohol ink accents. The TileScapes Collection uses a ceramic tile as a base for Alcohol Ink and then a cut metal scene completes the picture.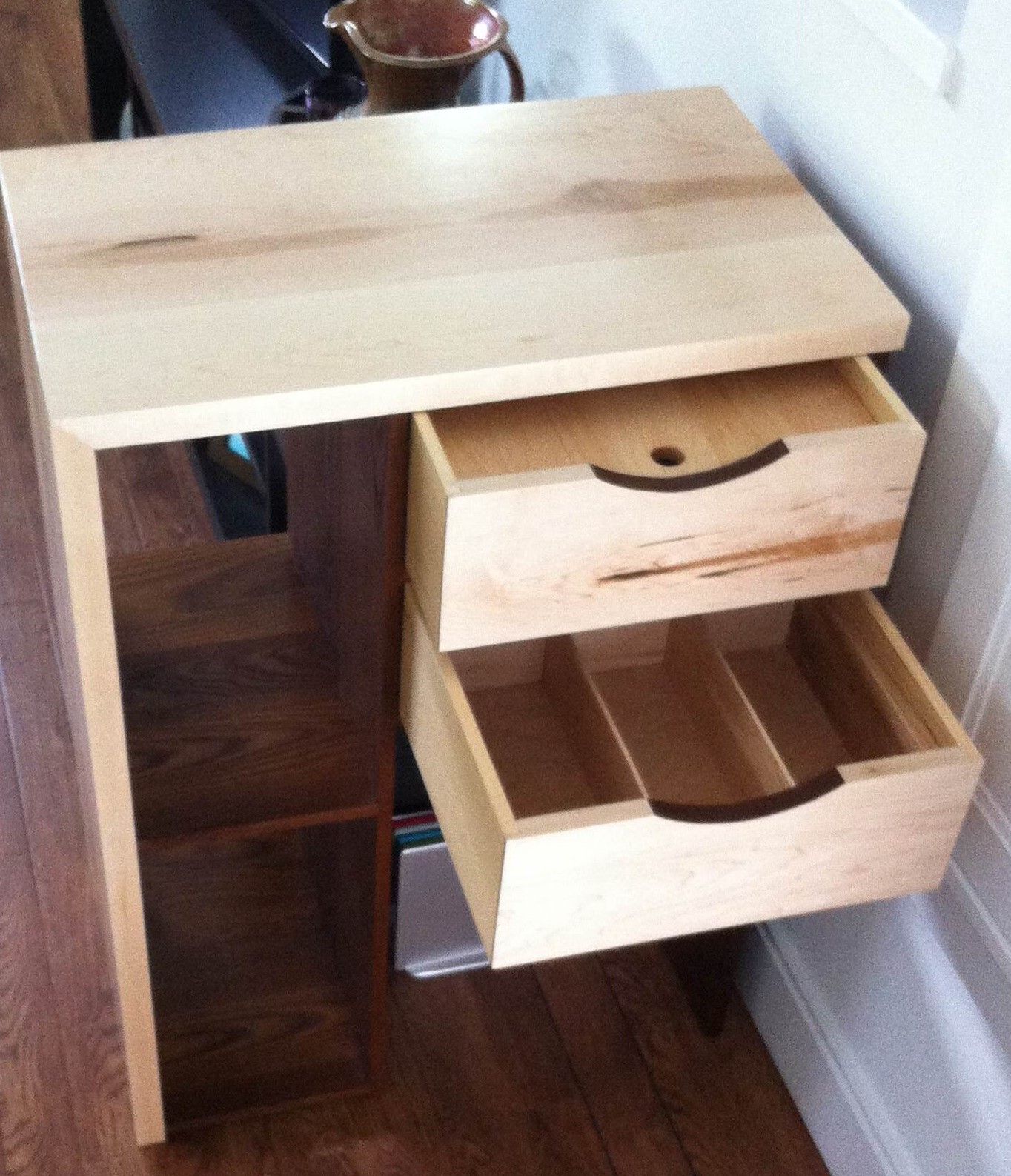 Woodsparrow Fine Furniture and Design was established in April 2013 by Kevin Juckers. The company focuses on solid woodworking for the home, including items such as tables, dressers, beds, and wardrobes as well as custom interior doors and stairs. Woodsparrow also constructs kitchen cabinets and furniture and replicates and restores parts of furniture that are missing or damaged.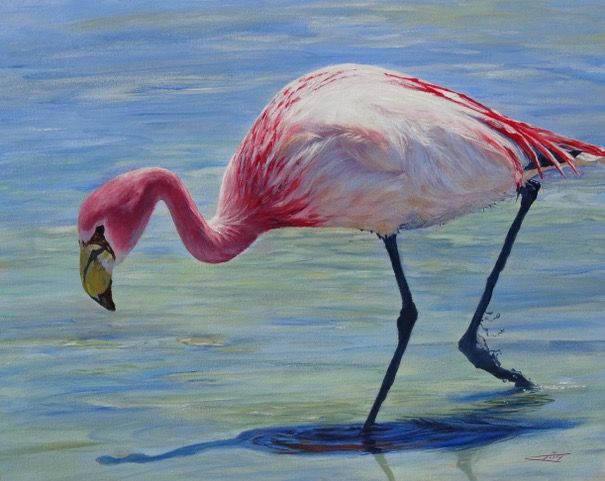 Kitty Kelly's passion is painting - she wants to share what she sees and feels by putting it onto canvas with the hope that the viewer experiences those senses as well. Self-taught, Kitty has always been interested in the world of art and is now immersed full time in painting. Her favourite medium is acrylic, but sometimes uses oil and watercolour too.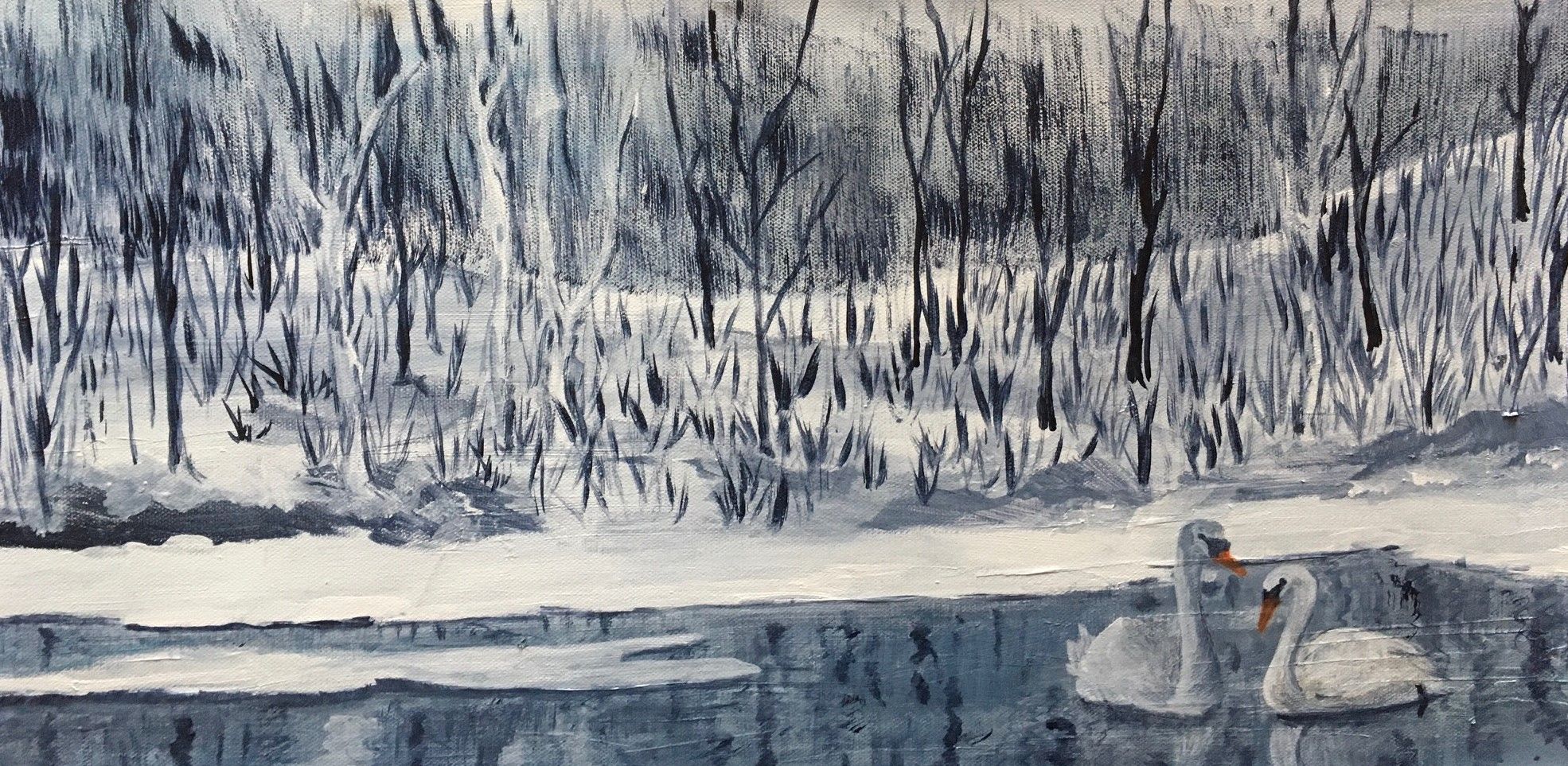 Betty Matthews is an artist living in Gananoque Ontario. She works in watercolour, acrylic and acrylic collage. Betty believes that art plays an important part in everyone's life, whether as a hands-on approach, or simply for the sake of enjoyment. There are many different forms of art - including visual - and she is very happy to be a part of that world.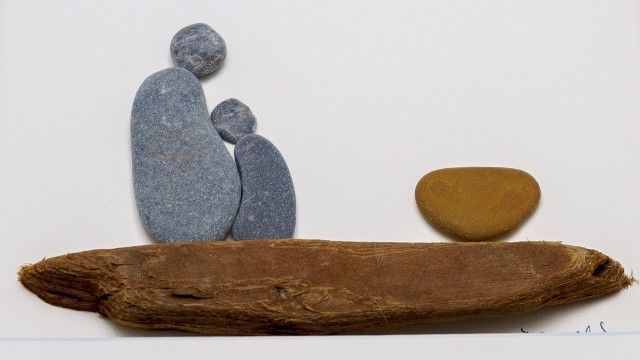 Maureen McDonald began creating pebble art images as gifts for friends and family members, but soon found herself busy filling orders for others. She loves the simplicity of design enforced by this medium, and is thrilled to find a perfect piece of beach glass that evokes the wind lifting a bride's veil, or two pebbles that fit together perfectly to form a couple in a loving embrace.
Margaret McLauchlan was born in Baker Lake, Nunavut and spent her childhood in small remote communities all over the Canadian Arctic. Although she has lived in Kingston for many years, she continues to travel "north of ordinary" as often as possible. Those wide open spaces where you can see forever are exquisitely beautiful and haunt her soul. She is playing with the new Tri-Art line of liquid glass acrylic paints. and loves the depth, the layering and movement that these paints produce. She paints on the floor so she is looking at the support from above, as if she is in a small plane flying over the masses of waterways and ice and tundra in the north. All her paintings are imaginary abstract works anchored with ice and shades of blue.
Margot Miller is an Honour Graduate of the Ontario College of Art and Design University and the Ecotourism Management Programme, Fleming College.  She worked in the textile design industry in India and has traveled extensively in India and Asia, documenting traditional textile techniques. Currently she teaches and operates her own textile studio and shop in the village of Rockport. She is a recipient of a Design Canada Award and has exhibited at numerous galleries including the Art Gallery of Ontario, the National Film Board of Canada and the Ontario Craft Council.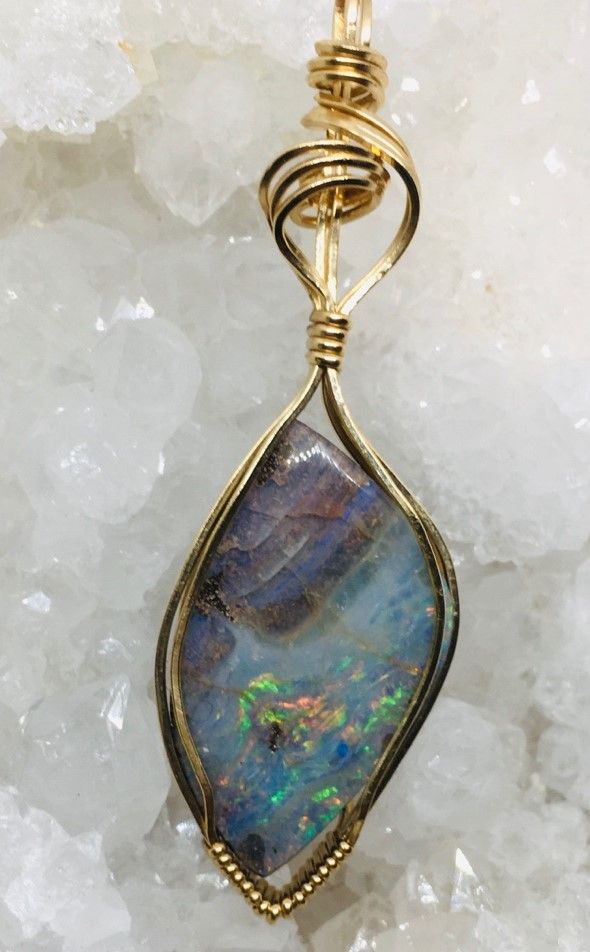 Pamela  Prince is a jewelry artisan who originally created unique pieces only for family and friends. She has since extended this passion for working with metal wire and gemstones to custom work and exclusive shows such as Before the Rush.
John Sorensen's background as an architectural antique dealer and passion for ballroom dancing influence his choice of subject matter. He uses the rich warm colours and texture obtained from traditional oil paint to interpret his two primary interests – old room interiors and "ordinary" people dancing or just sharing a quiet moment together.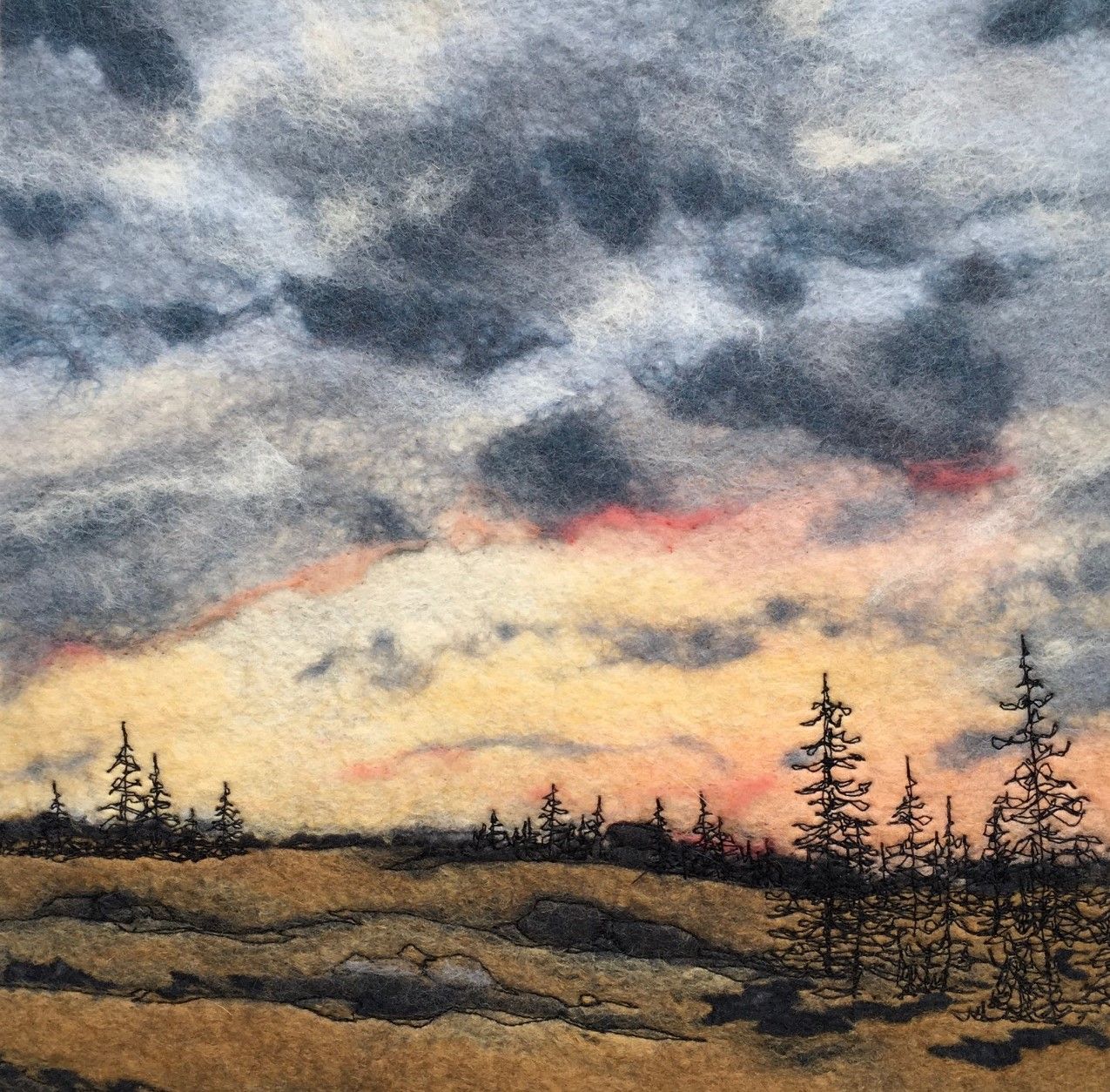 Sue Steffes is a felt maker who uses the ancient craft to create art pieces and functional decor. She employs a wet felt method adding texture and detail through needle felting, hand embroidery and free motion machine stitching. Growing up on the prairies of Alberta has provided plenty of inspiration, her work tending to revolve around big skies and vast landscapes. The rock, lakes, forests and wildlife of Ontario also inform and inspire her work.
Martha Stroud tries to capture scenes and images that brought her joy in the moment, in the hope that other people will find the same joy.
Posted in: Volume 15, Issue 10, October 2020, Artists
---
---
---