Ontario Adventure Rowing (OAR) and World Rowing eagerly anticipate welcoming 50 international, long distance, adventure rowers to row on the beautiful waters of South Eastern Ontario. From September 10 – 18, 2022, the 'Bays and Islands' World Rowing Tour will see crews of rowers from Australia, Austria, Canada, Denmark, France, Germany, Ireland, Mexico, the Netherlands, Switzerland, and the USA, sculling  from Brighton to Mallorytown over the course of a week, experiencing the beauty of the Bay of Quinte and the Thousand Islands.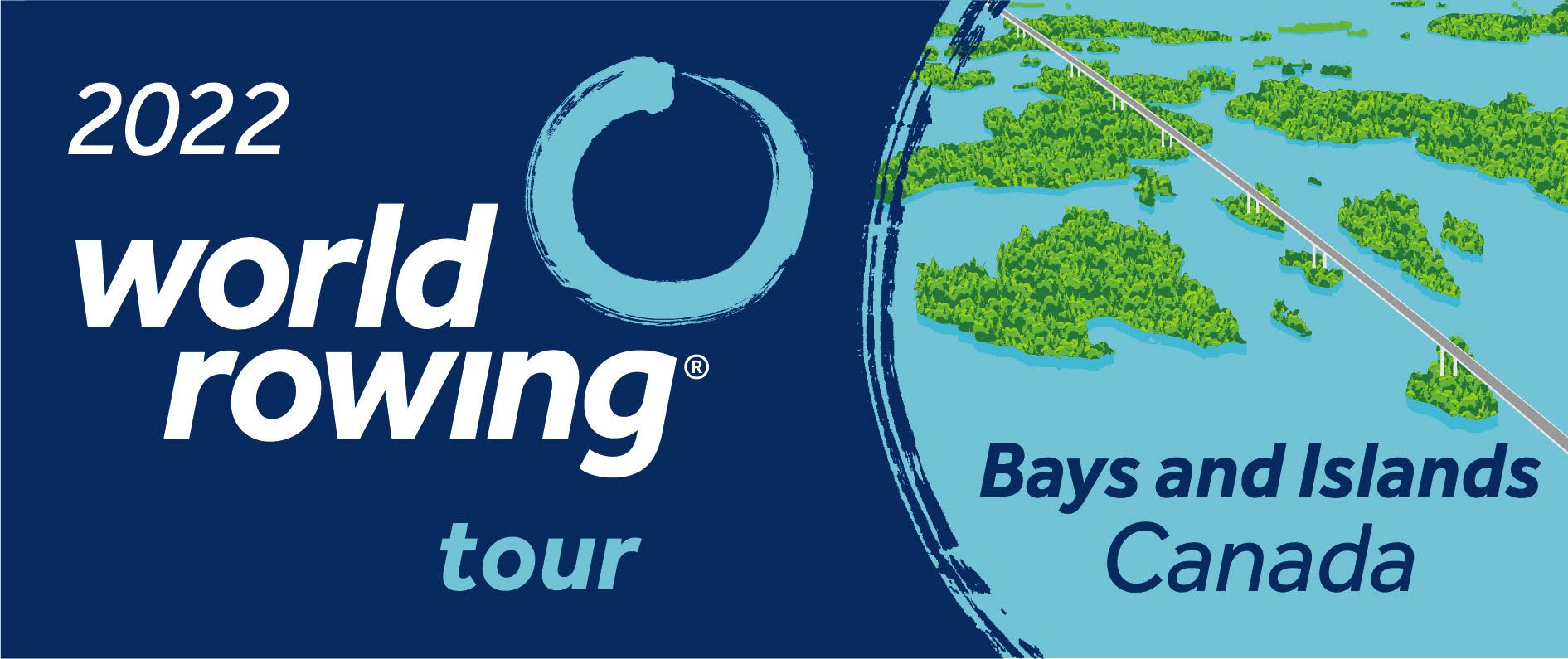 World Rowing, the international governing body for the sport of rowing, supports Rowing for All – the idea that rowing is an accessible touring, recreation, and fitness activity for people of all ages and experience levels. The flagship event of its Rowing for All Commission is a week-long tour, organized in a different country each year. 'Bays and Islands' will be the third World Rowing Tour hosted by Canada, and the first in South Eastern Ontario. The tour is organized by OAR and supported by Rowing Canada Aviron (RCA)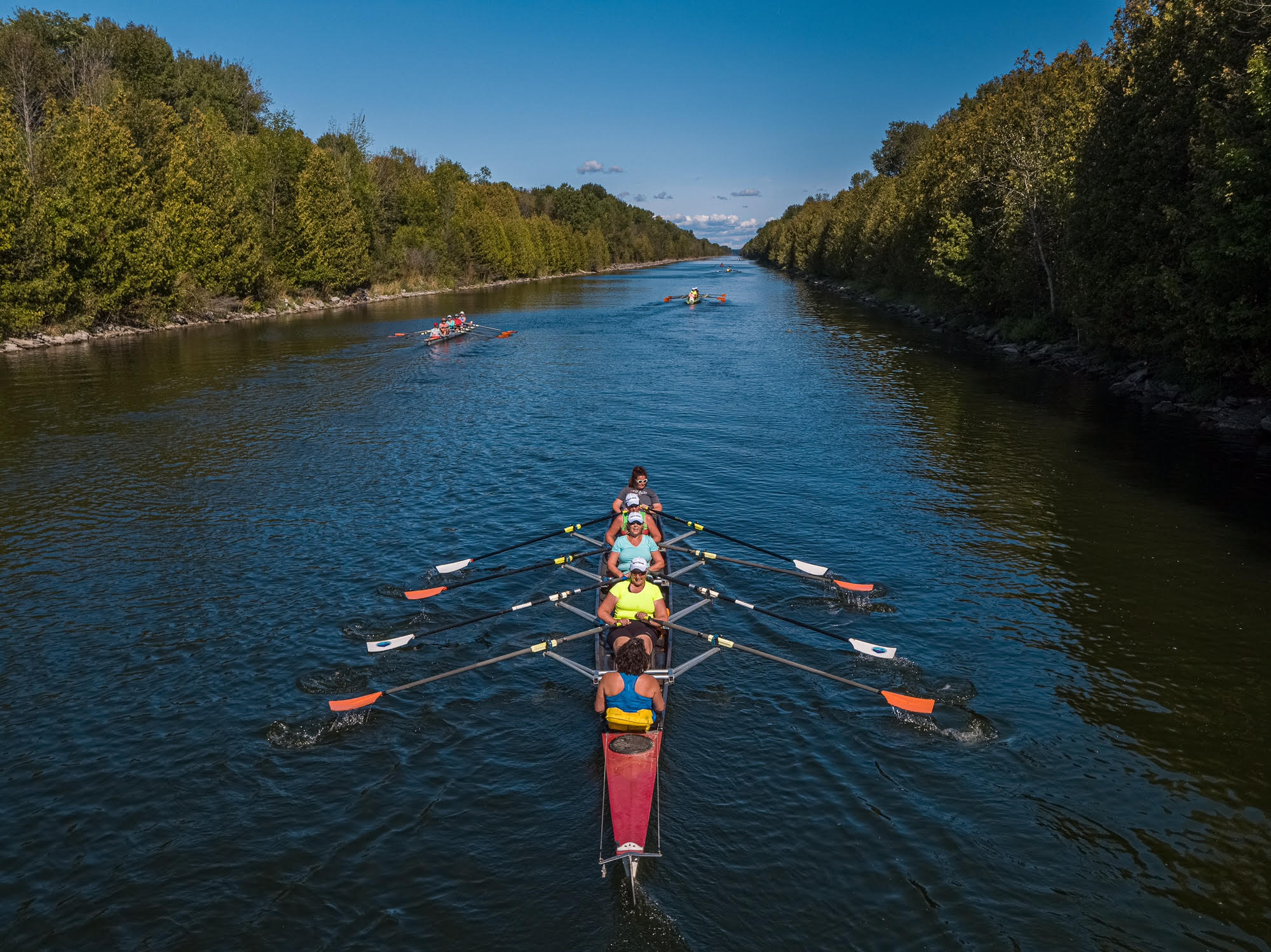 Photo courtesy of Justen Soule
The participants will enjoy breathtaking views from the water, in addition to many opportunities to experience this beautiful region and all that it has to offer – from waterfront vistas, beaches, and wineries, to the cultural heritage, as featured recently in Vogue and Condé Nast Traveler magazines. Waterfront festivals held along the way will bring together rowers and spectators, while showcasing and celebrating Ontario's waterways and water sports. The rowers will be in coxed quads: boats with four people sculling with two oars each and one person steering.
Opening ceremonies will be held on September 10, 2022, in Belleville, Ontario. Rowing will commence September 11, with September 17 being the last day on the water.
The Bays and Islands Tour will be run by volunteers, mainly members from OAR, and rowing/water sport clubs along the route. "Our members are so excited to welcome rowers from around the world for this tour," says Peter Jepson of OAR. "We expect that this tour will elevate the international profile of our region for sport tourism, and will showcase the Bay of Quinte and the Thousand Islands as a great place for recreation, for young and old alike."
In September 2021, the first major event leading up to the 2022 'Bays and Islands' tour was held. Rowers from clubs around Ontario and across Canada travelled to southeastern Ontario to participate in the tour's dry run. From September 7 to 11, twenty-six rowers in five boats travelled from Weller's Bay to Gananoque, with stops in Brighton, Trenton, Belleville, Hay Bay, and Kingston.
Learn more about the Bays and Islands World Rowing Tour at https://worldrowingtour2022.ca.
---
About Ontario Adventure Rowing
The Ontario Adventure Rowing Association (OAR) promotes recreational rowing across the province of Ontario, from leisurely rows along the province's beautiful waterways, to more challenging coastal rowing on open lakes and long-distance rowing marathons. Learn more at adventurerowing.ca

Please feel free to email worldrowingtour2022@gmail.com for any other information.
By Shelagh Baker
Shelagh Baker's love of rowing started at the North Shore Rowing Club in Australia.  After returning to Canada, she joined Hanlan Boat Club in Toronto, trading relatively flat, salt water for fresh water and the variety of conditions that come with a large body of water.  In the past few years, she's been fortunate to have participated in a variety of OAR tours, including the WRT 'Dry Run' in September 2021.   She has been on the OAR Board for several years, and is helping to organize the 2022 WRT.  She says she is certainly looking forward to welcoming international rowers to a beautiful part of Canada.
Posted in: Volume 17, Issue 5, May 2022, Sports
---
---
---