The first quilt may have been made strictly for the practical reason of keeping one's family warm. Today, a quilt show is like visiting an art gallery of beautiful paintings made with fabrics of endless colors, prints, patterns, fibers, and textures.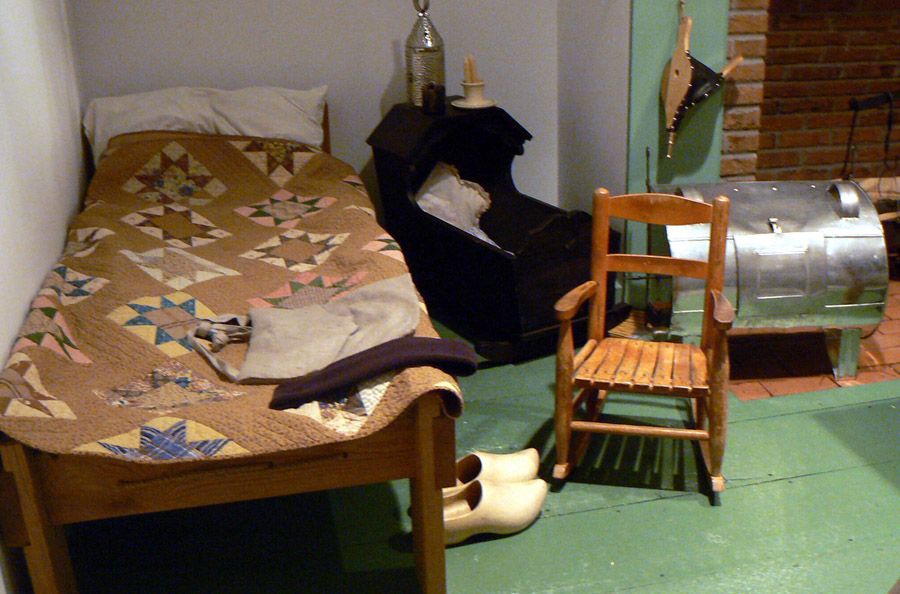 After missing its 2020 show due to the pandemic, the North Country Quilting Guild (NCQG) is bringing its biennial show back to Clayton, NY, on June 3-5 at the Cerow Recreation Park Arena, 615 East Line Road.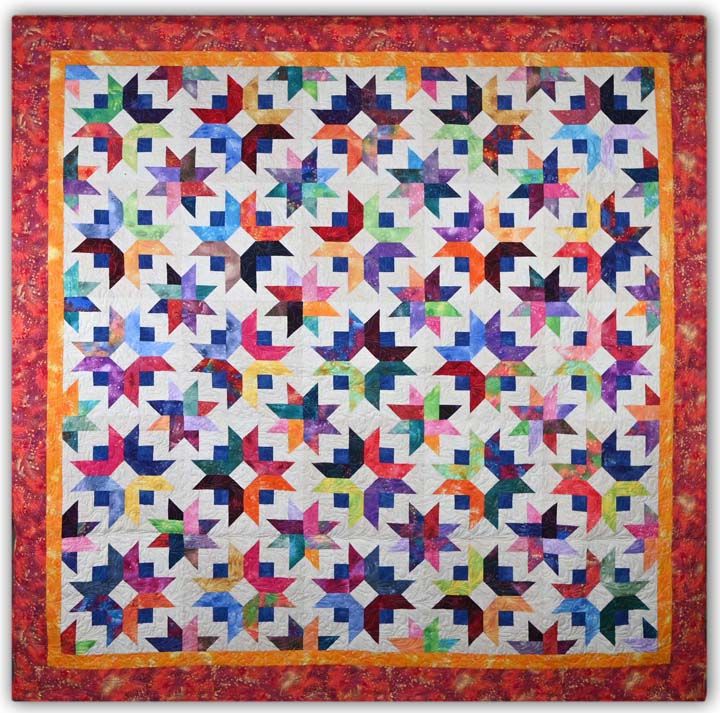 Guild members from across a four-county area will showcase an arena full of quilts of all sizes, styles, and themes, along with 14 different quilting demonstrations, professional judging, and vendors with fabrics, notions, quilting supplies, and baskets.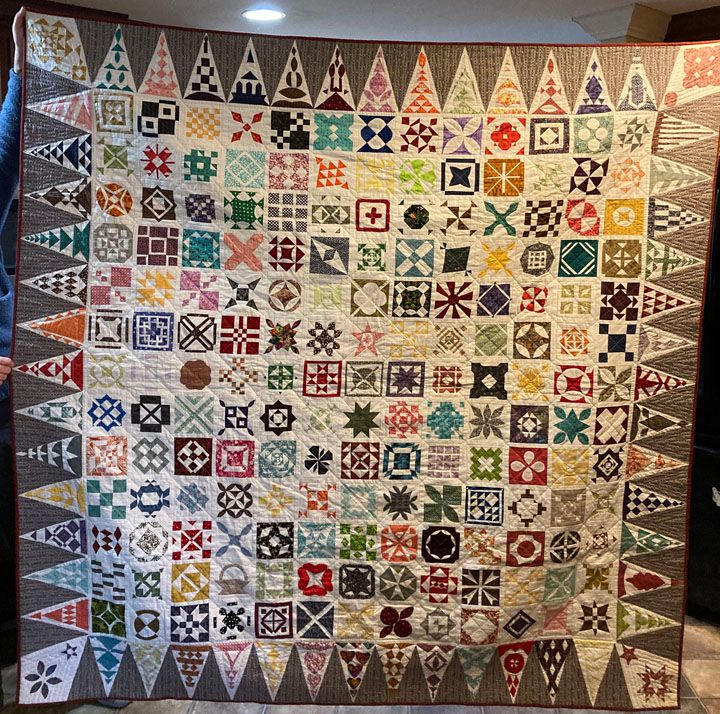 Don't miss the "Baby Jane" quilt, modeled after an historically treasured quilt, started during the U.S. Civil War, and completed by Jane A. Stickle of Shaftsbury, VT, in 1863, with 5,602 pieces and a unique scalloped border. The original "Dear Jane Quilt," which has inspired replicas known as "Baby Jane" quilts, is part of the Bennington Museum collections in Vermont.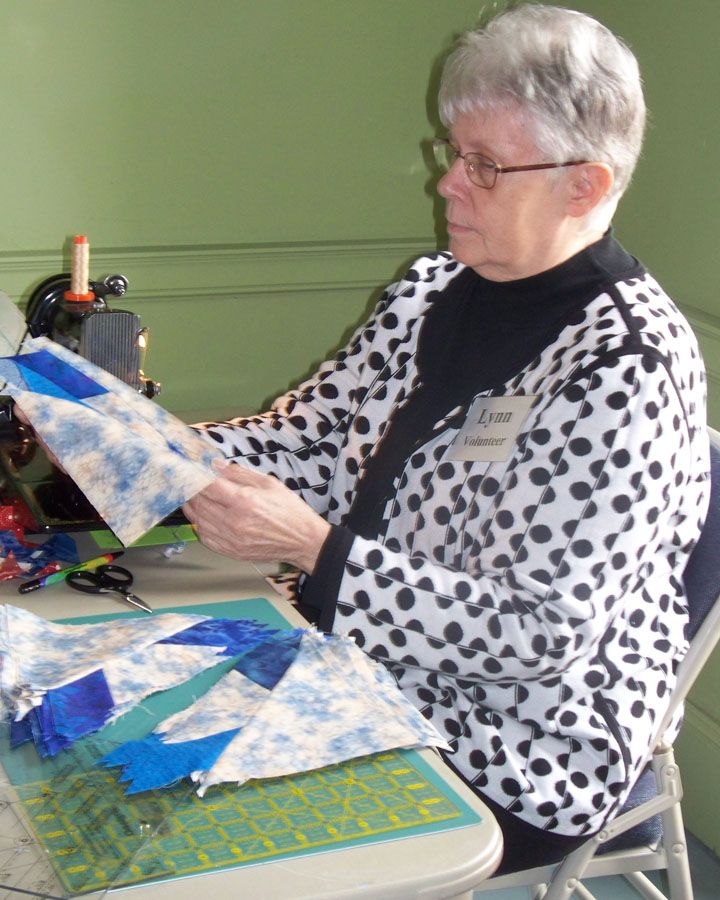 Guild Founders on WPBS Weekly TV May 31
A quilting class in the 1980s at Flower Memorial Library in Watertown, NY, was so enjoyable that someone said, "We should start a guild." In 2022, the North Country Quilting Guild is celebrating its 38th anniversary. Four of the Guild's founding members will be featured in a segment of the WPBS Weekly: Inside The Stories, on May 31st at 7:30 pm. This television program will air in both the U.S. and Canada. You may be inspired to start a guild in your community, as Sharon Blankman, Harriet McMillan, Sue Snell, and Lynn Waite share their stories and show off some of their beautiful creations.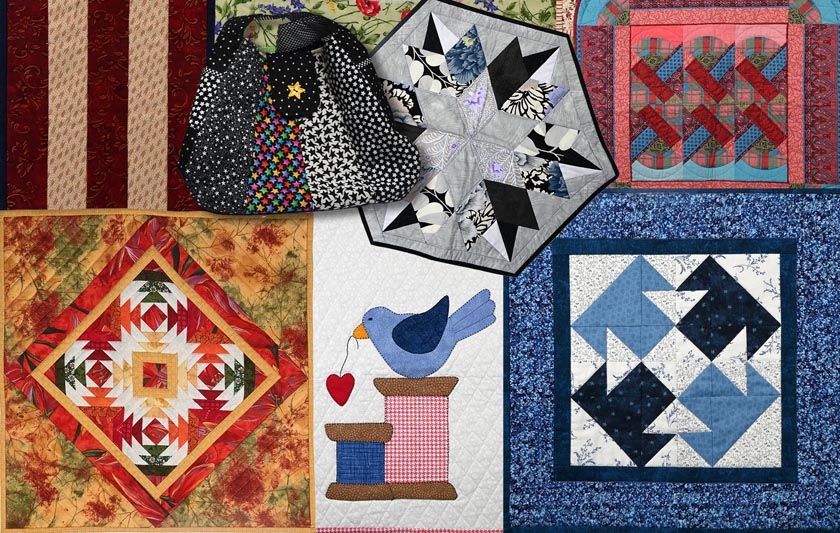 Little Quilts Silent Auction Benefits Cancer Patients
The Guild has a long tradition of making quilts for charity, through its Care and Share Program. At the June show, miniature and little quilts made by Guild members will be silently auctioned to benefit the Gouverneur Breast Cancer Fund that provides financial assistance with medical, household, travel, and living expenses to women and men from diagnosis to recovery from breast or ovarian cancer across a four-county area. A preview of some of the little quilts that will be up for bid can be seen on the Guild's Facebook page.
Kantha Quilting, Daisy & Grace, Penrose Tiling: Learn More at Demonstrations
Do you know what Kantha quilting is? Have you heard of Stack and Whack, or Daisy and Grace? Ready to learn how to hand appliqué or make an origami fabric bag? Interested to try Penrose Tile quilting? These are among the quilting patterns and techniques to be featured in the June 3 – 5 show's 14 free demonstrations.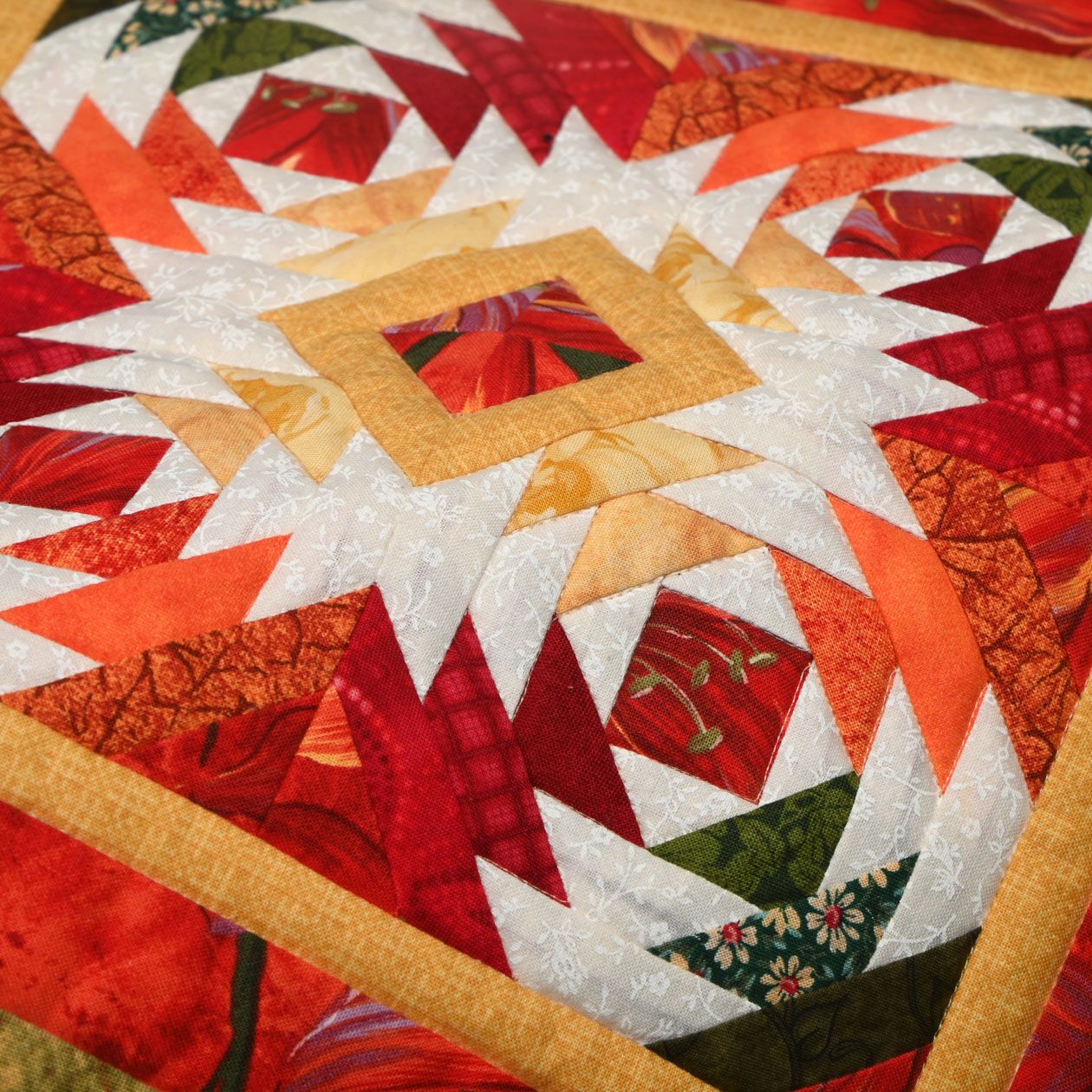 Here Comes the Judge!
Mary Derry, one of only 52 National Association of Certified Quilting Judges (NACQJ) in the U.S., has been named to judge the 2022 North Country Quilting Guild show. A retired RN, Derry has judged quilts at show throughout the U.S. She will be evaluating quilts voluntarily entered for judging in the Clayton show. The experience can be a learning opportunity with positive feedback for the quilt-makers.
"Each entry will be evaluated for both design and workmanship. The design component includes the way the elements of artistic creation are used and how successful they are. The workmanship is closely examined to see how skillfully the entry was made. While time constraints prevent me from commenting on everything I see, I do mention those things I find very well accomplished and also may suggest some things that might make the entry more competitive," said Derry.
She notes that one advantage of using NACQJ certified judges is that each uses the same systematic approach to judging and each has the experience and knowledge to be objective in his or her observations.
Show Information:
Dates:  June 3 – 5 2022
Times: 10 AM – 5 PM Friday and Saturday; 10 AM – 4 PM Sunday
Cost:  $10 (good for all three days, plus one free raffle ticket)
Learn more on the Guild's Facebook page at NCQGlovestotquilt/
Or call 315-232-4273 or 315-489-0088
By Kara Lynn Dunn
Kara Lynn Dunn is the publicist for the New York Sea Grant Great Lakes Program and the Great Lakes Research Consortium. She lives in Mannsville, NY, with her husband, photographer Brian Whattam, who grew up in Three Mile Bay, NY. We suggest you take the time to read Kara's other TI Life articles in three places:  here, here and here.
Posted in: Artists
---
---
---