Editor's Note: Raymond Kowalski interviews Andrew Kane and asks all the right questions. Andrew has generously shared many of his photographs with TI Life over the years and now you will meet him . . . almost in person.
---
RK: Andrew, Thousand Islanders on both sides of the border have by now seen — and been impressed with —- your beautiful images of this region.  Tell us a bit about your company, Feather in Flight Productions LLC.  What was your "I'm going to do this," moment?
AK: My love for photography started in my youth, but I never believed that I could make a living in photography. I could not afford the equipment necessary to be a professional photographer, so I pursued a different curriculum in college and went to school for business management. My "I'm going to do this" moment came seven years ago when I overheard my niece talking with my sister about an aerial video of a boat with a bride and groom cruising on Blue Mountain Lake. She was playing it on YouTube, and I peeked over her shoulder and saw this beautiful old wood Chris Craft cruising on the lake with the bride and groom all dressed up waving. I thought to myself  . . . "I'm going to get a drone."
And that was it… 2 months later, I bought a drone, and the following summer I did an aerial video of my niece's wedding. Of course, a large part of the video is footage of the Zipper's wedding party going from Thousand Island Park to Clayton! And hence Feather In Flight Productions was started!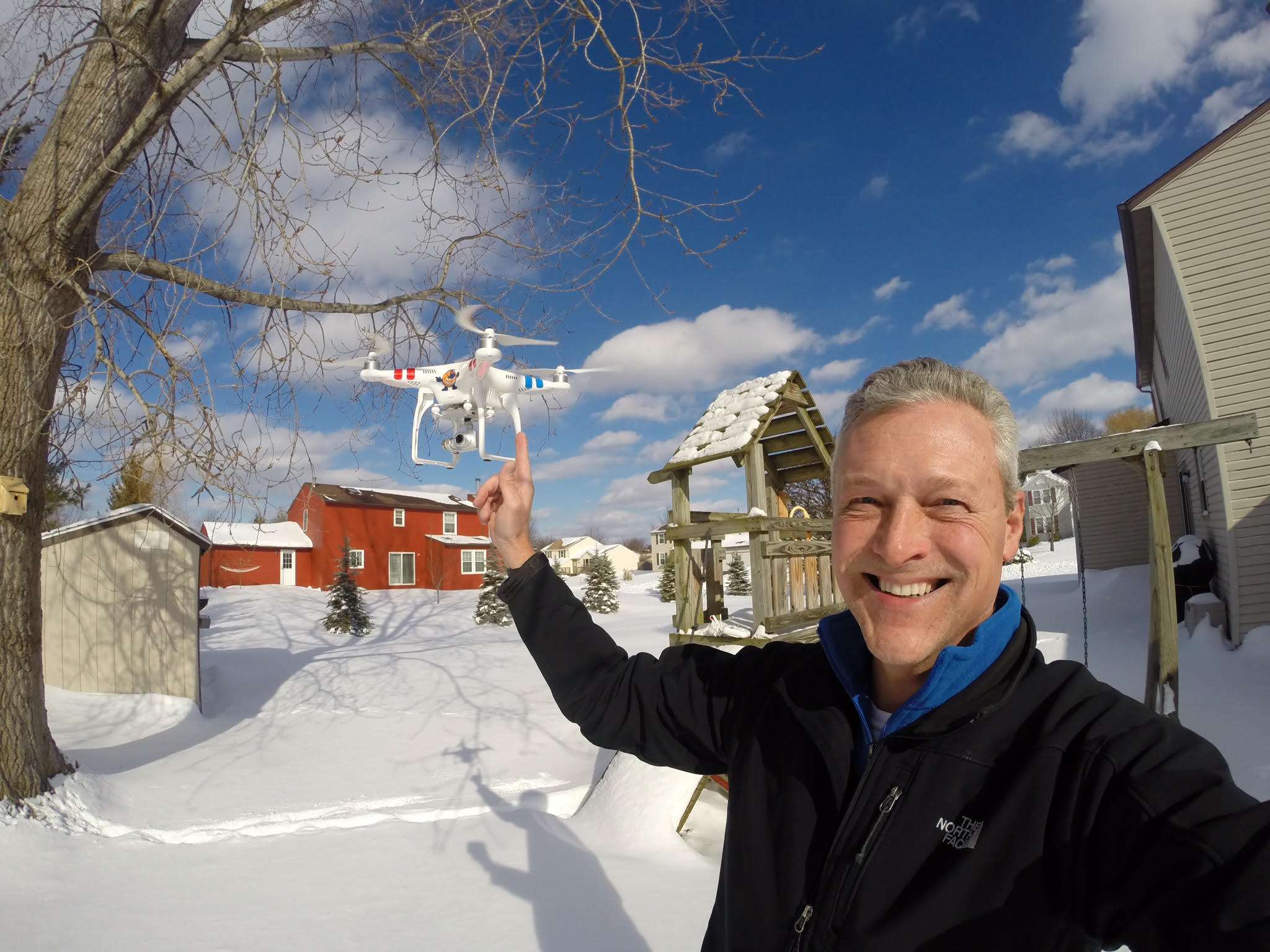 RK: Has it occurred to you that, in a sense, you and your drone are following the path blazed by the late Ian Coristine and his ultralight?  Who has influenced you along the way?
AK: Funny that you ask that… I have always loved Ian's photography. Absolutely nothing is better when it comes to aerial photography of The River. He is definitely a huge influence on me doing aerial photography but I will never get close to his quality of aerial art. He had the perfect set up… an island, a seaplane and a good professional-level camera. Drones are amazing, but unless you purchase a large drone that you affix a full-size DSLR camera, you will never reach the same quality of photography. The camera and lenses on the smaller drones are just not the same quality. My love for finding the "perfect photo" is what drives me. Photography is my happiness.
RK: What are some of the technical challenges to producing a photographic product that stands out in the marketplace?
AK: There is a photograph waiting to be taken everywhere you look. There is an art in everything. You just need the artistic eye to find it. You are right, as there are so many great photographers out there that it is tough to make my work stand out. My biggest challenges are producing a high-resolution product combined with an artist's eye of the subject and then marketing it! And I am still trying to figure it out! Professional photography is having an artist's eye and understanding how to use the technology within the camera to find the perfect settings for that particular photo.  There is a lot of changes to the settings, from wildlife photography to real estate photography, for example. And even within those categories there are so many changes as the ducks may be flying in one shot and floating in another. It is not as easy as it may seem. That is why I will always be looking for that "perfect photo".
RK: Please tell us about yourself:  where you grew up, your connection to the Thousand Islands region, and your family.  If photography is your business, what are your hobbies and other interests?
AK: I grew up and still live in the Syracuse area with my wife Holly and two boys, Tommy and Matthew, who are now in college. My daughter Amanda lives in Los Angeles, proving that she has what it takes in the online video gaming world . . .  a world that I do not pretend to understand.
My parents met as young children at The River! Dad was from Pennsylvania, and his family had a place on Round Island, mom was from Syracuse and had a cottage in Thousand Island Park. They hung out together in a big group of kids every summer and then went home for the winter. Not until their college years did my mom and dad start dating. A true River Rat marriage! I have been up here since I was an infant and living the same life as they did during the summers. It is in my blood, as I say. Once you visit The River it becomes a part of you, and when you keep coming back . . . well . . . you are never going to want to leave! Once, someone gave me a job offer in Pennsylvania, and a big reason I didn't take it was that I like living an hour and a half from The River!  I love The River so much that I capitalize the words, as you may have noticed!
RK:  Your work extends well beyond Thousand Islands landscapes.  What have been some of your favorite projects and images?
AK: My favorite project is truly trying to capture The River from the air as well as on the ground. I love going out in the boat searching for the "perfect photo". I enjoy exploring The River more than anything else.
I enjoy projects that I can use my artistic ideas within the project. I have done several aerial/on-ground videos for various organizations for marketing, capital campaigns and instructional purposes. It is these projects, in which I can be creative and use my art, that I enjoy. I have done videos for The Friends of The Nature Center, Thousand Islands Land Trust, Syracuse Parks Conservancy, and even did aerial work for National Geographic's "Drain The Oceans" television series.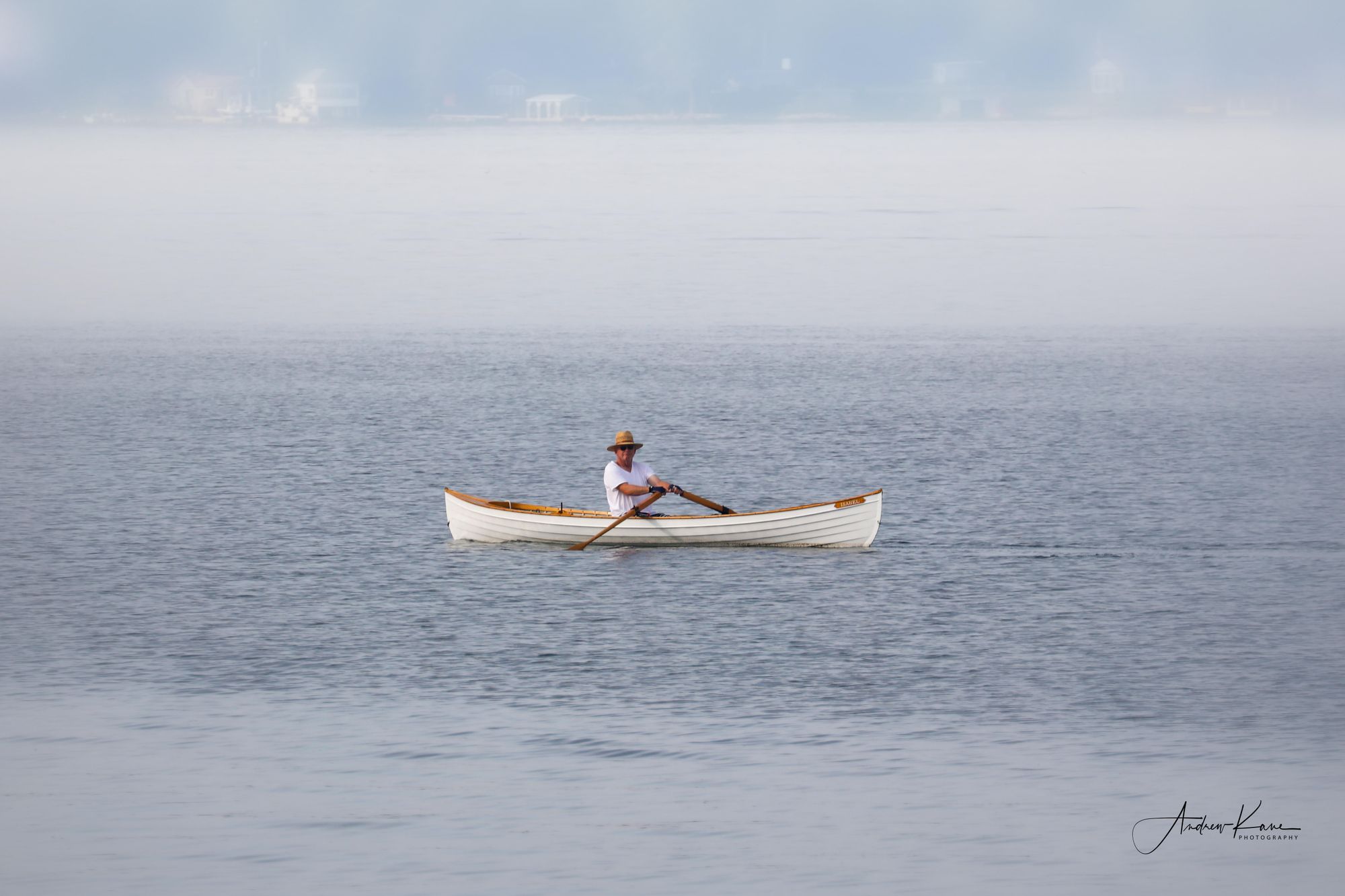 RK: This season you will be opening a gallery in the Wellesley Hotel in Thousand Island Park.  Tell us more about that project.
AK: I have a couple of amazing projects going on right now, which will both come alive at the start of the season. I will be opening a small gallery/shop on the Wellesley Hotel's porch in Thousand Island Park that will display my photography printed primarily on metal. I just love the way photographs look printed on metal. It is as if you are looking at the photo on a computer screen. There is a "Pop" to it! Anyone can order a paper, canvas, or other medium should they want a print on something else, but I thought metal would be a good medium for my display. It is hard to sell prints online and unless you have seen a metal print before, you can't appreciate them. It is hard to explain. I want people to be able to view my work in person and that is why I decided to open the gallery. I love my work and think you would as well, so I want it displayed!
The other project is my book "The River" which should be ready sometime before Memorial Day Weekend for the opening of the gallery/shop. It will have 30 of my aerial photos of The River. It is bound with "lay-flat" technology so the aerial photo can stretch across both pages without losing part of it between the pages. This technology, along with high-quality photographic paper, adds to the beauty of the coffee book. Ian Coristine is the reason behind me putting my work into a book. Like Ian's book, I want to be on every River Rat's coffee table! That is my goal!
RK: Thank you for allowing your many admirers to get to know you better.
AK:  Thank you so much for allowing me to rant about my excitement! I really love my photography, and I hope everyone out there does as much as I do!
By Raymond Kowalski
Ray Kowalski is originally from Rochester, New York. He first started coming to Thousand Island Park in the mid-1960s. After a career in communications law in Washington, DC, he is retired and is living in Gainesville, Virginia. He and his wife, Jean Ann, celebrated their 50th wedding anniversary in July, 2019. They have three adult children and five grandchildren.

Posted in: Volume 16, Issue 3, March 2021, Artists, People, Photography
---
---
---