True summer arrives on June 21 but those of us who have been on the River for several weeks have enjoyed beautiful mornings and hot days!
TI Life in June 2021 is now online:. Thousand Islands Life Magazine
Time to enjoy 14 articles this month:
TI Life News From the Editor, by Susan W. Smith
Time to join TIA... NPRs Emily Russell presented Heather Haynes artwork and Congratulations to Don and Marni Ross for their recent award from Ontario Nature.
Gypsy Moths, by Paul Hetzler
If you missed last year's gypsy moth performance, you have a better chance of catching it this season. Unfortunately.
A Couple of Well Off Warblers by Gerry Smith
The Yellow Warbler and the Common Yellowthroat are probably the most abundant members of their clan locally.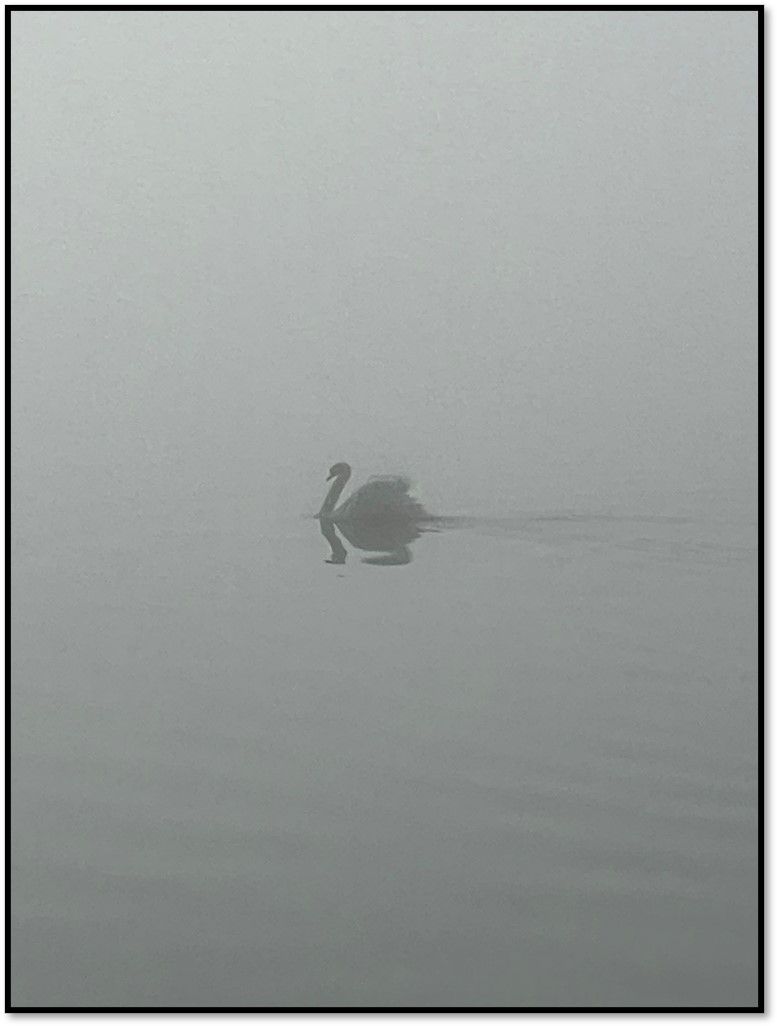 Glennis Newton shares her swan in the mist.
---
Memories From My Sketchbooks II by Joel F. Charles
In 2002, we began to think about spending summers in Clayton, rather than put up with the heat and humidity of Tucson summers. In 2003, we got serious about it.
Solution to Anger and Fear by William Straite and Tadpole McAdams with Susan W. Smith
A few emails later, and I was stopped dead in my tracks, for Bill Straite has a very different story to tell – one I think you will appreciate.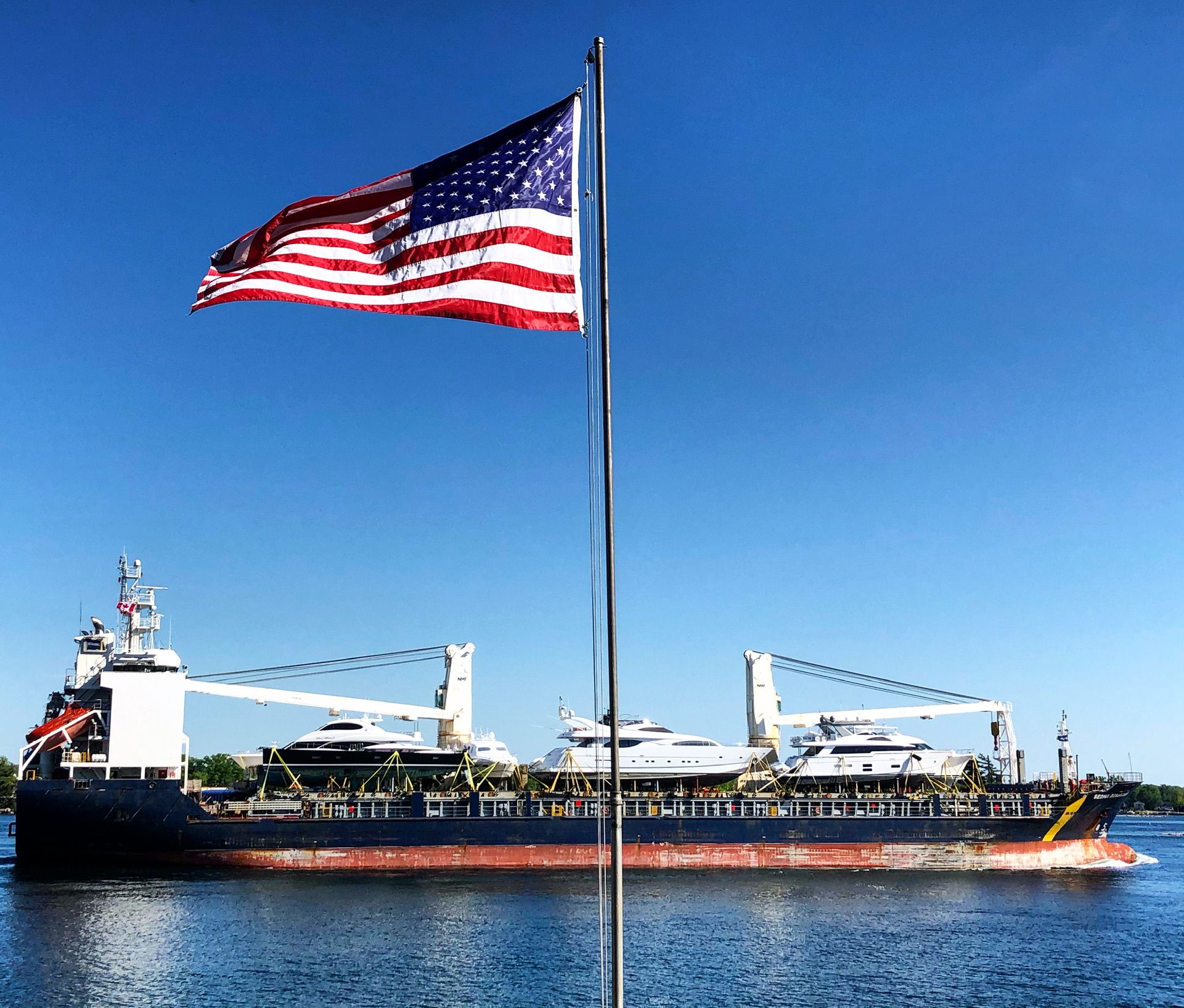 Your new yacht is almost delivered! Photo by Melissa Hartwell
---
Lorne Prosser – Gananoque's Town Photographer by Tom R. King
One thing Lorne Prosser quickly learned, that although it is great to be a talented painter, you must also be able to earn a living to support your artistic endeavours.
Remembering Junie Augsbury by Betsy Fitter
"We love to walk up here and sit, just look at the view on a beautiful day". ~Junie Augsbury speaking about her River view from Black Hill on Grindstone Island.
"Zipper" -  A Classic Express Commuter by Rick Casali
Zipper was donated to the Antique Boat Museum by the family that owned and operated the Stroh Brewery.  She was donated on the condition that Zipper be commissioned and cruised, and not sit inside the museum . . .
David Imbleau shares his photo taken June 13 from Smith Island near Brockville, ON.
---
Book Review: "Poetry Through a Lens" by John Swift
Gretchen Huntley, Poet Laureate of Gananoque, has blessed our lives with a new chapbook of poetry inspired by the photography of Sam Battams.
Save the River – Trash Free Cleanup by John Peach and Lindsey Leve
Over 25 large garbage bags of plastic and trash,14 tires, plus numerous pieces of lawn furniture, old water pipes, and mounds of construction material have been pulled from the shoreline and river bottom.FFF
Summer 2021 MUST DO:  A Visit to Brockville's Aquatarium by Beth Levos
Plan to visit Brockville's Aquatarium in person as soon as Ontario opens at Stage 3 - or RIGHT NOW virtually!
Never Tire Farm, by Camilla Ammirati and Xiuke Wei,
Meet Megan and Raymond Bowdish, the owners of Never Tire Farm (Lisbon, NY). As the only wholesale greenhouse operator in St. Lawrence County . . .
Sudoku Puzzles #83, #84, & #85, by Dan Lekander
In addition to our "Clueless" puzzle series and the feature puzzle for June, there is a special puzzle I would like to share with you.   If you are up for it, you will be sufficiently challenged.
Please Help Identify, by Tom Hughes
Take a look and help us track down where in the Thousand Islands these were taken.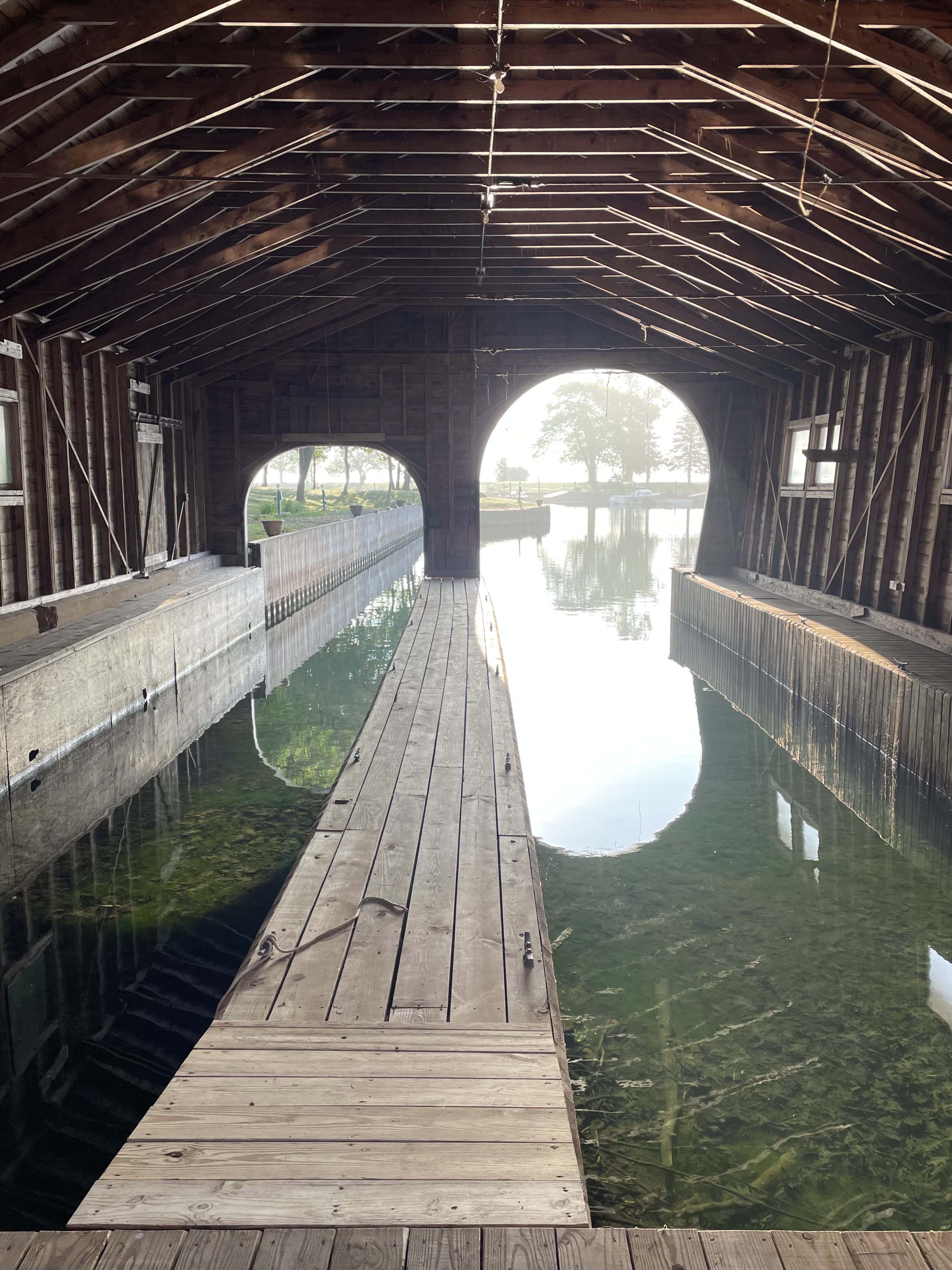 Early morning captured by Janet Smith Staples.
---
FAQs for TI Life
How often do we publish? TI Life is posted on the 15th of the month, all year round. This is our 16th year!
How do I subscribe? At the end of each article is the link to Notification. Give us your email and you are subscribed. You may unsubscribe anytime you wish.
Events and Properties? We will be happy to list your summer events and also real estate properties in the hopes of finding good land stewards for the next generation of islanders.
How much does it cost?  TI Life is free 24/7 online. We do not accept advertising and we are all volunteers. However there are support buttons for both US/CA; donations assist us with software updates and computer magic.
Do you have an idea? It is an excellent way for those interested in the Thousand Islands to share information, stories and lore. See Thousand Islands Life Magazine, Submissions.
---
What no Chapter 7? Yes, be sure to check in next month when Patrick Metcalf will give us the next installment of The Witch of Wellesley Island.  Haven't seen the first six chapters? Then check out our Stories+ tab.
By Susan W. Smith, Editor, info@thousandislandslife.com
Special thanks to the TI Life team, proofreaders, Rick Taylor, Dane Zabriskie, Georgia Barker, and the real editor, Elspeth Naismith. They all make every issue great! Each month we pay tribute to Bill Stallan, our "comma policeman", who has been in the hospital for several months. We do so again this month, and wish him continued progress!