We want you to know that Lynn McElfresh's books are available to purchase online, and in some local book stores.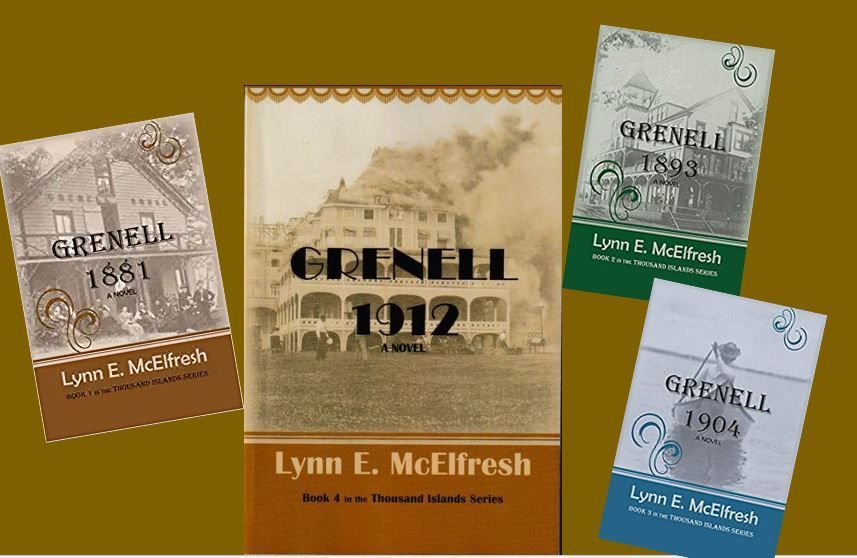 Each one provides a "great read" as well as a glimpse into the life and as they say, "times" in different decades of Thousand Islands history - and in particular to life on Grennell Island, near Clayton NY.
Lynn is a member of the Thousand Islands Life team having written an amazing 154 articles. We interviewed her about her writting novels in "All About Lynn McElfresh & Her Books", in September 2020.
The first book was reviewed by Janet Staples in "A Must Read This Summer." July 2019. Thousand Islands Life.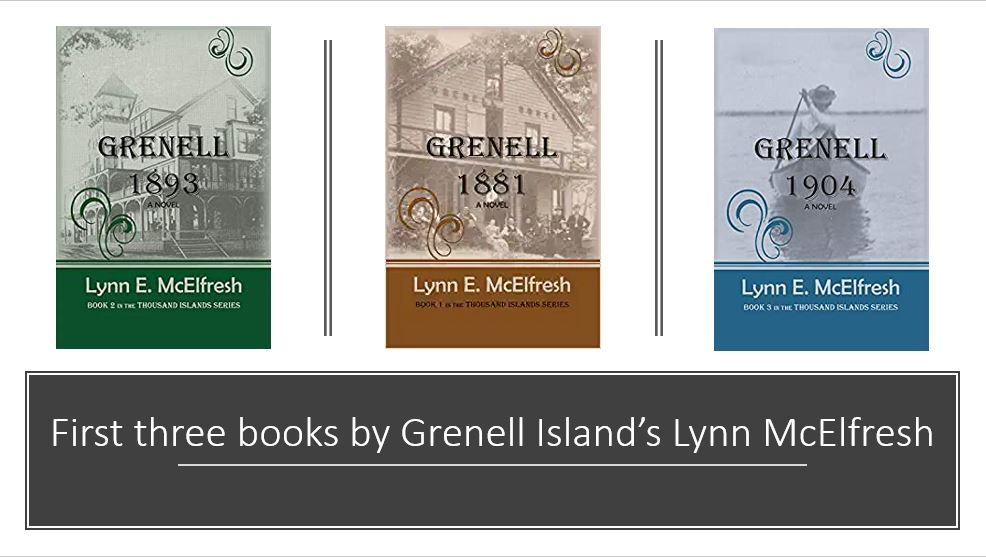 The books are available at several Thousand Islands Book Stores including:
The Antique Boat Museum Gift Shop, 750 Mary Street, Clayton;
The Little Bookstore, 413 Riverside Drive, Clayton;
Michael Ringer's St. Lawrence Galleries, 203 James Street, Clayton
Cornwall Bros. Store and Museum, 36 Market Street, Alexandria Bay.
Or Amazon.ca (three books available)
Amazon.com:  Grenell 1881, Grenell, 1893, Grenell 1904.
Posted in: Books
---
---
---