Cottages like this one don't come up for sale too often !
Located on a private island and within a short boat ride from the marina this cottage has many beautiful features. One of them is this spectacular view of St Lawrence River- all around. Sleeps six people on the upper level and 2 more on the main floor. Bright and modern kitchen offers white cabinetry, side door to go out and more views of the water. Main floor features a bathroom, living/ dining room and a lovely sunroom. Few minutes away from Rockport, restaurants, coffee shops and grocery stores in Gananoque.
Seadoos are waiting to be used for going around the islands, oh and don't forget to take your passport to enter Boldt Castle on the way.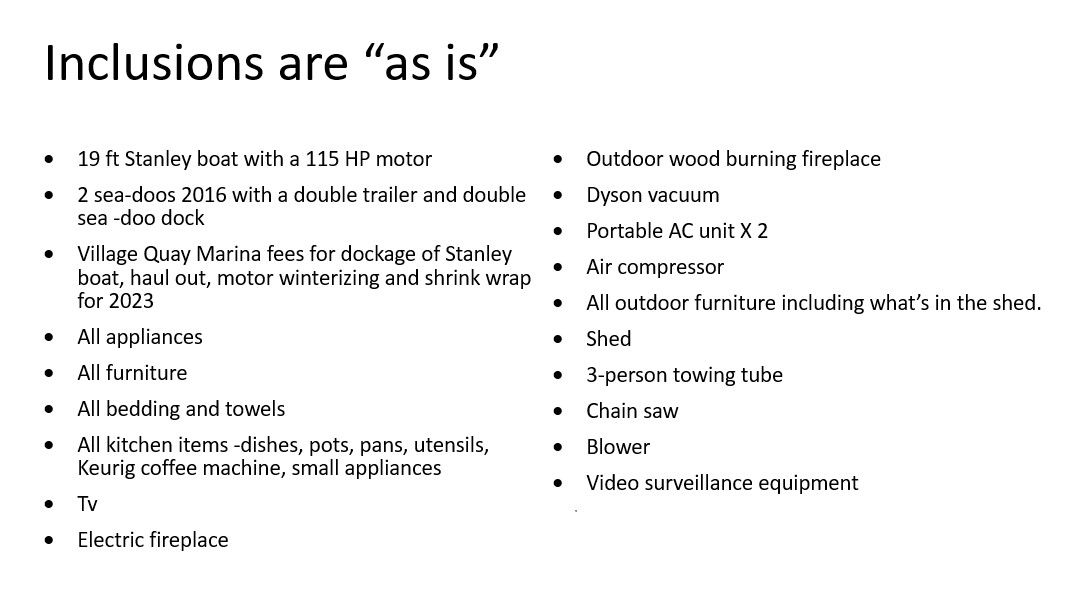 Price: Price $ 875,000
For more details please contact Aneta Smart 613-240-0199 or email at anetasmart@royallepage.ca